Read about House De Steamboat from a forum and decided to check it out for dinner last night since both my gf and I were on leave. Located inside the Pasir Ris Holiday Resorts, it was hidden well out of public view. Sure, there were medium sized banners promoting the outlet, but how many people would actually offer a second glance, especially when there are so many food and beverage stalls nearby that offer a more romantic by the sea dining? Well that left people like us and we purposefully made our way into the holiday resort compound in search of it. By a stroke of genius, we found it under a block of holiday flats. (Actually it was just alongside the road. Any idiot would have found it) First impressions, it looked like a small and brightly lighted school canteen. I could make out a grand total of 2 people dining inside. I had premonitions of bleak things to come. I mean, let's not kid ourselves, which decent food outlet would only have 2 customers during dinnertime, even though it was a Wednesday night?
We were greeted by a friendly middle-aged lady, which cheered things up a little. But after looking at the variety of food available, we resigned ourselves to our fate. The ads about the place were misleading. It read 60 types of food available and I was expecting a wide spread of food piled into the containers, but what greeted me was anything but. Technically, there were about 60 types of food, with the vegetables counting for like 5 types and rice for 1? Food quantity was dismal, but I guess it's more then enough for the 4 of us there.
Well, with our expectations dashed, we hoped to make the best of our situation and to fill our stomachs at the very least. I was pleasantly surprised by the paper slices of pork and beef, which one might think is probably more cosmetic then anything, but the fact is, thinner slices of meat cook and taste better then thicker slices. This is a first in all the budget steamboats that I've tried. Read: Marina South. The prawns, though small, were relatively fresh and so were the crabs. They even have a small deep fryer for those who want to deep-fry their fries, fish fillets etc. The black pepper pork was nicely marinated and the flavour was evident after cooking. However, the black pepper sauce burnt pretty fast and rendered the BBQ plate unusable after a while with all the charred bits of god knows what. The Satay was not bad but it would have made better sense to actually remove the sticks before attempting to cook them as they wouldn't cook evenly due to the raised edges of the BBQ plate. (I chucked quite a few sticks of Satay before realizing that) The golden mushrooms were a nice addition to the soup, which I felt was pretty tasteless, given that I had chosen the seafood soup over the ginseng chicken soup. Dessert was a one off serving of drumstick ice cream with a few flavours to choose from. Tasted mediocre.
Cost us about $21 for 2 pax, after discounts. Adults cost $13.80/pax. Remember to cut out coupons from
here
when you go along. They save you $1.50 per head on a weekday and $1 per head on a weekend. If you make reservations, you get your first can drink free as well. Service was friendly and obliging, food was average, but the best draw to me was the location. Peaceful, free of people and windy, it allows for a relaxing dinner even for groups of 10 people. And at about the same price as those at Marina South, this is a clear winner for me.
The exterior
Food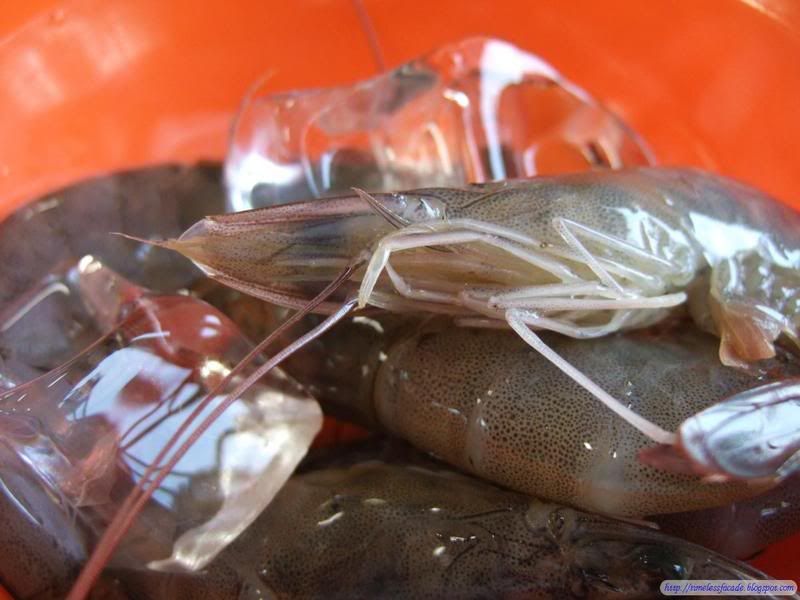 More food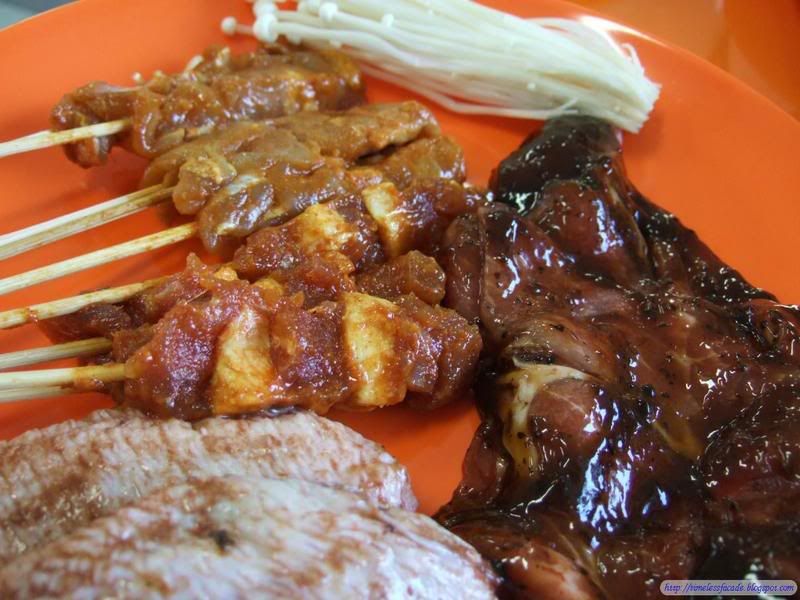 And even more food
Final Verdict:
Ambience:5/10
Service:6/10
Food:6/10
Value for money:6.5/10
Overall:5.875/10
Notes: Call 82016328 to make a reservation. Limited free parking available just outside the outlet.