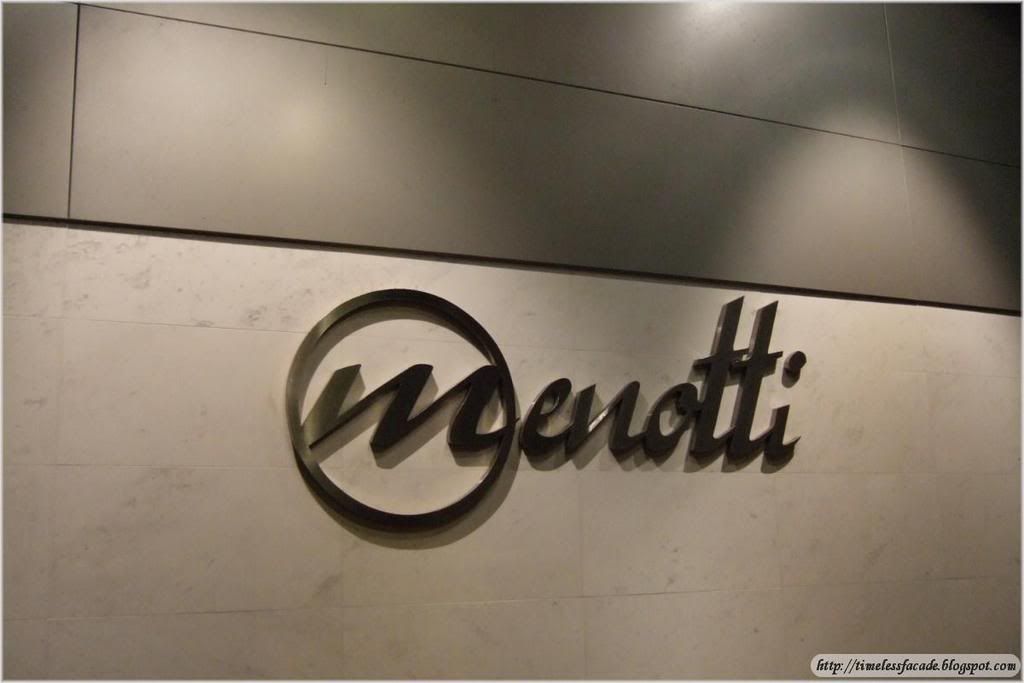 After our dinner at
The Tent
, a short and leisurely walk saw us at Menotti @ Raffles City for some desserts. Actually we were drawn by the fact that the place was offering 50% off on all its desserts after 10pm.
Menotti was nicely furnished, apparently with casual chic in mind. However, I did find the place a little squeezy and noisy because it was quite packed and the walls formed a n arc and of course the pretty low ceiling. Other than that, the use of mirrors was a nice touch to try to make the place look bigger.


The interior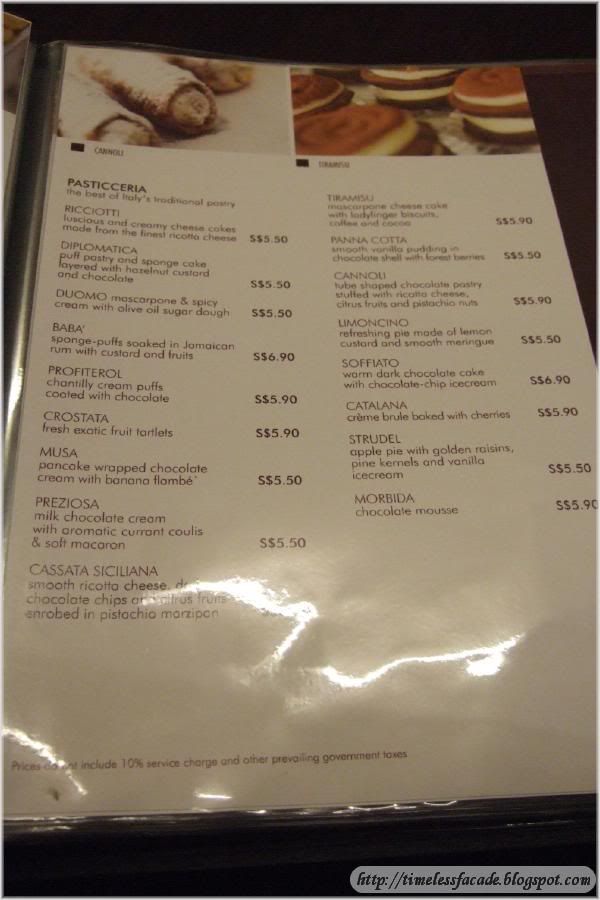 The menu
There were only 7 desserts left so we ordered 6 of them to share.


Strudel - Apple pie with golden raisins, pine kernels and vanilla ice cream
Rating:
5.5/10
The Strudel came with a scoop of Vanilla ice cream and was stuffed with apple and some other stuff which I didn't quite make out. The ice cream was smooth, but I've tried better. The Strudel itself was way too sour with the crust being too thick.


Cassata Siciliana - Smooth Ricotta cheese, chocolate chips, and citrus fruits enrobed in pistachio marzipan
Rating:
6/10
The Cassata Siciliana was pretty normal, nothing to shout about(Not that I've tried it before). The Marzipan that came with it tasted like sweet chewing gum that you could swallow.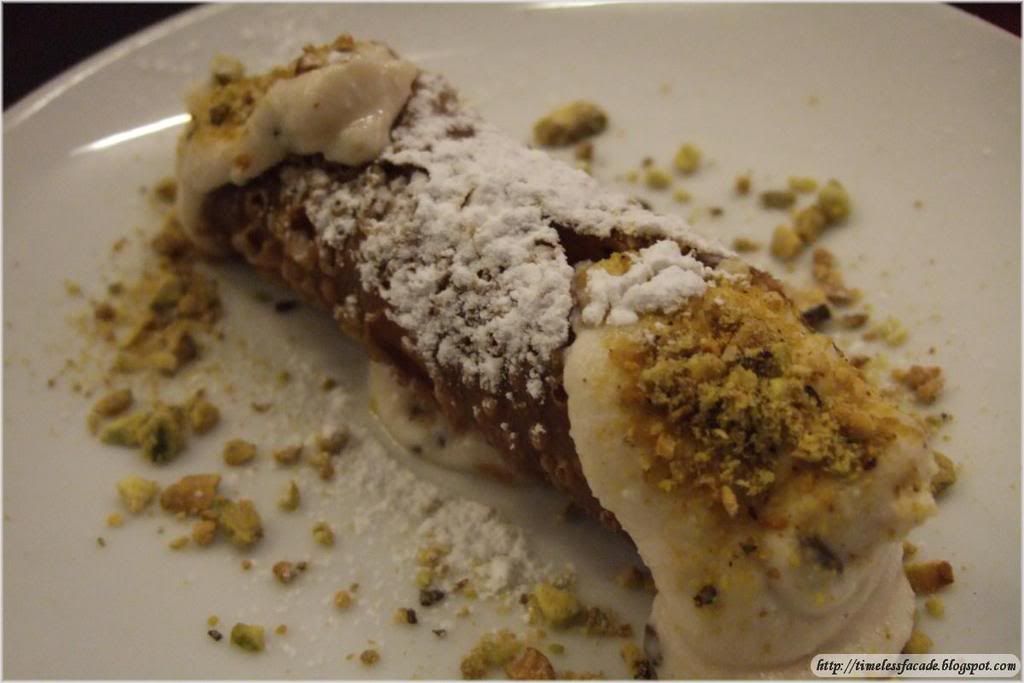 Cannoli - Tube shaped chocolate pastry stuffed with ricotta cheese, citrus fruits and pistachio nuts
Rating:
6/10
This one is nothing fantastic either and it tastes familiarly like those little biscuits with lemon filling in between which I used to eat when I was a kid.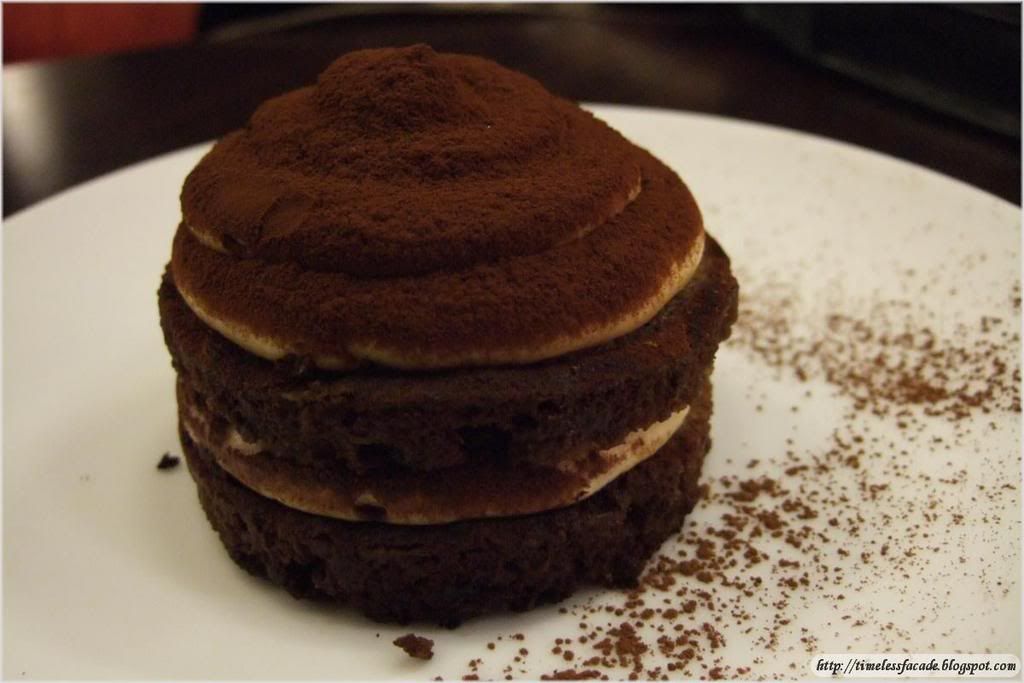 Tiramisu - Mascarpone cheese cake with ladyfinger biscuits, coffee and cocoa
Rating:
6.5/10
I personally don't really like Tiramisu because it has this weird cream taste that I dislike. However this one was actually not that bad. The cake was soft and rather pleasing.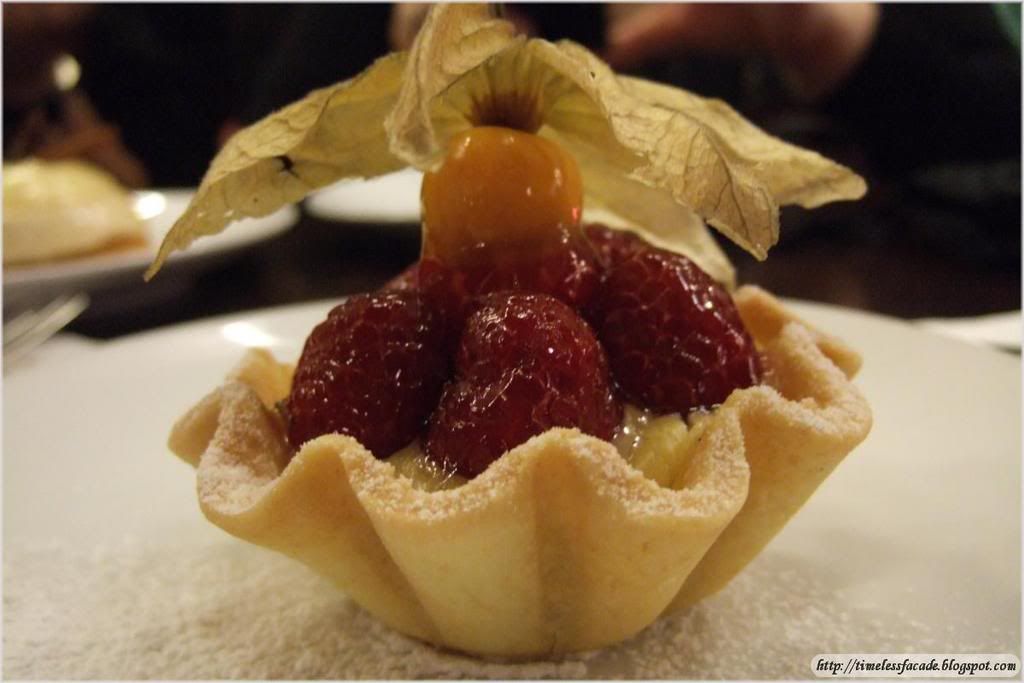 Crostata - fresh exotic fruit tart
Rating:
6/10
I didn't find this too fanciful and only tried the bottom crust which I feel was ok. Didn't get to try the Raspberries(?) on the top though.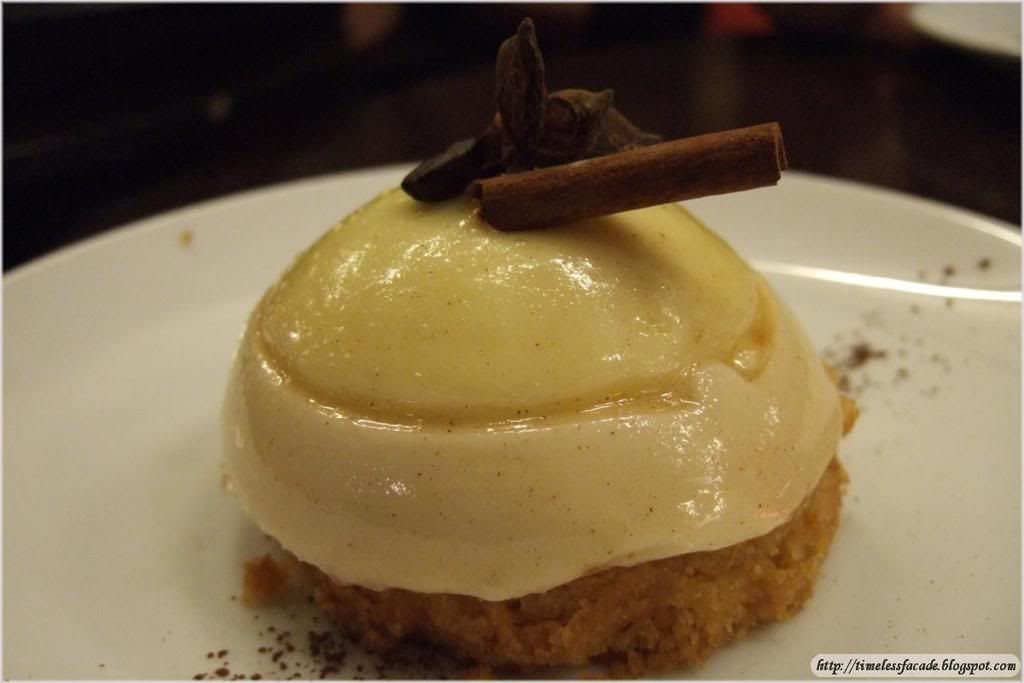 Duomo - Mascarpone & spicy cream with olive oil sugar dough.
Rating
:7/10
This is the best dessert by far and rightly so. The chocolate within oozes out and the custard like top(taste and appearance) has a slight tinge of cinnamon, which literally spices things up. The base seems to be of a biscuit type which is commonly found at the bottom of cheese cakes. A nice little package all in all.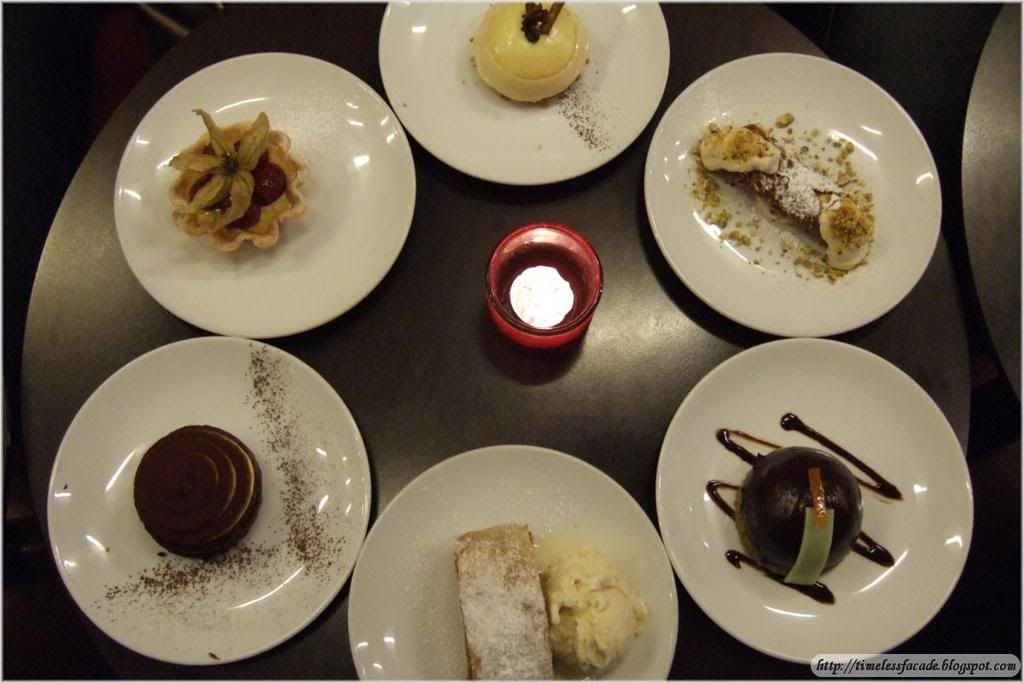 An overview
Total bill for dessert came to a grand total of $20.20, which is a steal really. However, I can't really find any good reason to return in the absence of the 50% discount. Even $5.50 for the exquisite Duomo just doesn't quite cut it.