Before I begin, please let it be know that this is not a food review post. It is more of a Thank You post.
The nice people at Pan Pacific invited me and my gf for a cocktail reception hosted at the Art Gallery on the second floor of the hotel. There were tons of food and drinks, albeit a limited variety, for the 20 odd guests that were present. White wine, red wine, beer, soft drinks, fruit juices, Barcadi etc - take your pick. Food wise was mainly finger food like nanchos, various delicious tarts (including my favourites, the wild mushroom and the cashew nut versions), pralines, breaded oysters and siew mai(incredibly out of place). There was also the shrimp fried rice which I personally like because it was light on the oil without sacrificing the taste.
Thank you Pan Pacific for inviting me to the reception, especially the people from the PPPD team, Cheryl and Jermaine, which I haven't had the chance to meet till today. Thank you.
Here are the photos. Sorry in my haste I left my camera in the car, so I had to make do with my camera phone which obviously takes quite bad pictures. So please bear with me.


The welcome sign



The buffet spread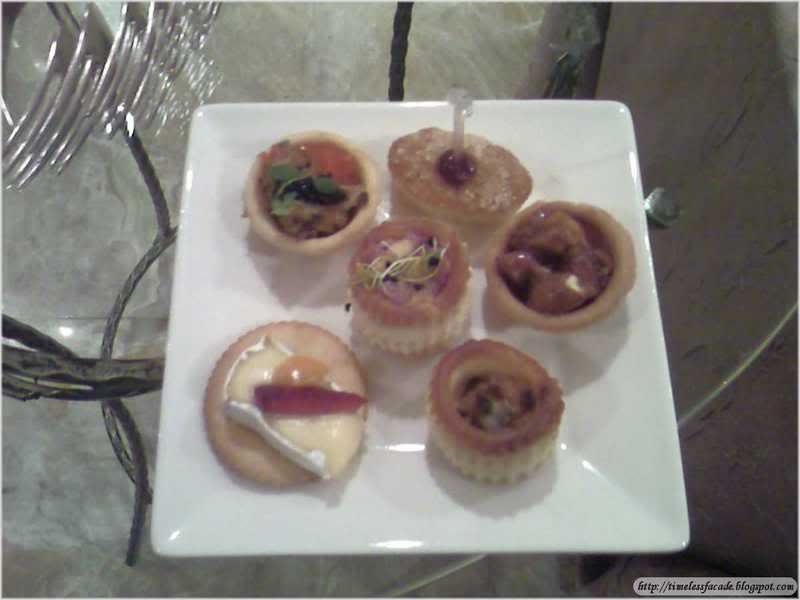 Nice tarts



Fried Rice with breaded oysters and Siew Mai



The pralines



Some of the drinks