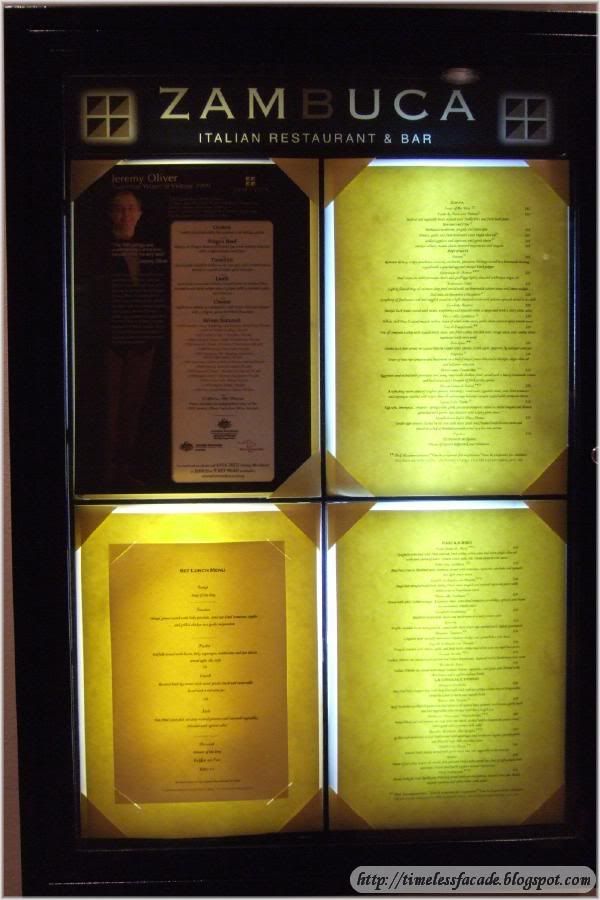 Met up with my good friends for dinner at Zambuca last night. Managed by Michelangelo's, it is located on the third floor of Pan Pacific Hotel. I made a reservation for 2015hrs and was allocated a circular table with nice comfy sofa seats. I instantly look a liking to the place. The lighting was soft and the unobtrusive wait staff spoke in hushed tones, which made for a very romantic ambience. (A pity about the company =P)
My friends had the Linguine Tandoor – Linguine with specially marinated Tandoori chicken and spinach in rose sauce and the Snapper Lombata – Pan fried baby snapper loin with deep fried soft shell crab and grilled caviar crusted langoustine served in a pool of mirin and wasabi broth, while I went for the Porcini Risotto – Italian Arborio rice sautéed with porcini and button mushrooms, deglazed with Chardonnay and cream. We shared a side of Bruschetta done the traditional way – Basil, Tomatoes and Olive Oil.
The Bruschetta was nicely toasted with the tomatoes finely diced and not too overpowering. Together with the olive oil, it was light on the taste buds and made for a good appetizer. I understand that Bruschetta is supposed to be made with Tuscan bread, however I honestly can't really taste the difference. My Porcini Risotto was great, not too heavy on the cream yet packing in the flavours. The Risotto's texture was rich and done just right. I had a bite of my friend's Linguine Tandoor and found it pretty appetising although I do not fancy rose sauce very much. But having said that, I doubt I'll ever be ordering that for my personal consumption. My friend liked it very much though and he can be quite demanding when it comes to food, so I guess it means something. I also had a go at the baby snapper, which was nicely pan-fried with a lingering taste of butter. My other friend liked it as well.
Bill came up to about $160 for 3 pax - $24+++ went to the 3 glasses of pretty normal fruit punch that we ordered. Bottled water, be it sparkling or still, is complementary. (In our case at least) Price isn't too expensive considering that Zambuca is pretty upscale and it does deliver on the quality. A romantic place to bring your significant other for that special occasion or just a normal dinner. Service is impeccable as well.


The exterior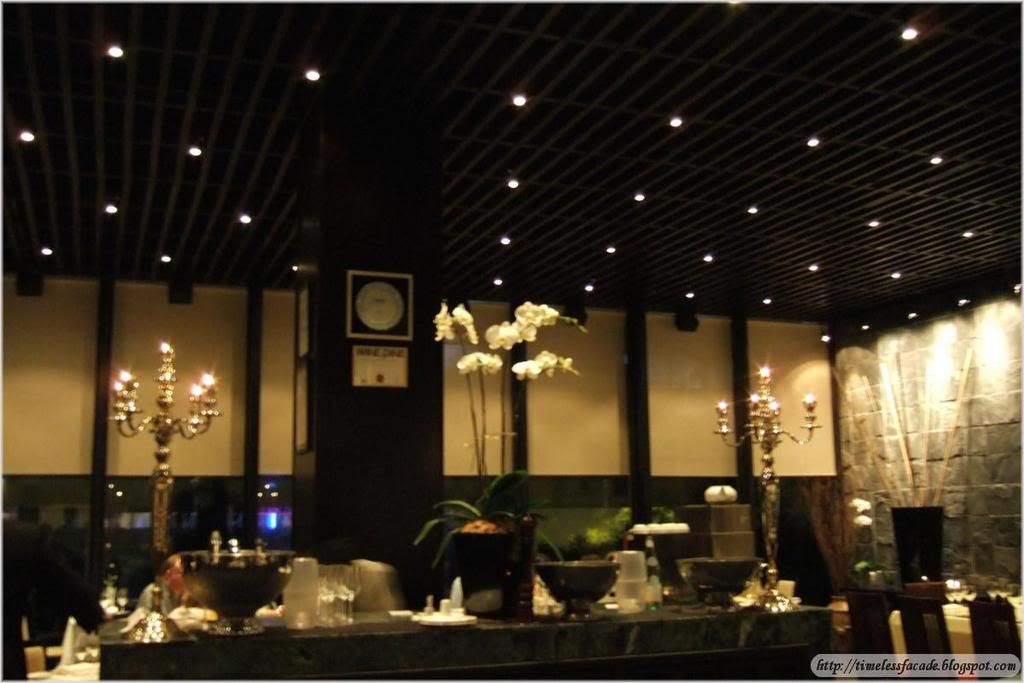 The interior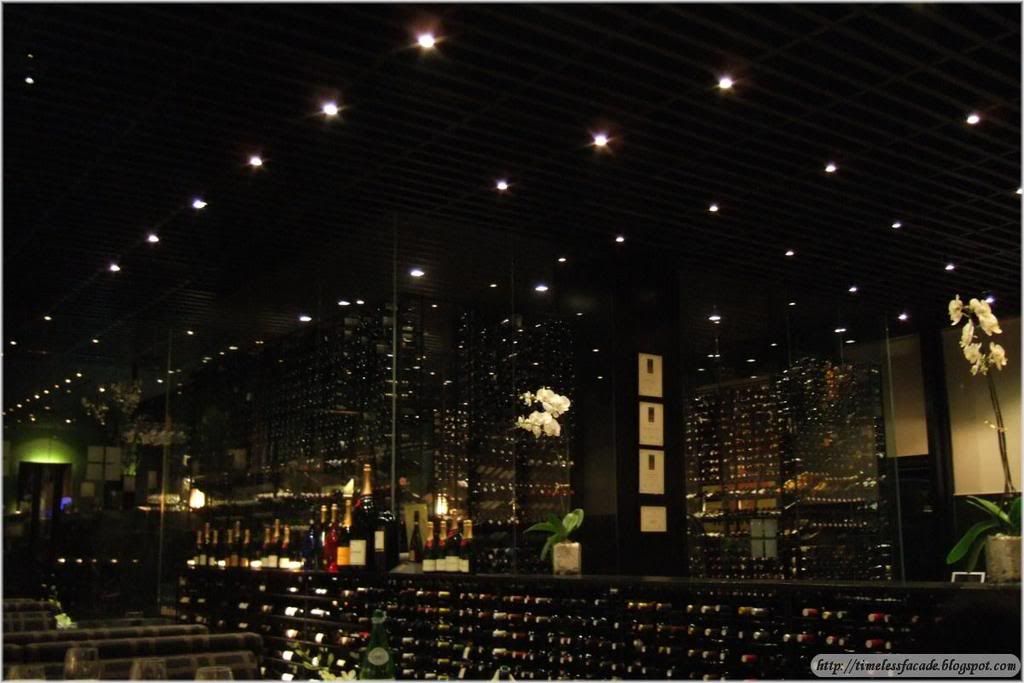 Wine storage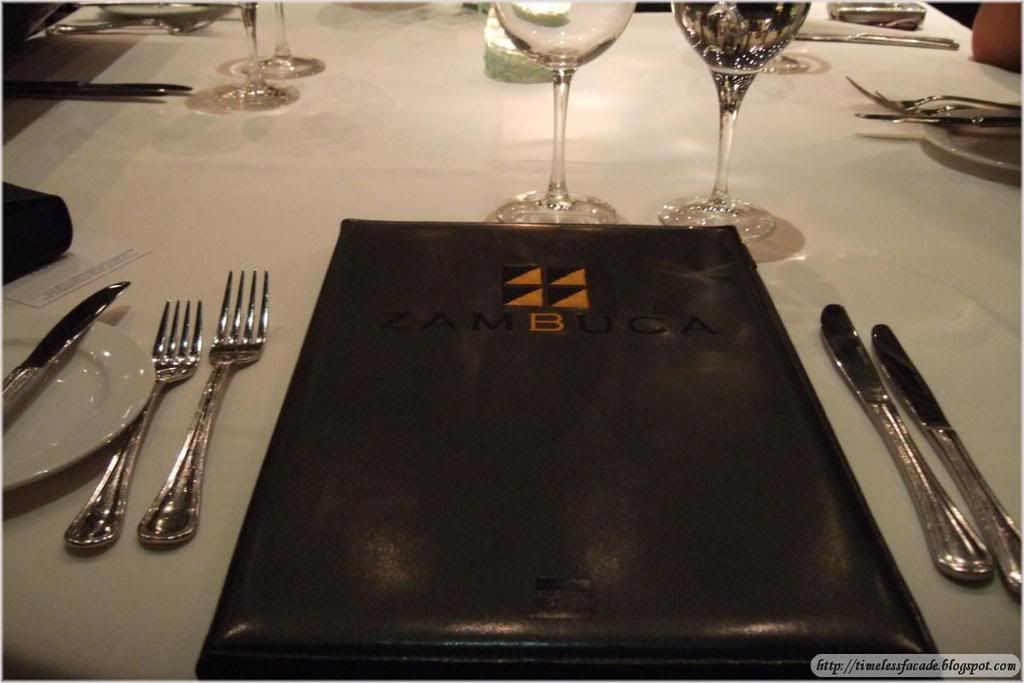 The menu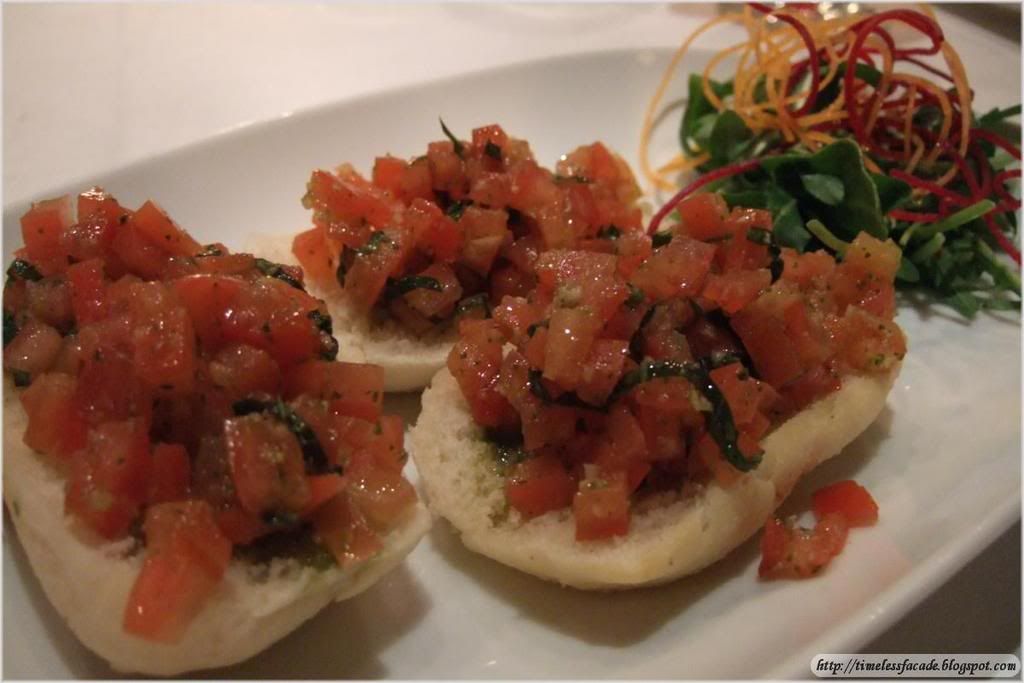 The Bruschetta




Linguine Tandoor




Porcini Risotto




Snapper Lombata




The bill




Calling card
Final Verdict:
Ambience:8/10
Service:8/10
Food:8/10
Value for money:7/10
Overall:7.75/10
Address: Pan Pacific Level 3.