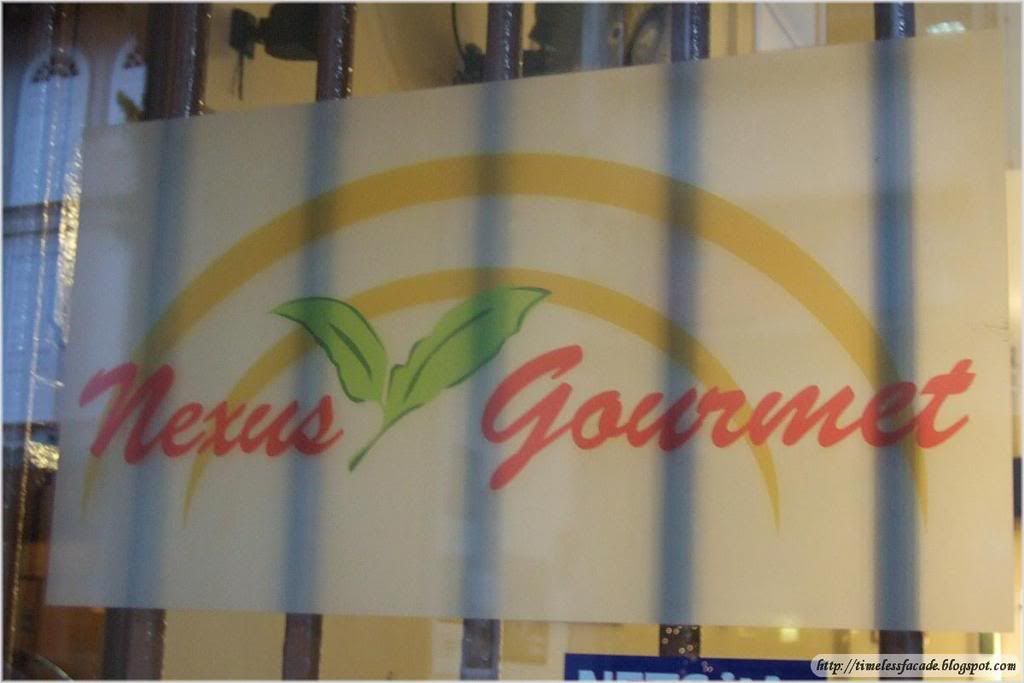 Dinner was a simple affair at Nexus Gourmet along Telok Ayer Street. Located just opposite the mosque, Nexus Gourmet blends in well with its surroundings and looks just like any other shophouse along the row. No signages, no newspaper clippings, nothing. One could hardly be blamed for mistaking it for anything but a food outlet. Only through word of mouth will you know that such a place even exists. Well I was one of those who have heard about it and so I was all geared up to try. I had a companion of course, namely, my gf. Only a table was occupied when we got there at about 1845hrs. They had gone out of pizzas, so we had the
Rib Eye Steak
and
BBQ Chicken
with a
Duck and Mango Salad
to share.
I personally found the
Duck and Mango Salad
a little lacklustre. The slightly spicy sauce did add some zest to the duck, but some pieces of the duck itself tasted rather flat. Other pieces of duck had a very strong fowl aftertaste, which I am immune to, but it was quite pronounced. The shredded vegetables were a nice touch as they were crunchy and provided a little moisture to the salad.
My Rib Eye Steak exceeded my expectations a little. I had ordered it medium rare, but it turned out medium well, which was still fine with me. The meat was still relatively tender and sweet, so no grouses there. The accompanying mushroom sauce was tasty without being too flavourful. Mashed potatoes came as a side and it was moist and smooth. I'm not sure if it came from a ready made package, but if it did, it sure didn't taste like it. My gf's BBQ Chicken tasted a little too sweet for me, but she found it ok. The chicken was cooked just right, not overdone nor undercooked.
Dinner for 2 pax cost $32.80/-, which is quite reasonable. What Nexus Gourmet lacks in its culinary section, it more than makes up for in its service and ambience. Overall, a very decent experience. It could well do with more signages to promote itself and to attract walk in customers. Oh and a wider variety would be greatly appreciated. Happy Nexusing!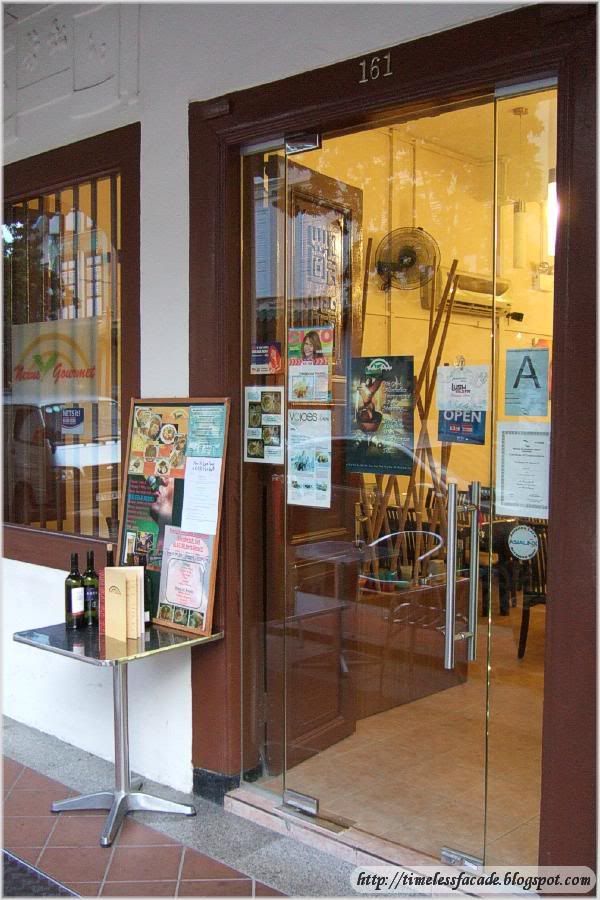 Facade



Interior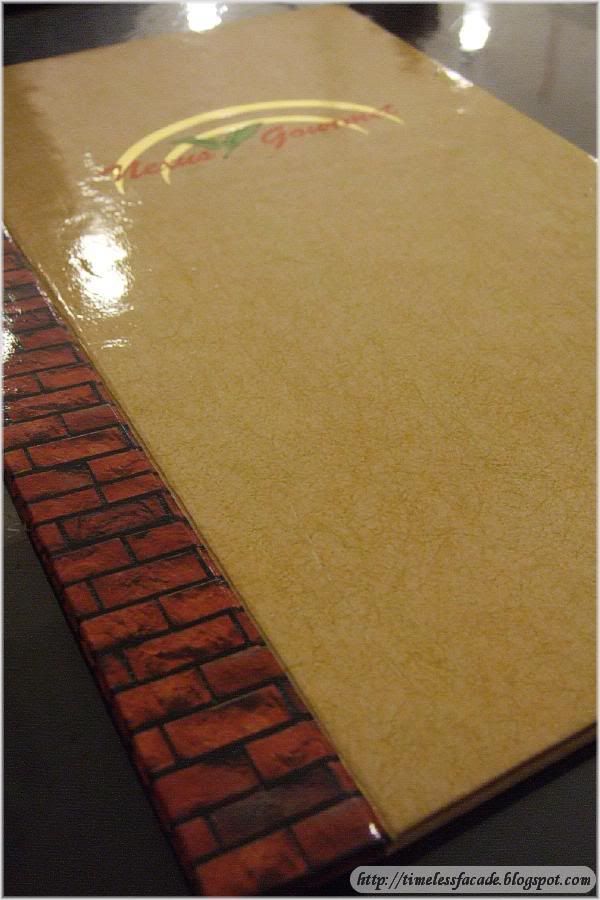 The menu



Duck and Mango Salad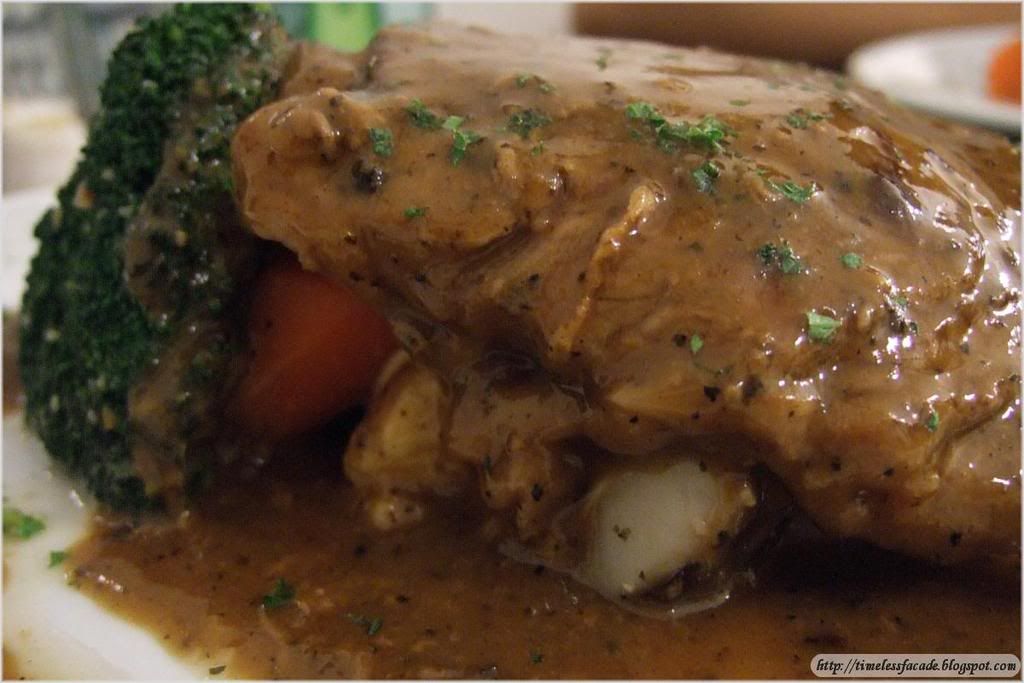 Rib Eye Steak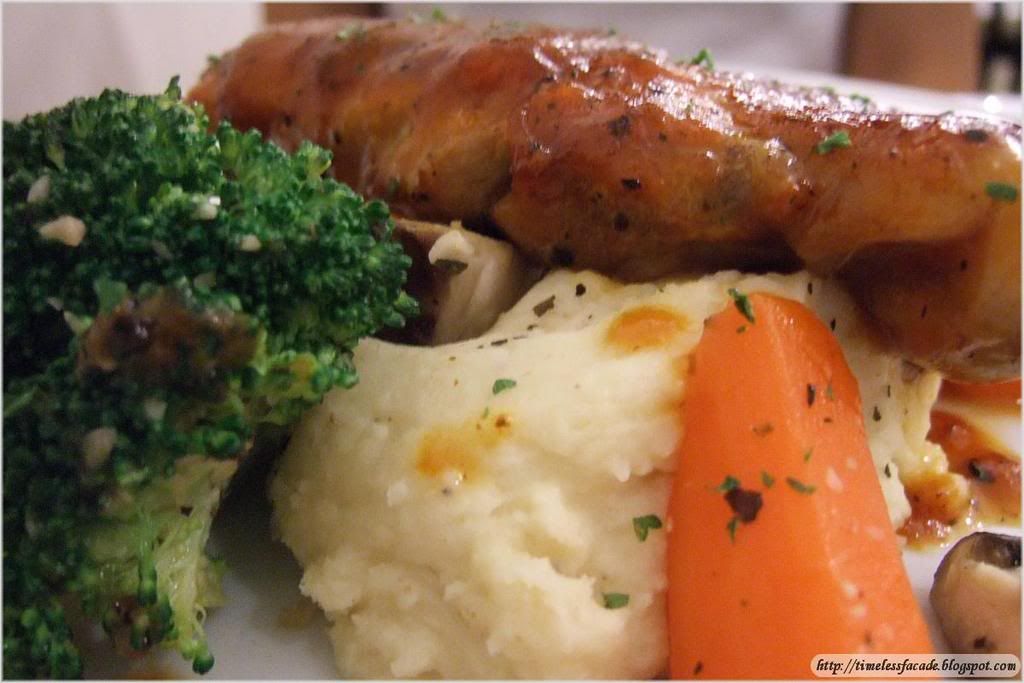 BBQ chicken thigh



Mashed potato



The bill
Final Verdict:
Ambience:7/10 (Quiet and peaceful)
Service:7.5/10
Food:6.5/10
Value for money:7/10
Overall:7/10
Address: 161 Telok Ayer Street
Contact: 6223 3376
Opening Hours: 11.30am – 9.30 pm (Monday – Saturday)
12.30pm – 9.30 pm (Sunday & Public Holidays)
Comments: Cash terms only.
Website: http://nexusgourmet.blogspot.com