Sent my car for polishing early in the morning so decided to grab a bite to while away the 3-4hrs waiting time. I settled for Alexandra Village Hawker Centre as it was just nearby. Many of the stalls weren't open when I got there at about 0930hrs, so I had no choice but to eat the Ba Kut Teh from Leon Kee Pork Rib Soup. Leon Kee serves the Hokkien version of Ba Kut Teh, which is darker than the Teochew version and has spices added in it. The meat was soft and tender and fell off the bone with merely a tug. The soup however, was a little too sweet for me. The portions were generous though, with $4 buying you 4 huge ribs, as opposed to 3 ribs in some other places.
Rating
:6.25/10


The Ba Kut Teh Stall



Bak Kut Teh



I spy a Durian with Milk drink
On a side note, I was bored enough to go to NTUC to shop for groceries and prepare my own lunch. (Thanks to my gf for doing the grocery shopping with me and helping me with the preparation of food)
My lunch!


Chicken with Cashew Nuts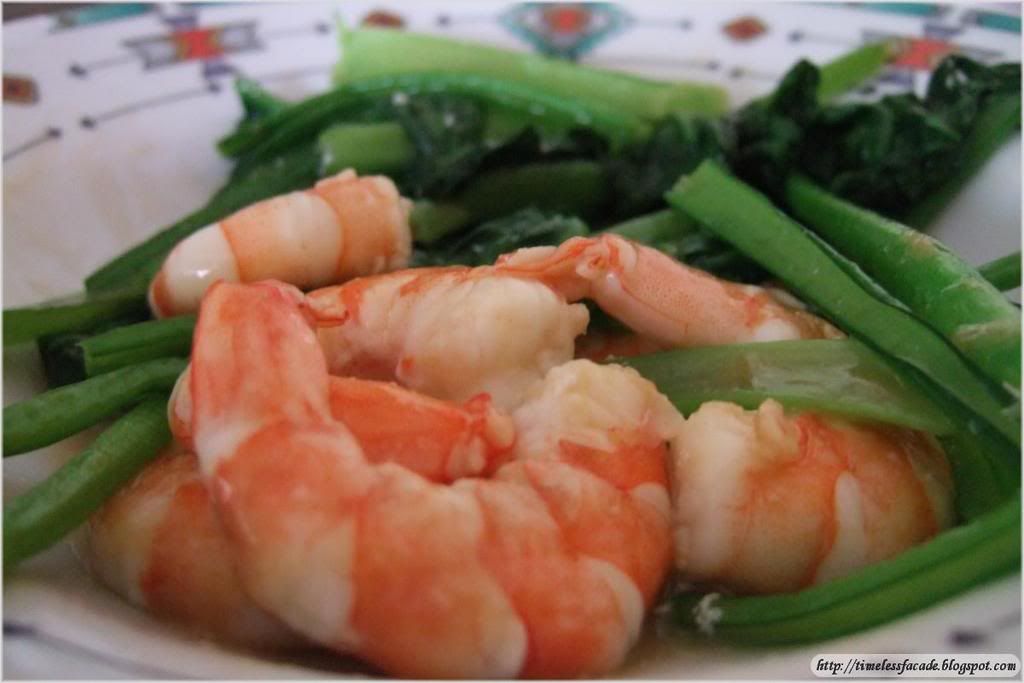 Caixin with Prawns