Azhang is an intriguing place because the name sounds Chinese, yet it serves largely Mediterranean food. How you define Mediterranean food, I don't have a clue though, but thats what it has been described as. From its old hideout at Joo Chiat, Azhang has relocated to a nicely done up shophouse unit along Mohamed Sultan Road, just beside the Italian eatery, Papi (which happens to be a place that comes highly recommended from my friend). Decor was simple and subtle, giving rise to that homely and laid back atmosphere which I personally fancy quite a bit. There were 8 of us for dinner and we were split into 2 camps - the beef eating and the non beef eating. 5 of us formed the former and we had the Azhang's Combo Platter and the Rib Eye to share between us. Everyone had a serving of the highly recommended Roasted Corn Salad.
The Roasted Corn Salad had a nice mixture of colours and tasted really great. The corns were coated with butter and roasted over an open flame until slightly charred. Toss in some garlic, salt, pepper, olive oil and whats not and you get a really sublime flavour. Although I am not a fan of Corn Salad, I must say this one is without question, one of the, if not THE best Corn Salad I have ever tried.
When it comes to steaks or prime ribs, comparisons with
Morton's
offerings are inevitable. And so it was the case with the Rib Eye served with a topping of Onions and Sauteed in red wine atop a bed of Pilaf. The Ribeye was actually quite decent, except that it was a little too rare which made it a little too chewy and difficult to carve (I did the carving so I know). Decent, but not worth the $26.90.
A feast for the eyes awaited in the form of the Azhang's Combo Platter. Honestly, I have never seen such a huge platter before. Salmon Belly, Calamari, Jumbo Prawns, Tandoor Chicken, skewers of Lamb and Beef Kebab and Pilaf formed the platter.The Salmon Belly was pretty alright, without the salmon taste being too overpowering. Calamari was tasteless except for the grilled taste. The Jumbo Prawns were huge but they were pretty tough due to the grilling and it was a major chore trying to get the shell off. I looked forward to the Beef and Lamb Kebabs, but they were disappointing. Too much spice and minimal natural flavours from the meats. It was also a little too charred on the outside. The Tandoor Chicken was the pits. I practically couldn't taste any chicken at all because it was too charred which had a very acidic taste. Acidic enough to make me cringe with every bite.
Thus concludes our dinner for the night and our bill stood at about $297/-, inclusive of a bottle of red wine. Not worth it if you ask me. Sure, the atmosphere is great and stuff, the wait staff are personal and friendly (namely Ava), but for the quality of food and pricing, I am better off elsewhere.


The facade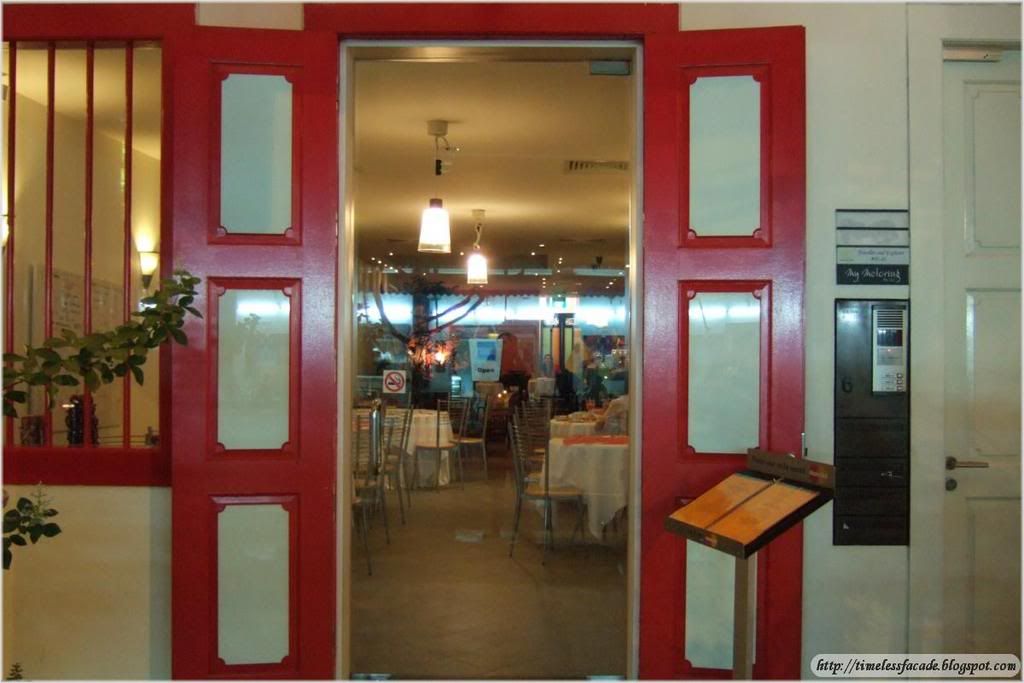 The entrance



Interior Part I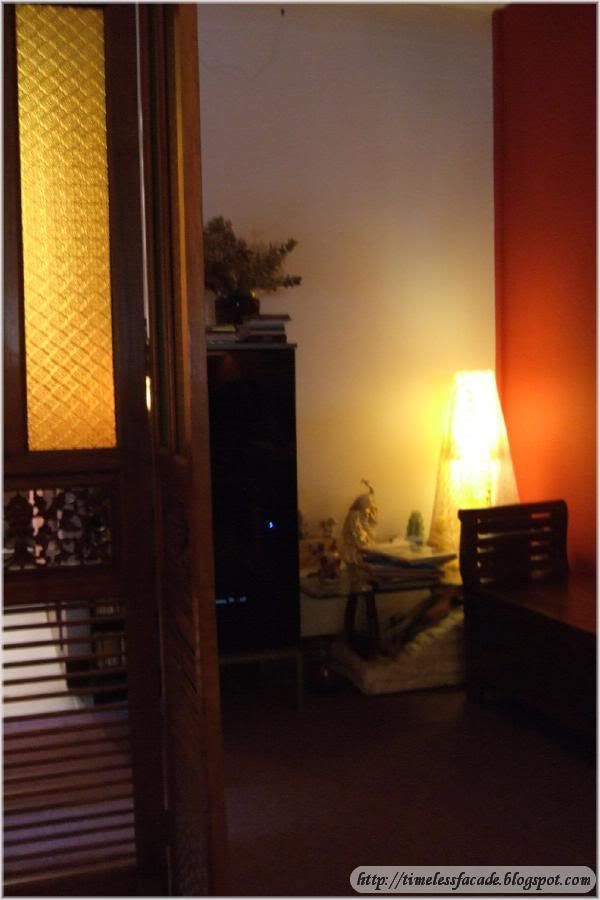 Interior Part II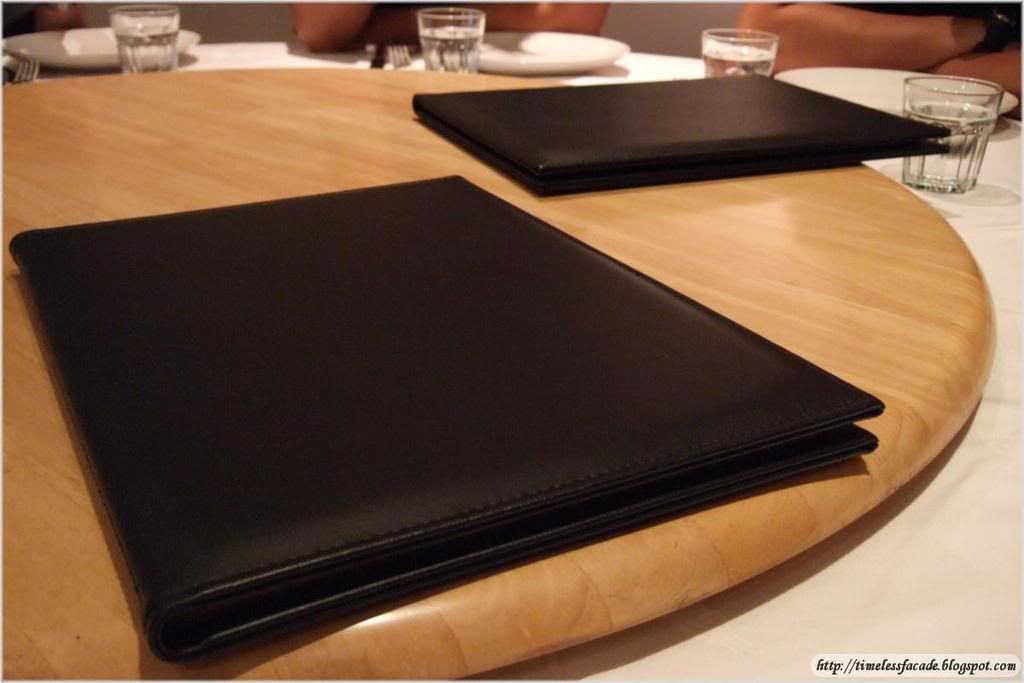 Menu



The wine



Roasted Corn Salad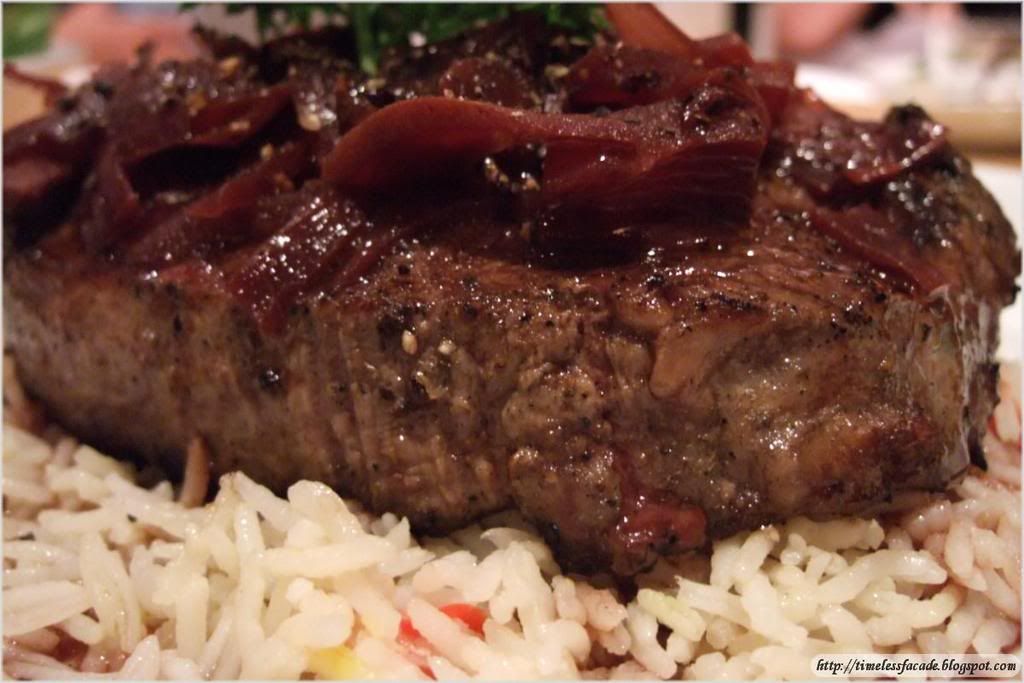 Ribe Eye served on Pilaf



Azhang's Combo Platter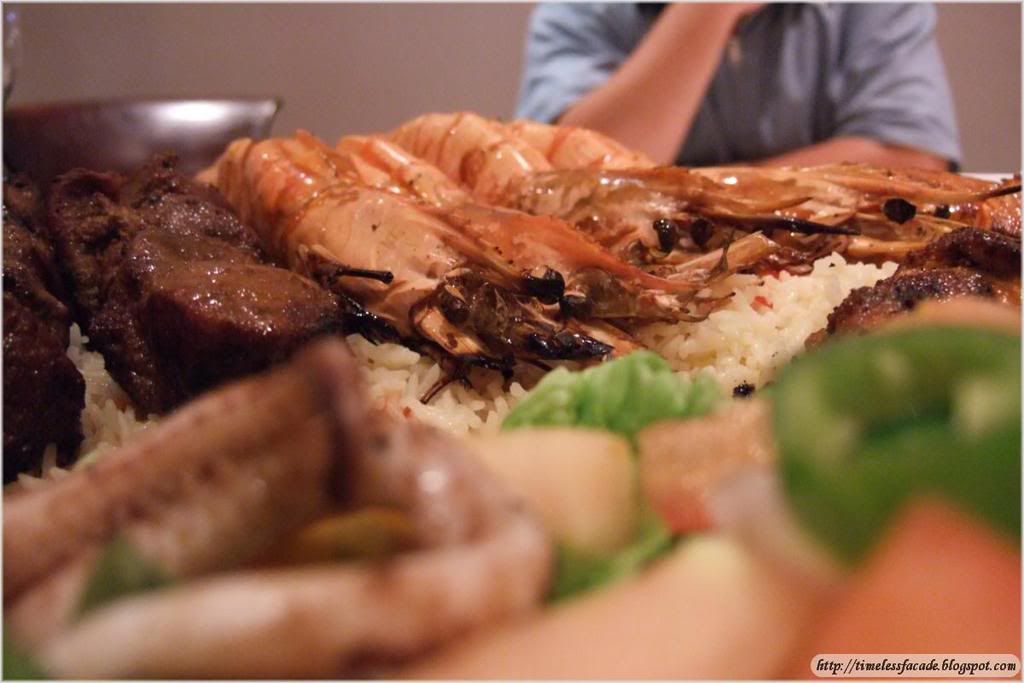 Hello prawns



Just check out the size!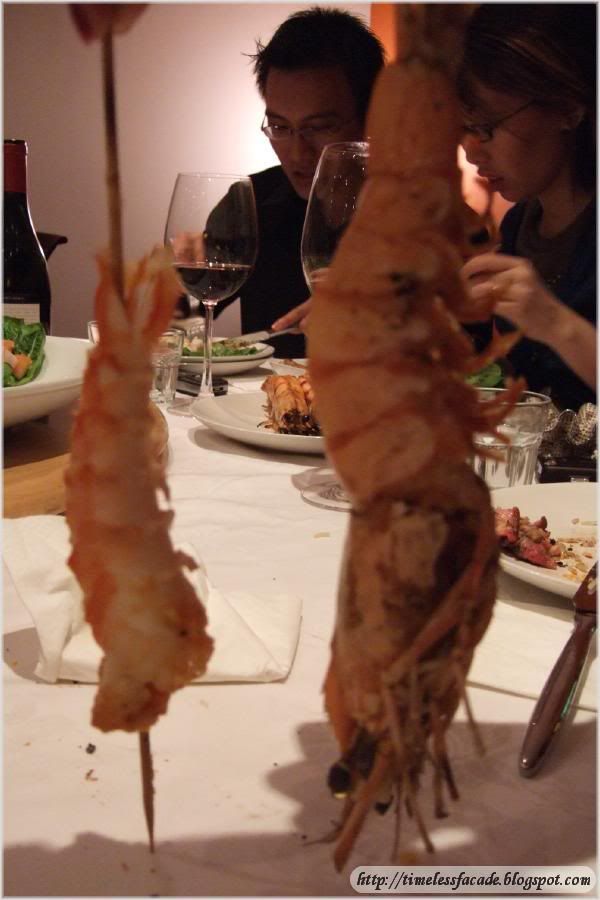 Before and After



The bill
Final Verdict:
Ambience:7.5/10
Service:8/10
Food:6/10 (7.5/10 for the Roasted Corn Salad)
Value for money:6/10
Overall:6.875/10
Address: 6 Mohamed Sultan Road.
Contact: 68363436