I've always liked buffets (although I just hate to admit it) because I can practically stuff myself silly at a fixed price. Oh and yes, there's the issue about the quality of food. Food quality at buffets isn't usually very high, even in the more expensive ones. Therefore I was highly skeptical that the Taiwan porridge buffet offered by Crystal Cafe would prove to be anything but good.
Tucked away under a service apartment, it is very prominent if you travel down along Killiney Road. However, you wouldn't have known of its existence unless you were specifically intending to visit. The outlet's decor looked rather sleazy from the outside, but the interior was pretty spacious and homely. It was less than a third full when we visited at about 1830hrs.
Selection wise, it was pretty decent and I particularly liked their Deep Fried Prawn Paste Chicken which was nicely fried and crispy. The other food were pretty ok and I counted about 15+ different dishes all in all, including dessert and fruits. There were Pig Trotters, Vegetables, Steamed Egg, Deep Fried Fish, just to name a few.
2 pax came to $22.84/-, which is rather cheap for a buffet. But do not expect any good quality stuff from here. However, I personally find that the selection and quality of food is somewhat better than what Quality Hotel's porridge buffet is offering. (so you can imagine how bad it is) Good service and being crowd free is a big plus point here as well. So if you are on a budget yet wish to go for a buffet, this is the place to try.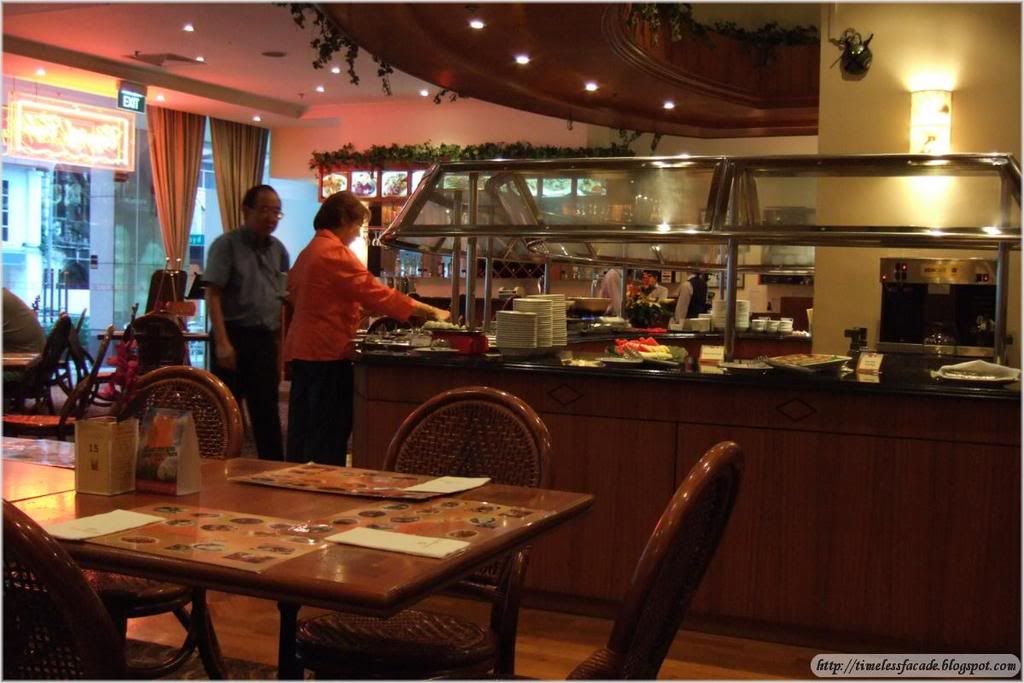 The interior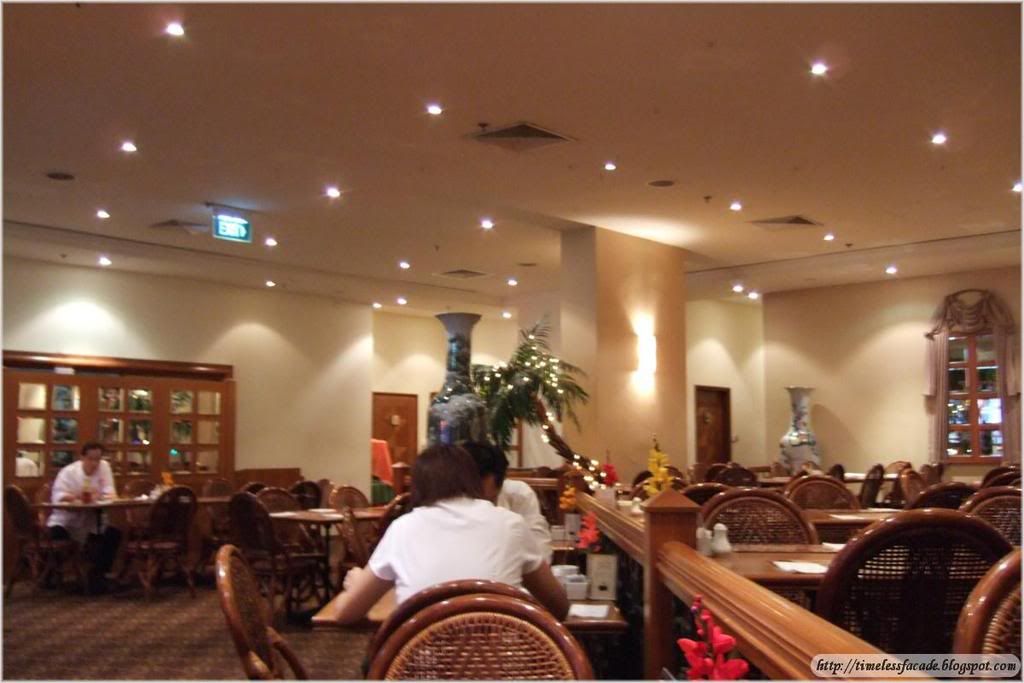 Another view of the interior



The charges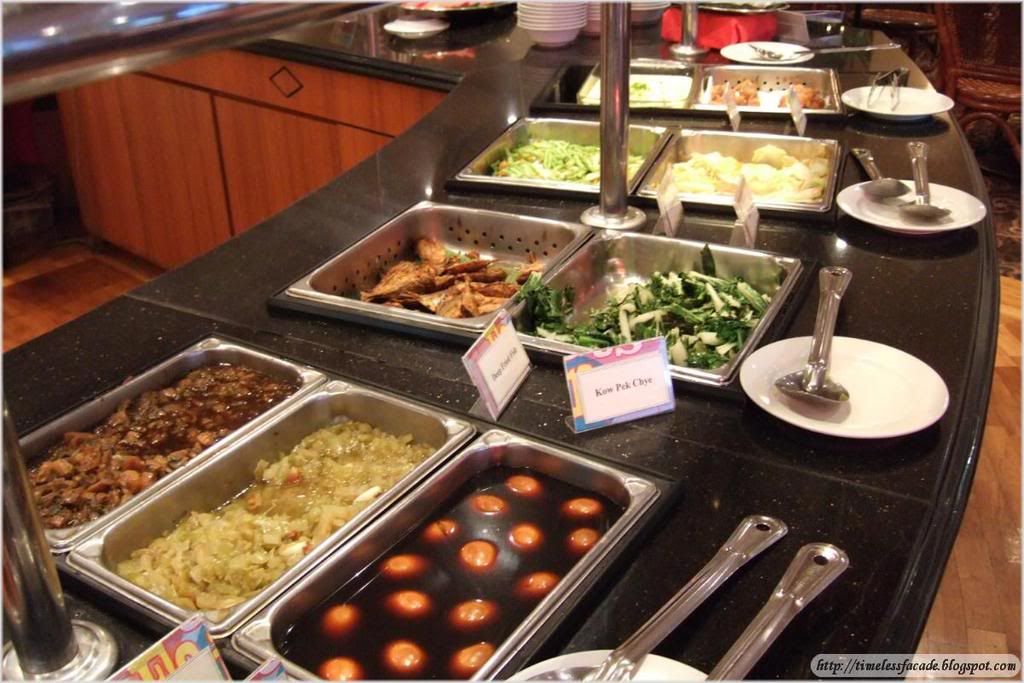 The variety



More variety



What we had



An egg above the rest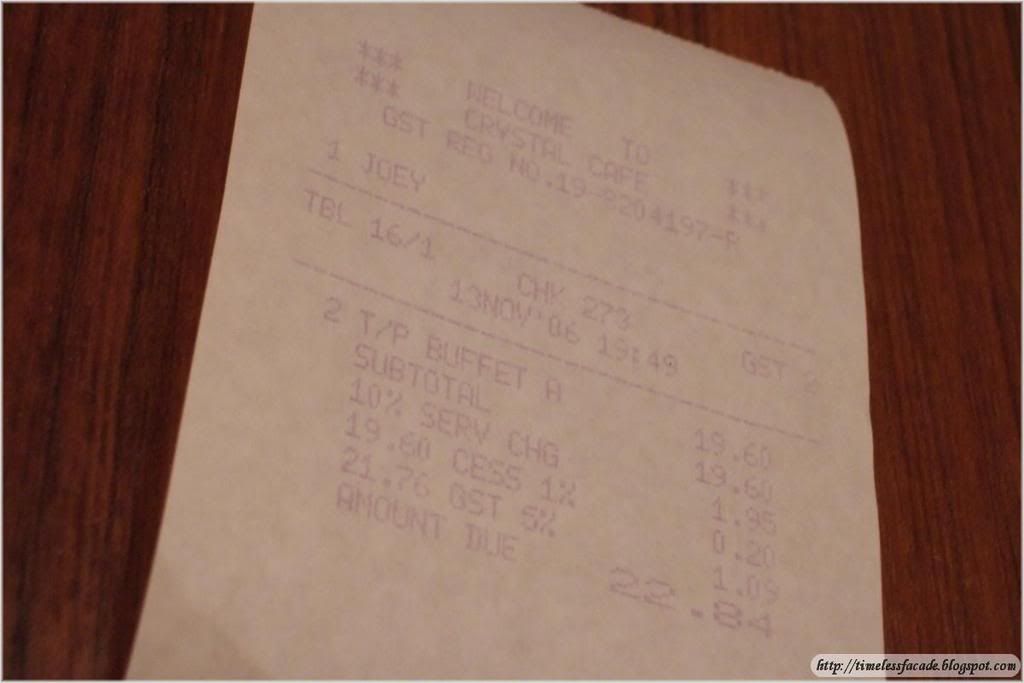 The bill
Final Verdict:
Ambience:6.5/10
Service:7/10
Food:6/10
Value for money:7/10
Overall:6.625/10
Address: 131 Killiney Road
Contact: 68302020
URL: http://www.ogc.com.sg/cafe1.htm
And just a parting shot taken after dinner to usher in Christmas.