Was walking along Joo Chiat Road when I spotted this brightly lighted shop selling Paos and some other pastries. Saw an award (can't remember from where) for their
Char Siew Pao
, so thought I would buy a mini
Char Siew Pao
and
Dao Sa Pao
to try.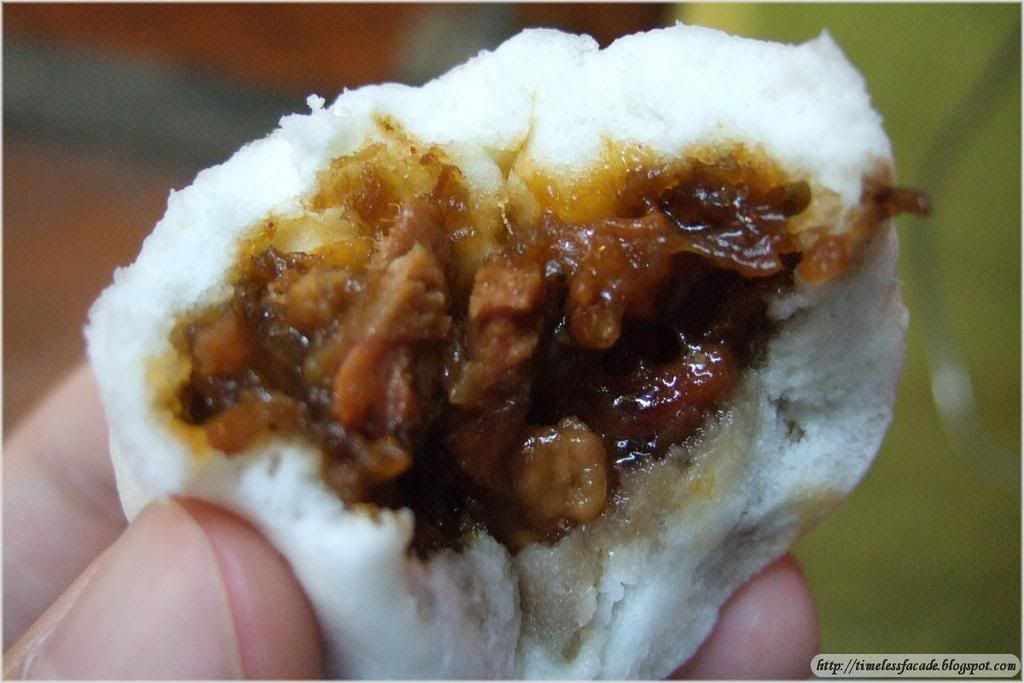 The
Char Siew Pao's
skin was nice and soft with just the right amount of bite. The Char Siew filling was not too sweet, which was a good thing, but I would have preferred less fatty meat in it. It also lacked the slightly roasted taste that good Char Siews should have.
Price
:$0.55
Rating
:6.5/10
As with the
Char Siew Pao
, the
Dao Sa Pao's
skin was nice and soft and the filling was rather smooth and not too sweet as well. I personally prefer this to the
Char Siew Bao
. It could do with an increase in size though, because both Paos are really small for the price. Stuffing 2 Paos at one go doesn't seem to be much of a problem.
Price
:$0.50
Rating
:7/10
Address: 358 Joo Chiat Road
Contact: 6345 8220