In the same tiny coffeeshop that houses
Fong Kee Duck Rice
lies this small unit called Hong Shan that sells a small variety of hand made Kueh. We bought the Ang Ku Kueh, Soon Kueh and Png Kueh to try.


Soon Kueh



The filling in the Soon Kueh
Soon Kueh is so called for a reason. There is supposed to be Soon (Bamboo) in it and not Mang Guang (Turnip) which is pretty prevalent in most of the Soon Kueh that is sold today. Therefore it came as a surprise that the Soon Kueh we bought was filled with Soon and not Mang Guang. For those who didn't know, Soon is crunchier and tastier and emits a slight fragrance as compared to Mang Guang. The Soon Kueh's skin was slightly translucent and slightly elastic, which made for a very good eat.
Rating
:7.5/10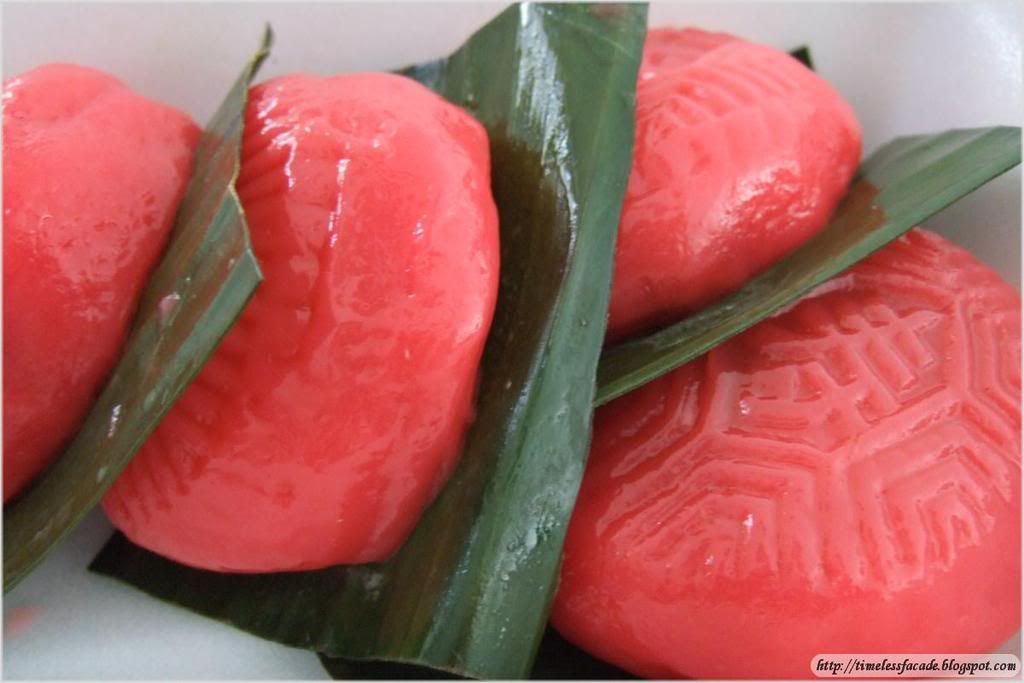 Ang Ku Kueh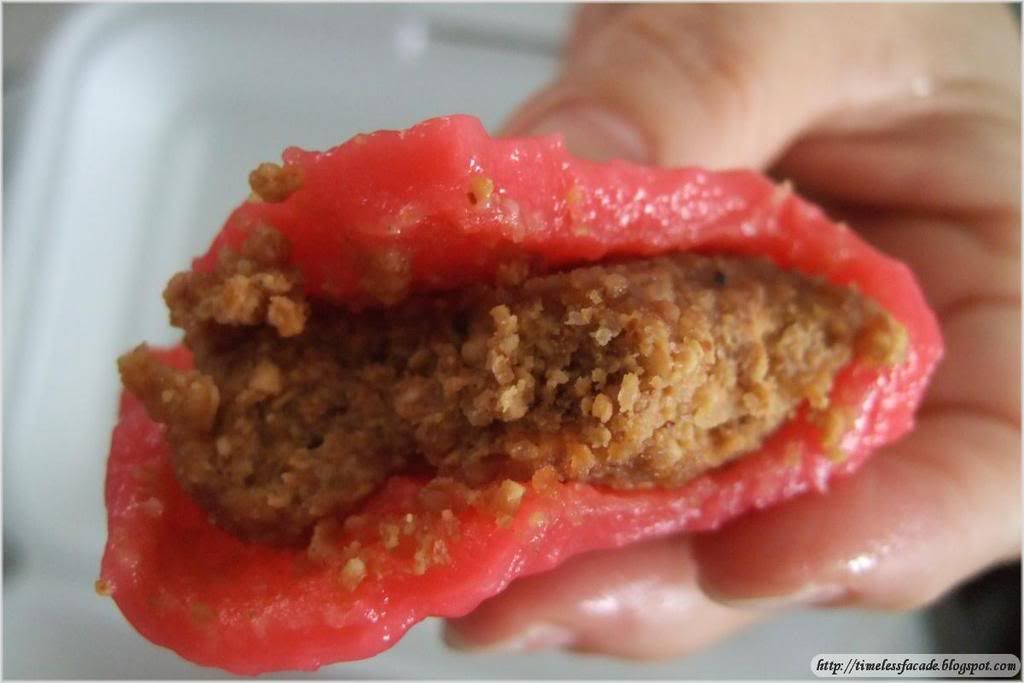 Peanut filling in the Ang Ku Kueh
The Ang Ku Kueh's skin was slightly thicker than usual, but when consumed, didn't feel too starchy. The peanut filling was tightly compacted and every bite guaranteed a mouthful of grounded peanuts. Taste wise was above average, but I've tried better.
Rating
:6.5/10
The Png Kueh was huge for its price (70cents) but a tad too oily. But hey, all Png Kuehs are oily aren't they? Could never really differentiate between good and bad Png Kuehs so this one was ok to me. (Sorry no pics of it)
Rating
:6/10
Address: Blk 124 Toa Payoh Lorong 1