After our dinner at
Hong Kong Cafe
, we proceeded to Ice³(Ice Cube) at Serangoon Gardens for some dessert. Ice³ is a trendy looking place with bar top tables affixed with blue neon lights below to give that hip and modern feel. We settled into a cozy sofa seat tucked right at the end of the cafe and hidden from the view of passers by. After much contemplation, we had a single Fondue set, a double Fondue set and a Waffle with Chocolate Syrup and Ice Cream.
We were very surprised by the size of the Fondues when they arrived. The single Fondue set was actually meant for 2 pax, whereas the double Fondue set was meant for 3-4 pax! And all the while, we thought a double set was only meant for 2! The variety of ingredients was much better than that of
Max Brenners
. However, only one type of Chocolate was given, as compared to three given by
Max Brenners
.There was Ice Cream, Bananas, Marsh mellows, Peaches, Crushed Nuts and Strawberries. The Chocolate was quite concentrated and sinfully sweet.
The Waffle was undoubtedly the star of the day. Crisp and decadent with the generous drizzle of Chocolate Syrup and the smooth home made Chocolate Ice Cream. Size is also not an issue here. The waffle is huge. This is definitely a must try!
All in all, the desserts cost us to the tune of $44.75/-, which was a little on the high side. It is still slightly cheaper as compared to other outlets which offer similar products, but my main peeve is that service charge is levied when there is not much service to speak about. Not that the wait staff are unfriendly or what, but I had to pour and refill my iced water myself, walk up to the counter to order and make payment as well. So whereabouts does the service come from?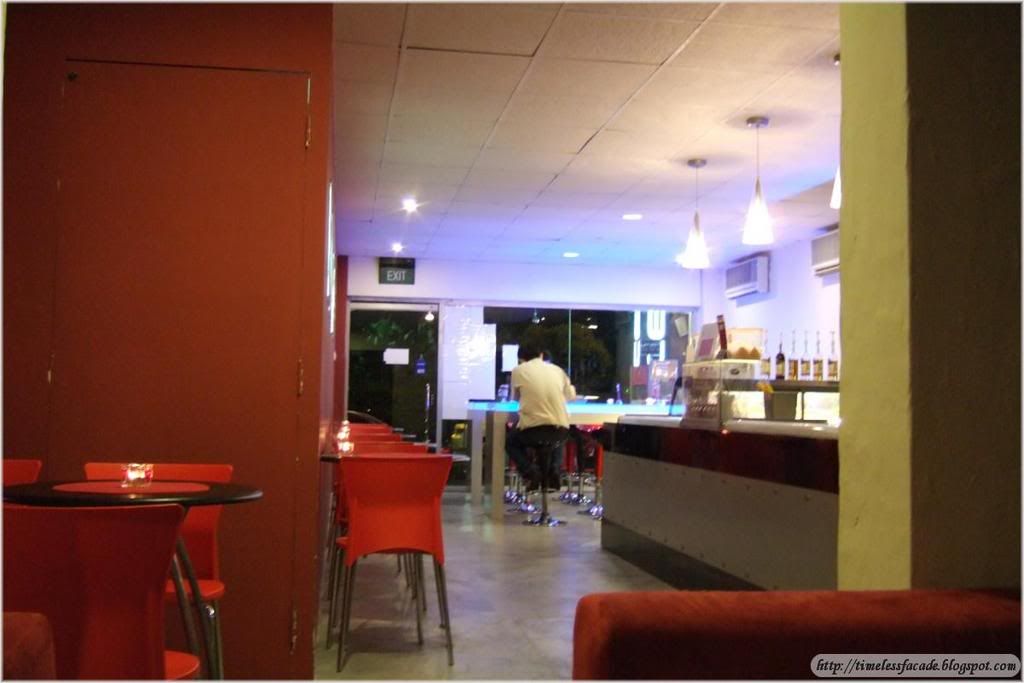 The interior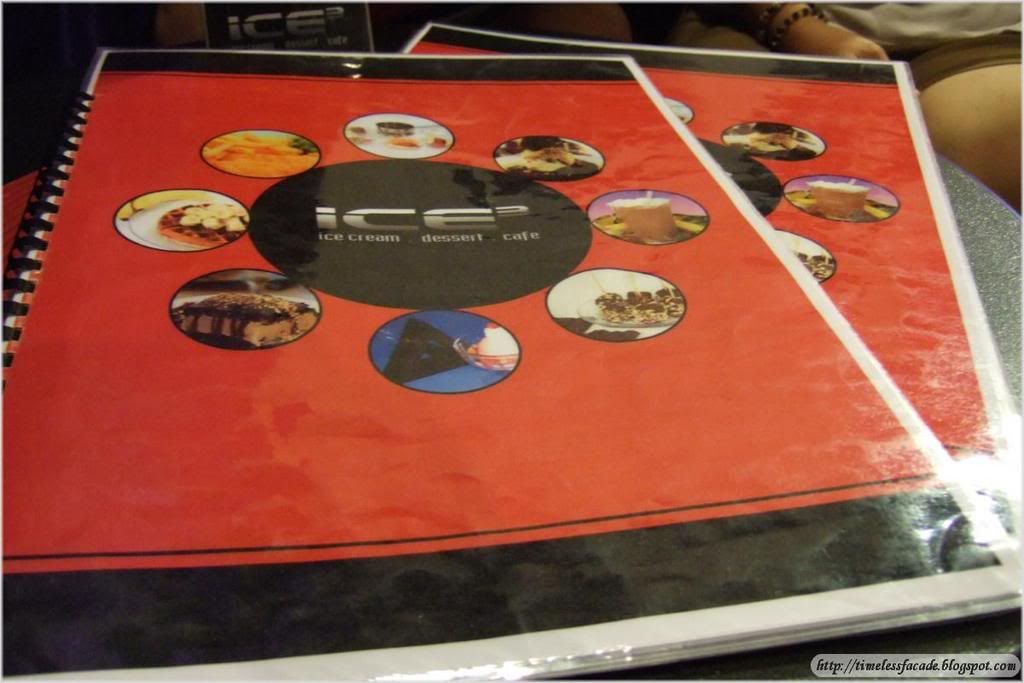 The menu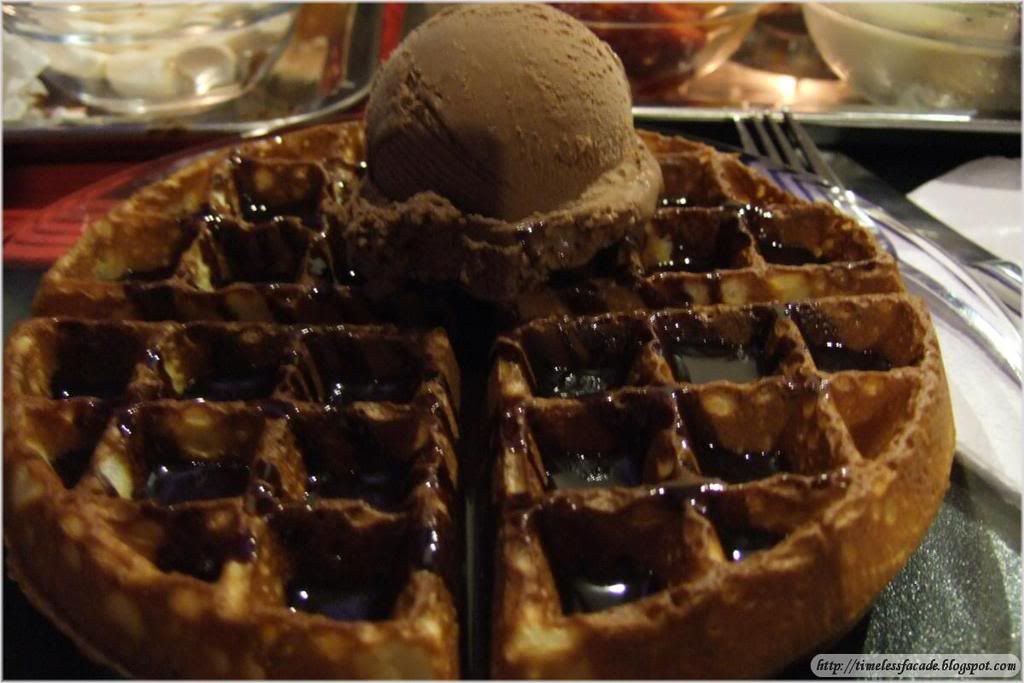 Waffle with Chocolate Ice Cream and Chocolate Syrup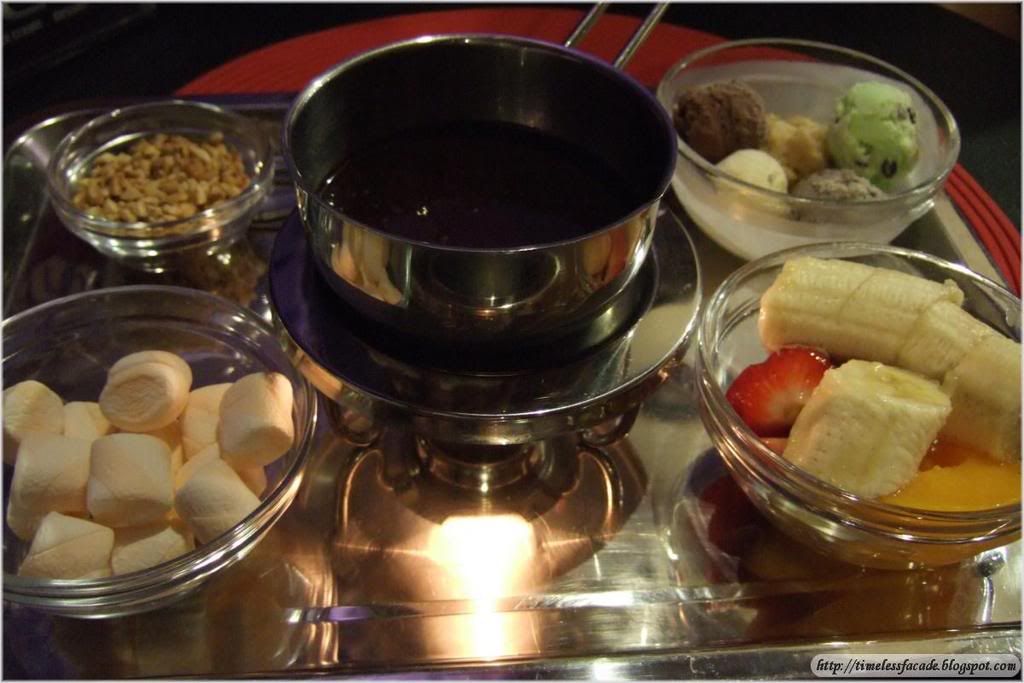 The single Fondue set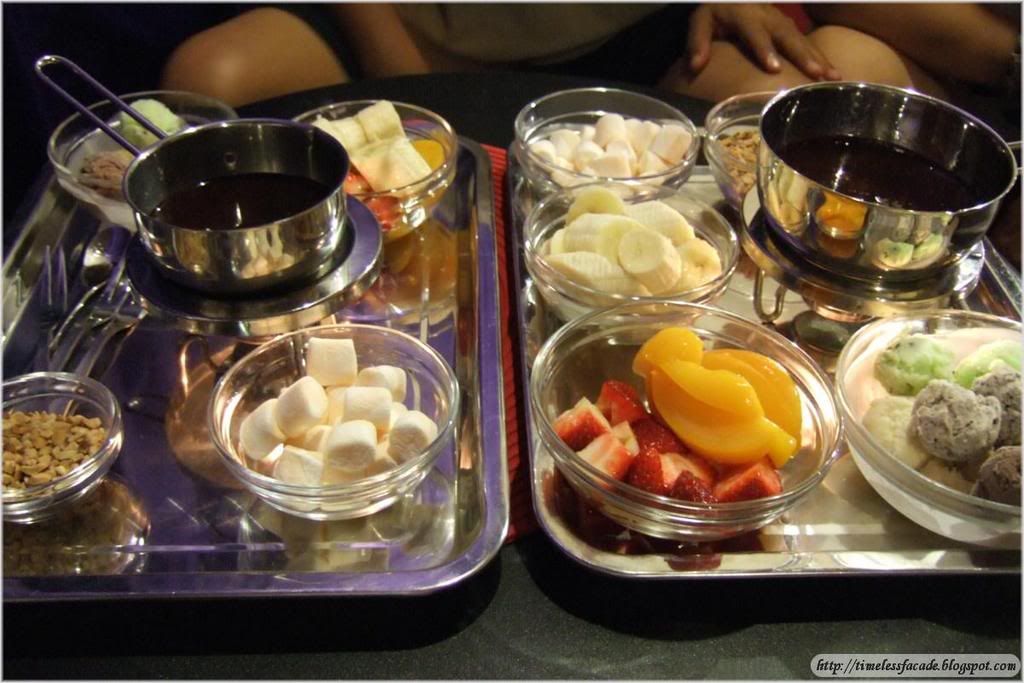 One single set and one double set of Fondue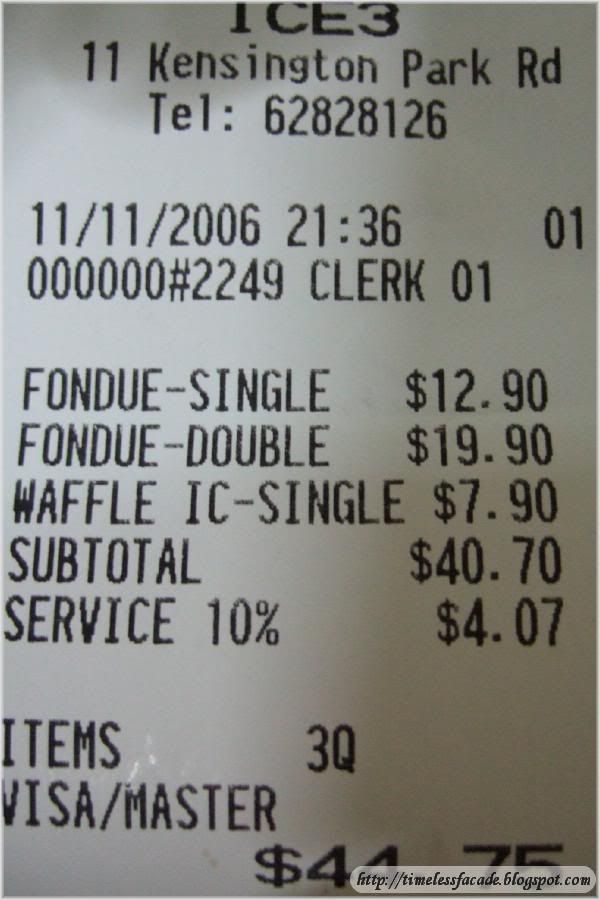 The bill
Final Verdict:
Ambience:6.5/10
Service:6/10 (Friendly staff, but someone please tell me why I have to the pay service charge?)
Food:6.5/10 (7/10 for the Waffle)
Value for money:6.5/10
Overall:6.375/10
Address: 11 Kensington Park Road
contact: 62828126