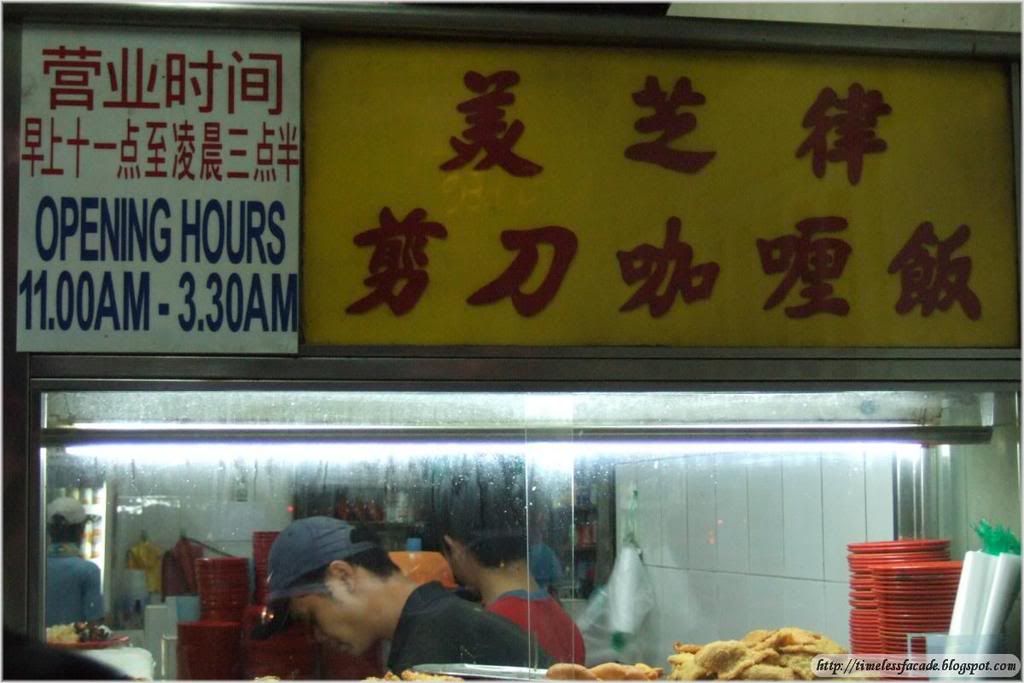 Was in the mood for curry rice so my gf and I dropped by Jian Dao Jian along Jalan Besar for some whopping curry rice. Haven't been there for quite sometime so it felt good to be back. The old coffeeshop housing the sole stall was as I remembered it, old and dilapidated, with no effort to even spruce it up a little or add more tables to the existing meagre table count. There was a long snaking queue when we got there and to make things worse, it was drizzling. Surprisingly, we managed to get a table, albeit in a bad position, without much difficulty. For the uninformed, Jian Dao Jian is so called because of the hawker uses a pair of scissors to cut up your orders, which gives off a pretty distinctive "Tiak Tiak Tiak" sound.
I had deep fried chicken cutlet, pork cutlet, chup chye (mixed vegetables) and a sunny side up with my rice while my gf had beansprouts, chicken cutlet, egg and fishcake with hers. The ingredients were all pretty normal, with the exception of the chup chye which wasn't too mushy. The thing that made the whole experience wonderful was the gravy. The gravies, be it curry or "Ru Zi" (Braised gravy?) was thick and gelled everything together. Simply delicious!
2 plates cost us $7. Slightly more expensive than your usual Chup Chye Png stall, but worth the money. Do try it if you are in that area.


The coffeeshop



Interior of the coffeeshop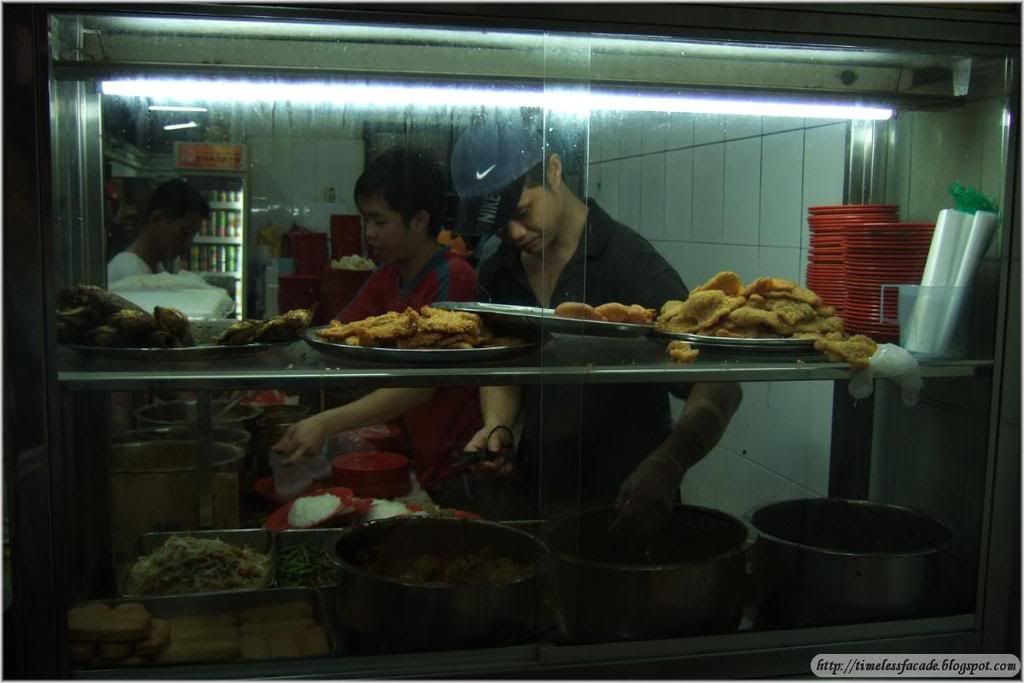 The hawker with his trusty scissors!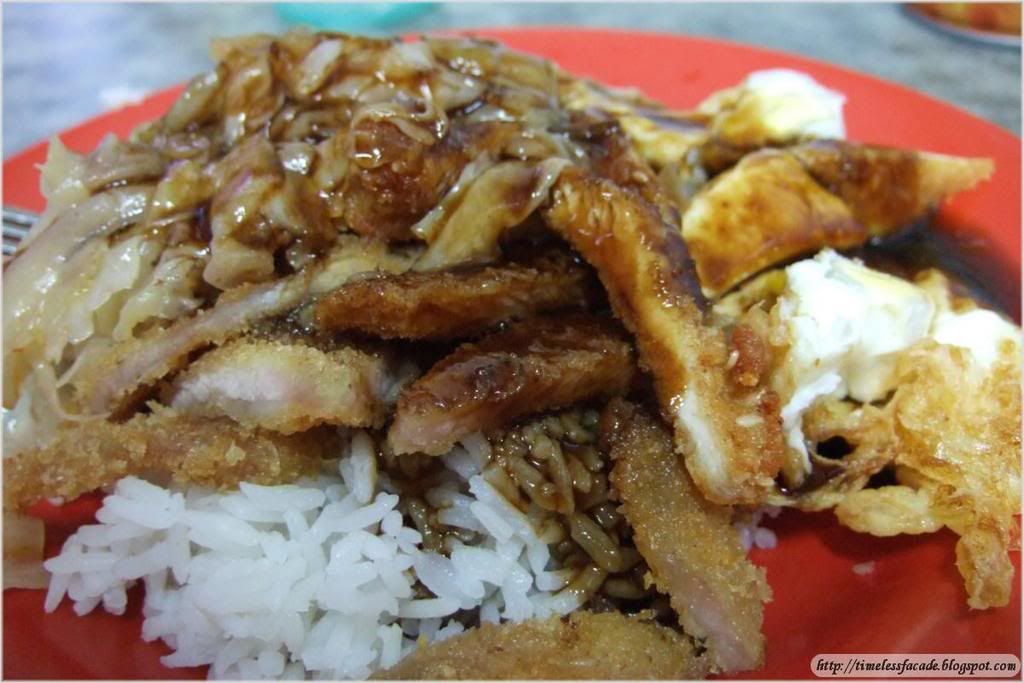 Rice with Ru Zhi



Rice with Curry
Final Verdict:
Ambience:/10
Service:/10
Food:7/10
Value for money:6.5/10
Overall:6.75/10
Address: 229 Jalan Besar. Right at the junction of Kitchener Road and Jalan Besar.
I'll end off this post with a nice shot of some stuff I had for snacks in office today. ;)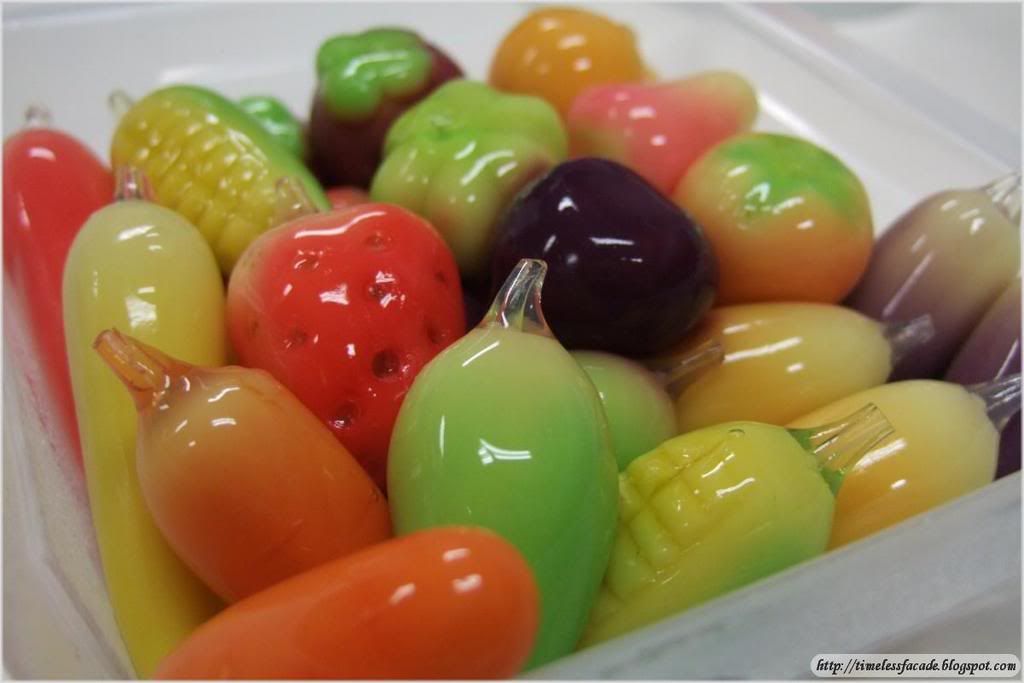 Kway with green bean filling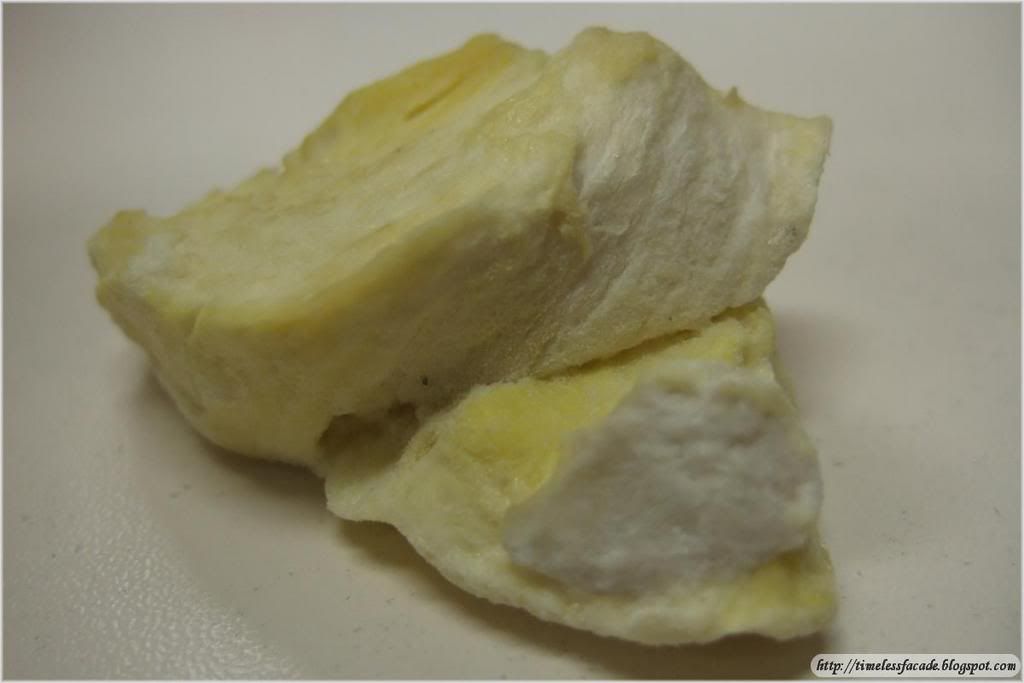 Crispy Durian