Feeling adventurous, my parents and I decided to explore Joo Chiat and its vicinity a little. Sure, there are tons of great food in that area like
Aston's
, Katong Laksa, Fei Fei Wanton Mee etc, but what about the not so well known eateries that offer good food as well? In the midst of our exploration, we stumbled upon this old shophouse which had this huge caricature of a lady in an apron with the words "My Mum's Place". This piqued our interest greatly and before we knew it, we were seated at a nice round table. The interior was like any coffeeshop, except that it was air conditioned (couldn't really feel the cool air though). So no surprises there. The waitress who attended to us was very friendly and after much consideration, we settled on Kang Kong, Baby Kailan, Sautéed Black Pepper Beef, Tau Pok Balls, Durian Brulee and Orh Nee. (we had wanted to try the meatballs and the squids, but they were sold out)
The Kang Kong was nicely fried with Har Bi (shrimps) and not too oily, which more health conscious people would definitely appreciate. A sprinkling of ground Har Bi could also be found atop the Baby Kailan, which added a slightly burnt taste to the vegetable. I liked it, just that it could have been a wee bit less salty. (the salt probably came from the Har Bi)
Having eaten so many mouth watering steaks in recent times, I subjected the Sautéed Black Pepper Beef to much scrutiny and it made the mark. Tender (probably a little too tender) and nicely stir fried with black pepper gravy, its probably one of the better Black Pepper Beef that is sold in Cze Char Stalls. The Tau Pok balls were one of a kind really. Tau Pok skin is wrapped around fish paste, shreds of carrot and some other garnishes and deep fried. The result is a crispy skin with a slightly salty and chewy filling. This dish is good without a doubt.
Desserts rounded up the great food. First up was the Orh Nee. Served in small plastic containers, the warm Orh Nee had a generous serving of pumpkins, which I personally don't fancy. Interestingly, the Orh Nee didn't have a layer of oil on the surface that most Orh Nees have, which of course made it less oily and healthier. Yet it was very smooth and not too runny. I didn't really taste the pumpkins, which was a good thing, at least for me. Though the flavour isn't as robust as
Huat Kee's
Orh Nee, I'll rate it just below as this seems like a lighter and healthier version. Next up was the Durian Brulee. Sounds interesting doesn't it? It actually tastes like Durian Pudding. All of us liked it though as it was very smooth without the Durian taste and smell being too overpowering. And it was chilled which made us more receptive towards it.
A hearty dinner for 3 pax cost $48.70/-. Very very worth it in my opinion. The main dishes are like $6-$10 a plate, which is exactly the same price as normal Cze Char stalls and considering the quality of food, it is cheap. Even the drinks are reasonable, $1.20 for a can drink isn't too expensive. Note that there is no GST or Service Charge. Service is good and it gives you that homely feeling. Do note that parking in this area can be a headache as lots are limited and there are just too many cars around. By the way, it is a good idea to call up to make a booking for the Durian Brulee and Orh Nee as they get sold out pretty fast due to limited stocks. Same goes for your favourite dishes as well. I'll definitely be back to eat again and to explore the other hidden gems that Joo Chiat might offer.
Happy makaning!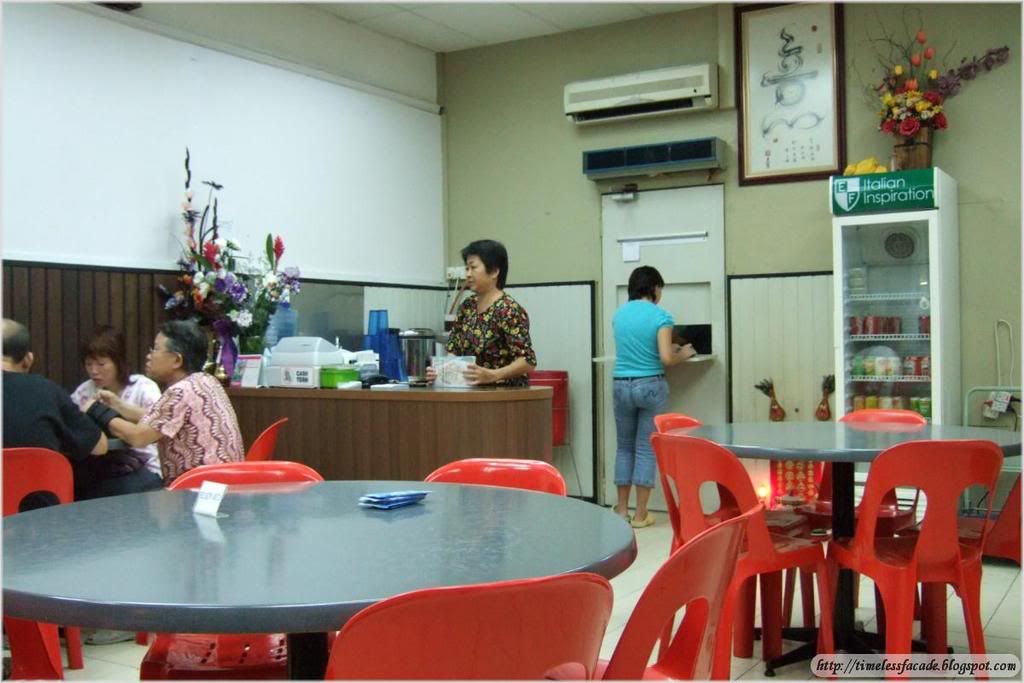 Interior



The menu



Fried Kang Kong



Fried Baby Kailan



Sautéed Black Pepper Beef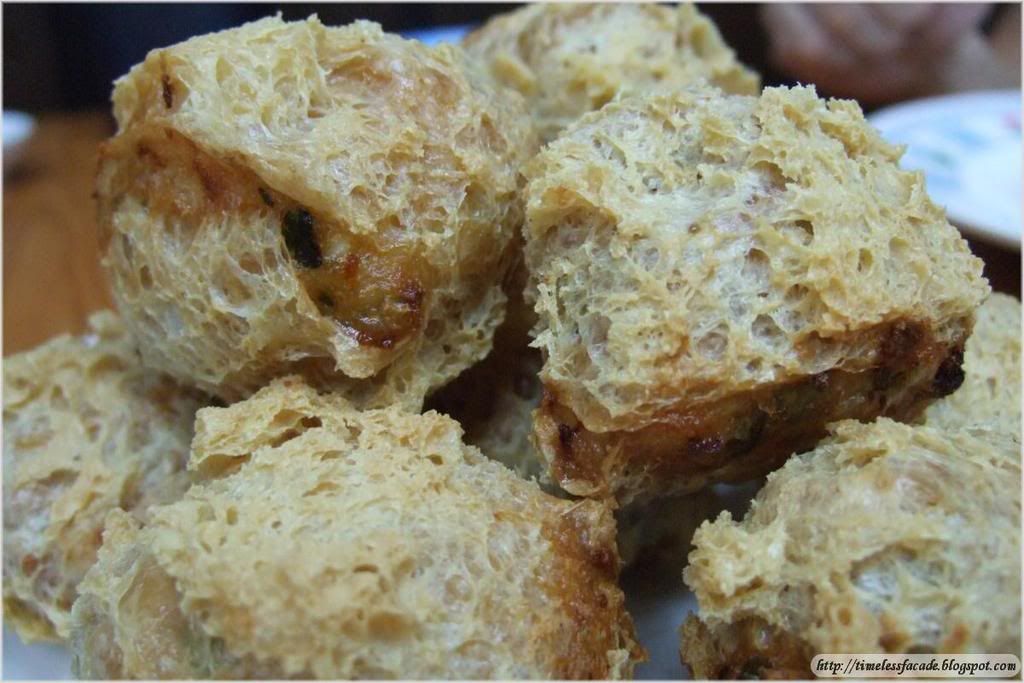 The Tau Pok Balls



Tau Pok Ball filling



Orh Nee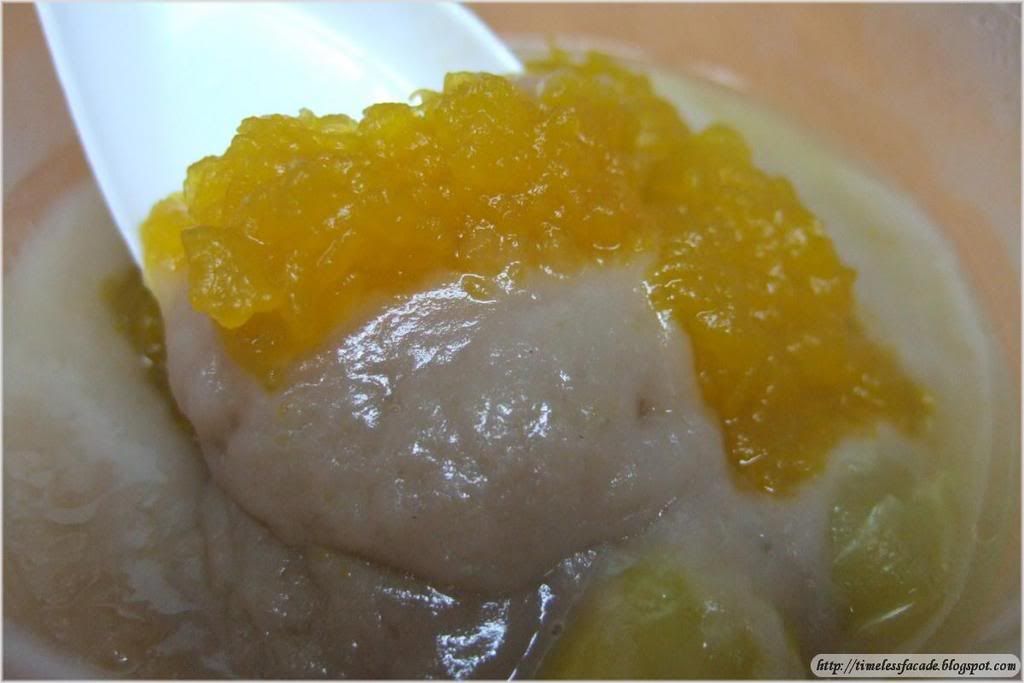 Notice the absence of the layer of oil



Simply delightful Durian Brulee



The bill



Call to book your favourite dishes!
Final Verdict:
Ambience:6/10
Service:7.5/10 (Very noteworthy because there is no service charge at all)
Food:7.5/10 (8/10 for the Orh Nee and Durian Brulee)
Value for money:8/10
Overall:7.25/10
Address: 328 Joo Chiat Road. Closed on Tuesdays.
Contact: 63443343