Woke up bright and early on a Sunday morning for some Dim Sum with my gf. Had been wanting to do so ever since we had Dim Sum at
Yan Palace
some time back. This time we decided to visit one of the old names in Dim Sum - Red Star Restaurant at Chin Swee Road. Located on the top floor of a HDB flat, Red Star is one of the very few Dim Sum places that still serves Dim Sum in pushcarts, just like the old days. The interior in itself is reminiscent of the 80s. We got there at about 0830hrs and the place was more than half filled (It can easily seat about 200+ pax).
It would be sheer madness if I were to review everything I ate, so I'll just list out what I find is good and what isn't. You might probably want to avoid the
Xiao Long Bao
because the skin was a little too starchy and the filling was too dry. The
Chee Cheong Fun
was a little too rough for my liking and could do with more filling. The
Banana with Shrimp Roll
was rather unique, with the sweetness of the banana complementing with the taste of shrimp. Other than that, the rest of the items were pretty normal.
The 2 of us paid almost $40/- for the meal, which is expensive by Red Star's standards, considering the last time we ate there, it only cost us about $30. They probably increased the price or something. However, having said that, they are still quite reasonable for the average quality of food that they provide. So if you are looking to relive the old days of the push cart or wish to have Dim Sum as early as 0730hrs, then this is the place for you. As for me I won't be rushing back to patronise anytime soon as I'm still reeling from the shock at my bill.
Yan Palace
does seem like a more viable option now.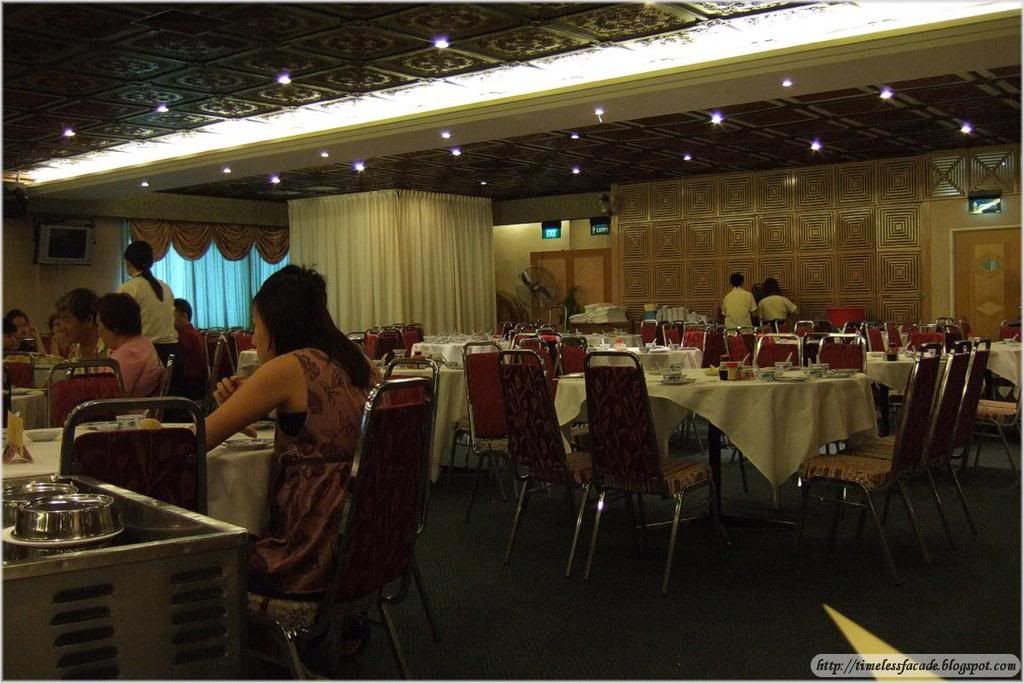 The interior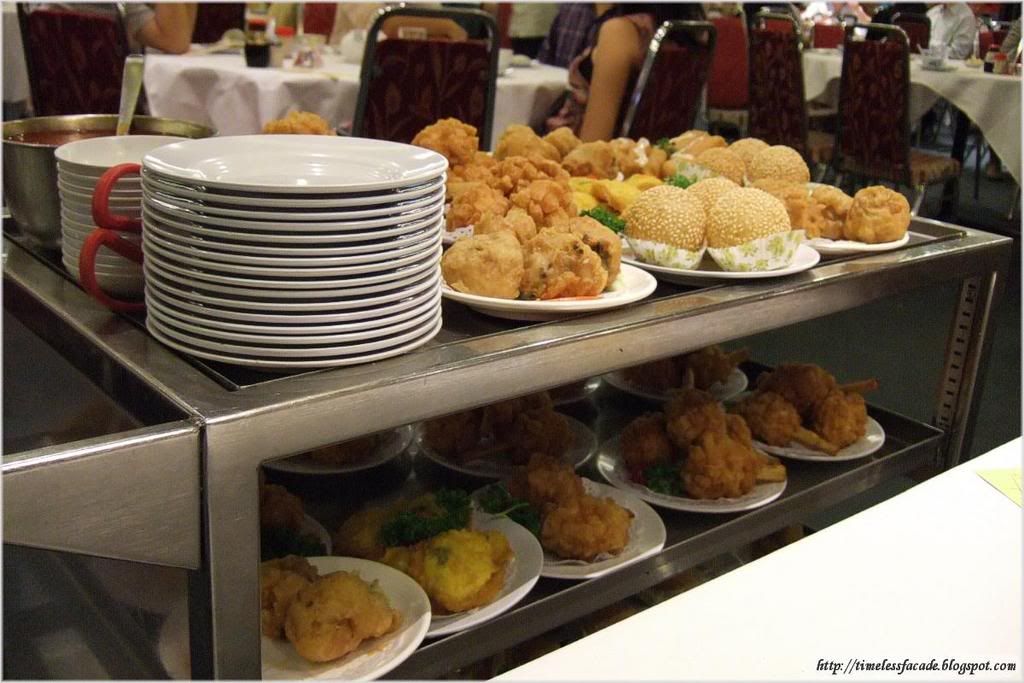 Fried stuff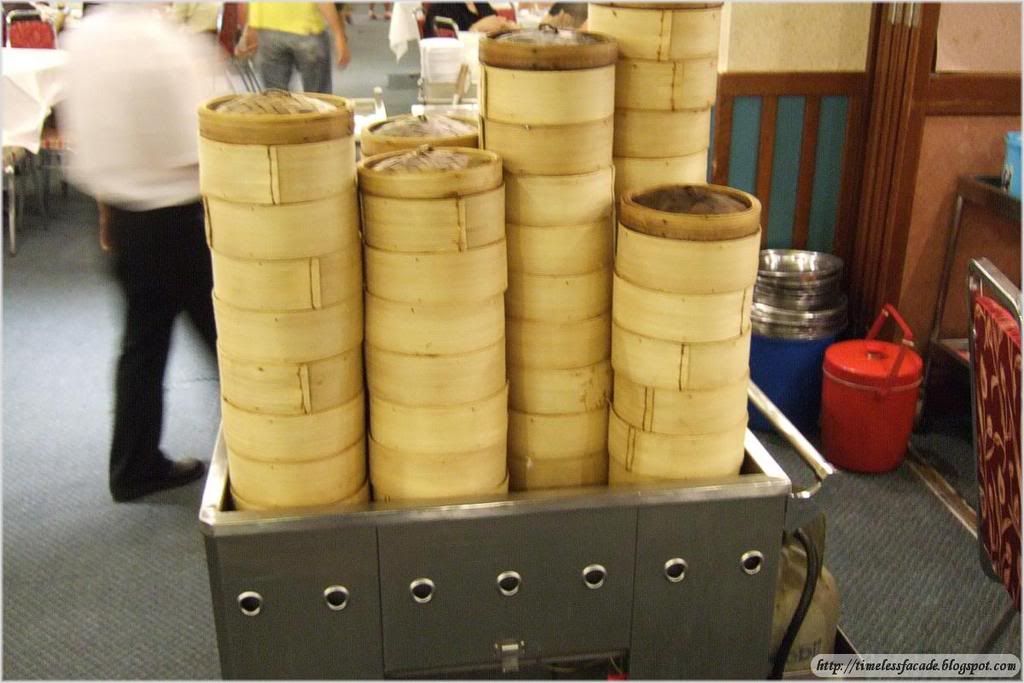 Dim Sum trolley



Fried Fish Ball



Chee Cheong Fun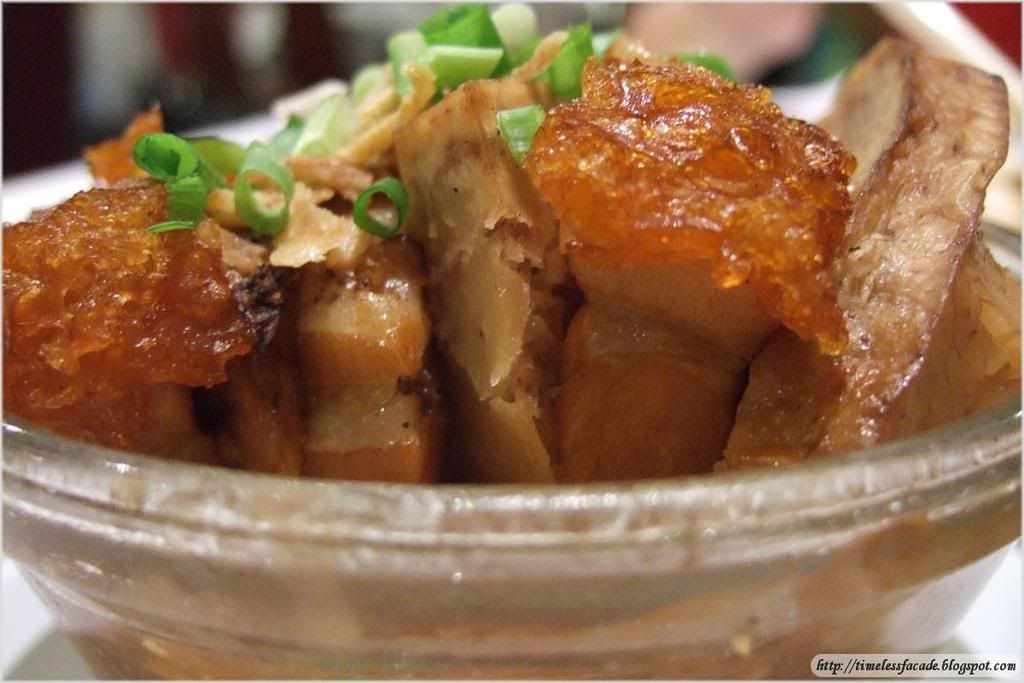 Kong Ba with Yam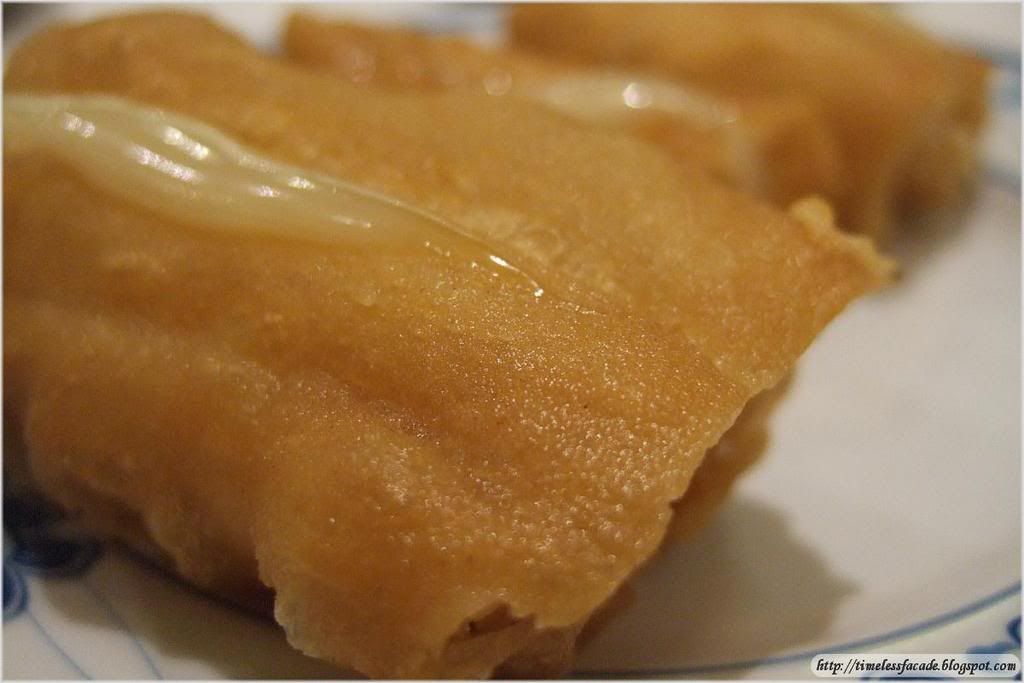 Salad You Tiao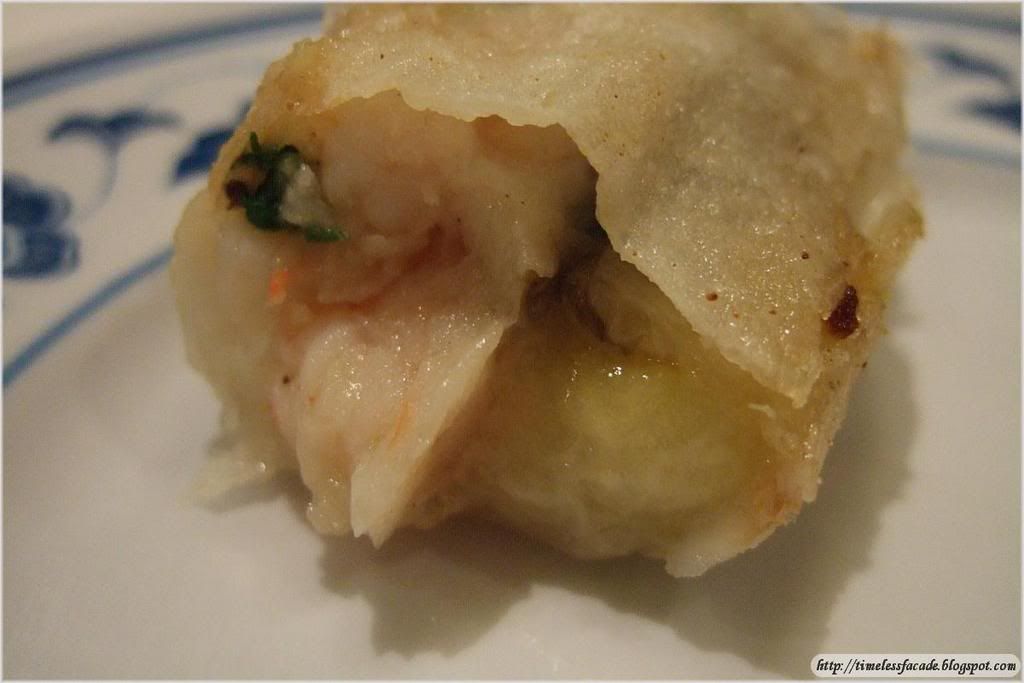 Banana with Shrimp Roll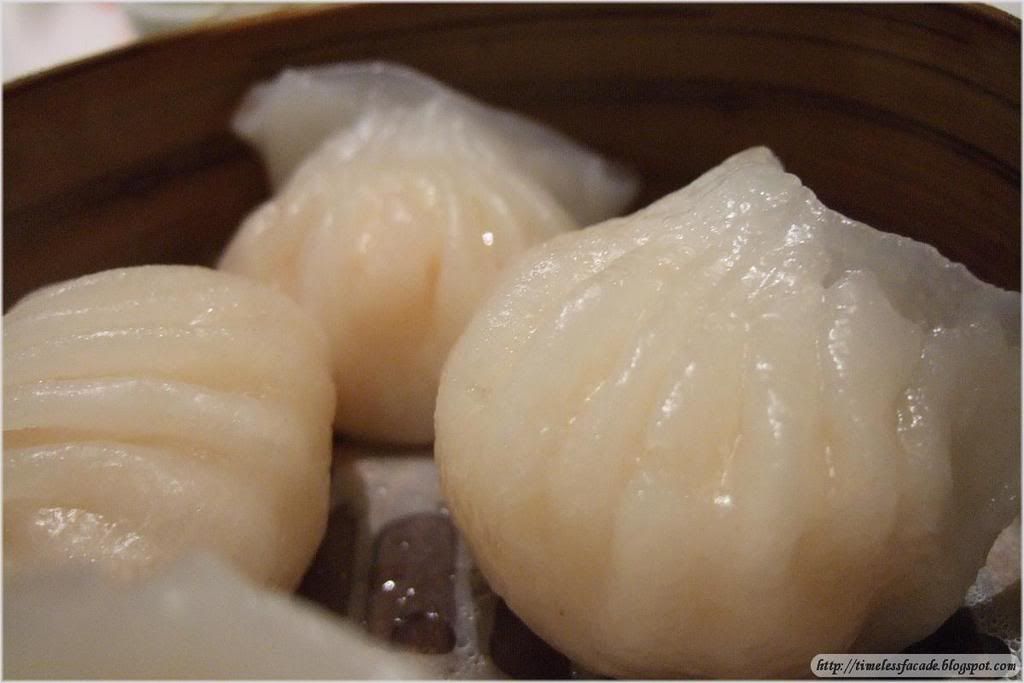 Har Gao



Siew Mai



Almond Jelly with Longan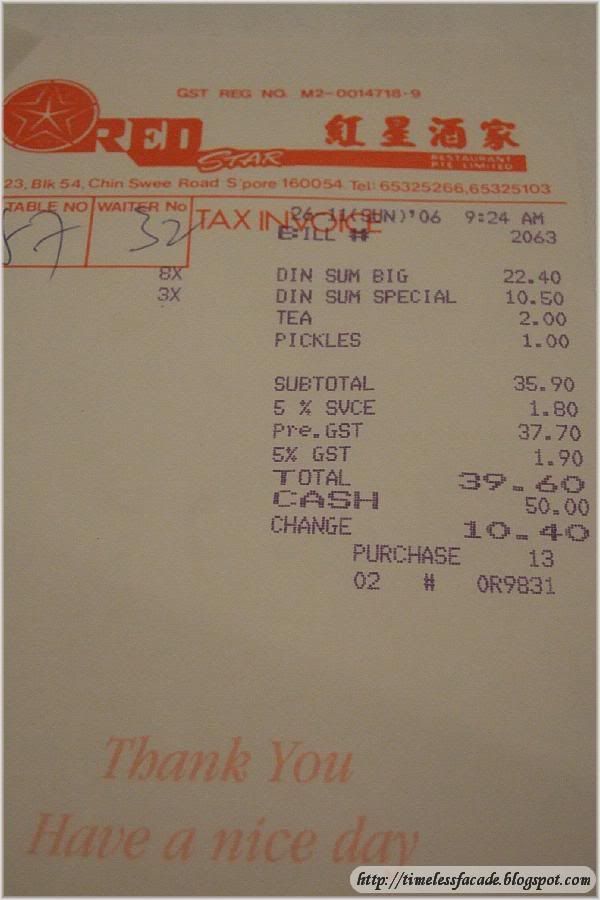 The bill
Final Verdict:
Ambience:6.5/10 (Traditional Dim Sum restaurant)
Service:6/10
Food:6.5/10
Value for money:6.5/10
Overall:6.25/10
Address: Blk 54 Chin Swee Road #07-23
Contact: 65325266