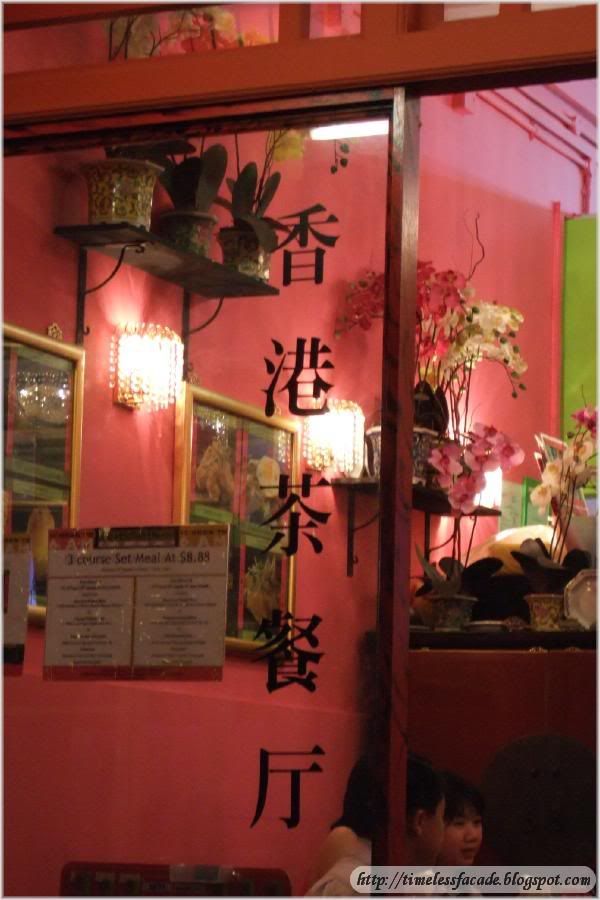 After our dinner at
Jian Dao Jian
, we took a leisurely stroll to Tong Shui Café at Liang Seah Street. I had heard of its existence but this was the first time I had actually seen it. It was eye catching to say the least, with the walls painted in bright shades of red and green and traditional red Chinese lanterns hanging along the pathway. It gave a very traditional Chinese feeling, although the chandeliers inside did seem a little out of place. The eating area was small and cozy (though it might seem a little claustraphobic to some), with lots of decorations hanging from the walls. The ordering system at this eatery is similar to that of
Hong Kong Café's
, in which you write your orders down on a slip of paper and pass it to the wait staff who will serve your order to you. As we were quite stuffed, we went for the Toast with Peanut Butter and Condensed Milk, Tofu with Meat Floss, Ice Cappuccino and Ice Milk Tea.
The Tofu with Meat Floss was a let down. I had expected a silkier tofu and more flavourful Meat Floss. The gravy was also too salty and oily for my liking. Toast with Peanut Butter and Condensed Milk might seem like a weird combination, but it tasted good. The Peanut Butter was smooth and creamy and the Condensed Milk added a certain sweetness to it. The toasted bread could have been crispier though.
The Ice Milk Tea and Ice Cappuccino were served in glasses that were reminiscent of honey containers and usually reserved for apple juice. I found them a little heavy on the sugar content.
All in all, a rather average experience at $15.53/-. Not too expensive and I might consider going back for supper or chit chat sessions. They close at 6am and are close to town, which makes it an even more attractive option.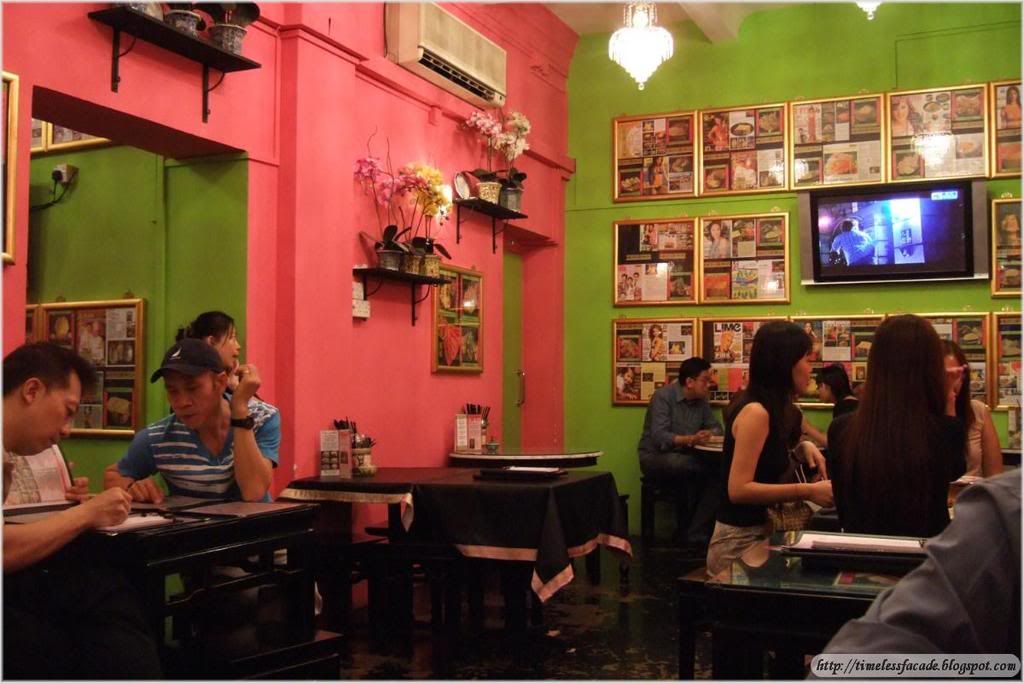 The interior



The menu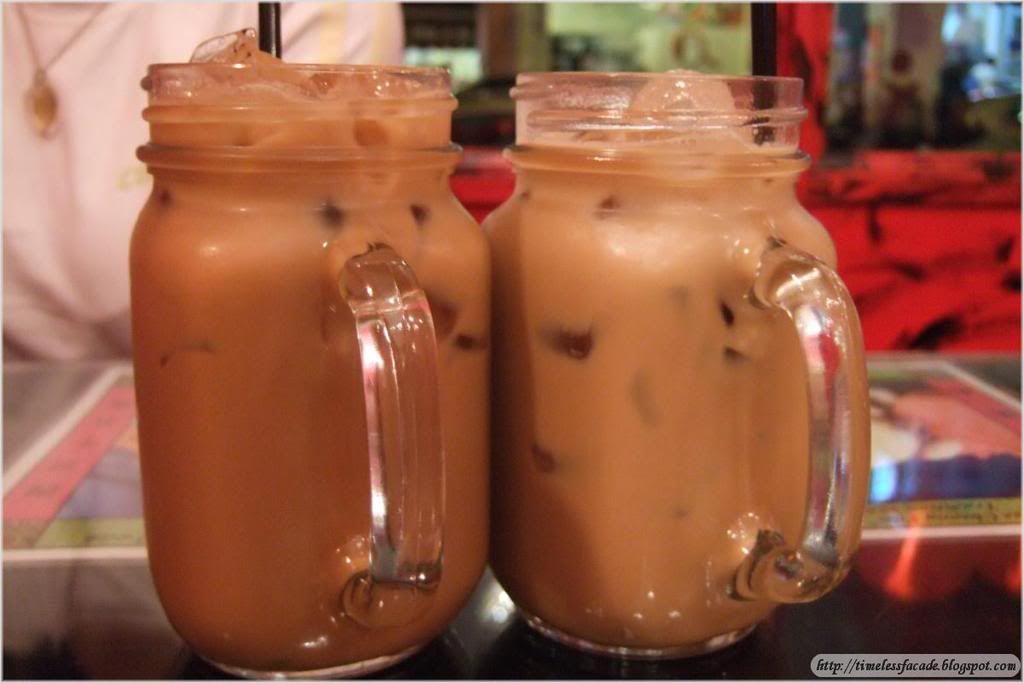 Our drinks - Iced Milk Tea and Ice Cappuccino



Tofu with meat floss



Toast with Peanut Butter and Condensed Milk



Check out the oozing Peanut Butter and Condensed Milk



The bill
Final Verdict:
Ambience:6.5/10
Service:6.5/10
Food:6/10 (6.5/10 for the toast)
Value for money:6.5/10
Overall:6.375/10
Address: #01-05 Liang Seah Place