Based on recommendations from the nice folks at the
Makansutra forums
,
Tamago
(or TMG for short) and I had a go at the newly reopened Wham!Burger at the China Square Food Court. It was originally located at Turf City some two years back, but closed down as the owner wanted to pursue her other interests. The menu was really simple and $4.80 gets you a chicken/beef burger. Add another dollar ($5.80) and you get an extra side (rather small serving though). I had the
Beef Burger
with a side of
Crinkle Fries
, whereas TMG had the
Chicken Burger
.
My
Beef Burger
was quite a size - smaller than
Aston's
ieat SuperBurger
, but slightly bigger than Burger King's
Whopper
. The beef patty was moist, a little chewy and best of all, it didn't make me feel the least bit queasy after eating it. Such a great beef patty must surely go with nicely toasted buns, but the truth be said, they sucked. It isn't really the fault of the owner as she gets her buns from suppliers. She promises to work on it though. My miserable portion of fries tasted nicely done - crispy and freshly fried with a sprinkling of salt and probably Monosodium Glutamate (MSG).
As with my
Beef Burger
, TMG's
Chicken Burger
had the same flat tasting buns but he commented that the chicken tasted like
Satay Chicken
and it was good.
My take on Wham!Burger is, definitely must try! It beats
Botak Jones's
Botak Burger
and
Aston's
ieat SuperBurger
hands down. I will definitely be back to try the Chicken Burger or when I have a beef burger fix.


The store



The menu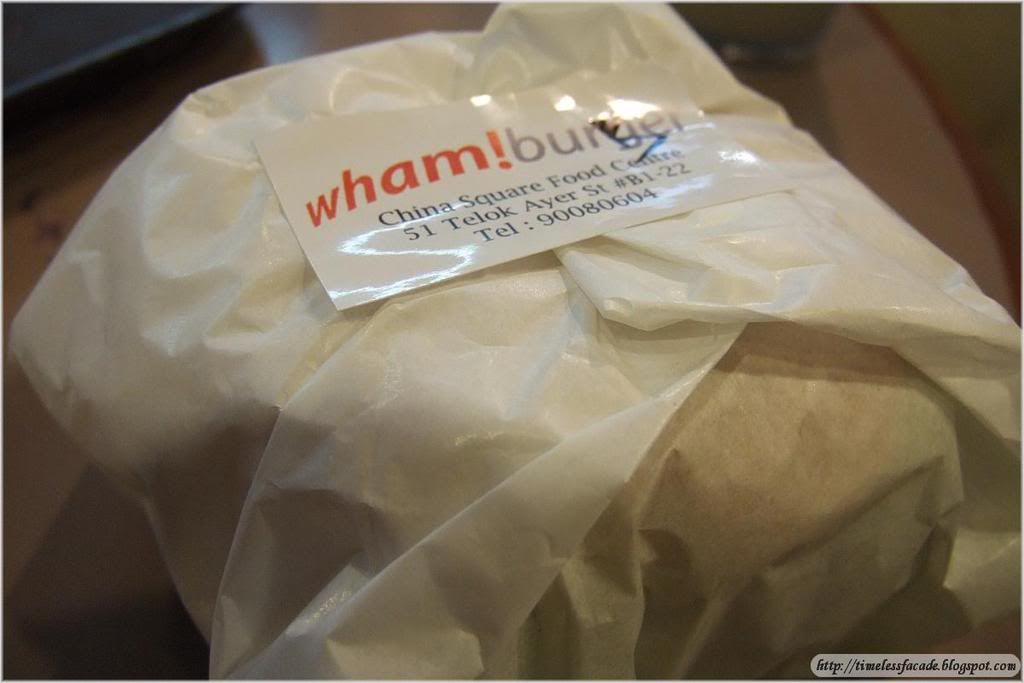 Doesn't the packaging remind you of Mos Burger?



Check out the size of the beef patty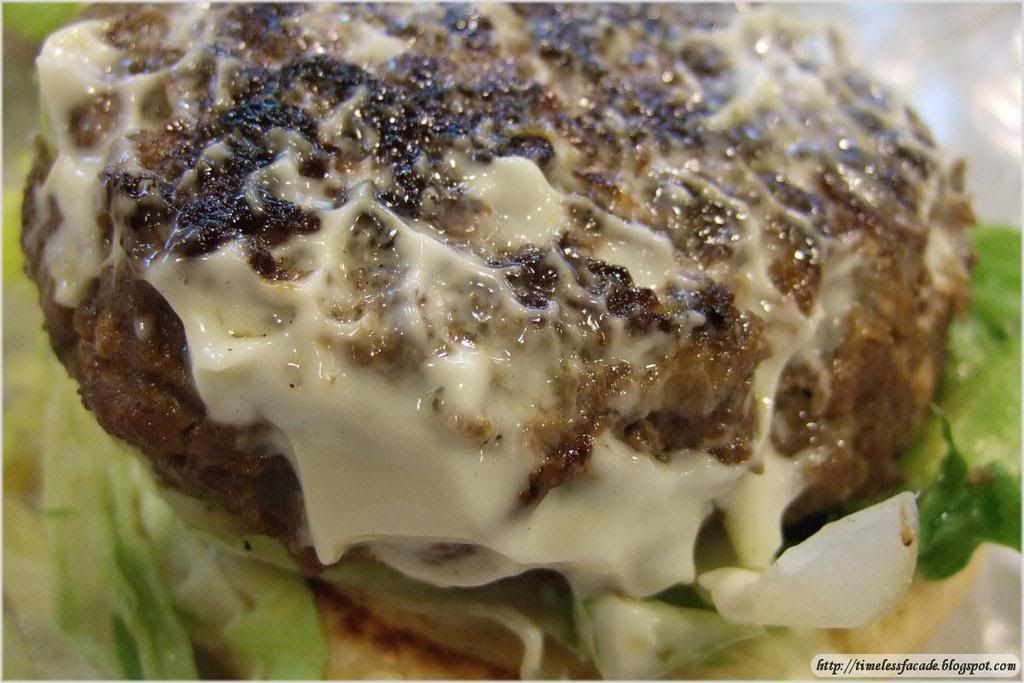 The huge patty again



Moist and juicy patty



Chicken Burger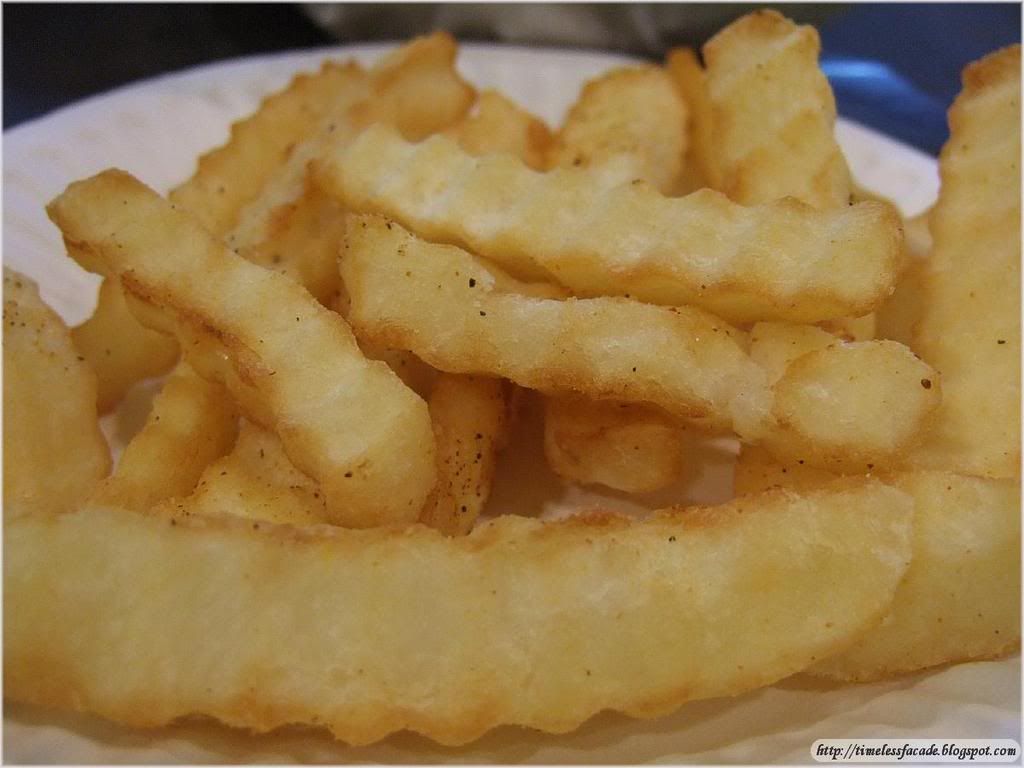 Side of Crinkle Fries



The receipt
Rating
: 8/10
Address: China Square Food Court B1-22
Opening Hours: 11am - 4pm Mondays to Fridays
Contact: 90080604 (Wendy)