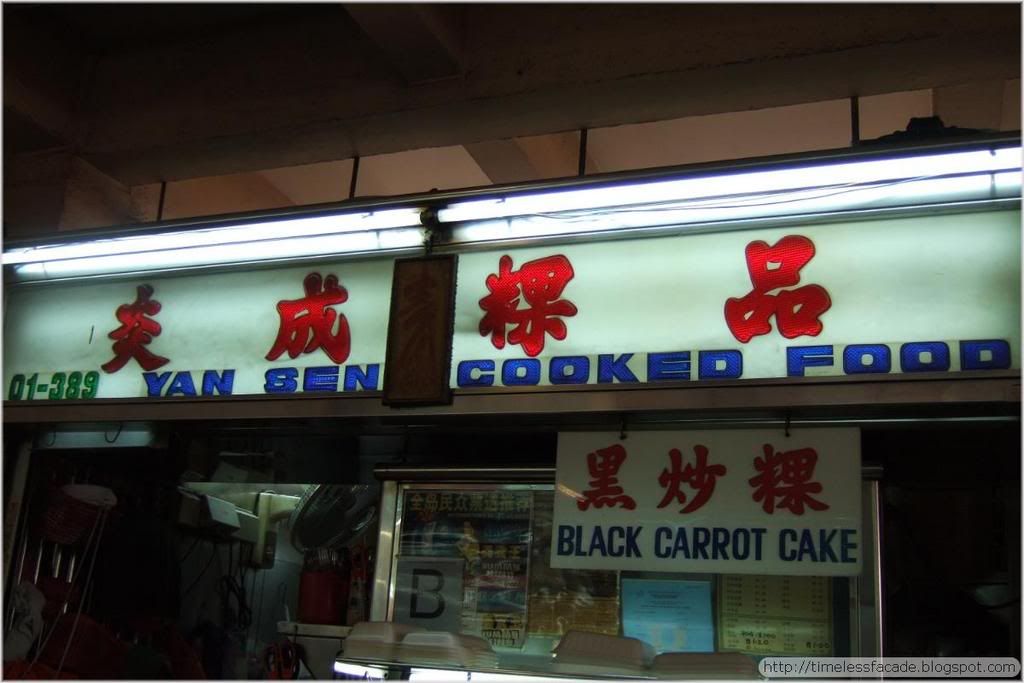 Made a trip down to Tekka Market during my lunch today to buy some Chi Kak Kueh at Yan Seng Cooked Food stall for my dad to eat and to pack myself some lunch as well. For the uninitiated, Chi Kak Kueh (or Shu Ke Gao in Mandarin) is an old Teochew Kueh, which has seen the light of better days. Nowadays it is a dying art with perhaps only a handful of stalls selling it. Sad to say, only the older generation of Teochews remember it. The younger generation like myself don't even know of its existence.
Chi Kak Kueh is made from the Chi Kak leave, which is rarely found in Singapore. The stall is owned by an old lady and her two daughters and they have been selling the Kueh since 1972, which is an impressive 34 years! The old lady goes back to China to buy the Chi Kak leaves and makes them herself every morning. For the record, she has been making them since she was 12 years old!
Following the old lady's recommendations, I requested for one to be pan fried and ate it on the spot. I'm glad I did. The skin was a little burnt and gave that slightly crunchy effect to the green been paste filling. The Chi Kak taste was subtle and pleasant. It could have passed off as a nicely made Ang Ku Kueh if not for the Chi Kak taste. As to how Chi Kak tastes like, I'm unable to provide a description. Try it to know ;)
I like it and so do my colleagues, who had a taste of it courtesy of yours truly. It's a little oily though, so be prepared. You can pan fry it or eat it as it is, but I would recommend pan frying, as per the old lady's recommendation.


The stall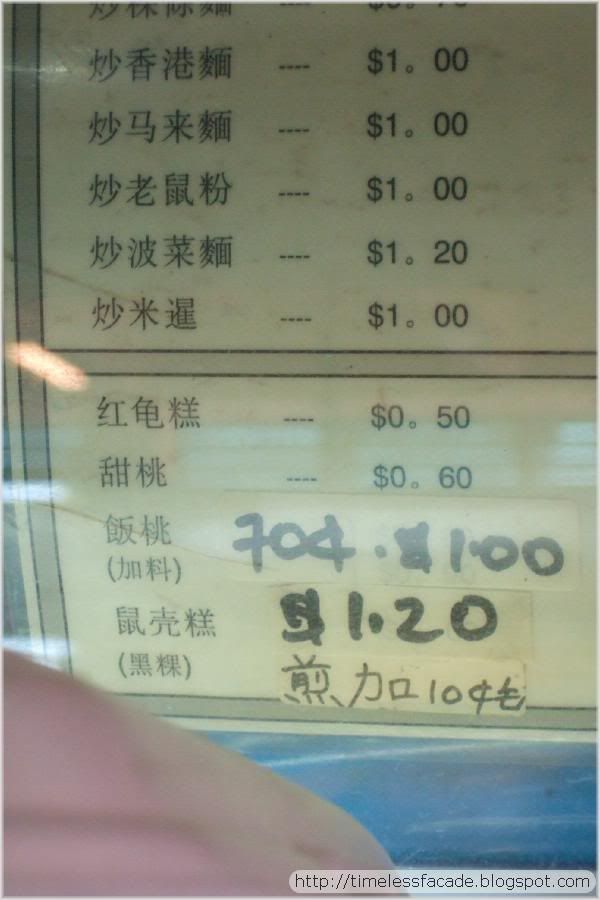 The menu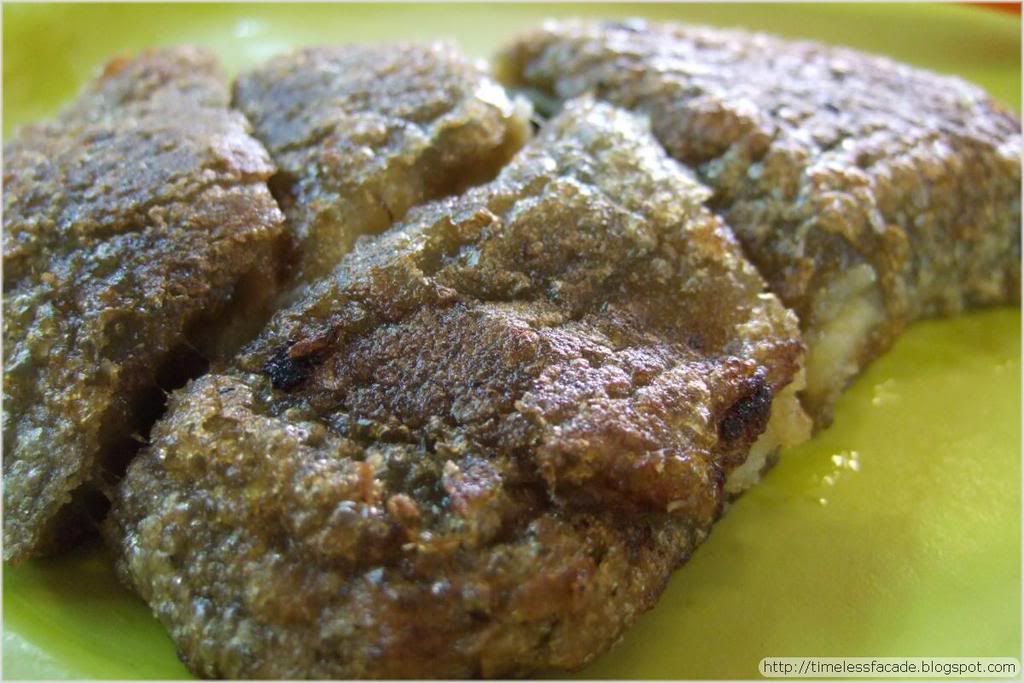 Pan fried Chi Kak Kueh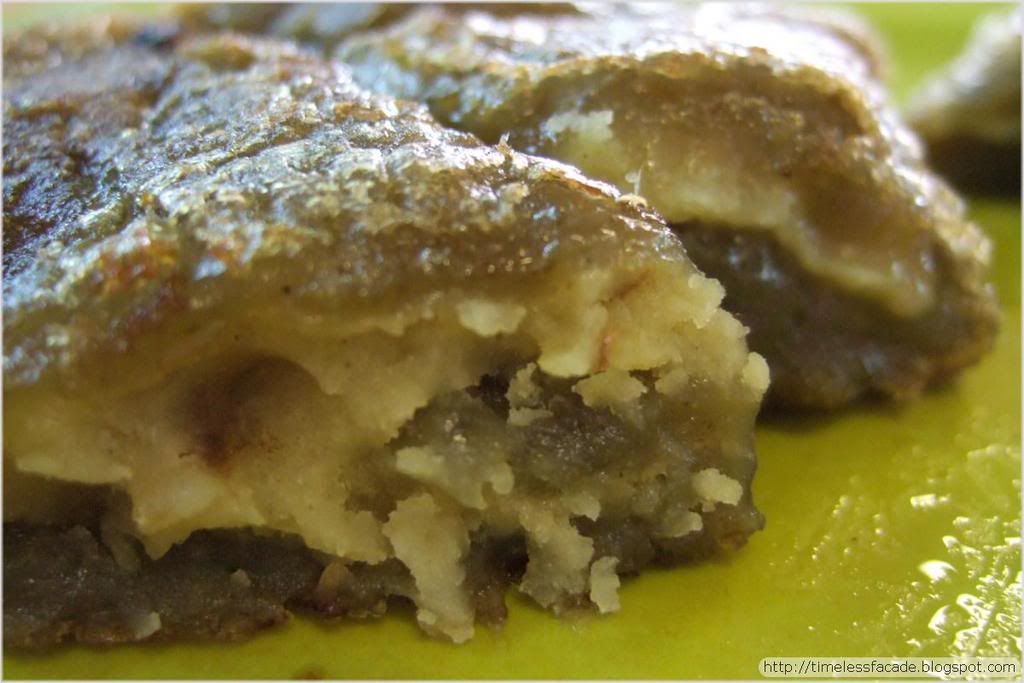 The filling



Chi Kak Kueh
Rating
:7/10
I also had their sweet black rendition of Chye Tau Kueh. The sweet sauce is pretty normal, but the highlight is the kueh itself. Hand made every morning, it is a far cry from the normal ones you eat at most places. The kueh is soft and smooth and the quality is evident right from the first mouth. And $2 gets you a huge packet so this is well worth it.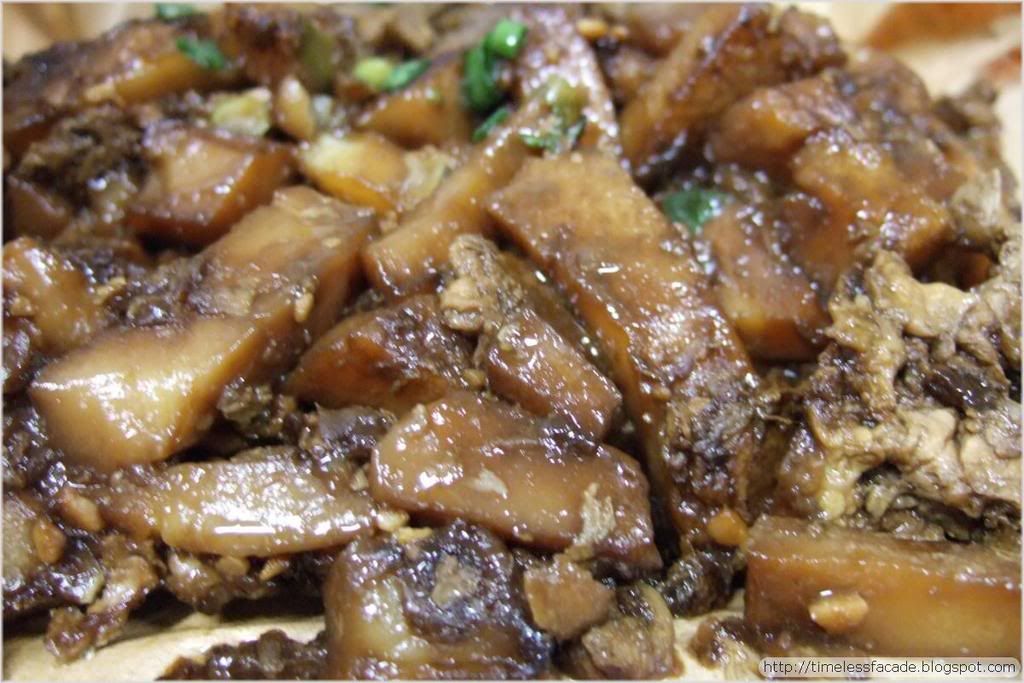 The Chye Tau Kueh
Rating
:7/10
Address: #01-389 Tekka Market. Opens from 6am to 3pm.