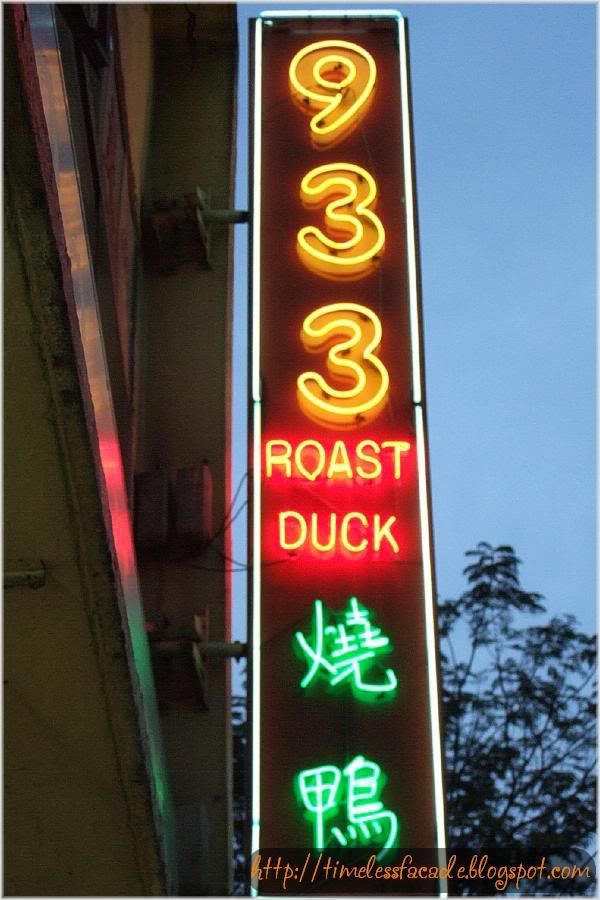 Passed by 933 Roast Duck and saw many photographs of celebrities gracing the walls of this small eating house with tables spilling all over the sidewalks and decided to try it out since my gf and I were both hungry. We ordered 2 plates of
Roasted Duck Rice
and a bowl of
Bak Kut Teh
to share.


The store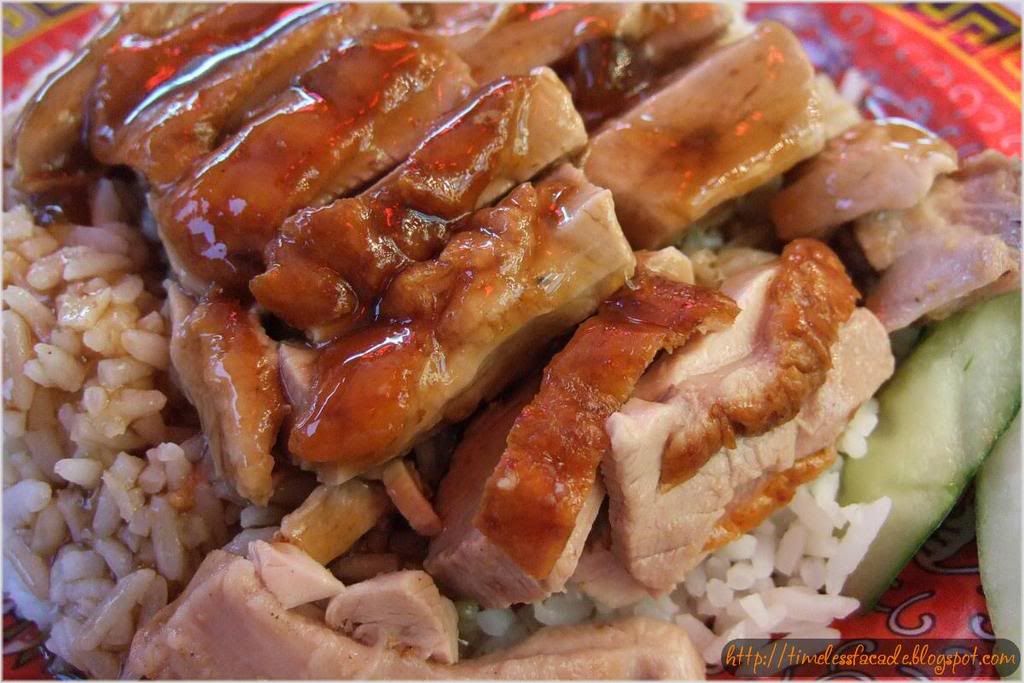 Roasted Duck Rice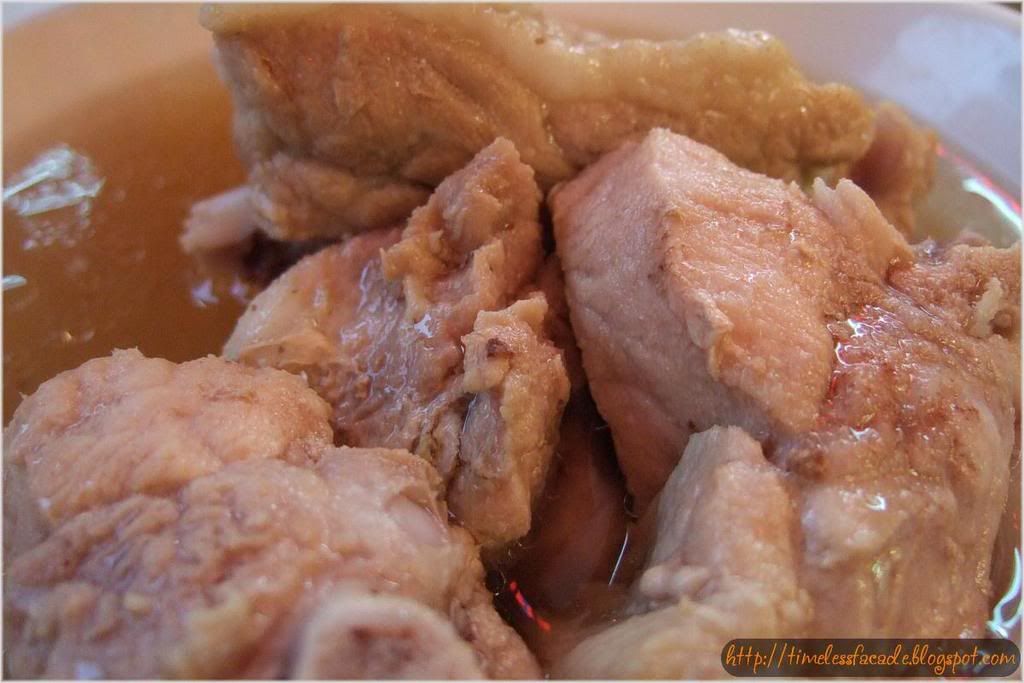 Bak Kut Teh
For a stall that has received many good reviews and is purportedly one of the best roasted duck rice stalls in Singapore, it certainly didn't meet my gf's or my expectations. The duck was merely average. No crispy skin, no flavourful meat. Just plain old simple duck meat and it came with a lot of bones to boot, even though I had ordered duck breast meat. The secret to the duck rice lies in the chilli I believe. Concentrated and packing a punch, it is good enough for my gf to like it. The
Bak Kut
in the
Bak Kut Teh
was a little too soft in my opinion, probably a result of cooking too long. However, I found the soup very much to my liking. It was clear with lots of pepper in it (Teochew style). Flavourful yet peppery! But I would have liked some more pepper though.
Total for the meal was $13.40, which included 2 glasses of barley. Relatively reasonable if you ask me.
Rating
: 6.5/10 for both the
Roasted Duck Rice
and
Bak Kut Teh
Address: 429 Balestier Road
Comments: 7.30am - 8pm daily, closed on 2 Wednesdays a month.