Yes. Another lunch trip to Amoy Food Centre, except that this one lasted longer due to the torrential rains in the afternoon that kept me stranded there. Check out what I tried today.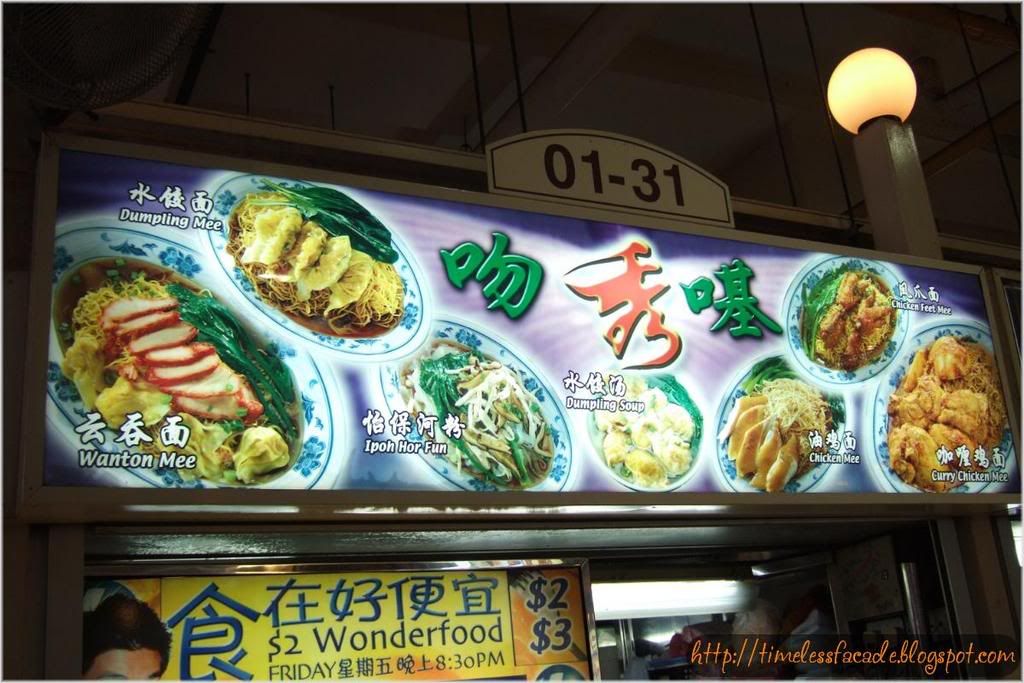 The stall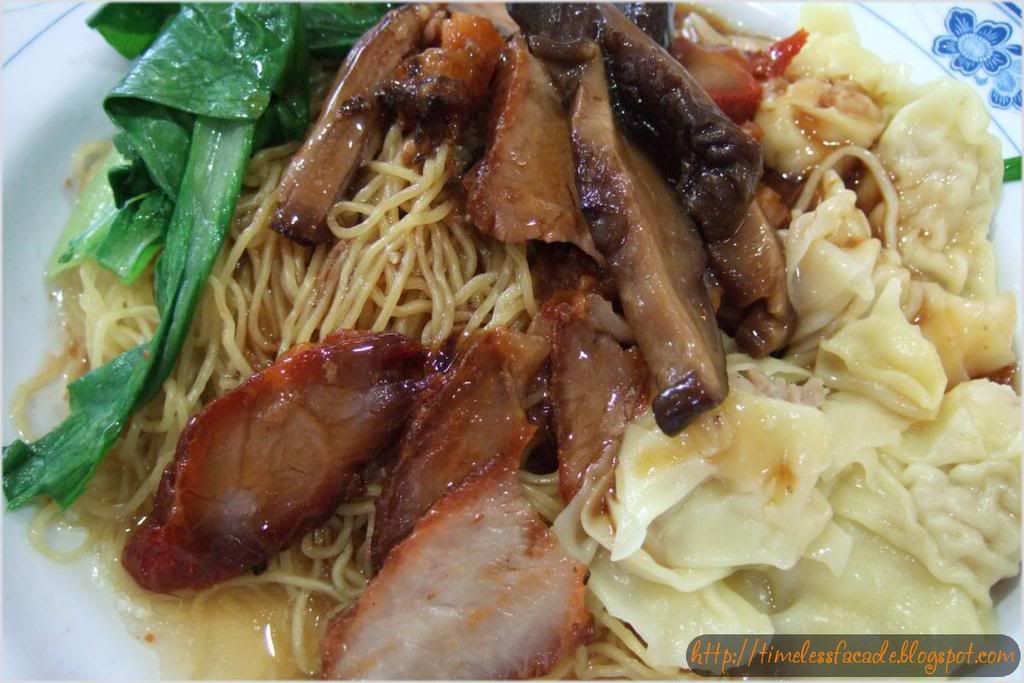 Wanton Mee
I saw a long queue at this stall the last time I popped by so thought I would join them to see what was good about it. I had a $3 serving of
Wanton Mee
and counted 6
Wantons
, probably about 6-8 slices of
Char Siew
and another 6 slices or so of mushrooms. Quite a sizable amount of ingredients I must admit. The noodles were springy and a little chewy, but the
Wanton
and
Char Siew
were rather normal. Overall the dish was light yet didn't come across as bland. Not bad at all!
Rating
:7/10
Address: #01-31, Amoy Food Centre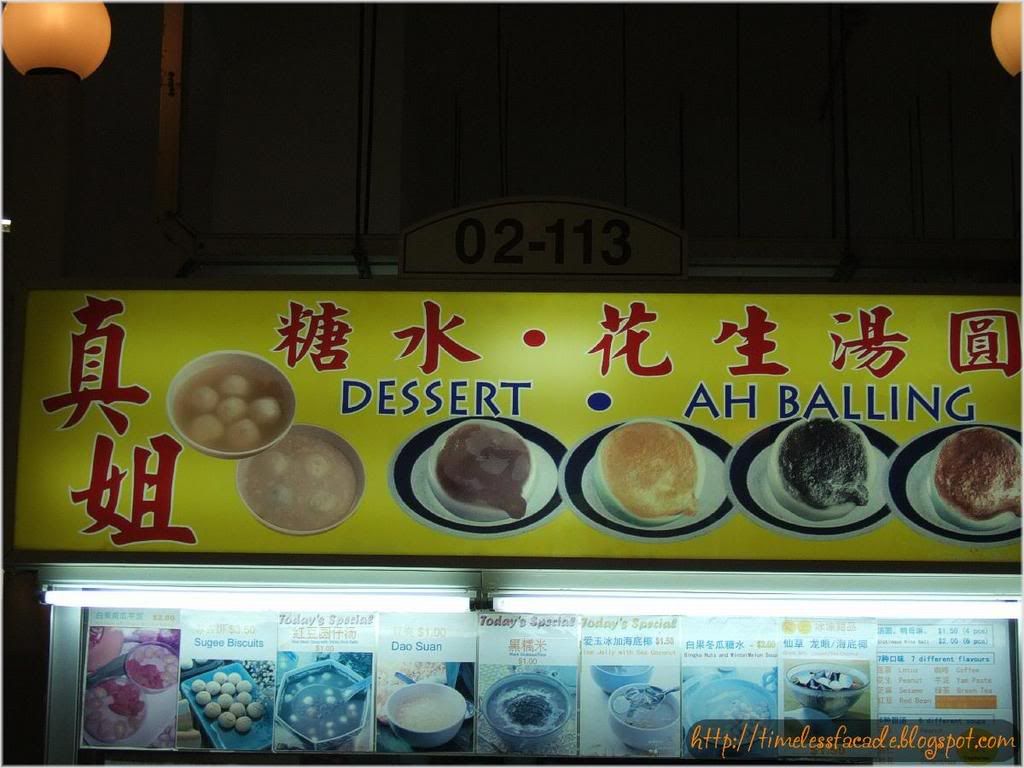 Zhen Jie Desserts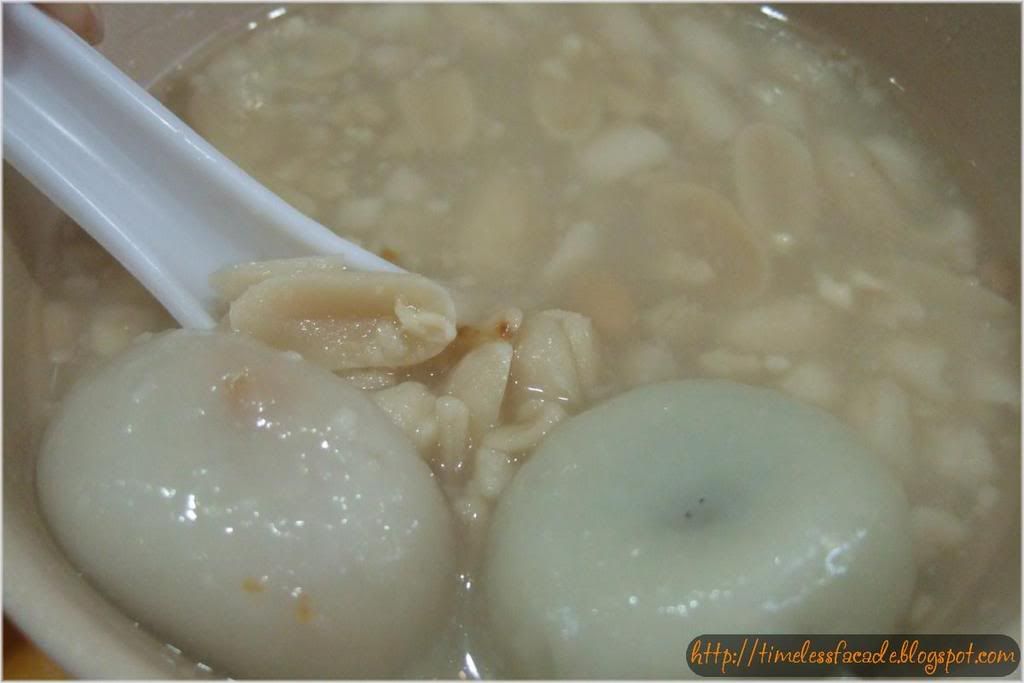 Ah Balling



Tang Yuan with Peanut filling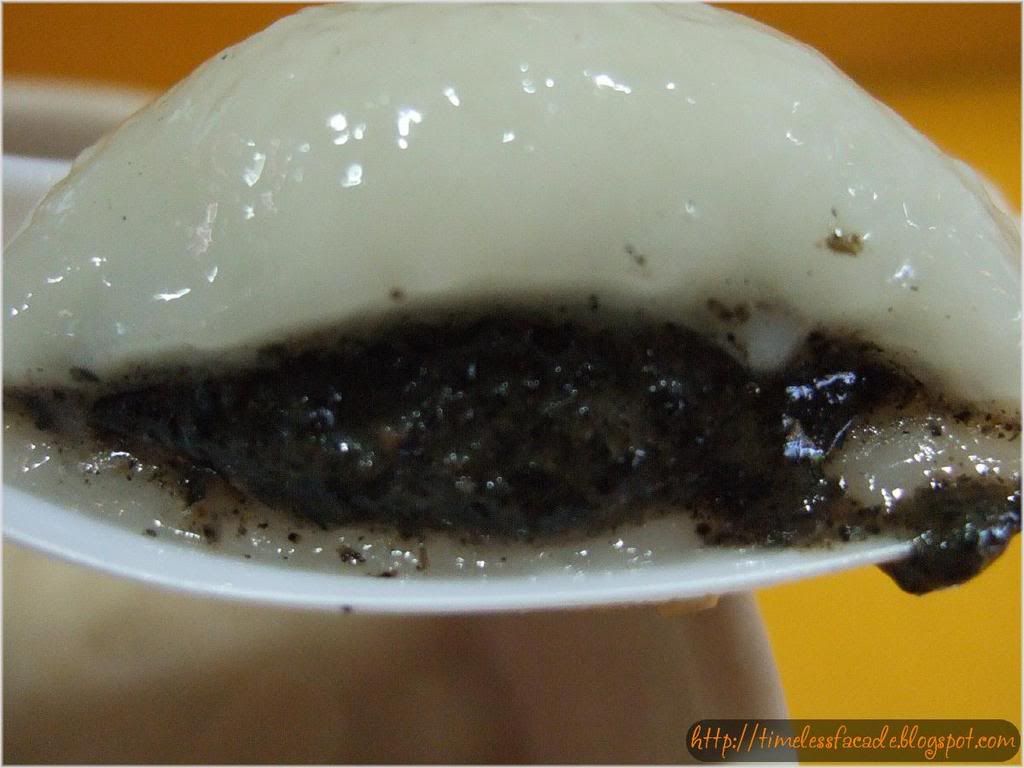 Tang Yuan with Sesame filling
What better way to wrap up a meal and combat the cold weather than a bowl of hot
Ah Balling
soup? $1.50 gets you a bowl of the peanut based dessert with 4 large
Tang Yuans
or
Glutinous Rice Balls
with your choice of either Peanut or Sesame filling. The
Tang Yuans
had a relatively thin yet elastic skin which was not too starchy. Bite into one and the sweet fillings ooze out to greet your teeth. They say goodness comes in small packages and I do not wonder why.
Rating
:7/10
Address: #02-113, Amoy Food Centre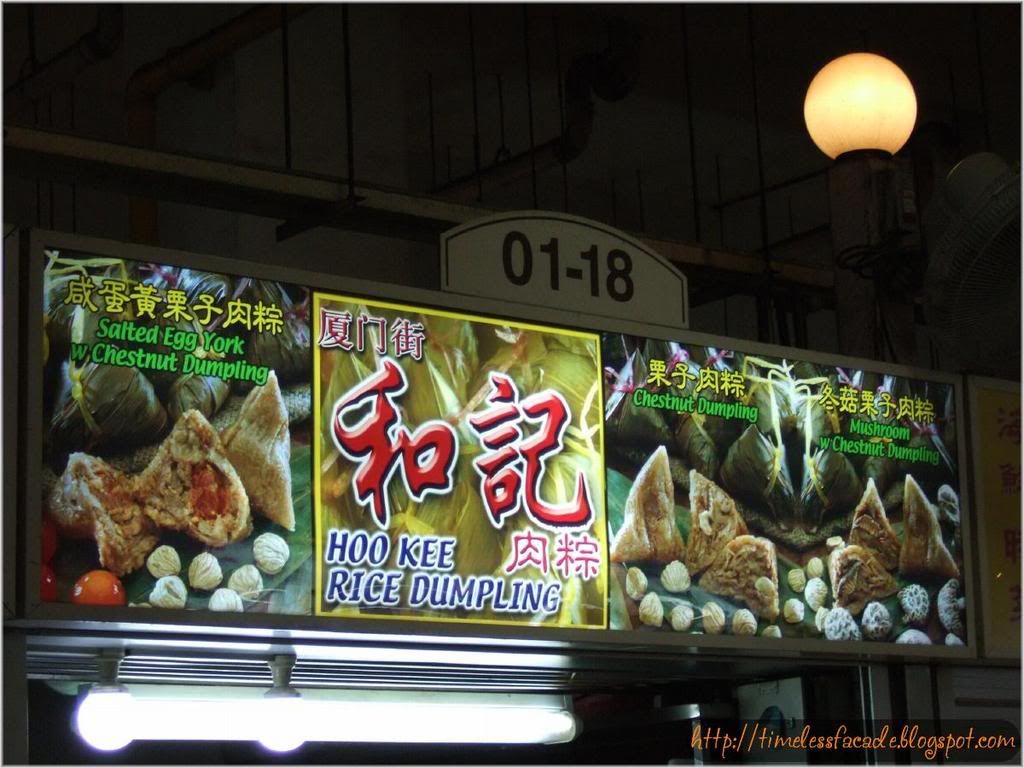 Ho Kee Rice Dumpling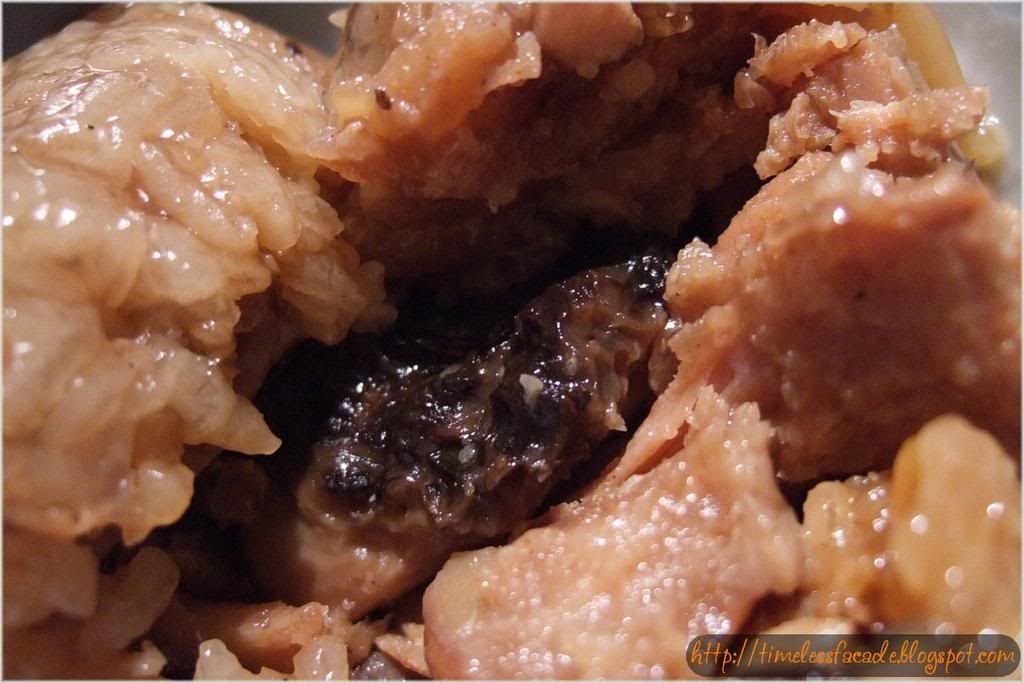 A peek into the Ba Zhang
Now you must be wondering how in the world can I eat so much for lunch. Well it was raining and I had nothing better to do. So there. I ordered 5
Chestnut with Mushroom Ba Zhang
(1 to eat, the rest to take home) and waited for about an hour for them to come out piping hot from the steamer. I wasn't the only one. There was a mini stampede to be the first in line when the owner started removing the cooked
Ba Zhangs
from the steamer. Ok I'm exaggerating, but I kid you not when I say that the rate at which the
Ba Zhangs
fly off the shelves is just mad. Wait, they don't even make it to the shelves. So what's so good about it? First of all, its not very oily, which appeals to your health conscious side. Second, it only uses lean meat, not fatty meat which is prevalent in other
Bak Zhangs
. Third, it is very fragrant and the mushrooms within are big and crunchy. Fourth, the chestnuts are sizable and gives the whole
Ba Zhang
a slightly sweet taste. Kindly note that the above only applies to the
Chestnut with Mushroom Ba Zhang
that I ordered. Here's the only gripe. The relatively steep price. $2.30 per
Ba Zhang
is plain expensive, as compared to the market price of $1.50. However it more than makes up with its quality. This is undisputedly one of the best
Ba Zhangs
I have ever tried. On a side note, you can call up to reserve the
Ba Zhangs
, but please call early.
Rating
:8/10
Address: #01-18, Amoy Food Centre
Contact: 62211155