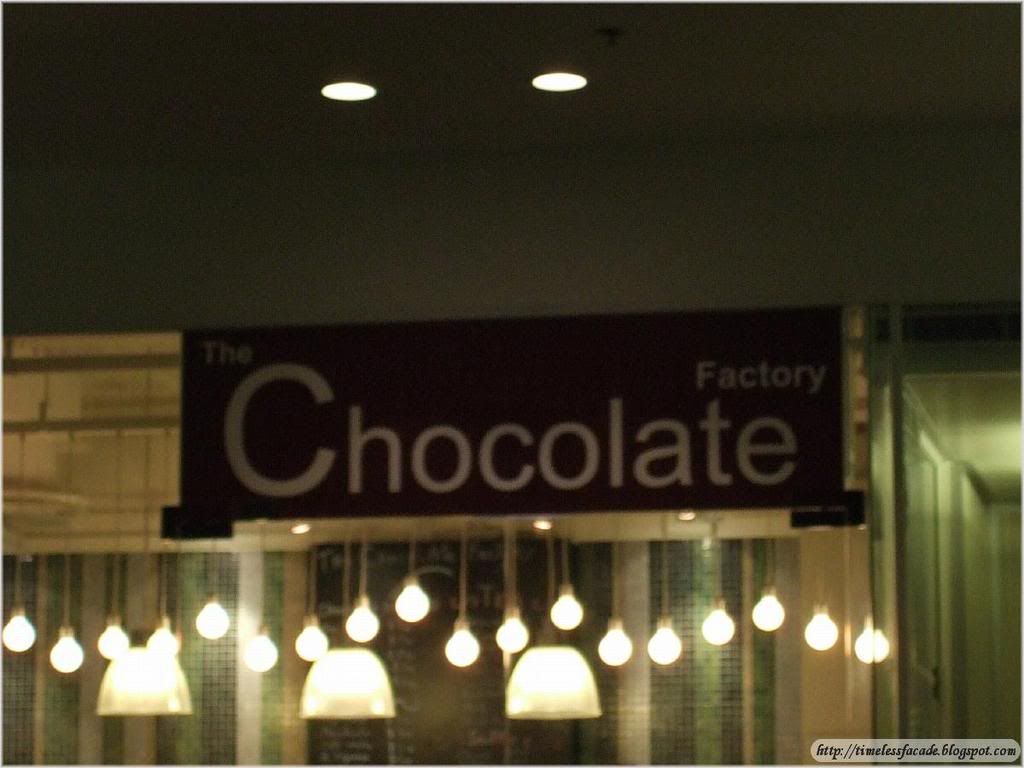 After dinner at
Maxwell Food Centre
, a short drive saw my gf and I at The Chocolate Factory, which is located at Robertson Quay. I had read so many rave reviews about it from magazines and newspapers, so it was high time I tried it out for myself. Brightly lighted and immaculately done up with floor to ceiling windows, the interior sits probably about 10 people, with a couple more seats outdoor for those who prefer Al fresco dining. Chocolates are sold in a small room partitioned by a glass door and I found the variety rather limited. Same goes for the variety of pastries available. However, the selection of tea is rather unique and I had the
Moroccan Mint Tea
to try together with a slice of their famous
Black Forest Cake
and the ever popular
Chocolate Tart.
I wasn't too impressed by the
Moroccan Mint Tea
as all I could taste was the strong mint taste. Peering into the teapot, I could only make out a few bits of tea leaves. So much for the tea. Well to give it credit, the tea was served in a nice and quaint teapot, but that's just about it.
My
Black Forest Cake
was greeted with oohs and ahhs from the neighbouring table as they had tried to order a slice earlier on, but it was sold out. Lucky me. First bite, I was cringing from the copious amount of whipped cream present in the cake. Essentially 2 of the 5 layers were whipped cream. Now that's a lot of whipped cream! The layers of cake were moist and tasty with the berries a little sour and accompanied by smooth milk chocolate. It would have been better if not for the obscene amount of whipped cream (too much whipped cream is bad for your health as well). I had high hopes for this one as I really like
Black Forest Cakes
and have been eating them since I was a kid, but it just didn't deliver. Maybe I'm just being picky.
Surprisingly, the
Chocolate Tart
shone and surpassed all expectations. 3 different layers of chocolate atop a biscuit wafer and topped with an interesting looking piece of baked chocolate, with a serving of whipped cream. This was simply heavenly and trust me, I don't use such words often. I don't even know how to begin to describe it. All 3 layers were smooth and rich, with the base being crunchy and slightly nutty. Just imagine that! The thin slice of chocolate, according to the waitress, is created by pouring a thin layer of chocolate into a mould, freezing it and then baking it in the oven. The result is a delectable slice of chocolate with a slightly burnt taste. You just have to try this!
The desserts cost $25.30, which is slightly on the high side. The waitresses were friendly, but seemed a little confused at times. The chef and his wife (I presume) weren't exactly very friendly though and I witnessed an incident where the chef stood arms akimbo when some customers were undecided on their orders. That gesture alone says alot! I probably will be back just for the
Chocolate Tart
and nothing more.
ps: I read somewhere that photography isn't allowed, so I had to sneakily take some shots, hence the poor pictures.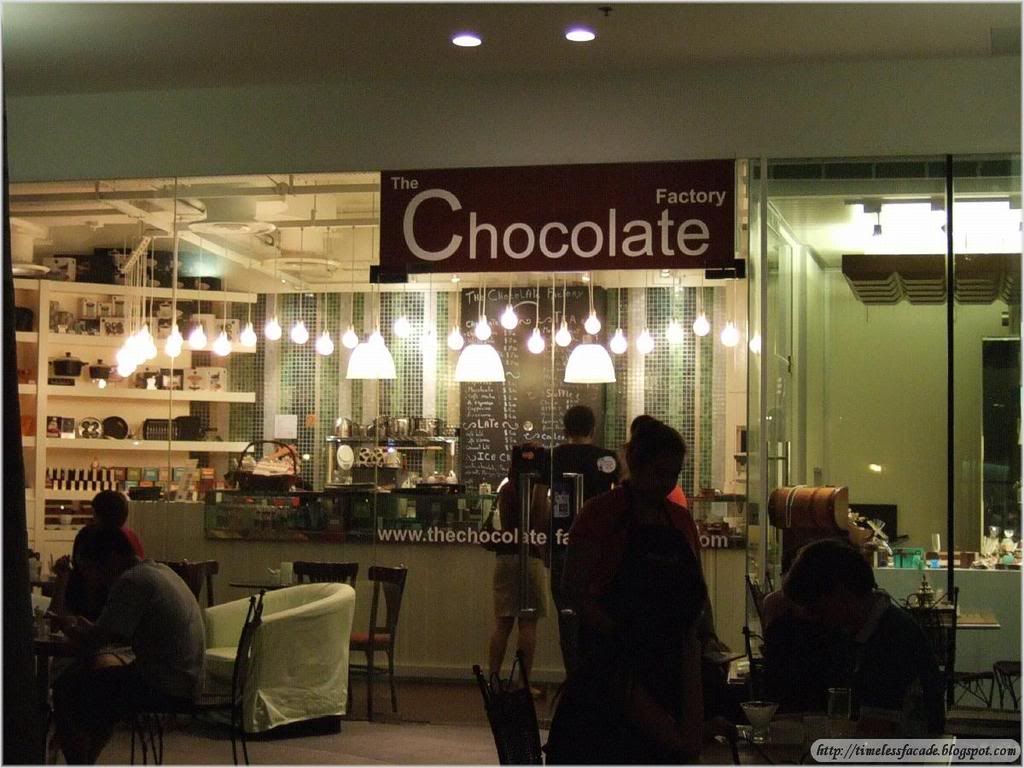 Facade



Black Forest Cake



Chocolate Tart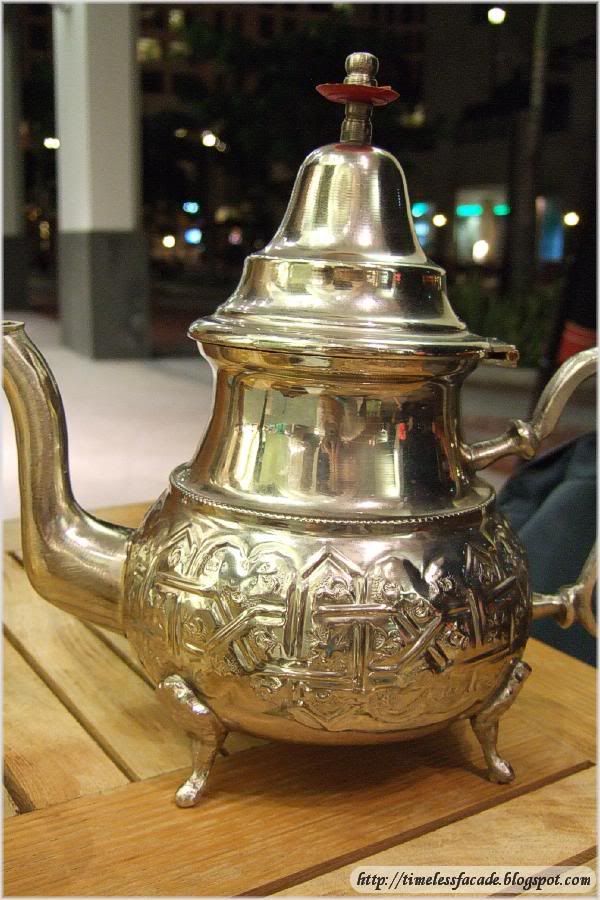 The teapot



The bill
Final Verdict:
Ambience:7/10 (Nice interior)
Service:6.5/10 (The chef had an attitude though)
Food:6/10 (8/10 for the Chocolate Tart)
Value for money:6/10
Overall:6.375/10
Address: #01-11, The Pier on Roberston Quay. 80 Mohamed Sultan Road
Contact: 63000691
Comments: Credit Card payment for orders above $20/- only.