My parents and I had breakfast at Chong Boon Market today. Have been there a couple of times, but never really bothered to do a review on it. But since I had my camera with me today, why not?


The stall



Wanton Mee



The noodles
I was in the queue for about 20mins just to buy a plate of their
Wanton Mee
to try. Rather disappointed by it actually. The dish was way too oily, which made me nauseous after consuming too much of it (note that they sprinkle pork lard on top). The
Char Siew
was too thinly sliced, but tasted average. The Wanton's skin was too thick with too little filling within, which made me feel like I was chewing on flour. The only good thing was the noodles, which was springy.
Rating
:6.25/10


The stall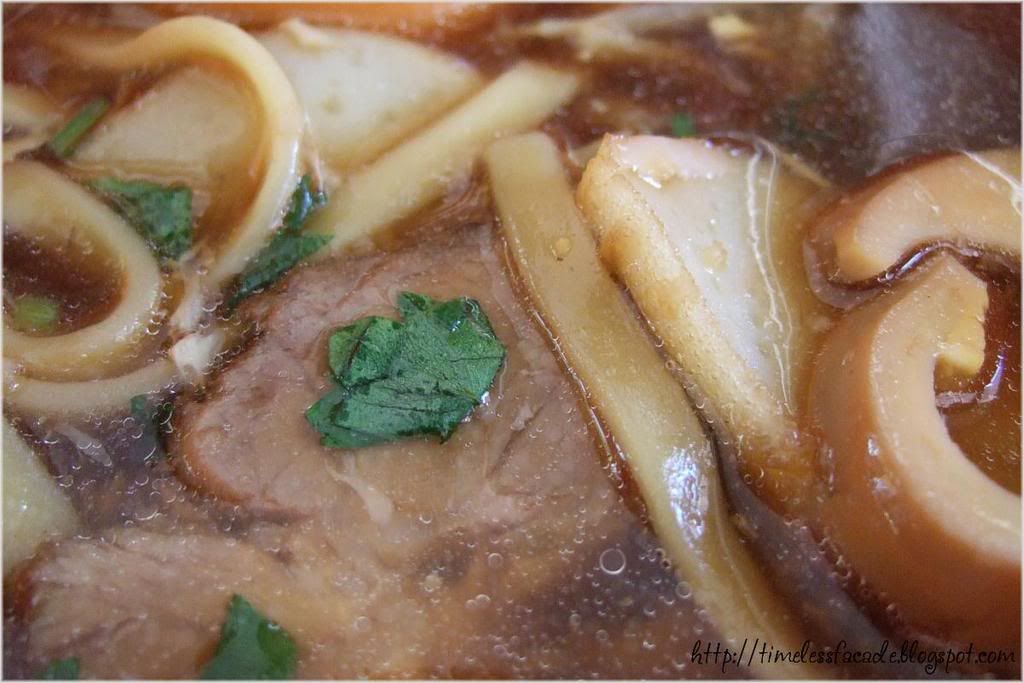 Lor Mee
My mum waited in line for about 15mins at this stall for a bowl of
Lor Mee
. In all honesty, the
Lor Mee
was rather average, but $2 for a huge bowl with tons of ingredients is very worth the money. I still prefer the
Lor Mee
at
Amoy Food Centre
.
Rating
:6.75/10
Address: Blk 453A Ang Mo Kio Ave 10