According to the television program, Makan Places Lost and Found, the famous Hong Kee Beef Noodles, which used to be at the old Cuppage Centre, has relocated to the ground floor of Amoy Food Centre. I love beef noodles and I make it a point to eat this dish whenever possible. And so there I was, literally running towards Amoy Food Centre during my lunch hour, to try and beat the lunch crowd.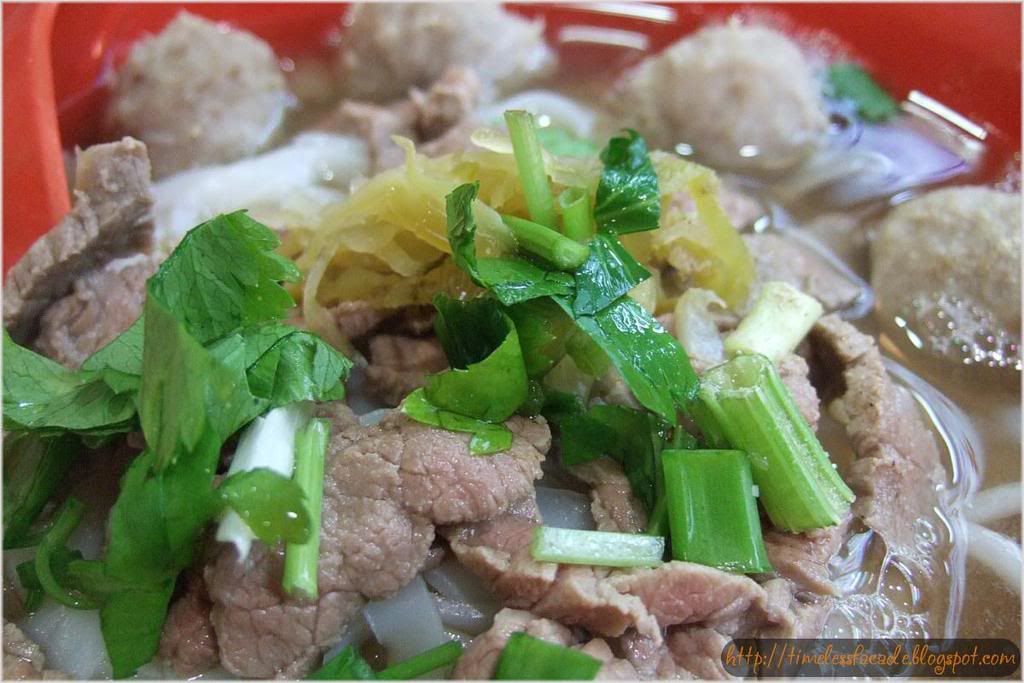 I opted for the $4 version of beef slices and beef balls. Imagine my disappointment when I saw the miserable amount of beef slices that came with it. 4 beef balls were given, but they were your average sized beef balls that you could buy from the supermarket. Taste wise, the beef balls tasted like the supermarket ones except that they were very much tastier. Texture wise was slightly rougher and more chewy. The beef slices were a little chewy as well, but lacked the strong beef taste that I like. The soup was noticeably bland, just like the beef slices. Maybe its just the Hainanese way of cooking, I'm not sure. If you like bland stuff, then maybe this is the one for you. As for me, I'll stick to the cheaper and better (in my opinion)
Teochew Beef Kway Teow
located on the same level.
Rating
:6.5/10
Address: Amoy Food Centre, #01-42