This marks the second trip to this dessert parlor just outside my house. (You can read up on my first visit
here
)My friends had a craving for some late night desserts and this was one of the limited options available which closed late. It so happens that Tuesdays are 50% off Crepes night so it was pretty much a no brainer for us to all have crepes, albeit of different combinations. I had the combination of brownie cubes for fillings, peanuts for toppings, chocolate syrup for sauce and creamy strawberry for ice cream.


My crepe
You are free to be creative and come up with your own combination from a list of available ingredients. I personally enjoyed my concoction with the crepe being thin and the ice cream rich and smooth with a creamy strawberry taste. You can't really go wrong with such a dessert. If you are unsure, you can always ask your server for recommendations.
Rating
:7.5/10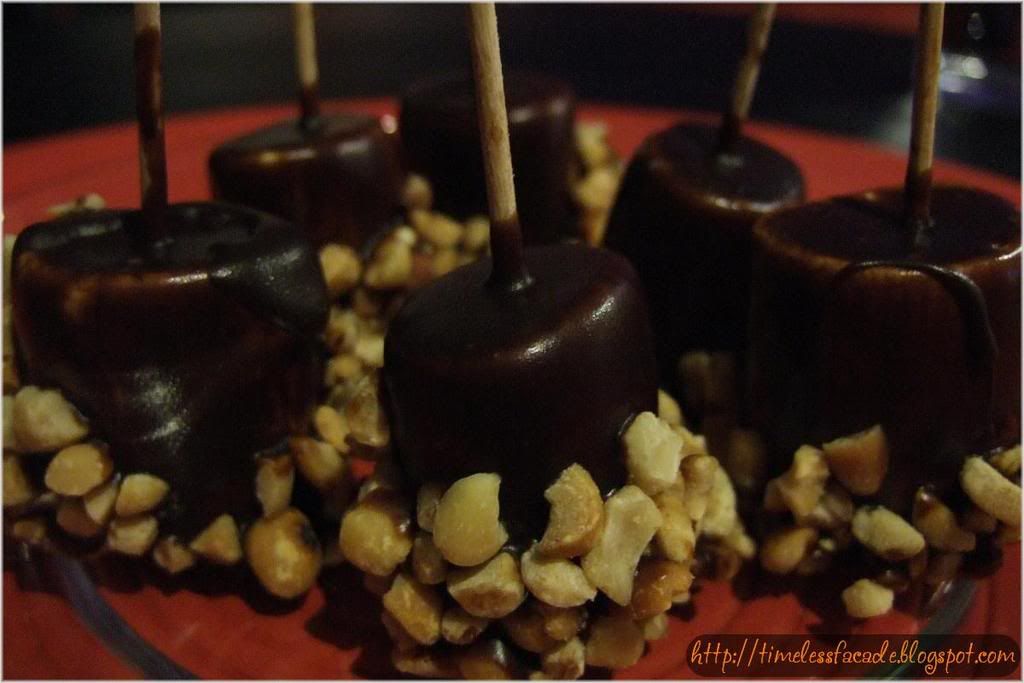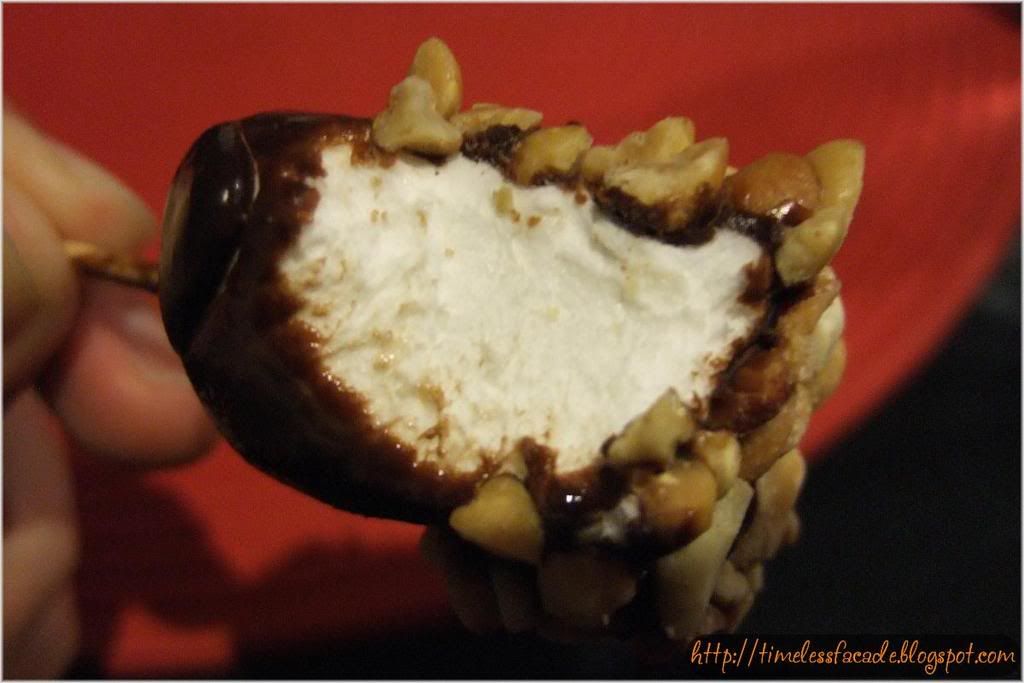 We had a go at the Marshmallows dipped in Chocolate and Sprinkled with nuts. I personally found the combination a little weird as the marshmallow was a tad too soft for the hardened chocolate exterior. Didn't really like it.
Rating
:6/10