My visiting friends and I braved the torrential rains to have dinner at the highest restaurant in the Jurong/Tuas area - the Jurong Hill Top Restaurant. Since I've done a
review on this joint
before, I shall not dwell any further into details. Here's a few random shots. No pictures of what we ordered though cause I was busy eating and it isn't nice to break a conversation just to take photos. But just for the record, we had their special beef, pork loins, king prawns, tofu and kailan.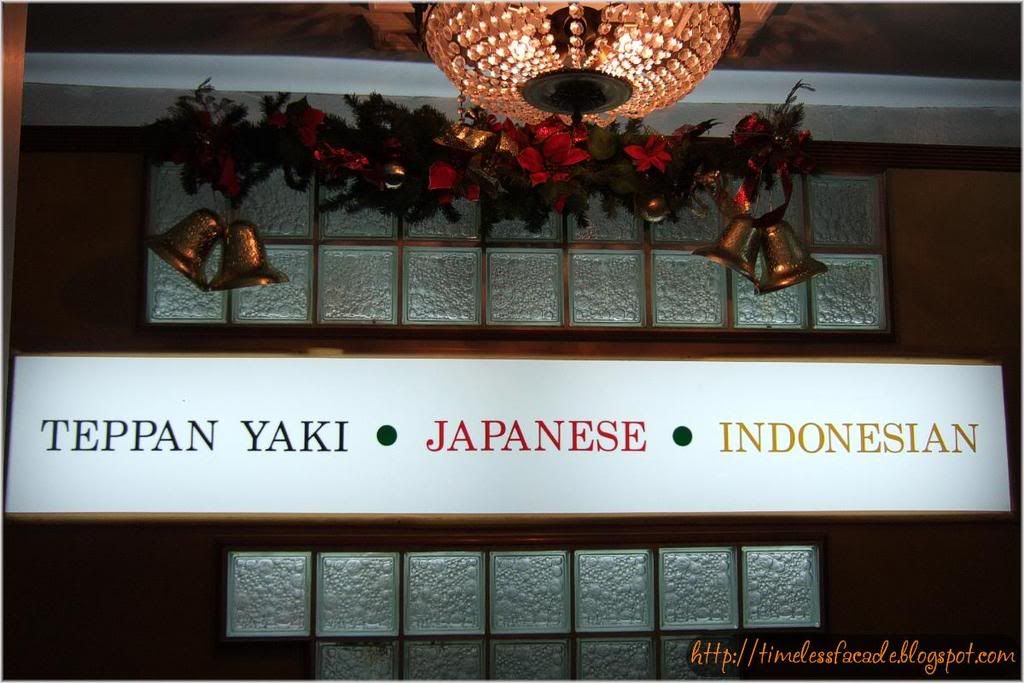 The place



Our chef for the evening



Experienced hands deshelling the prawns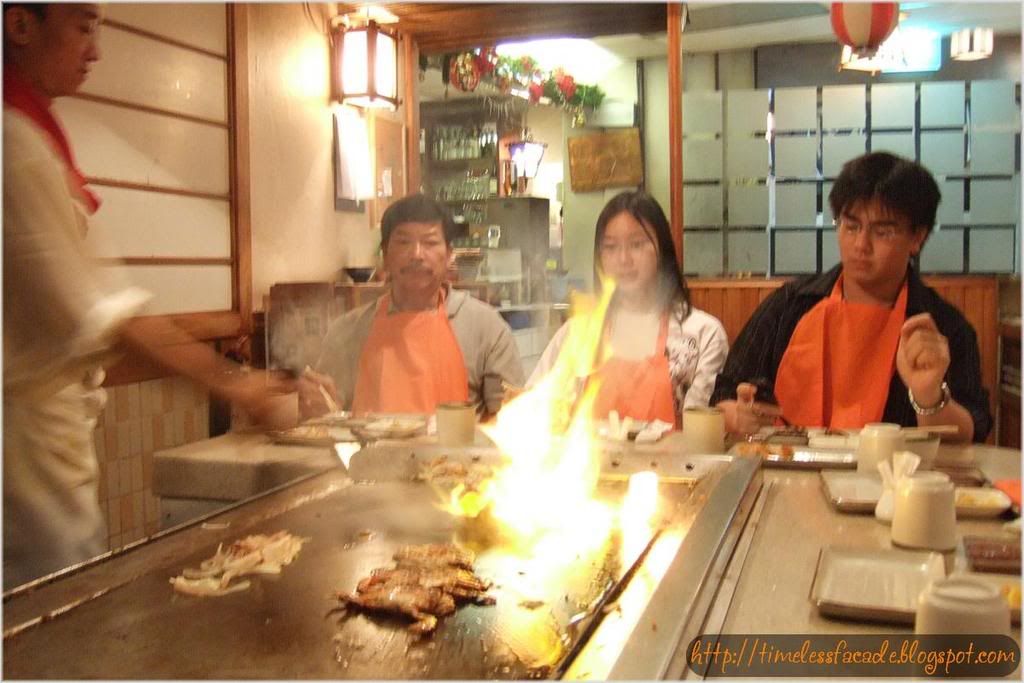 Flaming!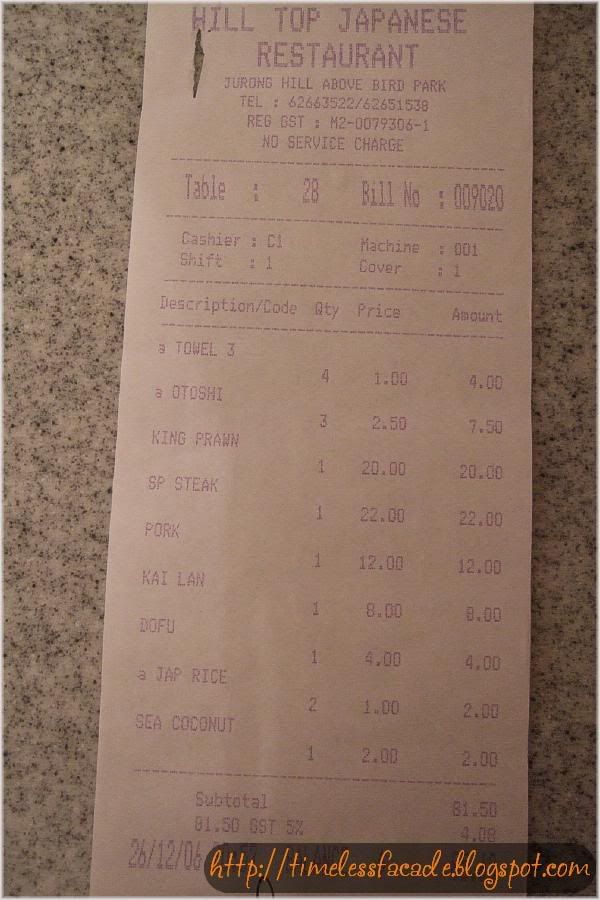 The bill
To sum it all up, my friends and I were rather satisfied with the food, pricing and overall experience. Unlike the first time I was there, this time round, the food was much better, probably due to the fact that we ordered some of the recommended stuff.
Final Verdict:
Ambience:6/10
Service:7/10
Food:7/10
Value for money:7/10
Overall:6.75/10
Comments: Please refer to
this entry
for my first review on this restaurant.