My gf and I decided to have an early dinner so we headed down to Maxwell Food Centre as she had a craving for Orh Pia (Oyster Cake). The place was rather deserted when we got there at about 1745hrs on a Saturday evening, which was a good thing as we didn't have to jostle with people or queue up at our favourite food stalls.


Maxwell Fuzhou Oyster Cake



Orh Pia
We opted for the $2 version of the
Orh Pia
and it was decently done with shrimps and oysters. It didn't seem to nauseating after a few mouthfuls of it, which is a good thing. But it did seem a little too overfried and I definitely have eaten better ones before, namely from an old lady at a Pasar Malam some years back. But still quite a decent eat as
Orh Pias
are really rare nowadays.
Rating
:6.5/10


Hum Jin Pang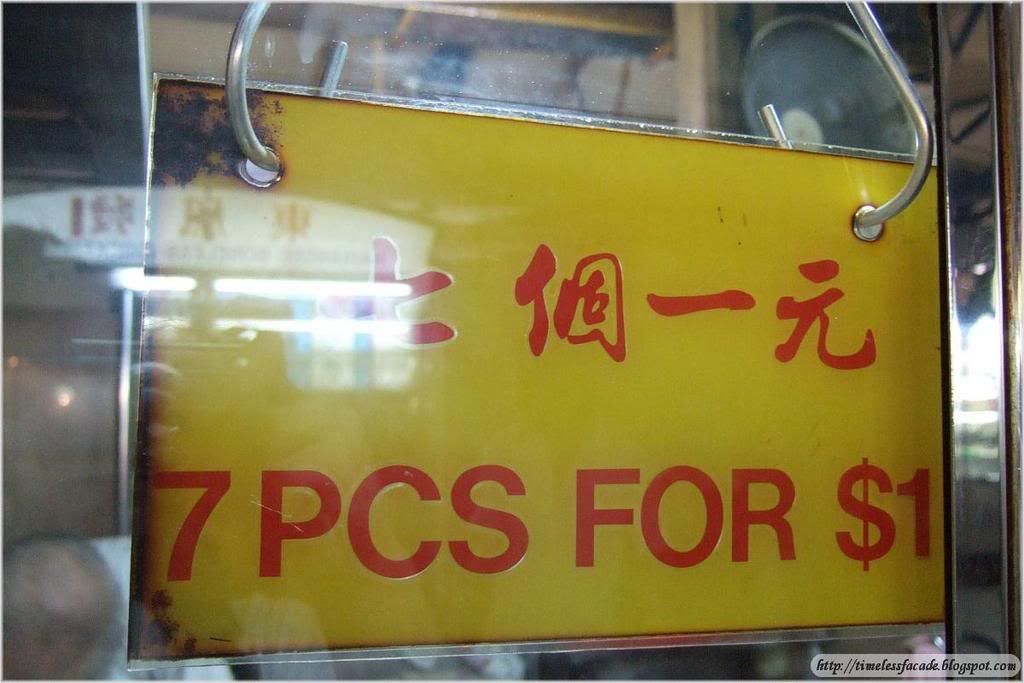 Pricing



The old man and his daughter



In the process of frying the Hum Chin Peng



Hum Chin Peng with Icing sugar
My parents have been buying
Hum Chin Pengs
from this stall ever since I was a kid (Think 20 years ago). The old man used to be the one doing up the dough and the daughter would fry the
Hum Chin Peng
. It used to go for 5 cents for 2 pieces, but now times have changed and you have to do your own frying, which can be quite fun and the
Hum Chin Pengs
go for a dollar for 7 pieces now. Don't worry if you are an idiot at cooking because the lady will ensure that your
Hum Chin Pengs
turn out just right. After frying, there is the option of coating it in icing sugar. I had a dollar worth of the sweet version (there's the salty version as well) and I must say that the
Hum Chin Pengs
tasted really good, especially with the icing sugar. Each piece is quite small, so it is quite light and can be taken as a snack. One downside is the oil which is used to fry the
Hum Chin Pengs
. Last I looked, it was black, owing to the charred pieces of dough. May I add that this is extremely bad for health, but once a while is fine right? ;)
Rating
:7/10


Tian Tian Chicken Rice



Chicken Rice
Tian Tian Chicken Rice has got to be one of the better chicken rice stalls in Singapore. The chilli is just great, although a tad spicy for me(I wish I knew the recipe for it). The chicken itself is rather normal, but the rice is fragrant and tasty without being too oily. $3 gets you a huge plate of rice with about 10 sizeable slices of chicken. Talk about cheap and good!
Rating
:7.5/10


Ho Kee Porridge



Deep fried Tofu



Century Egg Porridge
The
Century Egg Porridge
had generous servings of century egg and meat slices. The porridge was very thick, starchy and not to mention, flavourful. However, too starchy equates nauseating effect and you get stuffed up pretty fast. Quite good, but failed to impress and I've had better ones before. We also ordered the
Deep Fried Tofu
from this stall and I must admit it was quite good. Egg tofu is deep fried until the exterior becomes crispy while the interior remains soft and silky. This tofu is reminiscent of Nonya cooking and definitely on par with
Pow Sing's
offering.
Rating
:7/10 for the Congee & 7.5/10 for the Deep Fried Tofu