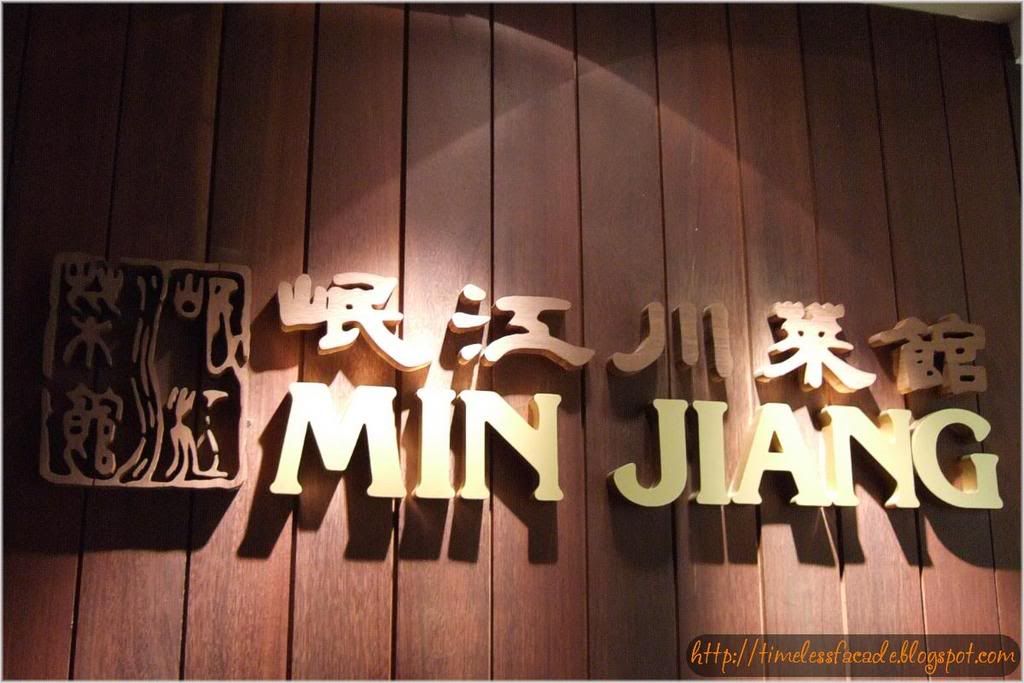 Playing host to my long time friends from overseas who came visiting, I was keen to relive those nostalgic days of some 7 years ago when we used to sit around and yum cha every weekend. However, the options were rather limited for an 8am dim sum gathering. There was only Min Jiang @ Goodwood Park Hotel or
Redstar
. I decided on the former as the latter didn't really impress on a recent visit and it helped that the former offered a dim sum buffet for only $18.80+++/pax, which seemed reasonable.
Min Jiang is the flagship Chinese restaurant of Goodwood Park Hotel and has expanded recently to Rochester Park with the outstanding
Min Jiang @ One North
. Wood dominates the sombre interior with parquet flooring and a classy fixture of low hanging drapes of cloth. For those lazy Sunday brunches, the al fresco dining area offers a relaxing retreat by the pool in a colonial style environment.
Food wise, the variety of dim sum was rather limited. I counted about 20+ different dishes only and that included variants of the same thing like
Otah Dumpling
,
Mushroom Dumpling
,
Crab Meat Dumpling
etc. Pretty pathetic if you ask me. Quality of food was at best slightly above average. Nothing stood out and nothing was particularly bad. The only dish that delighted not only myself, but my friends as well, was the
Almond Jelly with Logans
. The almond taste was mild and complemented the syrup very well. However, when we went for second helpings of it, the standard had dropped considerably. So much for consistency.
All in all, a great yum cha session with excellent company, average food, slightly above average service and a slightly hefty price tag.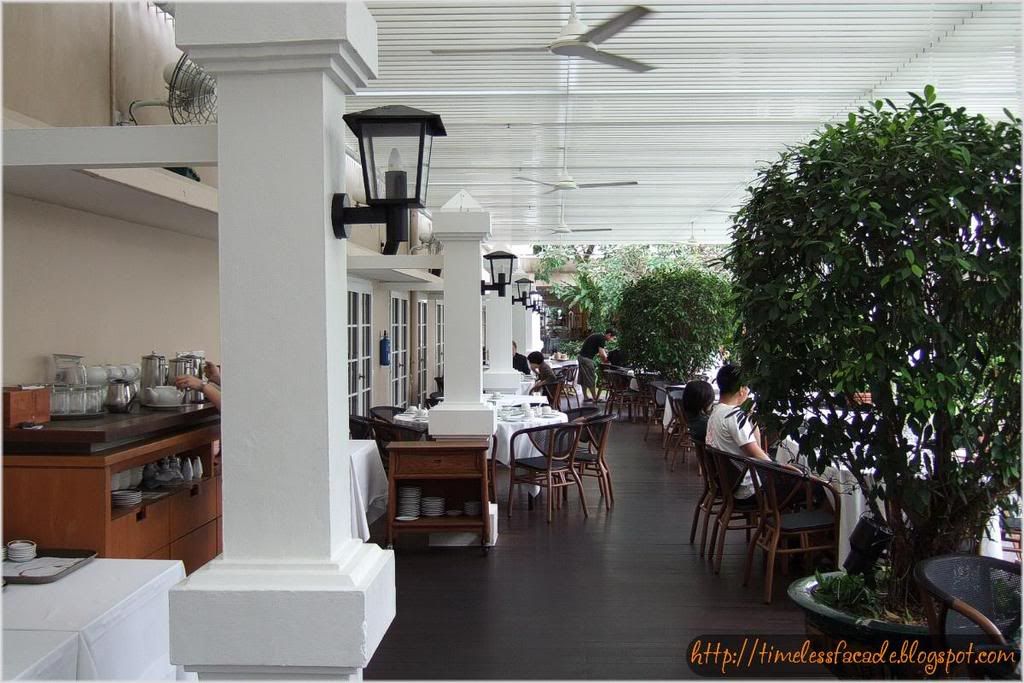 Pretty dining area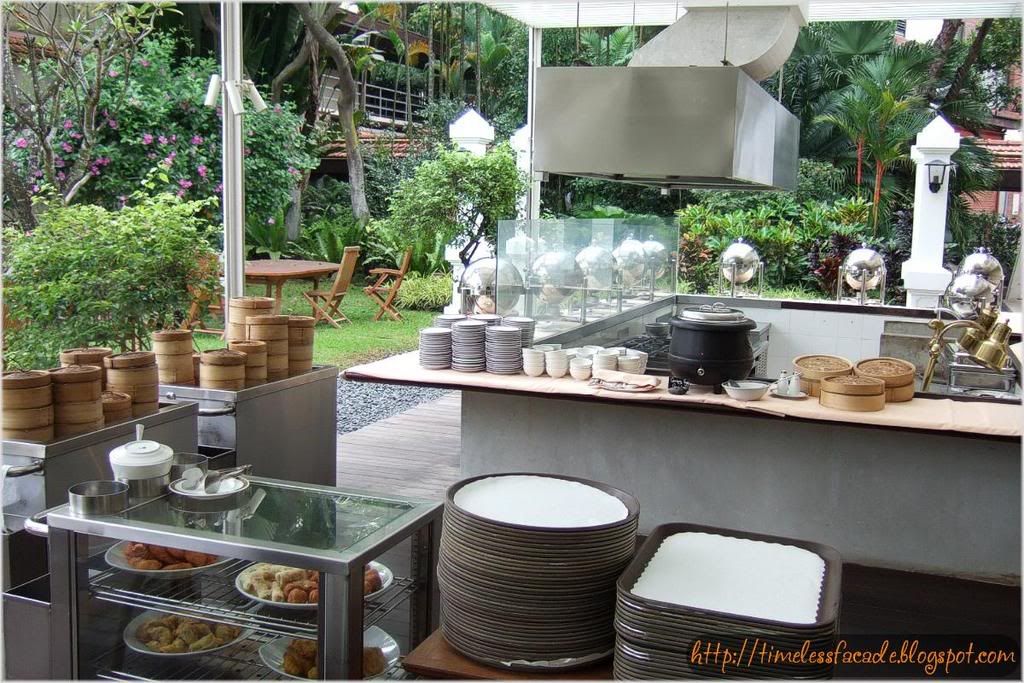 The buffet area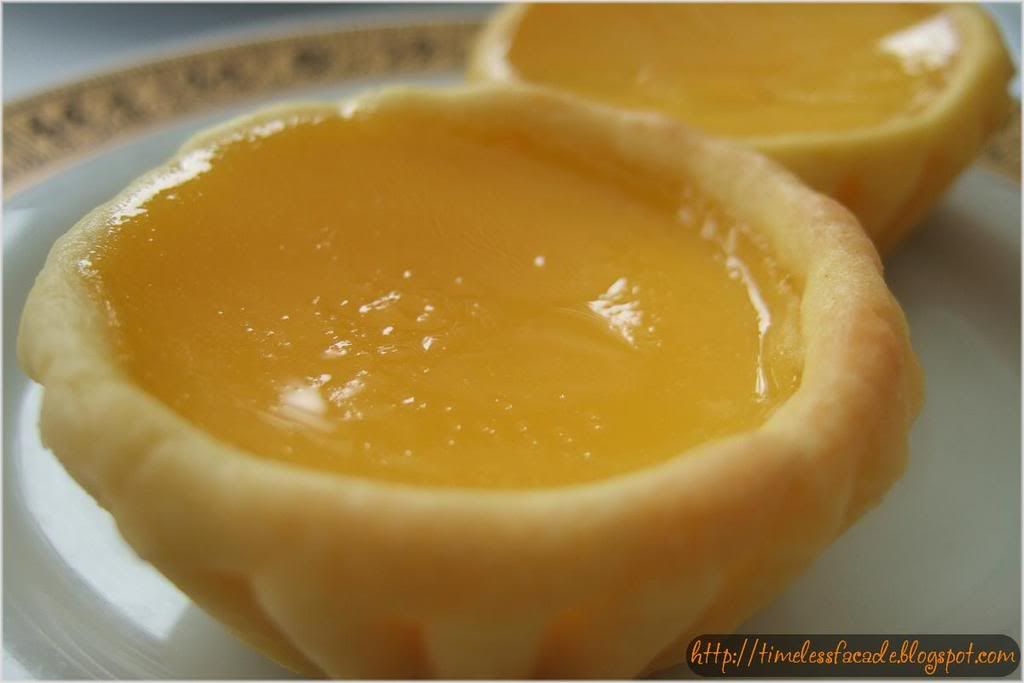 Egg tart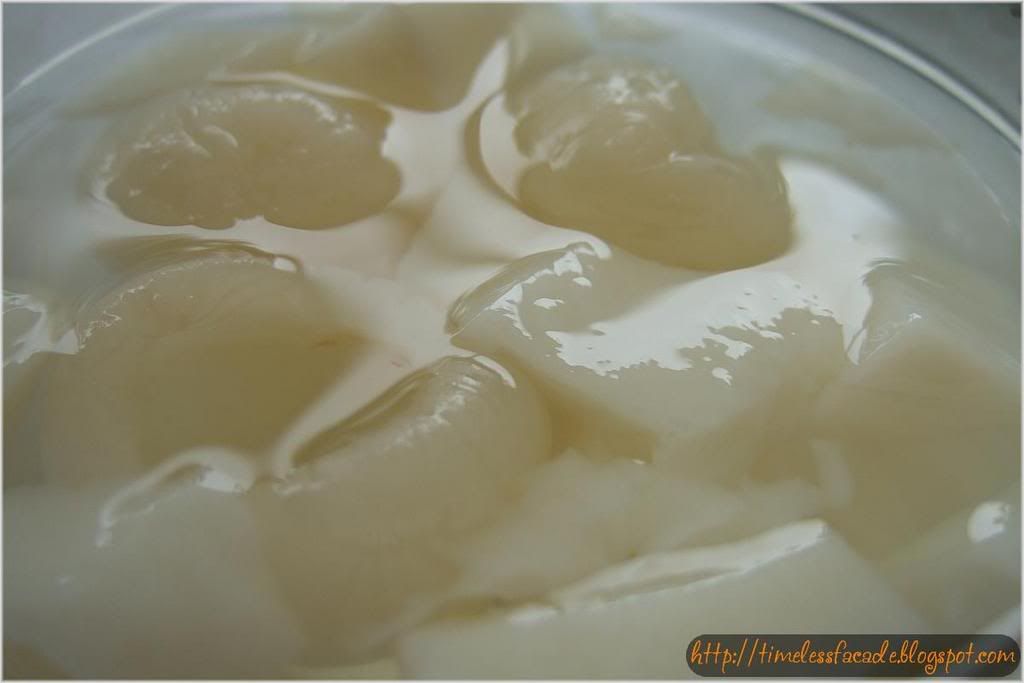 Almond jelly with longan




Overview part I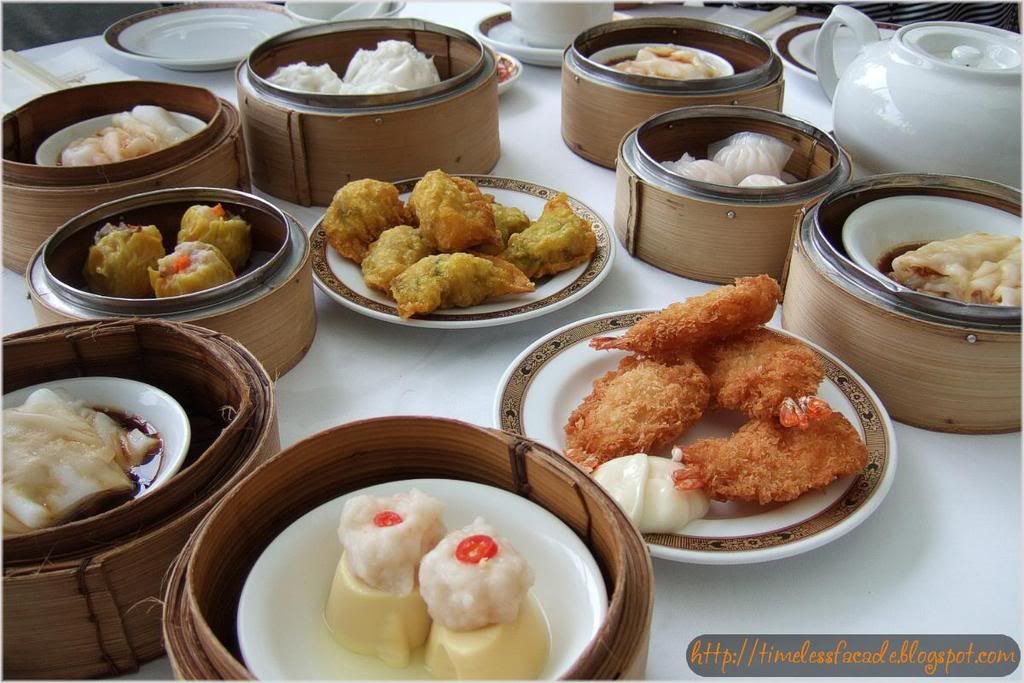 Overview part II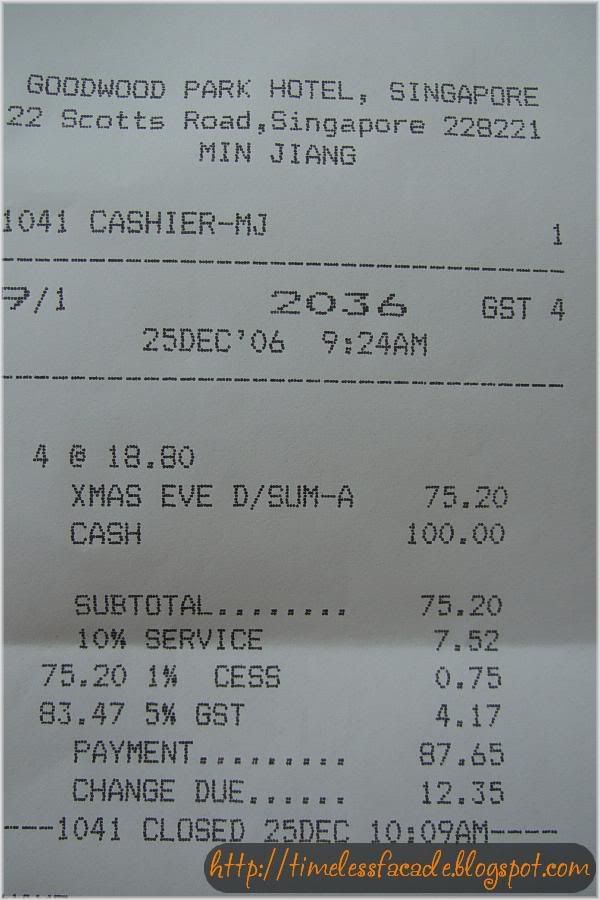 The bill
Final Verdict:
Ambience:7.5/10
Service:6.5/10
Food:6/10
Value for money:6.5/10
Overall:6.625/10
Address: Goodwood Park Hotel, 22 Scotts Road.
Contact: 6730 1704