What can you eat for dinner at Raffles place with only $10 in your wallet? The choices seem limited, not only because of the limited eateries that are open in the evenings, but also because the eateries that stay open don't come cheap. In comes Pret A Manger, which is actually a French word for ready to eat. Newly opened and located at the ground floor of Ogilvy Centre along Robinson Road, this new kid in the sandwich scene serves up pre packed sandwiches that are freshly made every morning and thrown into the chiller to help preserve the freshness. Leftovers are donated to charity. This place works essentially like a fast food restaurant. You pick the sandwiches you want and proceed to the counter to make payment. There's quite a cozy dining area, so you can choose to eat in or take away.
There was hardly anyone around when I got there at about 1815hrs, so I made myself comfortable and grabbed two sandwiches - the
Christmas Lunch
and the
Crayfish and Roquette
. I had initially wanted to try out their specialty,
the Coronation Chicken
, but decided against it as I didn't want both sandwiches to have chicken in them. Actually I didn't really have much choice either as quite a few sandwiches were sold out.
First impressions of the sandwiches. Both looked rather small for the price - $3.80 for the
Christmas Lunch
and $3.90 for the
Crayfish and Roquette
. Having said that, I was impressed by the generous fillings. This is so unlike the normal sandwiches you buy from your neighbourhood bakeries. I particularly liked the
Christmas Lunch
, which had Turkey, Stuffing, Spinach, Crispy Onion, Cranberry Sauce and thick Mayonnaise. The Crispy Onion added a nice wholesome flavour to the sandwich, but overall I found it a little too sweet, probably because of the Mayo. The
Crayfish and Roquette
, as the name suggests, had Crayfish, Roquette, Lemon Juice, Mayonnaise and Yoghurt. In all honesty, the taste of the Roquette overpowered just about everything else. I was hoping for a nice and juicy crayfish, but what I got was a chilled tasteless one. But it was nice to chew on it though. Both sandwiches used wholemeal bread (I think) instead of the usual white bread, which is a plus I guess.
Overall I had a good experience there, primarily because of the very friendly and sociable staff there. The sandwiches were above average, but falls flat in the value for money segment as you would need at least 2 sandwiches to feel decently satisfied (I think I need 4). Throw in a drink and probably a soup and you would have breached the $10 mark. They do sell bigger sandwiches at $7.50 each, but its just a 10"-12"(very rough estimate, so please correct me if I am wrong) baguette with fillings, no drink, nothing. Compare that to Subway, which only charges about $7 for a sandwich with a drink and cookie. Now if Subway would just work on their variety....


Interior



The chiller



The Christmas Lunch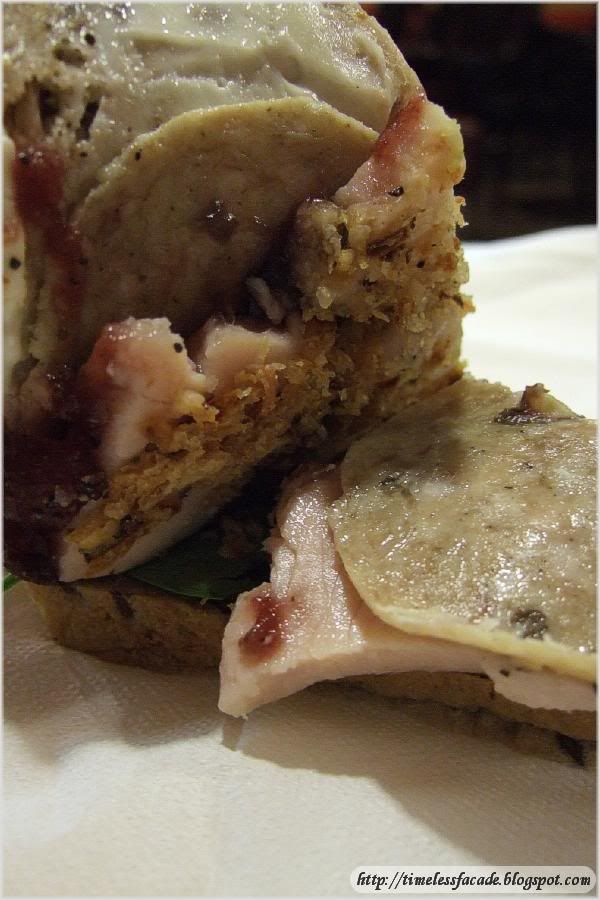 Christmas Lunch filling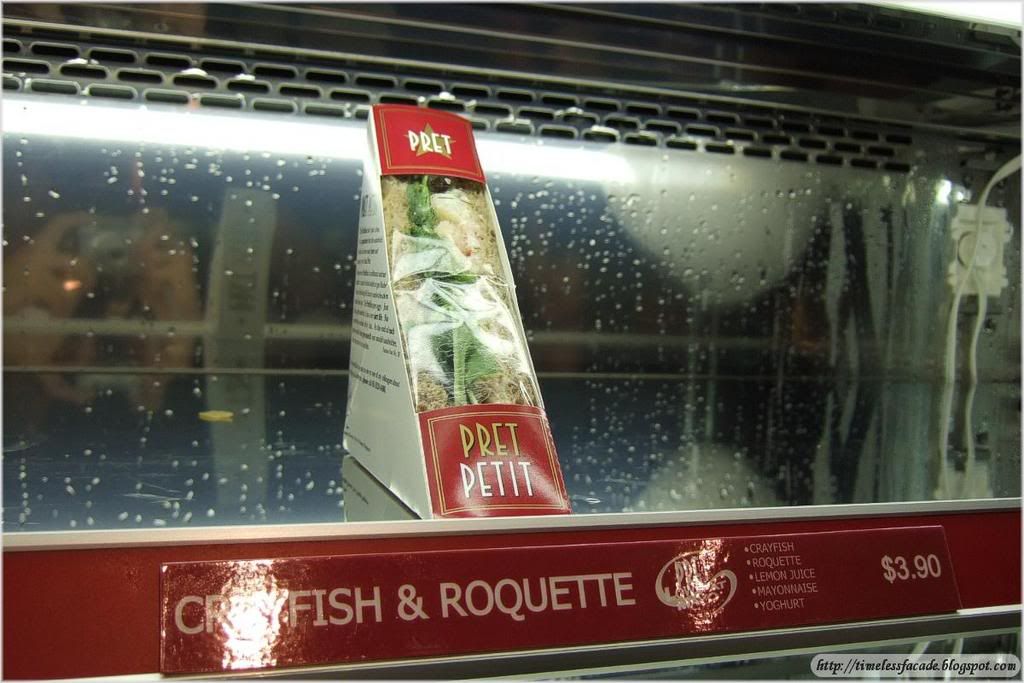 The Crayfish and Roquette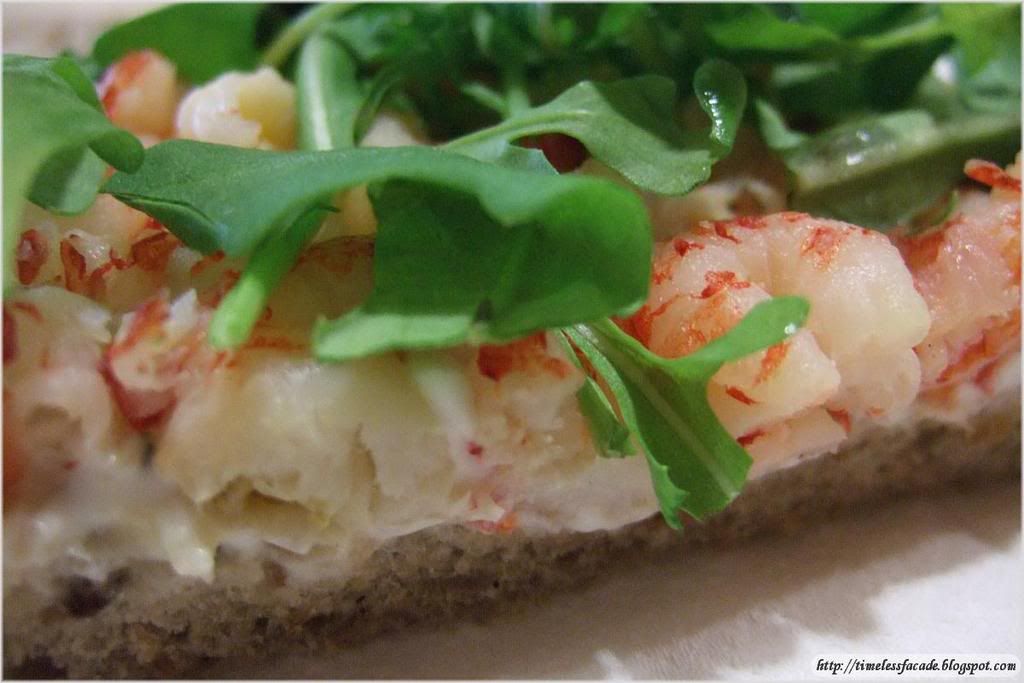 Crayfish and Roquette filling
Final Verdict:
Ambience:6.5/10 (They have nice sofas if you are interested)
Service:/10
Food:6.5/10
Value for money:6/10
Overall:6.33/10
Address: 01-02/06 The Ogilvy Centre
Contact: 63234165
Comments: Cash terms only
ps: Check out the fruit cake I had for lunch today ;)