In the vicinity of the notorious Desker Road lies a hidden gem - Pu Tien Restaurant. This modernly furnished restaurant is situated along Kitchener Road, just a short distance away from the famous
Jian Dao Jian Curry Rice
. Business was brisk when my gf and I got there at about 1930hrs and we had to wait outside for a table. Mind you, the restaurant seats at least 80 people, so you can imagine the crowd. I was rather impressed by the seemingly elaborate decor, which is quite rare in eateries like this. But it also made the restaurant stick out like a sore thumb in a neighbourhood where old dilapidated shophouses are predominant. A quick flip through the menu saw us ordering the set menu for 2 pax, which included
Bamboo Herbal Prawns
,
Stir Fried Kailan with Beancurd Skin
,
Deep Fried Chicken with Garlic
,
Bee Hoon
, and dessert. We also added on a dish of the highly recommended Braised
Homemade Tofu
.
Our first dish was the
Bamboo Herbal Prawn
. Served in a bamboo pith, the prawns were fresh and juicy, whilst the soup was light yet tasty due to the addition of wolfberries, ginger and leek. I'm not sure if the bamboo was supposed to enhance the taste of the soup, but if it was, I honestly couldn't make out the bamboo taste. Its probably just a novelty, but hey, the soup is quite good.
Next up was the
Stir Fried Kailan with Beancurd skin
, which I found rather normal. The beancurd skin was a little chewy and tasted a little starchy, which I like. But other than that, a pretty average dish. The
Braised Homemade Tofu
was soft and flavourful. Every bite made you crave for more. Even my gf, who usually doesn't eat much tofu, had more than a few pieces of it. I attribute this in part to the gravy as well, which was rich in taste and not too coagulated.
I'm a sucker for Deep Fried Chicken (I'm sure alot of us are) and the
Deep Fried Chicken with Garlic
was nicely done. The chicken skin was crispy and the meat was tender. The deep fried garlic imbued the chicken with a lovely fragrance and complemented the meat very well. The Bee Hoon followed and I wasn't exactly impressed by it. The bee hoon was very fine, but I personally found it a tad too dry and it didn't have much taste. There were a lot of ingredients though, which we promptly cleared and left the bee hoon standing.
Dessert was
White Fungus with Gingko Nut
, a rather lacklustre substitute to the one I had at
Dessert Boutique of Delectable Blessings's
version.
Dinner for 2 stood at $41.60/- which is very worth it for the large potions (our meal could have easily fed 3 hungry people) and the quality of food. At the end of it, both of us were too stuffed up to even walk properly and we had to even let some food go to waste. The service staff are friendly and no service charge is levied, which is a plus. If you are looking for a place to have homely and down to earth food at equally down to earth prices, Pu Tien is a place you definitely won't want to miss. Remember to try out their recommendations.
Happy Pu Tiening!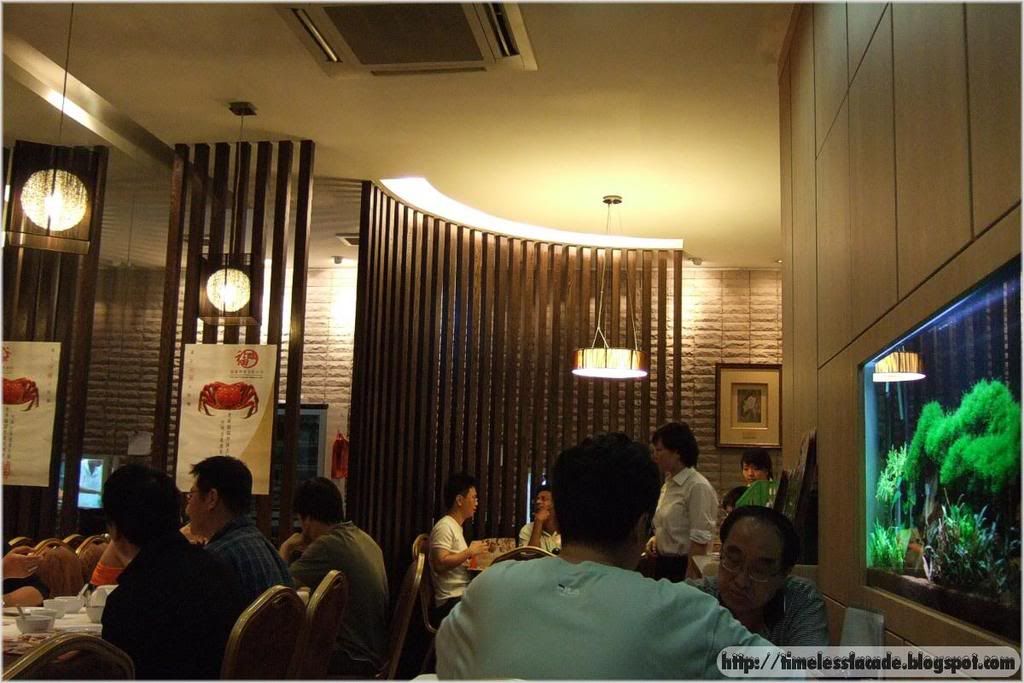 Interior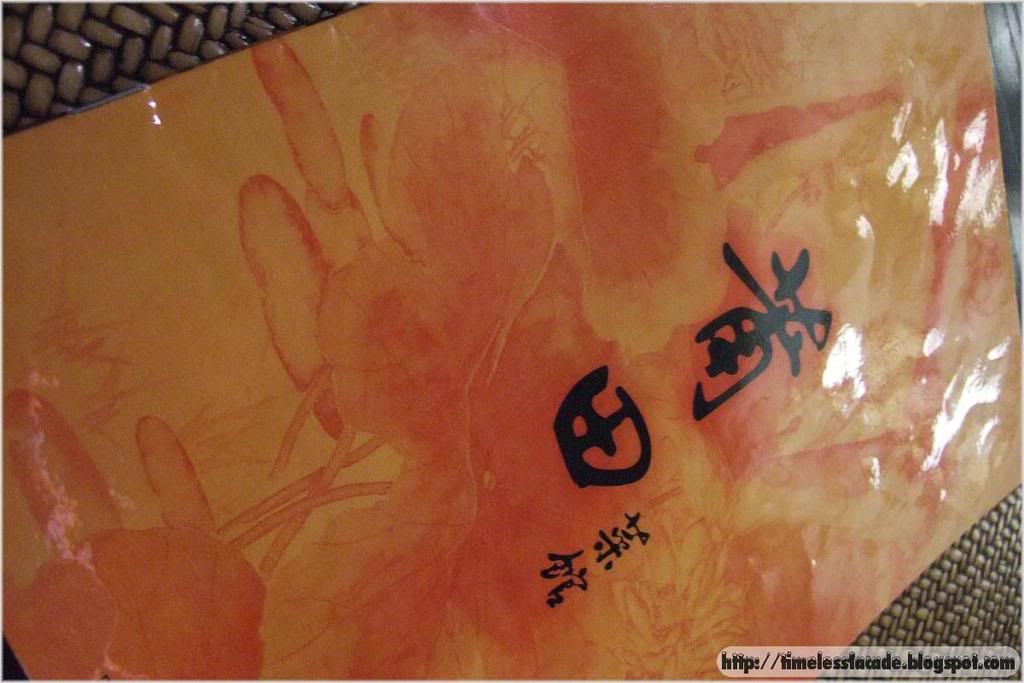 Menu



Bamboo Pith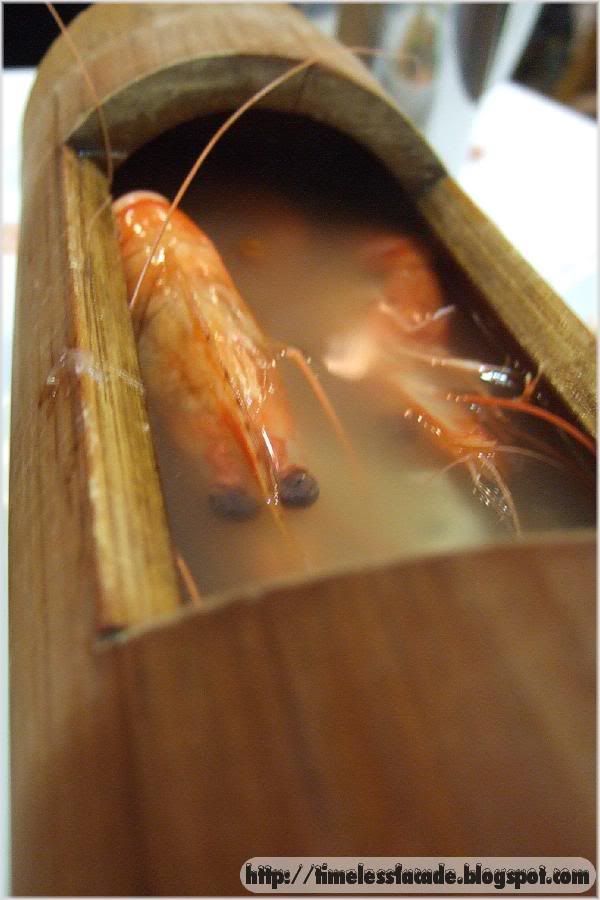 Peek a boo! - Bamboo Herbal Prawns



The stuff that gives life to the soup



Braised homemade Tofu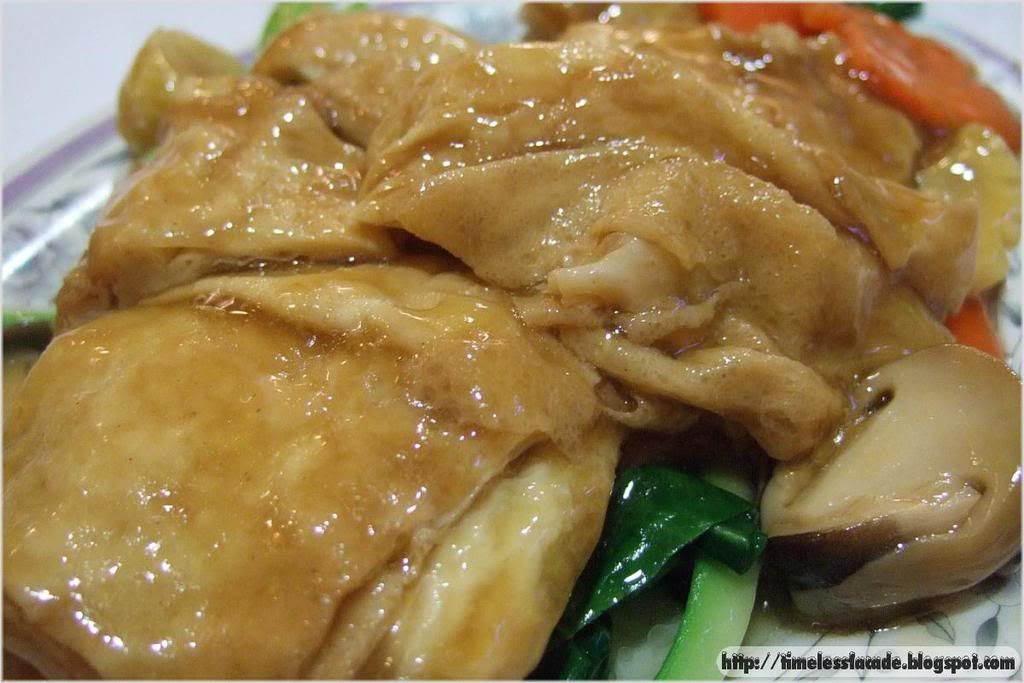 Stir Fried Kailan with Beancurd Skin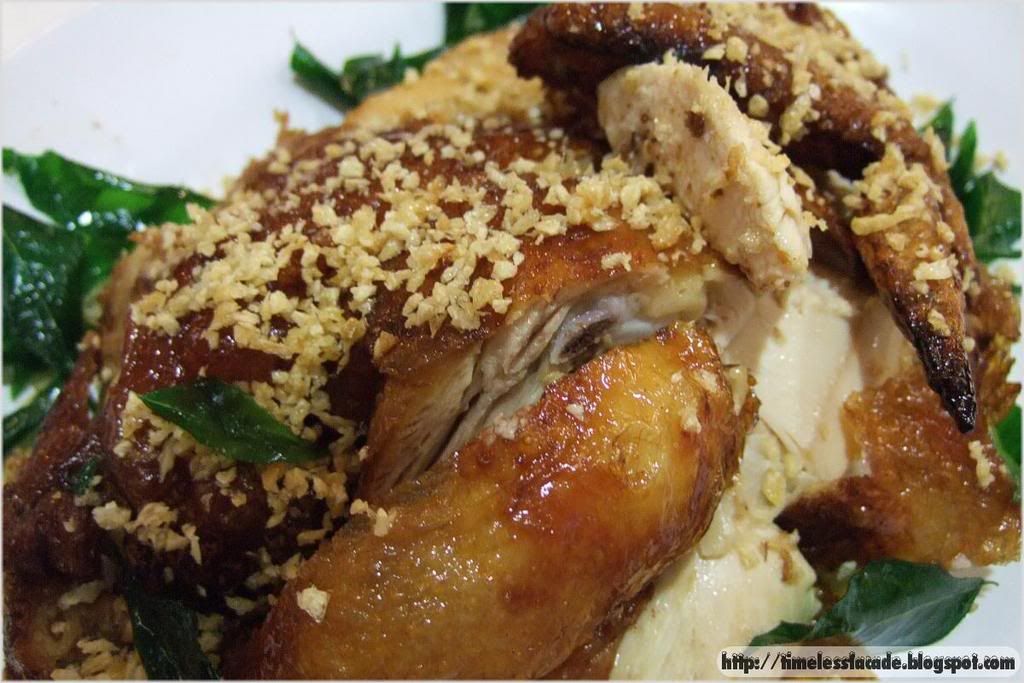 Deep Fried Chicken with Garlic



Fried Bee Hoon



Notice how fine the Bee Hoon is?



White Fungus with Gingko nuts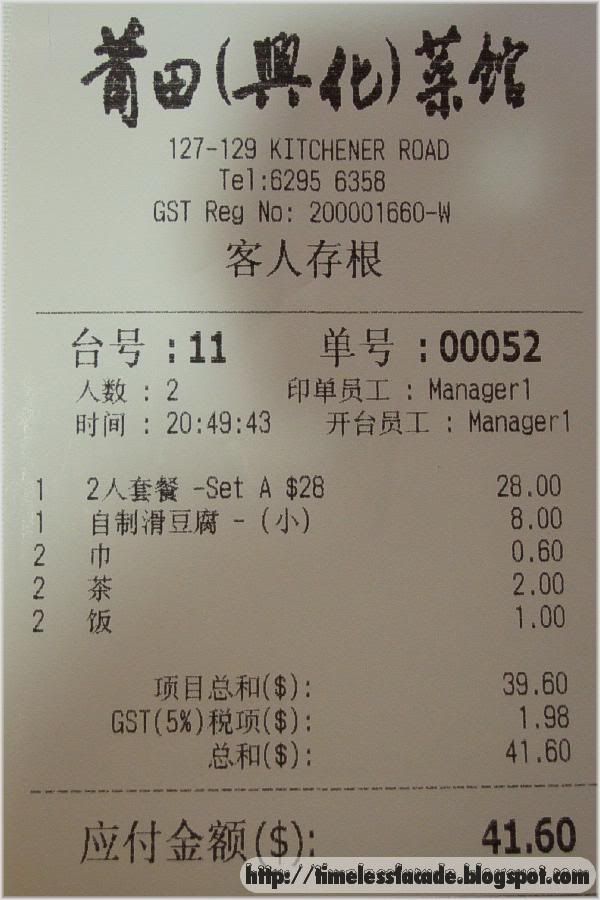 The bill
Final Verdict:
Ambience:7/10
Service:7/10
Food:7.5/10
Value for money:7.5/10
Overall:7.25/10
Address: 127-129 Kitchener Road
Contact: 62956358
Comments: Opens from 12pm-3pm and 6pm-11pm. Valet parking is available at the front of the restaurant for a small tip.