Standing at about 173 metres about Orchard Road, Top of the 'M' Revolving Restaurant is one of two revolving restaurants in Singapore and it also happens to be the highest. Mention Top of the 'M' and most people will have heard of it. That goes to show how strong the brand is. But we are not here to talk about branding or top of mind recall. Its food we are concerned about. So I took half a day off work and got my gf to accompany me for lunch at this much talked about restaurant.
The express lift zooms you right up to the observation deck (38th floor) where you have to walk up a flight of steps to reach Top of the 'M', which is on the 39th floor. Floor to ceiling windows and classy black glass tables with high back chairs greet you and sweeping views of the areas surrounding Orchard Road are offered. Simply breathtaking. The restaurant, as it name suggests, rotates at a slow, almost unnoticeable pace and allows views all round. But I had a slight grouse about this. The rotating mechanism didn't seem very smooth. There were times when I could feel the restaurant jerking, albeit slightly. Still it got quite annoying after a while. After some deliberation, I had a 3 course set lunch which included a salad, main, dessert and coffee/tea while my gf had the 2 course set lunch which came with a soup and main.
The complimentary bread was served and I found the bread extremely crispy, which made it a little difficult to bite into at times because the bread crumbs would just start dropping all over. Coupled with the smooth and light butter, it makes for a great snack.
My salad was the
La Caesar Salade au Magret de Canard Fume et Brioche Grillee
- Caesar Salad with smoked Duck Breast and toasted Brioche. The greens were fresh and the almond shavings added a nice touch to the salad. No more need to be said about the slices of Pigeon except that they were fantastic. Lightly smoked with no discernible fowl taste yet tasty and soft. Even my gf found it good! My gf's
Bisque de Homard
- Lobster Bisque Scented with Cognac and a Dash of Dill Snow, was extremely flavourful, although I couldn't really taste the cognac. The soup did seem a little runny as well. However, there were small slices of lobster in the soup to give it that extra chew factor.
My main was the
Cassoulet de Canard
- Confit of Duck Leg slowly cooked in a White Bean Stew. The duck was done medium well and responded very well to my fork. Getting the meat off the bone was as easy as slicing through butter with a knife. The fowl taste was very distinguishable though and it proved a little too strong for me at times. As for the white beans, I honestly have never tried or even heard of them, but they tasted and looked to me like those Heinz baked beans you buy from the supermarket, minus the soft exterior and tomato sauce. The white beans were hard on the exterior and tasted bland. My gf's
Bar de Ligne Roti, Puree d'Aubergine au Caviar, Sauce au Cidre
- Oven Baked Wild Seabass, Eggplant Puree with Caviar and Apple Cider Sauce was a much better bet. The fish was baked till the skin was hard and crispy, while the meat remained soft, moist and sweet. A feat if you ask me! The accompanying Apple Cider Sauce was a little creamy yet light on the palate. A good combination indeed! The Egg Plant Puree tasted a little smokey but a pity the Caviar didn't stand out.
Dessert for me was Top of the 'M''s signature Black Forest cake. You get to choose your dessert from a tray of desserts that is pushed to your table by the way. The cake was moist with the berries a little sweet, which is very appealing to people who have a sweet tooth. The whipped cream was also minimal, which allowed the Black Forest cake to really shine. I prefer this rendition to the one at
The Chocolate Factory
.
Lunch for 2 pax cost a respectable $84.45. In case you are thinking that it's expensive, it actually isn't. More than $20 went to the drinks, which is a total waste of money (just ask for ice water). So that brings down the meal to about $60-$65, which is a good deal considering the food, ambience and service. I must mention that the service is attentive and excellent. Try it if you are in the area. As for me, lunch beckons again.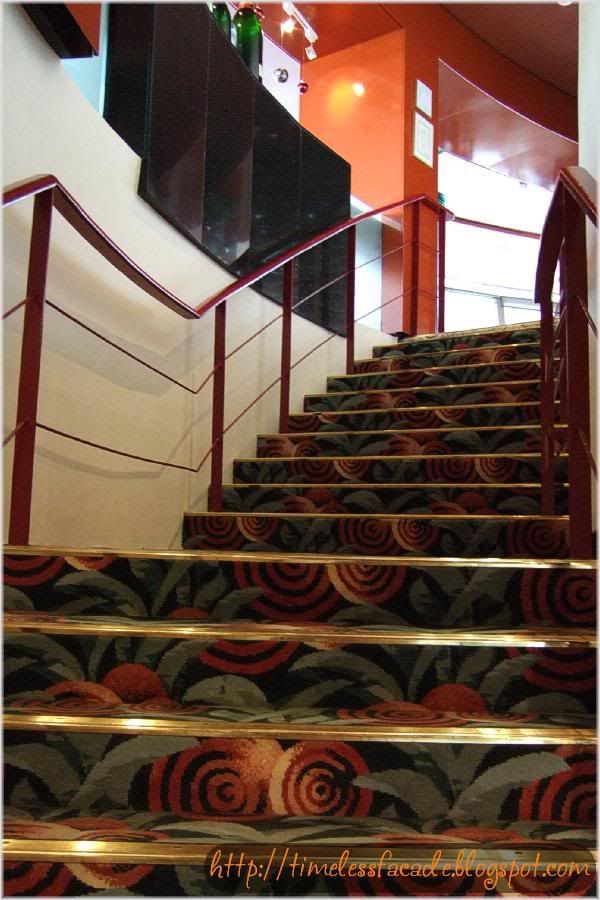 Stairway to the top




View from the top




View from the top II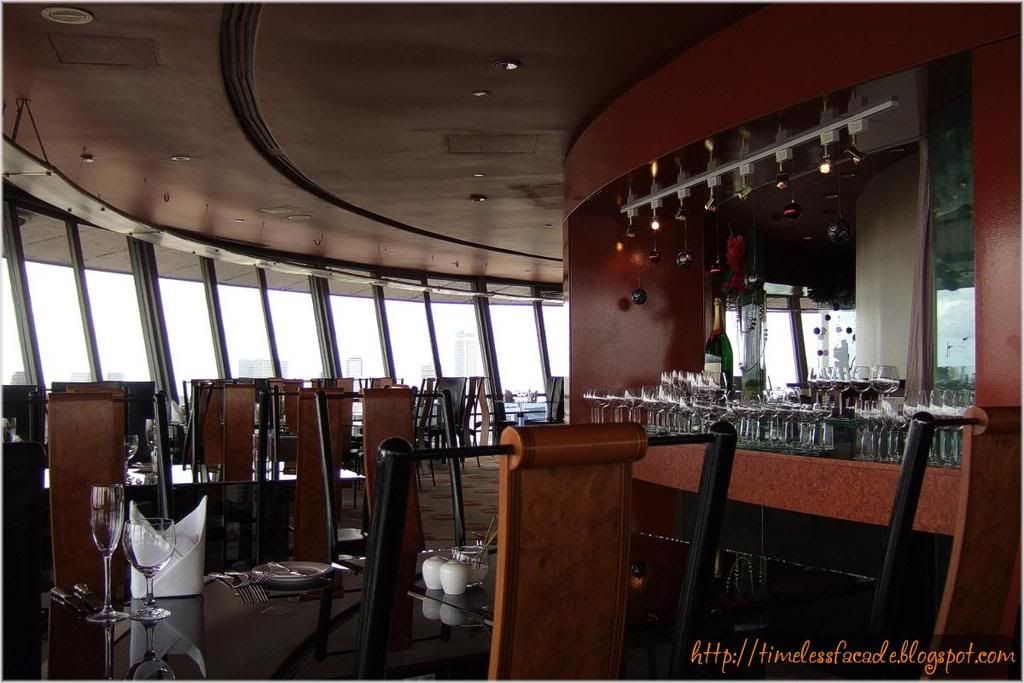 Interior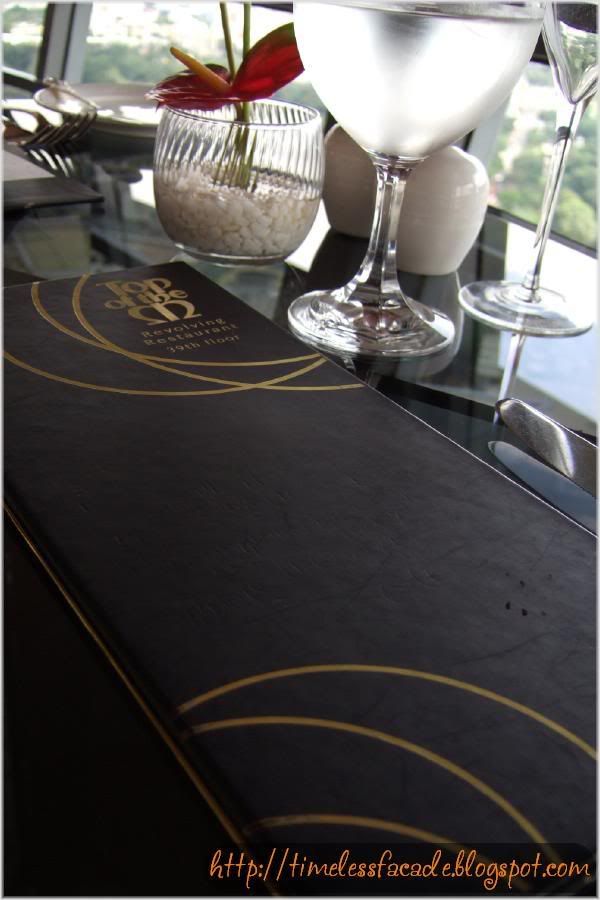 The lunch menu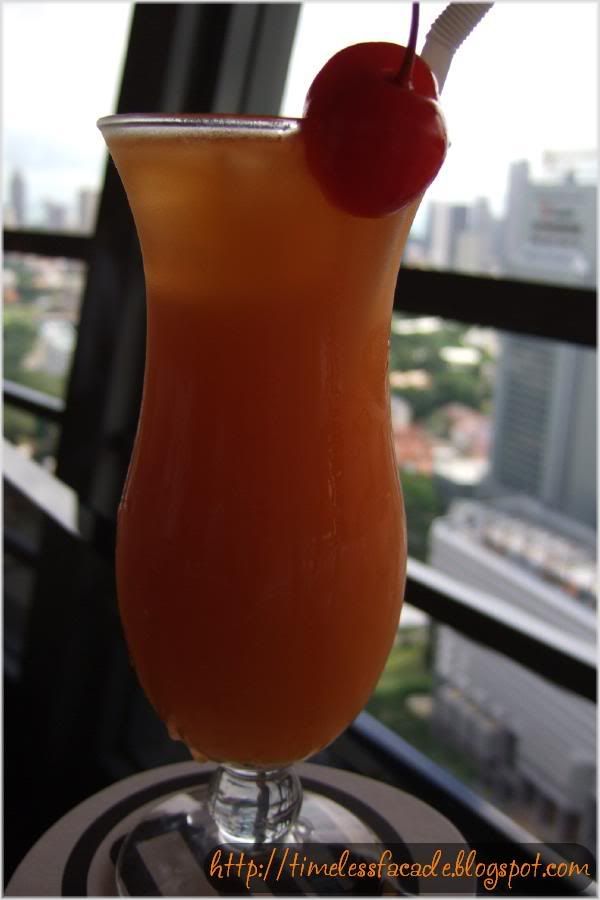 Fruit Punch




Complimentary bread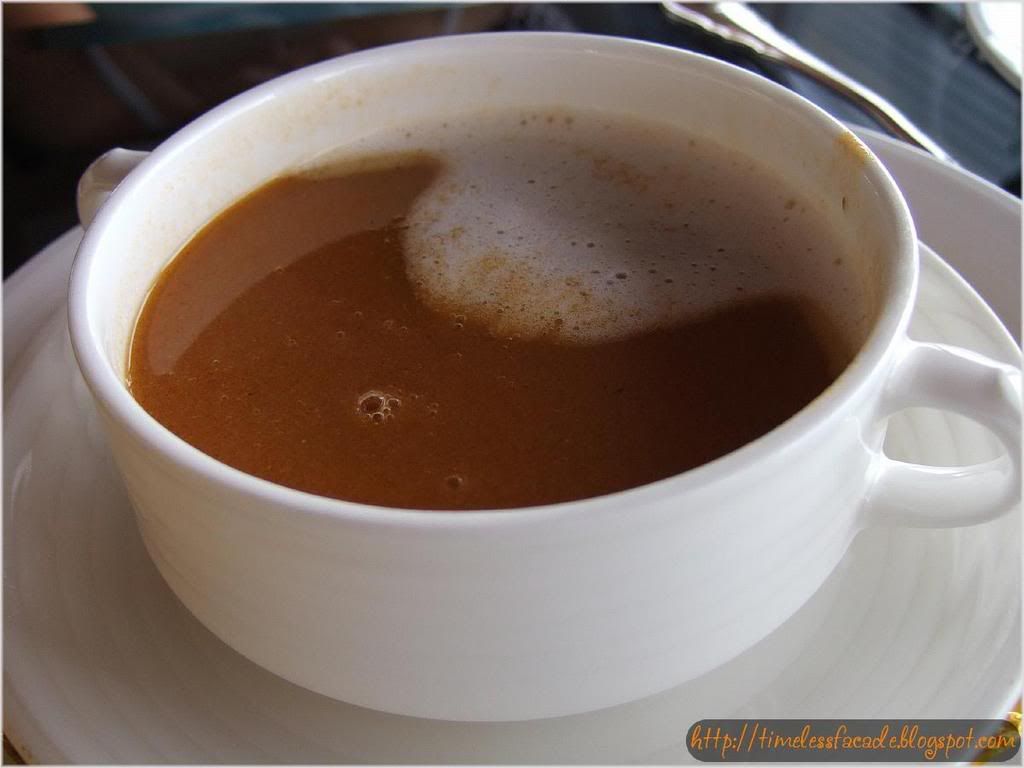 Bisque De Homard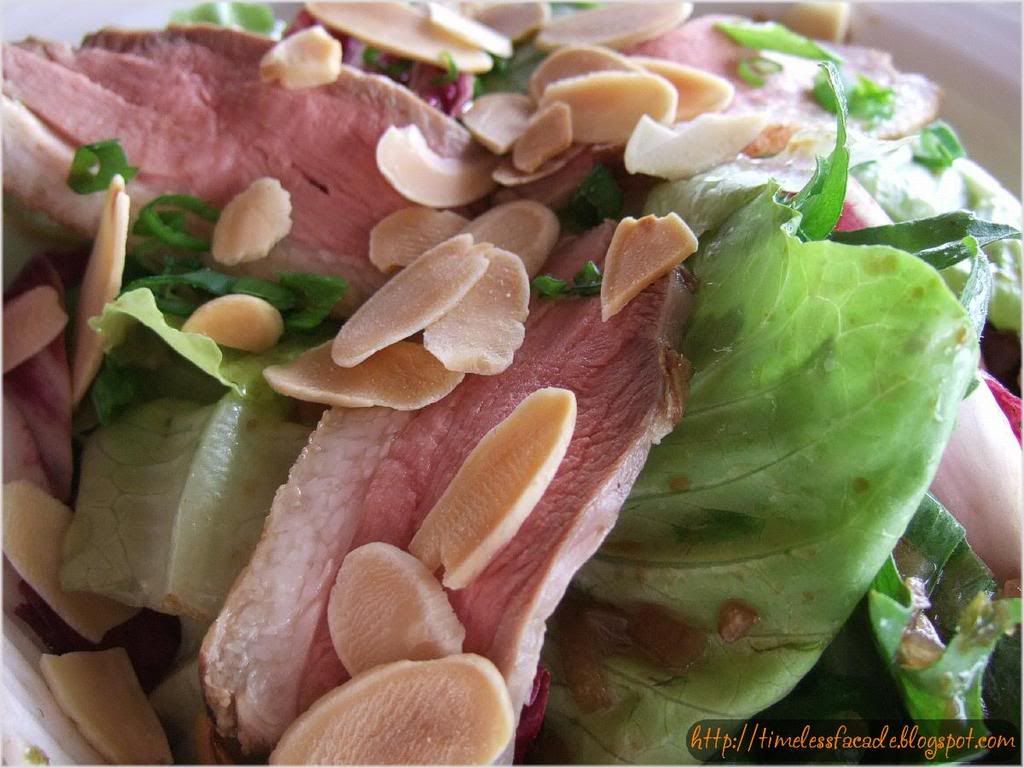 Salad with Pigeon meat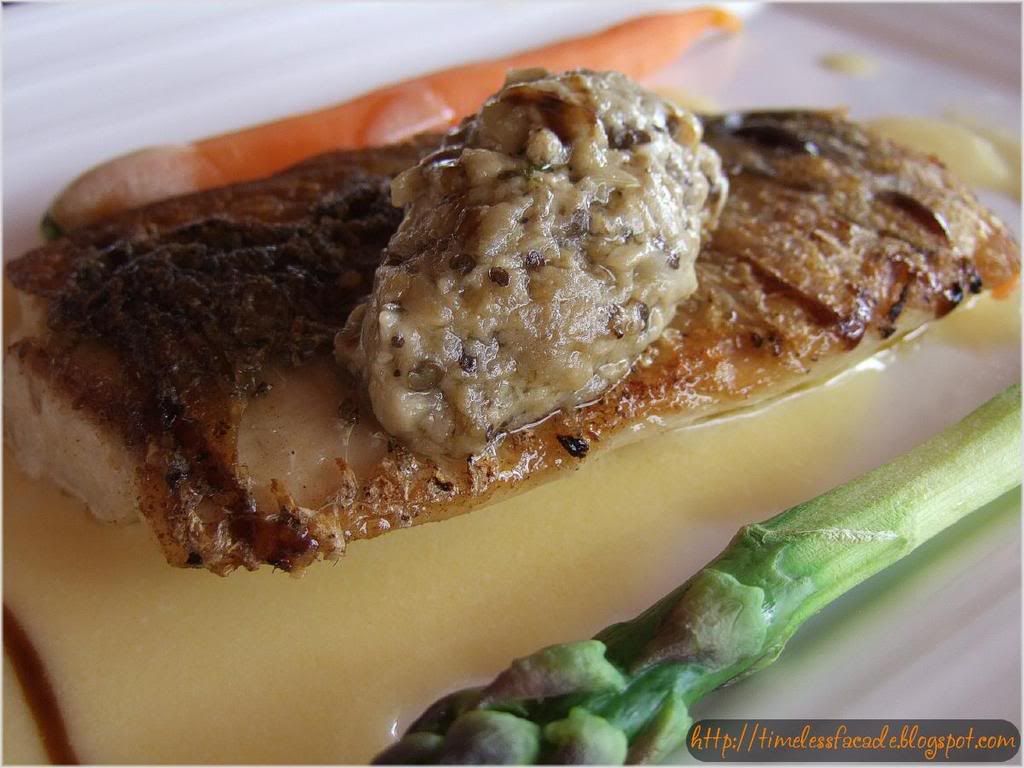 The Seabass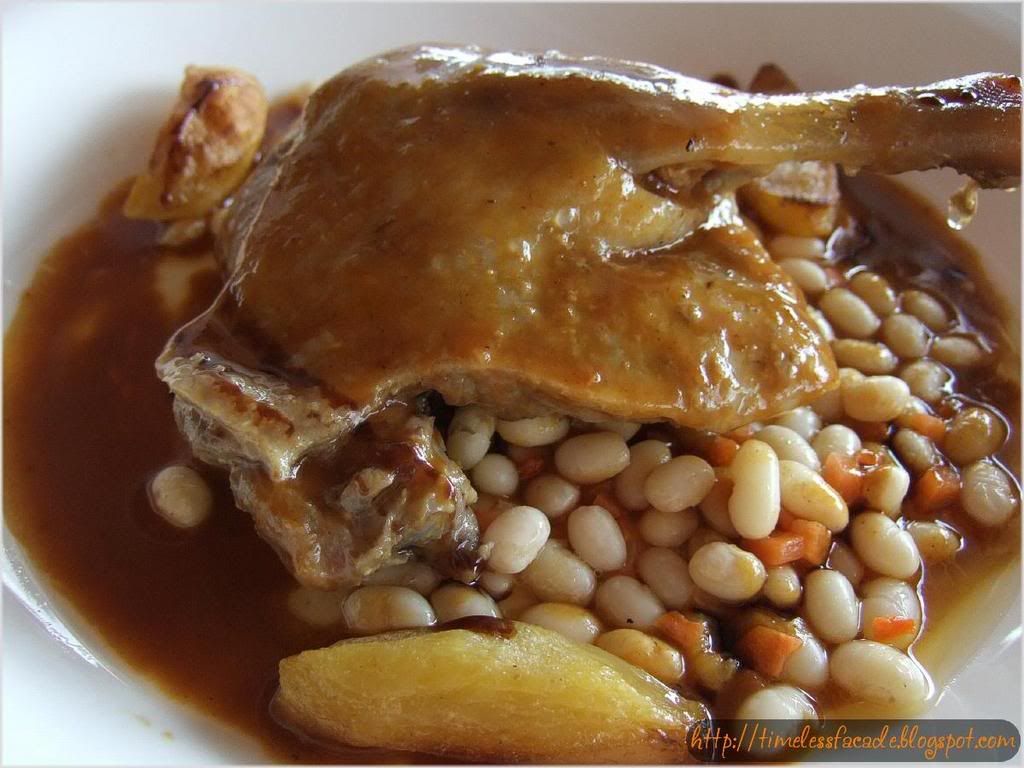 The Confit of Duck Leg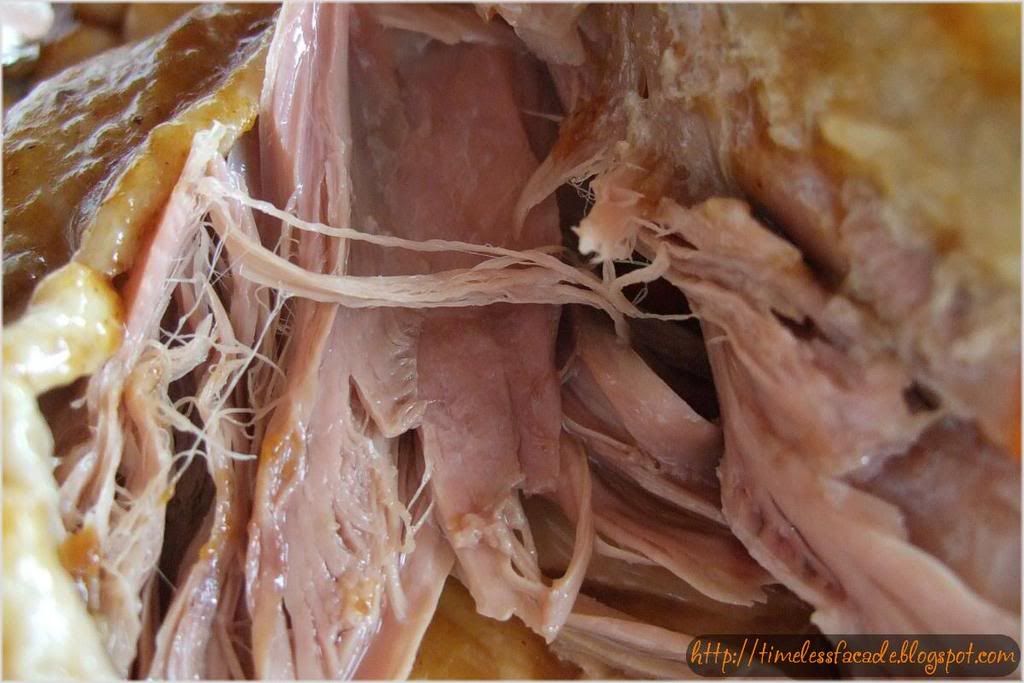 Pinkish duck meat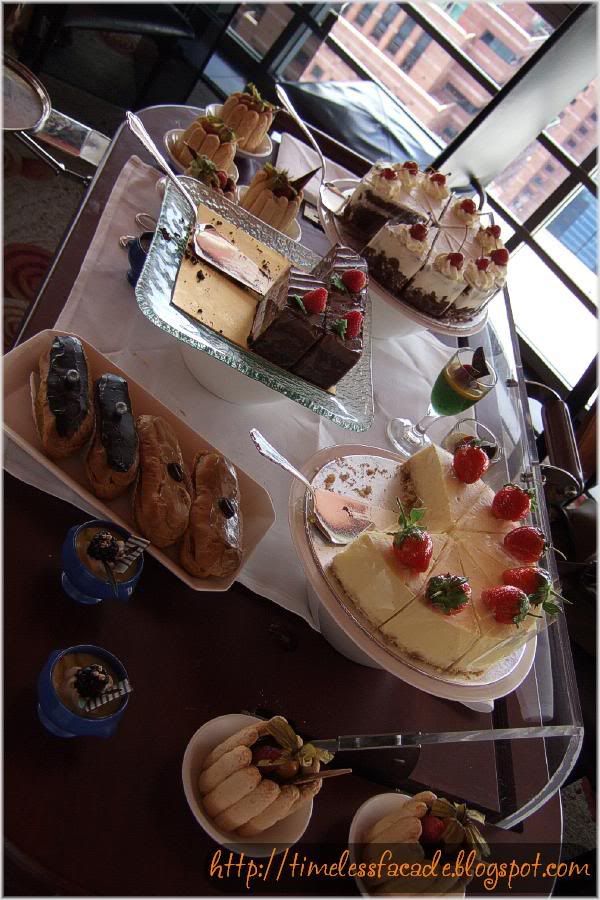 Take your pick of dessert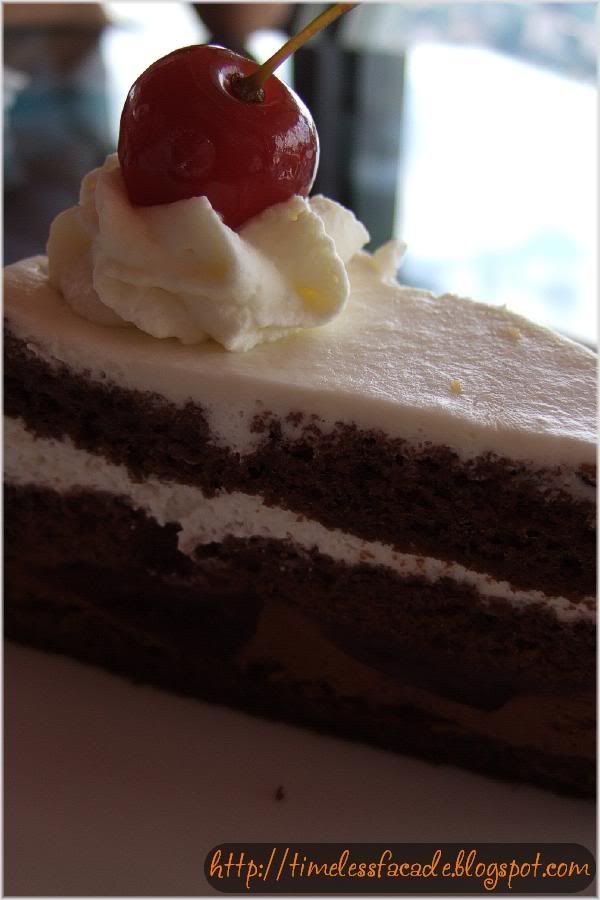 Top of the M's signature Black Forest cake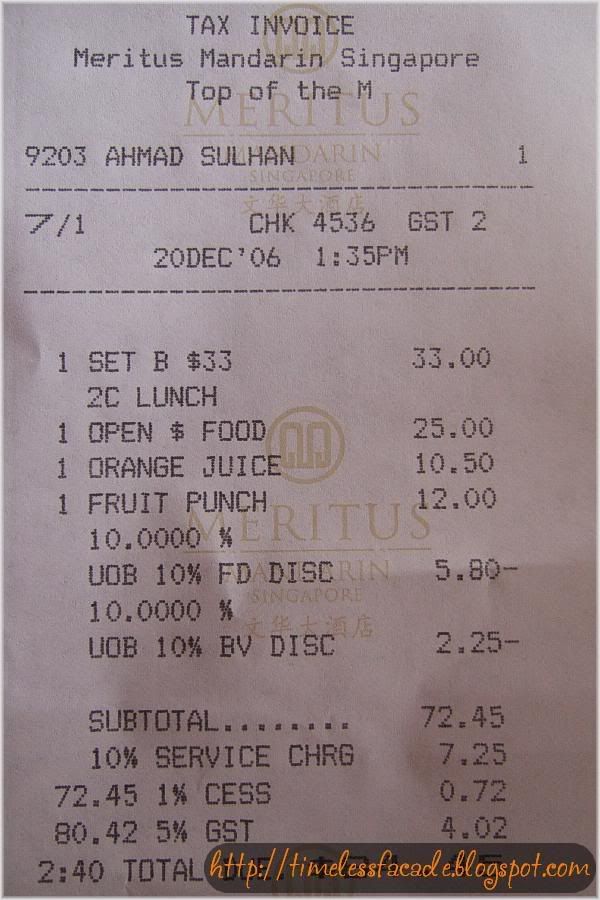 The bill
Final Verdict:
Ambience:8.5/10
Service:8/10
Food:7/10
Value for money:7/10
Overall:7.625/10
Address:39th floor, Main Tower
Meritus Mandarin Singapore, 333 Orchard Road.
Contact:68316258/88
Notes: If anyone needs the menu, just leave your email in my chatbox.