Whampoa Drive Food Centre is home to two very famous Fish Head Steamboat stalls and crowds throng the food centre daily just to dig into their favourite steamboat. But is there anything to Whampoa Drive Food Centre besides those two stalls? That was what I wanted to find out! My parents and I made our way to the temporary food centre (The original one is closed for upgrading until Sep 07) at about 630pm and it was packed with people even though there was quite a heavy downpour. After a walkabout around the food centre, we ordered a few dishes from various stalls to share.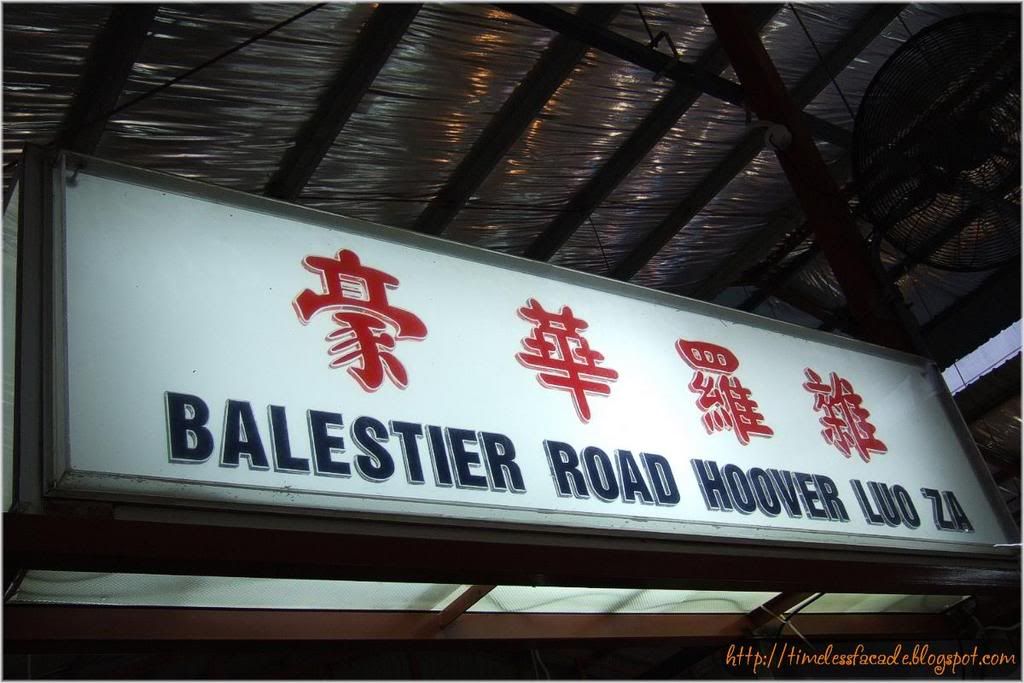 Balestier Road Hoover Rojak



Rojak
$3 gets you a small portion of
Rojak
that usually goes for $2 in most other places. However, this
Rojak
offers a slightly different ingredient. It comes with cuttlefish, which isn't really rare, but rather uncommon. The gravy was not too starchy and the texture and taste of the premium grade of shrimp paste used was evident. Quite a good
Rojak
, but I'm not sure if the price premium is worth it.
Rating
:7/10


Singapore Fried Hokkien Mee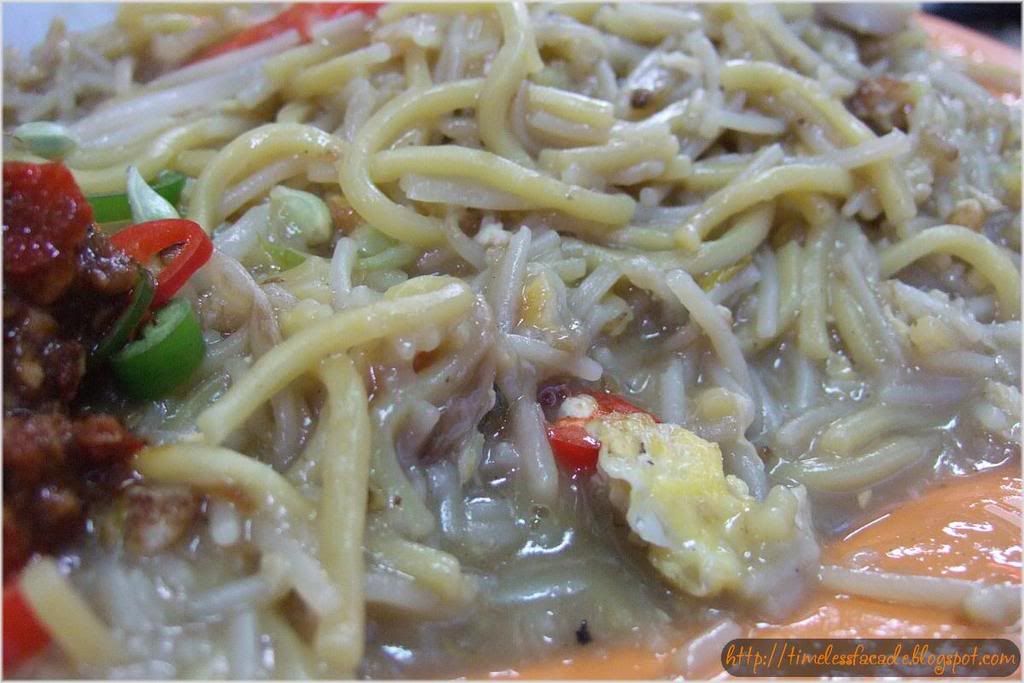 Hokkien Mee
My first impression of the
Hokkien Mee
was bad. The noodles looked like they were soaked in gravy. Even after leaving it to dry for a while, it was still very watery. Surprisingly, it tasted pretty good and light, unlike the usual
Hokkien Mees
that are heavy on the flavours and kicks you in the stomach if you consume too much. A very decent rendition at a affordable $3. Not cheap, but not expensive either.
Rating
:7/10


The stall that sells the Crayfish Hor Fun. Funny how a mixed vegetable rice stall has anything to do with hor fun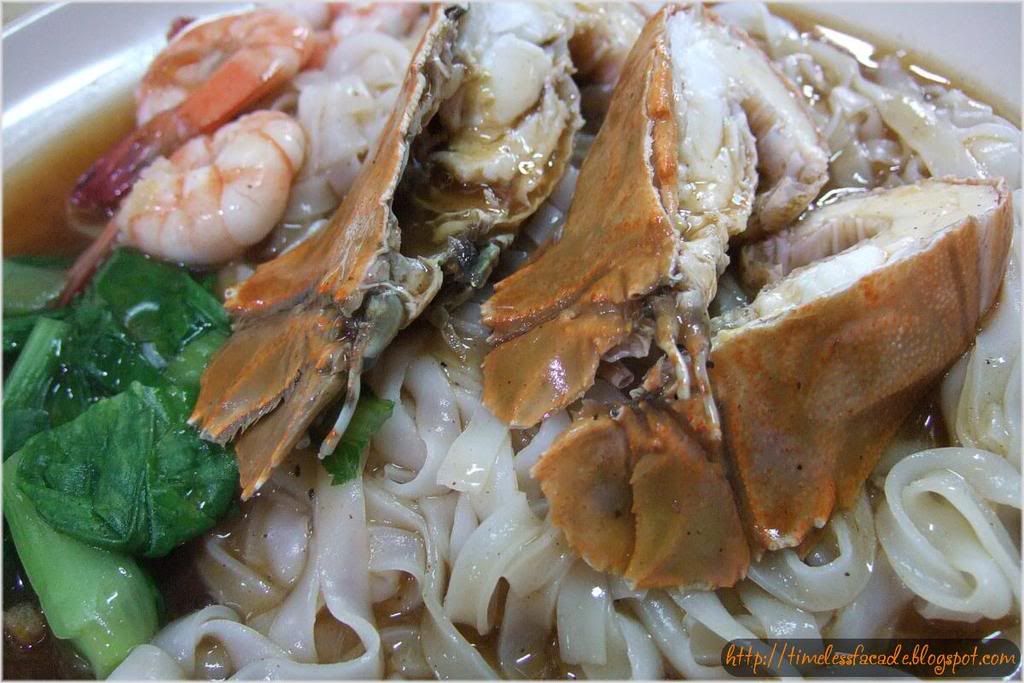 Crayfish and Prawn Hor Fun
I've never tried
Crayfish and Prawn Hor Fun
before so it was a different experience for me. The
Hor Fun
had a very strong
Wu Xiang
(five spices) taste, with Cinnamon being the most dominant. The prawns and crayfish were fresh and overall the dish tasted ok, but nothing out of the ordinary. $4 gets you 3 halves of Crayfish and a couple of prawns. Not too shabby I must say.
Rating
:6.5/10


Ah Hock Fried Oyster



Orh Lua
This stall had many clippings and awards pasted on its storefront. So much for the awards though. The cheapest serving stands at $5 and it gets you a small plate of
Orh Lua
which goes for about $3 at other hawker centres. The oysters were far and few and hardly fresh. Overall the dish was pretty tasteless and totally not worth the price premium. Perfectly edible, but not for $5. Not even $3.
Rating
:5/10
Address: Whampoa Drive Temporary Food Centre, Block 77 Lorong Limau.