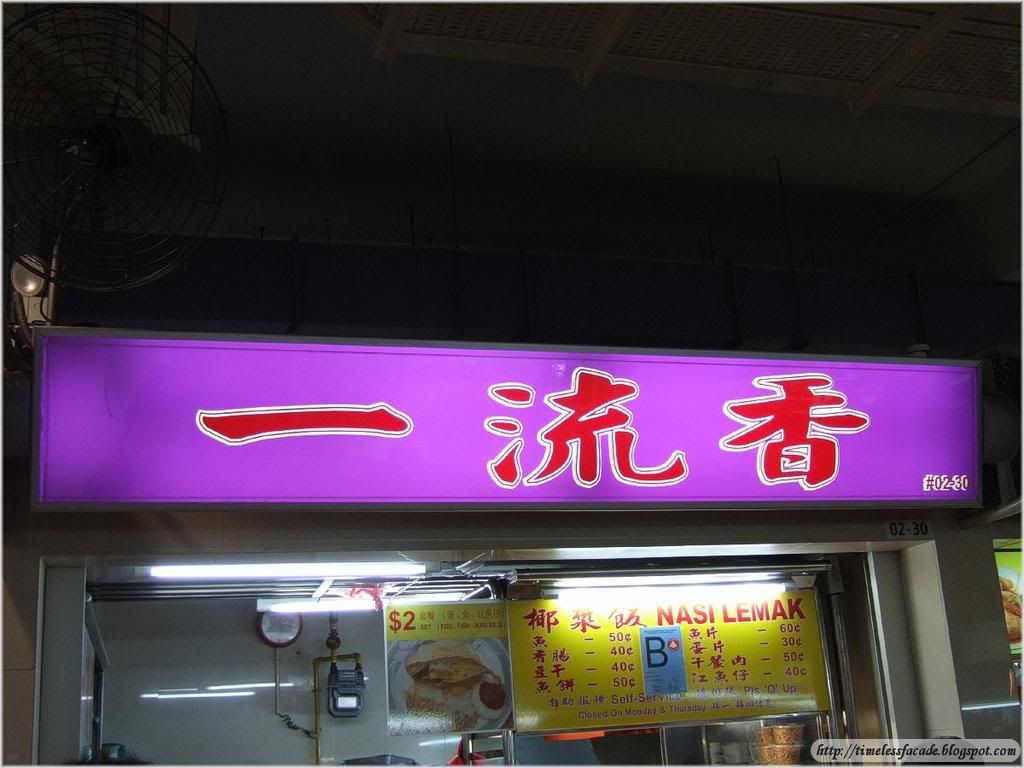 Many people have different opinions on what a good
Nasi Lemak
should entail. Some say the food should be fresh, the rice should be nice, chilli should be good and so on. Personally, the single most important aspect in determining how good a
Nasi Lemak
is, is through the rice. Chilli and food are but mere considerations. Think about it, if you want good chilli, then you might as well eat mixed vegetable rice with a good chilli. One thing that differentiates
Nasi Lemak
from mixed vegetable rice is the rice itself. Now I know you are going to say that its weird to have chilli with mixed vegetable rice, but its just a matter of getting used to it. Case in point, the Canadians value chicken breast more than the thigh, but it is the opposite here in Singapore. Ok I know I'm ranting so let me just focus back on the food.
The name, Yi Liu Xiang might seem rather boastful but this stall has the right to be. Located on the 2nd floor of the Hainanese Village in Hougang, queues are an everyday affair at this small
Nasi Lemak
stall. The rice is very fragrant due to the loads of Coconut oil that goes in (I'm guessing)and not to mention tasty. It has this light and slightly sweet taste that doesn't make you feel like throwing up even if you overeat. The turnover rate is high so you can be sure that the ingredients are fresh as well. I personally like the thinly fried eggs which are tasty and go very well with the rice and anchovies. Try this stall out to believe!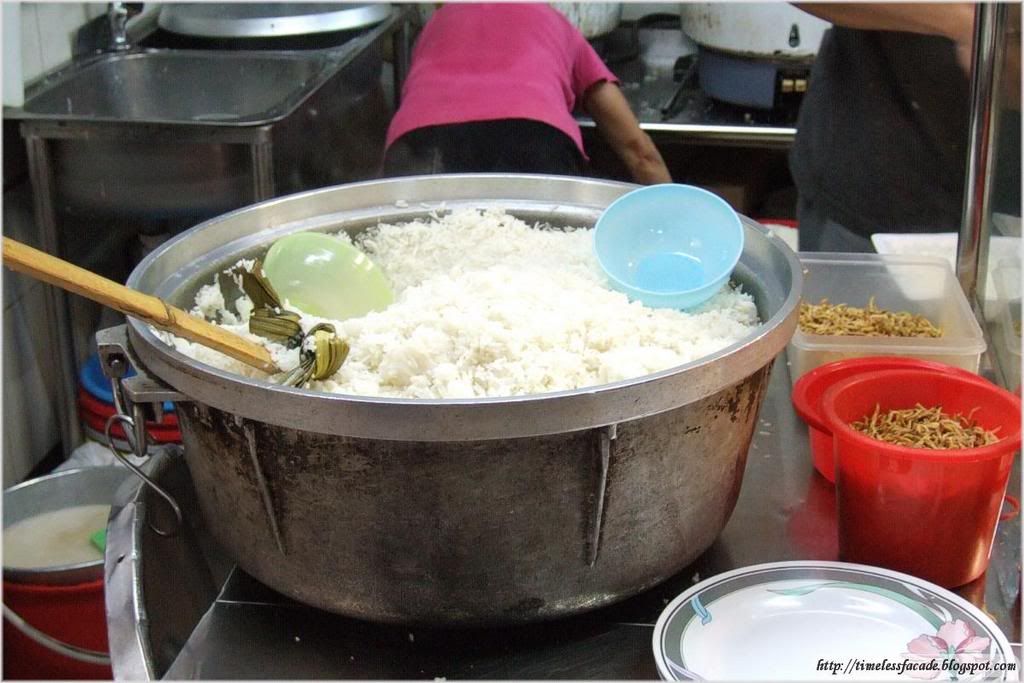 The winning formula - fragrant and tasty rice!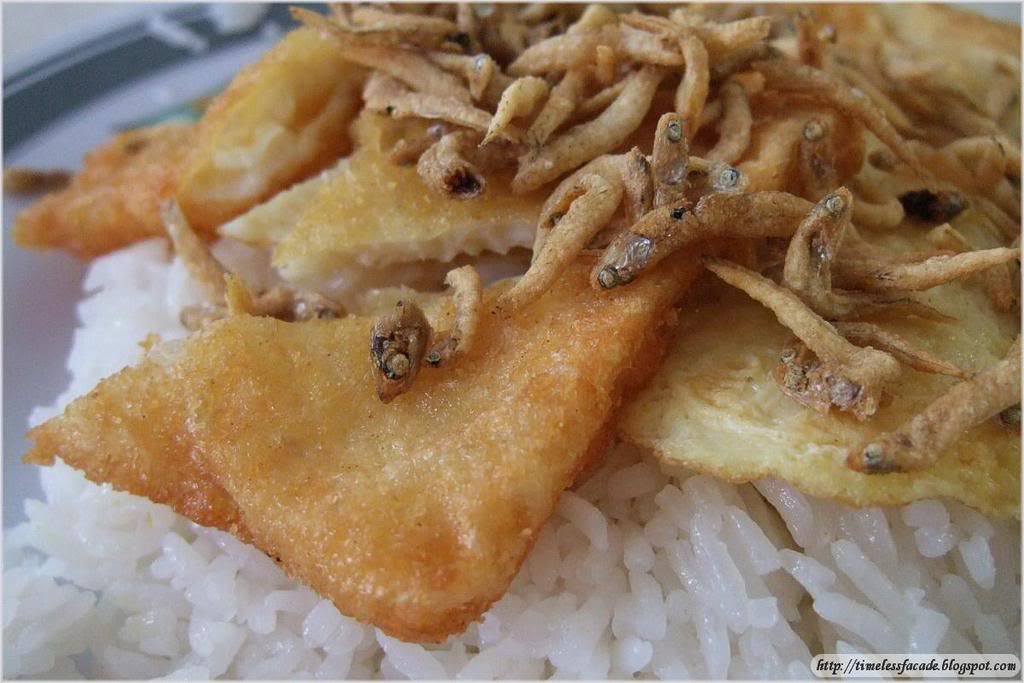 Simply good!
Rating
:7.5/10
Address: Hainanese Village, Hougang Ave 1