After dinner at
Summer Pavilion
, we proceeded to The Atrium at Pan Pacific Hotel to have some finger food and drinks.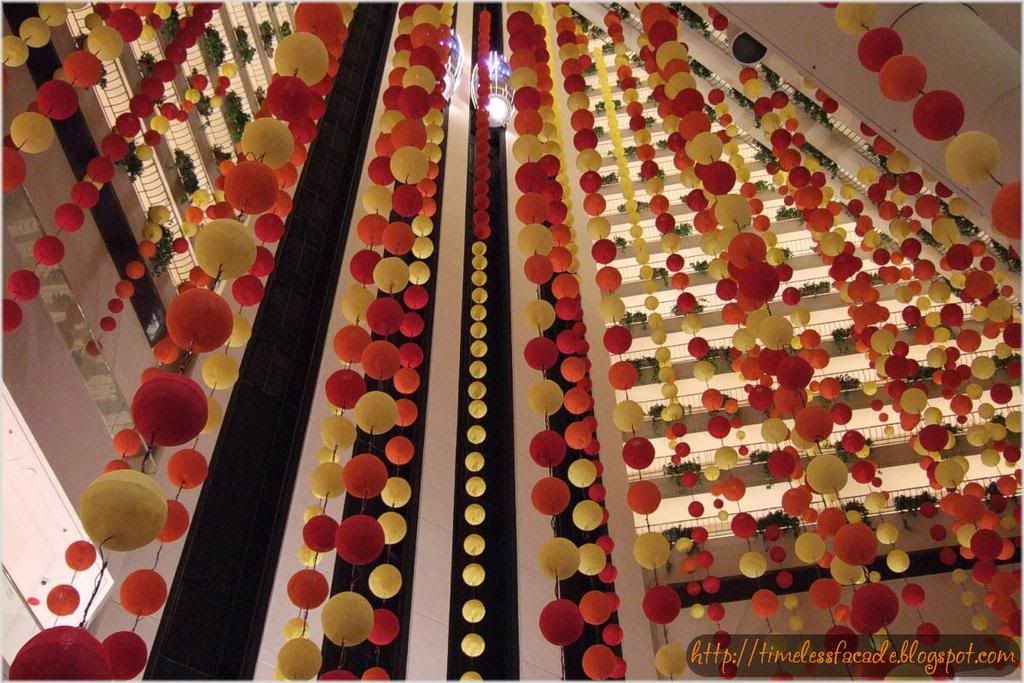 View of the top




Interior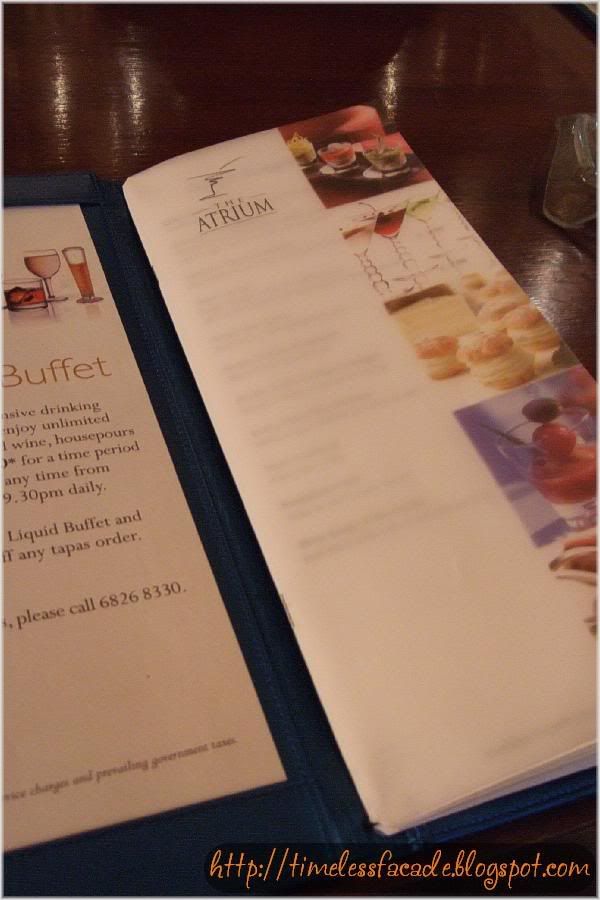 Menu
Located on the ground floor of the Pan Pacific Hotel, The Atrium offers a nice open concept chill out venue in the company of a live singer as well as great
Tapas
to go along. Sofas are soft and plush while the lights are dimmed to give that really relaxed mood (Don't fall asleep though).


Snacks for the hungry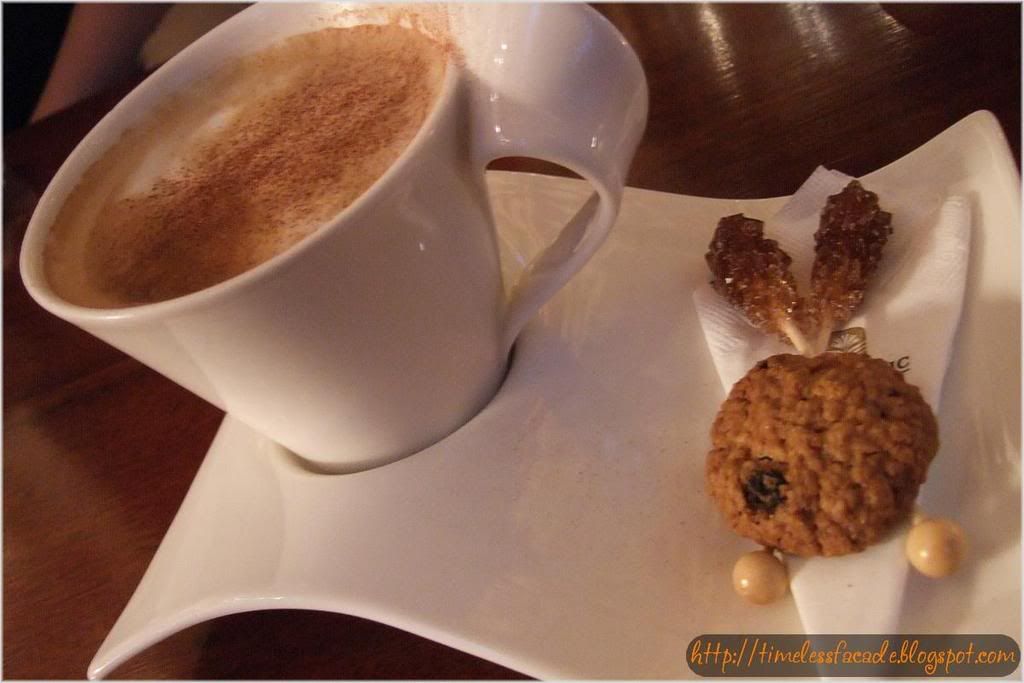 Caffe Latte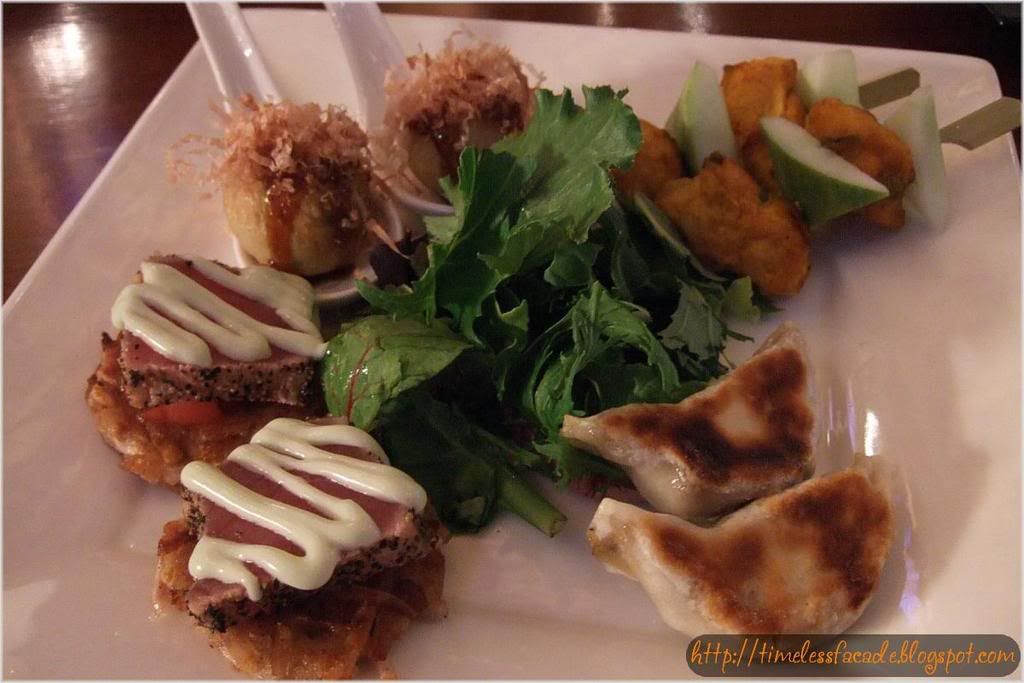 Selection of fresh daily Tapas
The complimentary snacks included a bowl of
Deep Fried Anchovies
, another of
Freeze Dried Mushrooms
and one of assorted nuts. Of all three, I found the
Freeze Dried Mushrooms
the most intriguing. First of all, the texture was almost biscuit like, with a little salt thrown into the mix. It certainly reminded me of eating banana chips, just that this tasted sweet yet salty. No discernible mushroom taste though.
My order of
Tapas
was equally exciting and one variety stood out. It had seared tuna atop a slightly salty and patty like base, which I have absolutely no idea what it is (I don't know the names of the
Tapas
as well because it wasn't on the menu). The Cafe Latte was very fragrant and they even gave us sticks of crystallized sugar to stir in our coffee instead of the usual packets of sugar.


The bill
Total bill after discount was about $27/- ($47 before discount), which is pretty pricey if you ask me. But I guess you pay for the ambience and the service. Worth it? It depends on the individual.