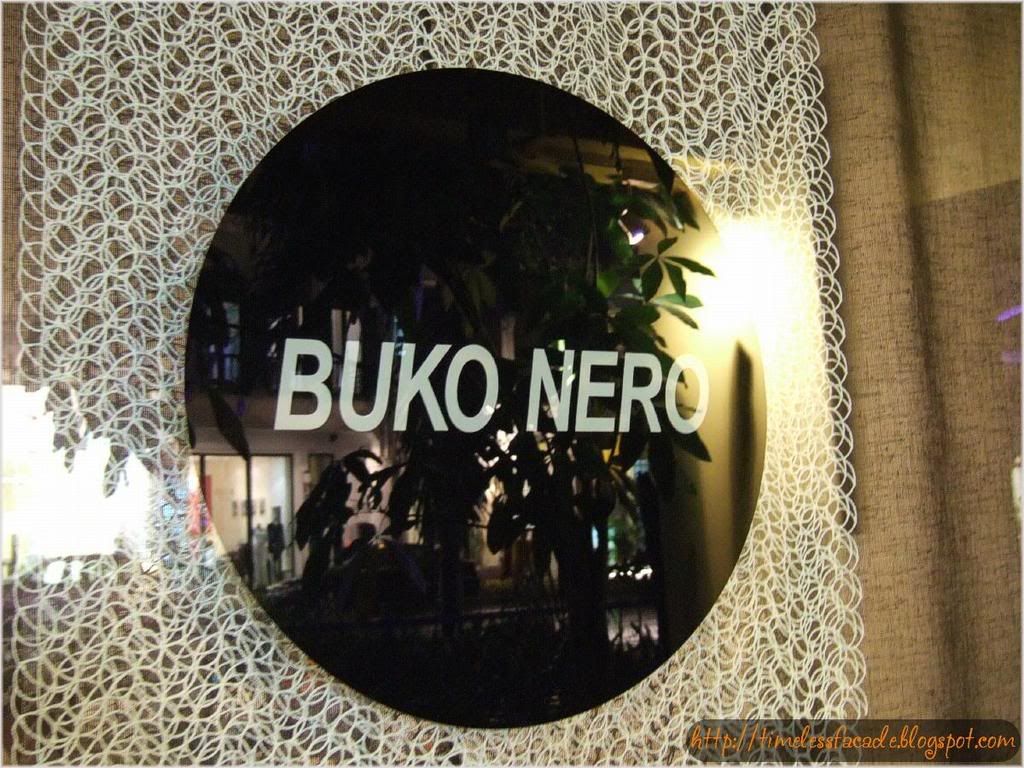 Much has been said about tiny Buko Nero, which literally means hole in the wall in Italian. Rave reviews have been given and bookings of about a month in advance are a must at this 20 seater restaurant whose owners can halt business for a few weeks as they please to go on holiday. With much luck, and thanks to LSD's persistent calling, we got a table for 5 pax on a wet Friday evening.


Entrance
Located along the row of shophouses along Tanjong Pagar Road just after Craig Road, the decor is spartan yet pleasing. No photography of the interior or food is allowed, so here's where the photos stop, except for the 1 or 2 shots I managed to sneak through using my lousy camera phone. So please bear with it.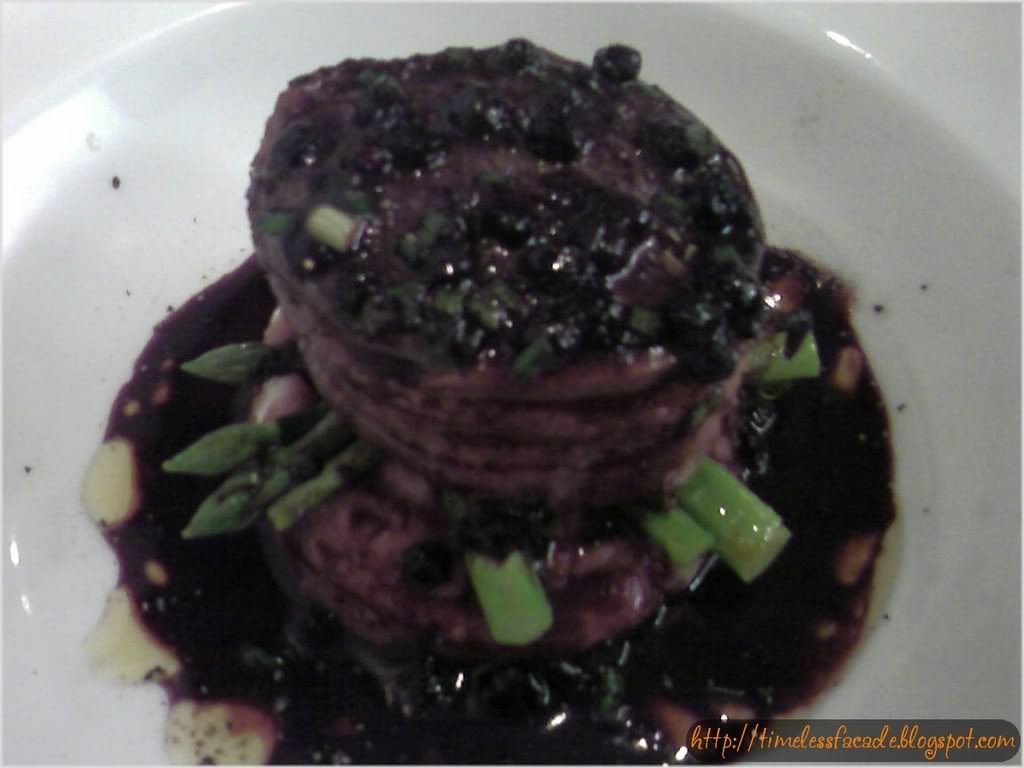 Beef wrapped with Bacon and Blueberries
As mentioned earlier, this is a sneak shot from my camera phone, which explains the terrible quality. I had opted to change the set dinner's main course to this one and in the process, added another $16++ to the original price of the set($38++). This was one of the day's special but unfortunately, I wasn't too impressed. The beef came medium rare as requested, but lacked the culinary skill of cooking to perfection. Juices and sweetness from the meat were lacking and the entire dish tasted strongly of bacon. The blueberries were nothing but mere decorations as they provided minimal taste to the dish. It would have been better if the blueberries were crushed to allow the juices to seep into the beef.


Cake with Coconut in Gula Melaka
Ironically, I found this dessert to be the entire dinner's saving grace. Not so much for its texture, but for the flavours. It had coconut shreds on top of its slightly hardened exterior, very much like
Ondeh Ondeh
, which complemented the cake very well. Add in a dollop of
Gula Melaka
and you get a sweet and wonderful ending. Actually, it certainly did remind me of
Ondeh Ondeh
, just of a different texture and a little sweeter thats all.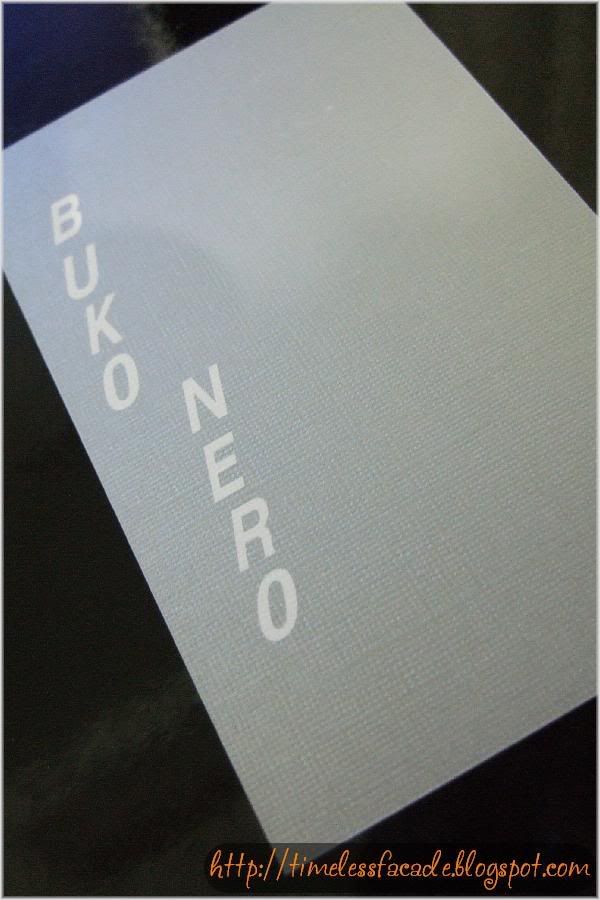 Namecard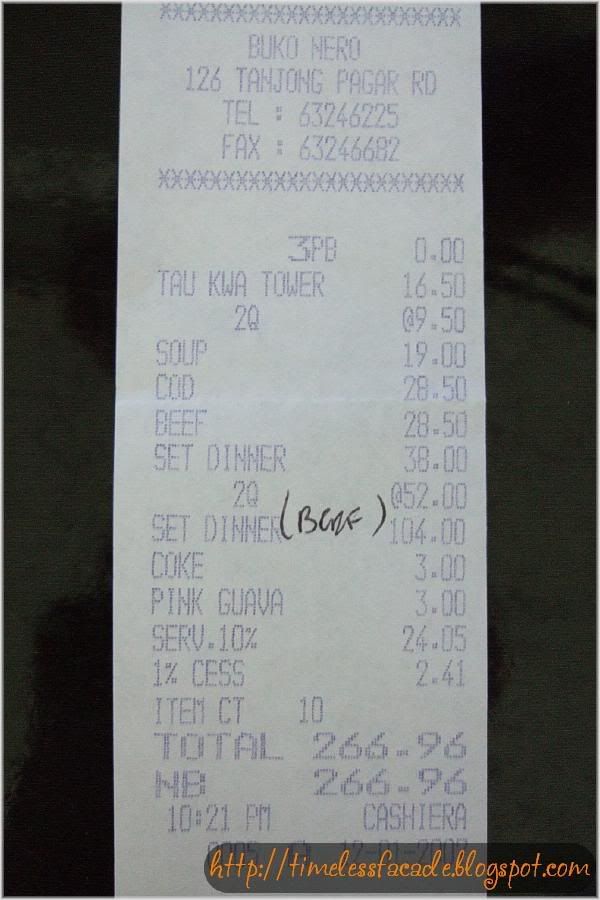 The bill
Bill for 5 pax came up to about $266. In case you are wondering, no, we had more than these, but I couldn't get a shot through. In brief, the appetizer was good, the pumpkin soup was interesting, but a little too sweet and the famous
Tau Kwa Tower
was a joke. For $16.50, I had expected a tower. What I got was a platform of
Tau Kwa
with lots of vegetables. Tasted exactly like
Tau Kwa
with vegetables as well. A total ripoff and totally disappointing.
On a fair note, service was good, but can be a little pushy at times. There will be no more next time for me, not for the price.
Final Verdict:
Ambience:6.5/10
Service:7/10
Food:6.5/10 (7/10 for the dessert and appetizer)
Value for money:6/10
Overall:6.5/10
Address: 126 Tanjong Pagar Road
Contact:63246225