Had a leisurely set lunch with LSD at Jaan, one of the few well known French restaurants in Singapore. Perched at the peak of Raffles City Tower on the 70th floor, it is one level above the much talked about, but totally undeserving Equinox Restaurant. Reservations were a breeze, but the person on the other line sounded rather fake with her inclination to vary her voice pitch.


Path way leading to Jaan




Interior




View from the top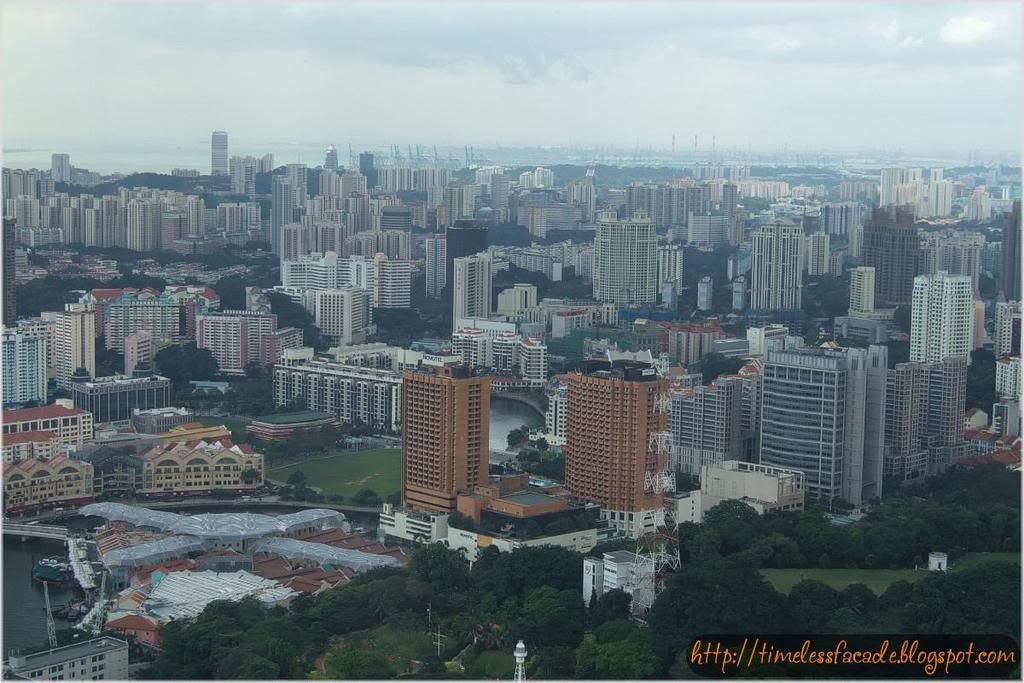 View from the top II




Menu
Take the ear popping but rather cheaply finished lift up to the 69th floor and walk the remaining flight of steps up to the 70th floor where you are ushered into a small dining area aka Jaan. And here you are in for a big surprise. The pictures of Jaan in food magazines show grandeur and finesse. What greets you is a tiny room which seats probably about 30 pax and done up with cheap looking wavy lights that scream bad taste. Well to be fair, the lights do look a lot better at night, almost mysterious. But in the day, they are better left off. View wise, its better I leave the talking to the photos. This is definitely Jaan's trump card and words just do not do any justification.


Crabmeat and Shrimps Ceviche with Bloody Mary Granite
I had gotten this starter because I was sick of eating the scallops which I usually have when I go to Jaan. I guess bad choice sums it all up. The
Crabmeat and Shrimps Ceviche
was pretty normal but the
Bloody Mary Granite
was a total disaster. When was the last time you tried a tomato which was extremely salty yet cold? I'm sorry, but I just can't accept ice which tastes like tomato and yet be so salty. I was literally grimacing in my futile attempts to finish it.


Beef Rib Eye with Red Port Jus




Doneness of the Rib Eye
The
Red Port Jus
was a recommended sauce for my medium rare steak and kudos to the waitress for the great recommendation. It hinted subtly of red wine without being artificially sweet. The steak came almost medium well, but still packed in a punch with its tenderness, juiciness and sweetness. A pity about the size of it though. It can hardly feed a 12 year old kid, much less a greedy slob like me. Probably a comparison is in order between this and
Buko Nero's
offering. No prizes for guessing which was the better of the two.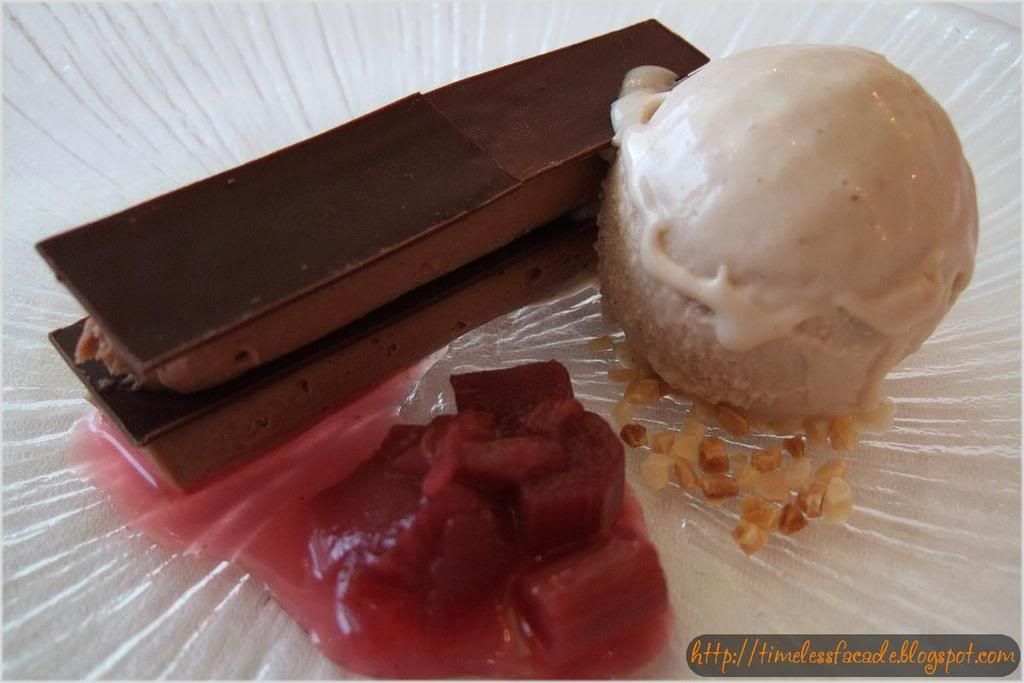 Jivara Mille-Feuille - Poached Rhubarb In Sangria, Chestnut Ice Cream
Now with such an interesting name, one would expect an equally interesting dish to go along with it. Sadly, that wasn't the case. The
Chestnut Ice Cream
didn't quite taste like Chestnut. I can't really put a finger to what it actually tastes like, but it wasn't very sweet and left a pleasant aftertaste. Not bad actually. What can I say about poached rhubarb except that it tastes like soft apple? The tiered chocolate piece by the side (I don't think it appears in the name of the dish) was chocolate mousse and the only good thing about it that I can think of is its light and not too sweet. Again, portions are smaller than small. Oh and one interesting thing to note. Sangria is a Spanish recipe, so whats it doing in a French dessert?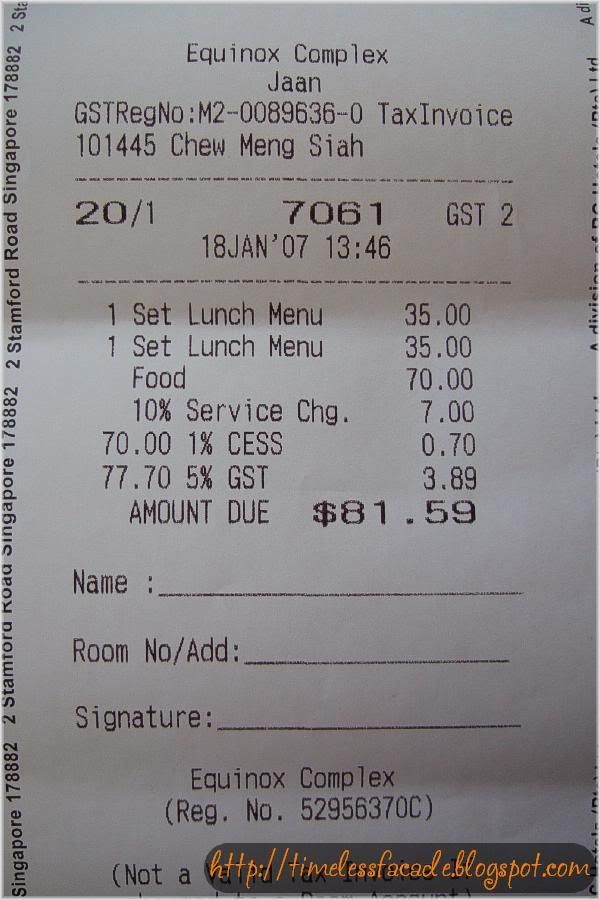 The bill
We went to Jaan hungry and left hungry(at least for myself). And it didn't come cheap at about $82 for 2 pax. I had to resort to eating MacDonalds after that, so imagine that. The only draw of this place, to me at least, is the respectable mains and panoramic view. Service, though reasonably good, seems rather biased towards Caucasians and well dressed customers and serving time is slow. I might probably do lunch again, but only lunch. Dinner is criminally expensive and I would be better off eating elsewhere.
Final Verdict:
Ambience:8.5/10
Service:7/10
Food:6.5/10 (7.5/10 for my main)
Value for money:6/10 (Only for the set lunch. Dinner would probably be 4/10)
Overall:7/10
Address: 70th floor Equinox Complex, Swissotel The Stamford, 2 Stamford Road
Contact: 64315670
Website: www.equinoxcomplex.com