Its back to basics for me again. Been spending quite a bit on food recently, so decided to take a breather before pigging out during the weekend. Headed to Amoy Food Centre with my colleagues and tried out the soup stall which boasted long snaking queues.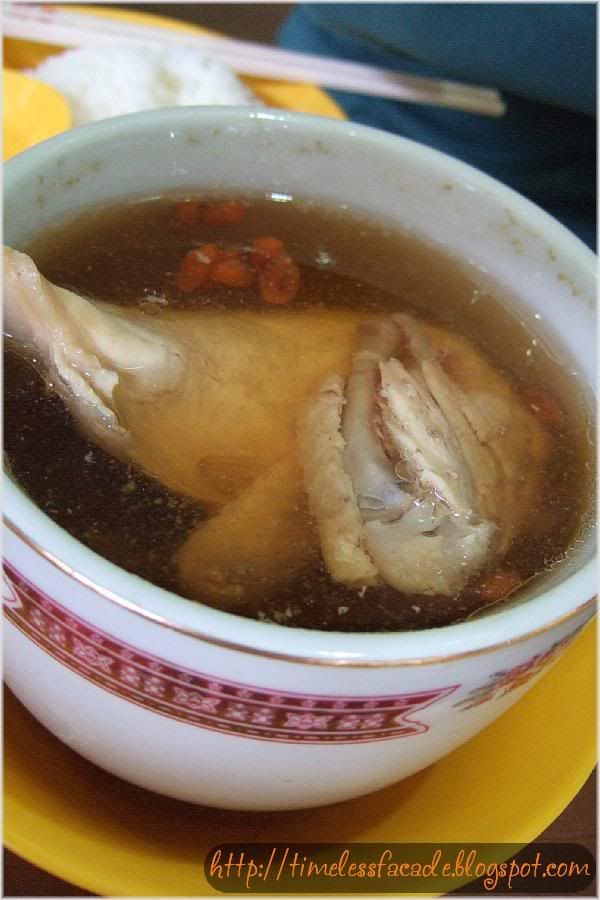 Herbal Chicken Soup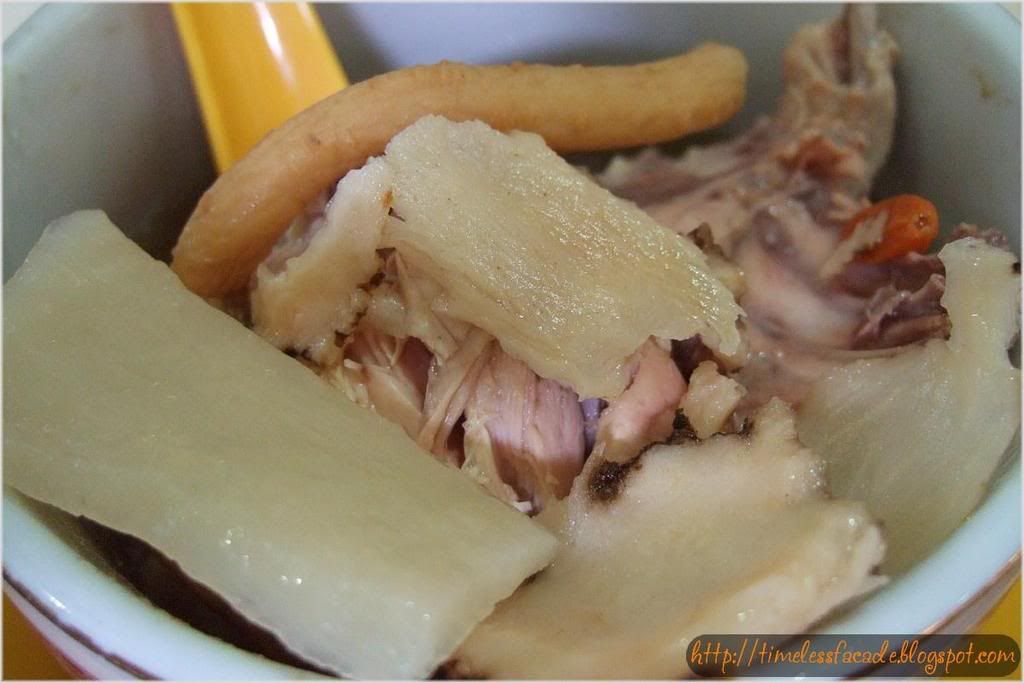 Whats inside the soup?
I had the order of Herbal Chicken Soup (or something to that effect) and it set me back by a mere $3.50 inclusive of a bowl of rice. The herbs were plentiful and gave the soup a nice smooth herbal taste. The portion was also quite a size with the chicken being soft and tender, probably a wee bit too soft as the meat tore easily from the bone, but relatively good nevertheless. It is no wonder queues form as early as 12pm everyday. The shop also sells other double boiled soups and soup based products. Do give it a try if you are in the vicinity. Definitely value for money.
Rating
: 7/10
Address: #01-34 Amoy Food Centre