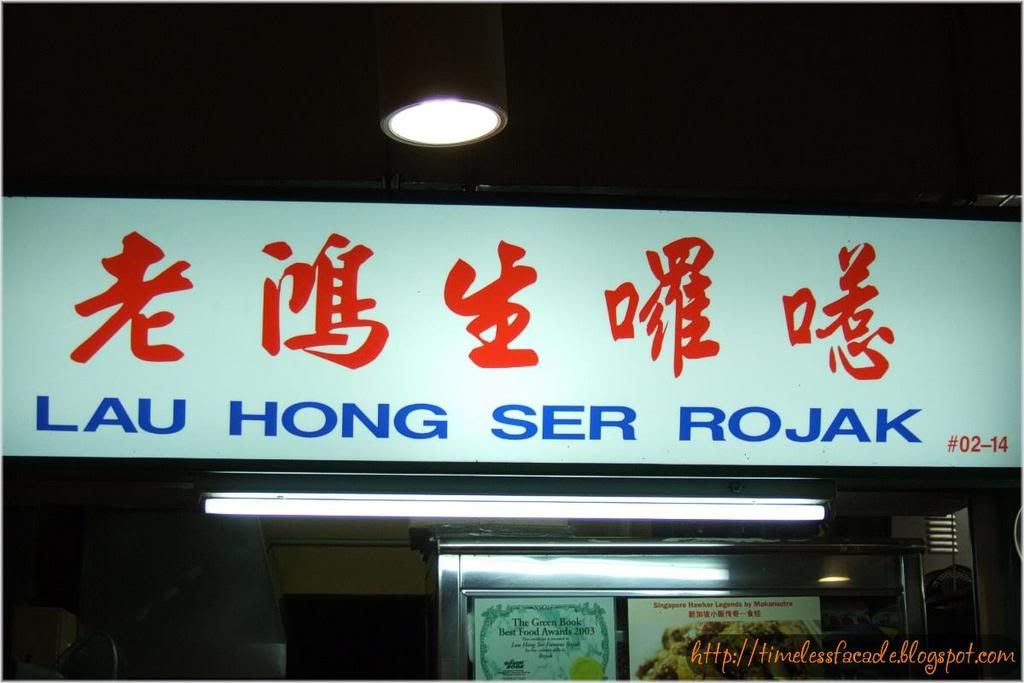 Lau Hong Ser Rojak at Dunman Food Centre has been labeled as one of the legendary hawkers by Makansutra. To verify this tag, I made my way to the food centre at about 830pm in the evening to try out this famous
Rojak
stall. I assumed that it wouldn't be a long wait as there was no one queuing up in front of the stall. Oh boy, was I wrong. The orders had been taken down on sheets of paper and the wait time was a cool 1 hour! Not wanting to return empty handed, I resigned myself to play the waiting game. The owner was nice about it and got me my order within half an hour or so.
$3 got me a decent size portion with lots of
You Tiao
and
Tau Pok
, which were freshly toasted over the fire, leaving them slightly burnt and very crispy. The shrimp paste used was of superior quality, thick and smooth. I personally like this better than Hoover Rojak at
Whampoa Drive Food Centre
because of the much bigger portions and slightly better taste.
Rating
: 8/10
Address: #02-46 Dunman Road Food Centre
Contact: 63466519 (Someone please verify)
Opening hours 5.30pm - 1.30am; closed on Wednesdays