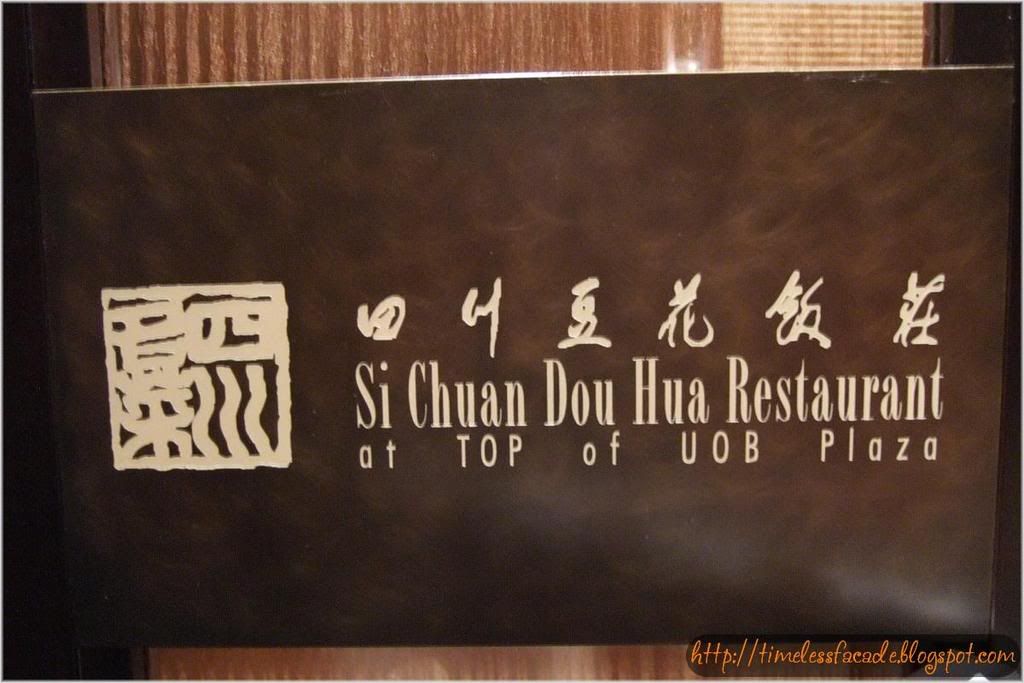 Dinner was a pleasant affair at Si Chuan Dou Hua with my gf. There are actually 3 outlets and we chose the one perched way at the top of UOB Plaza(60th floor) right in the heart of the Central Business District. You don't really need a rocket scientist to figure out why though. The view from the 60th floor is breathtaking. Need I say more?


Entrance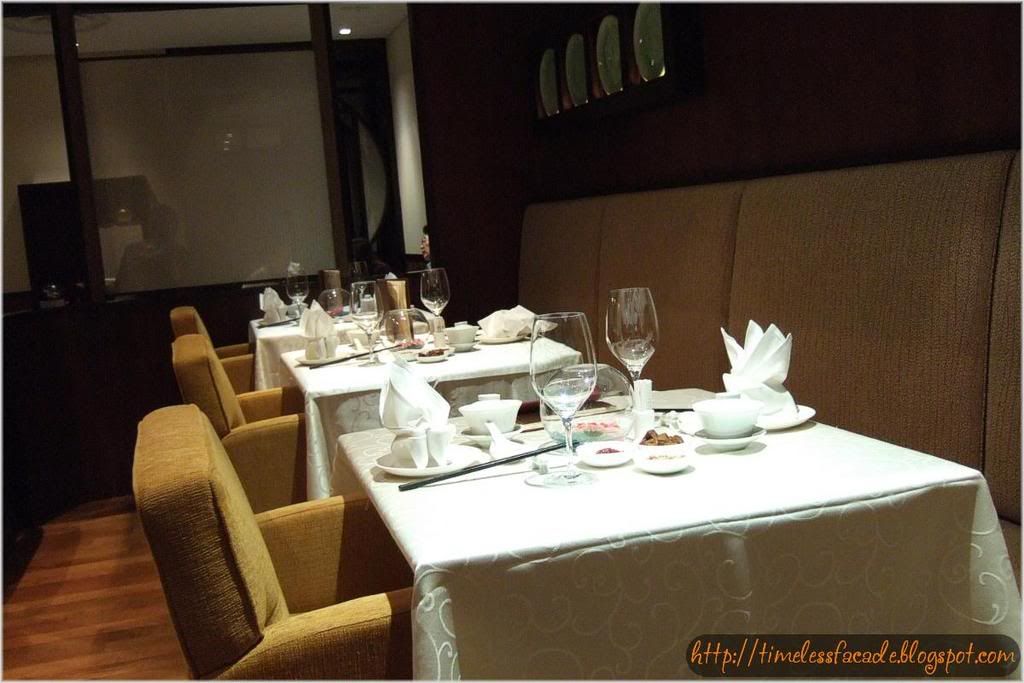 Interior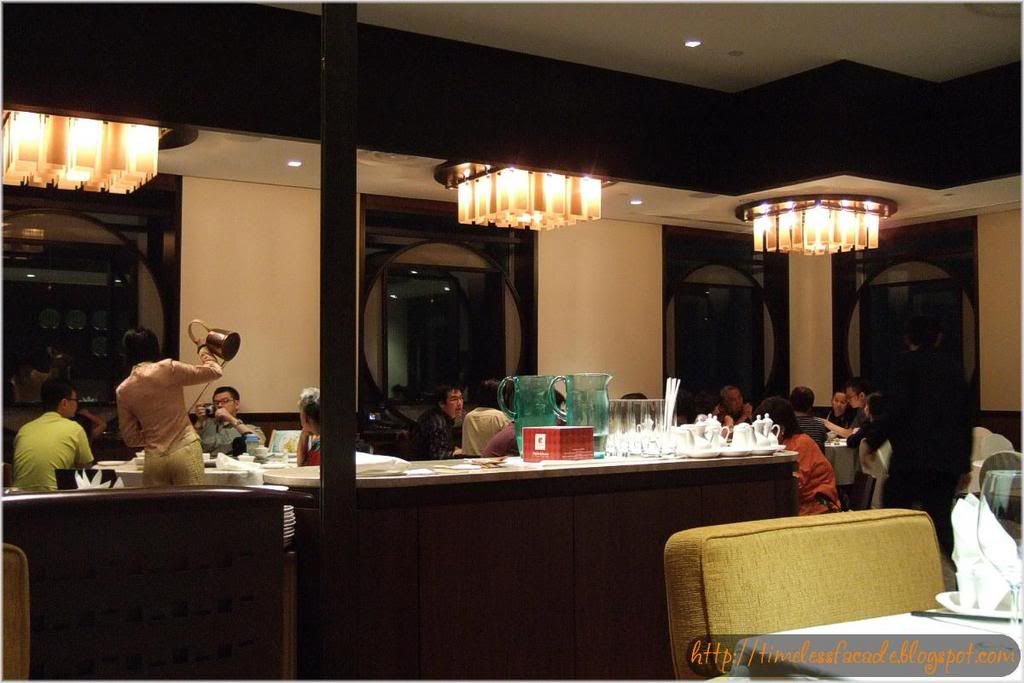 Interior Part II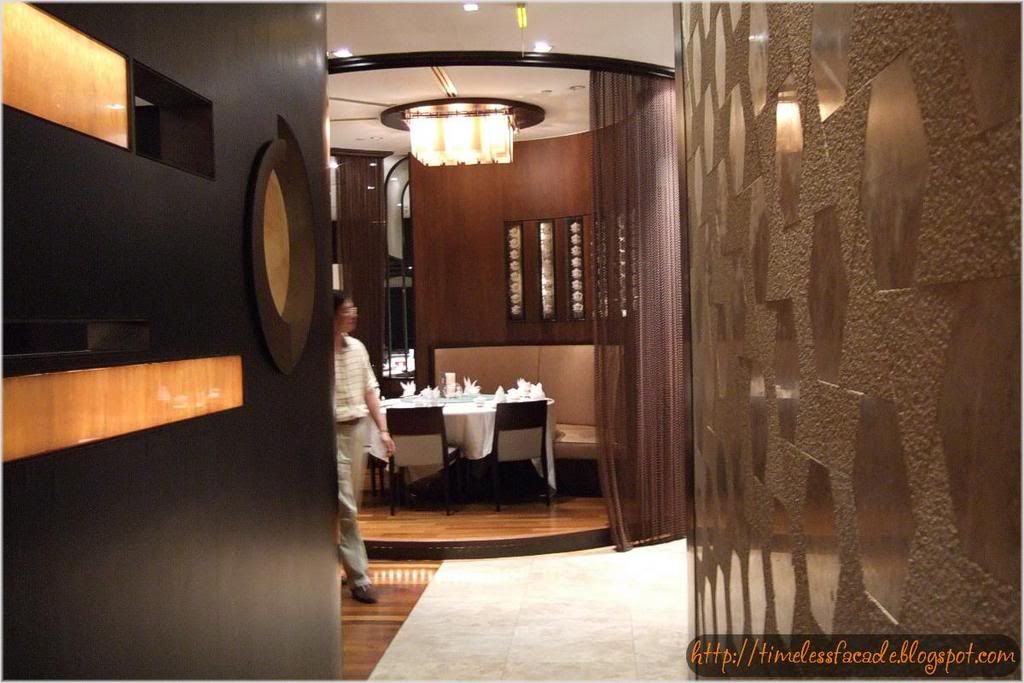 Interior Part III



View from the top
Any hopes of an awesome aerial view slowly dissipates when you step into the restaurant. The windows are not floor to ceiling windows and offer a very limited view of the surroundings. However, any disappointment is soon placated by the sombre wood themed interior with its indulgent setting and classy finish. But do not write off those windows just yet. Peer through them and you get a magnificent view of the area, complete with shimmering lights of the city below. Its just a little more troublesome thats all.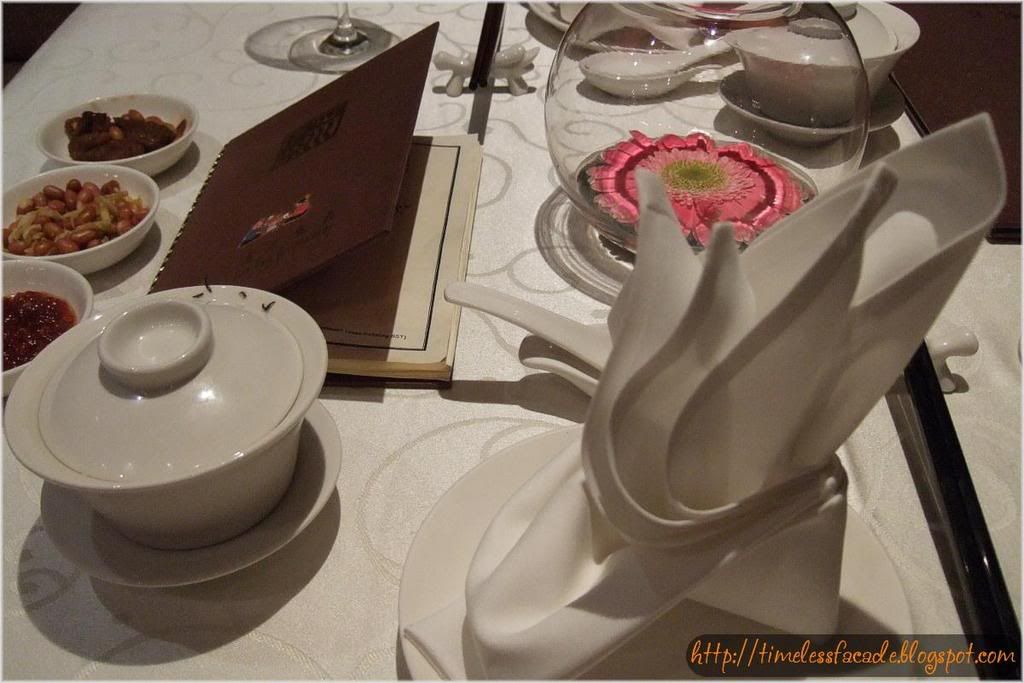 Table Arrangement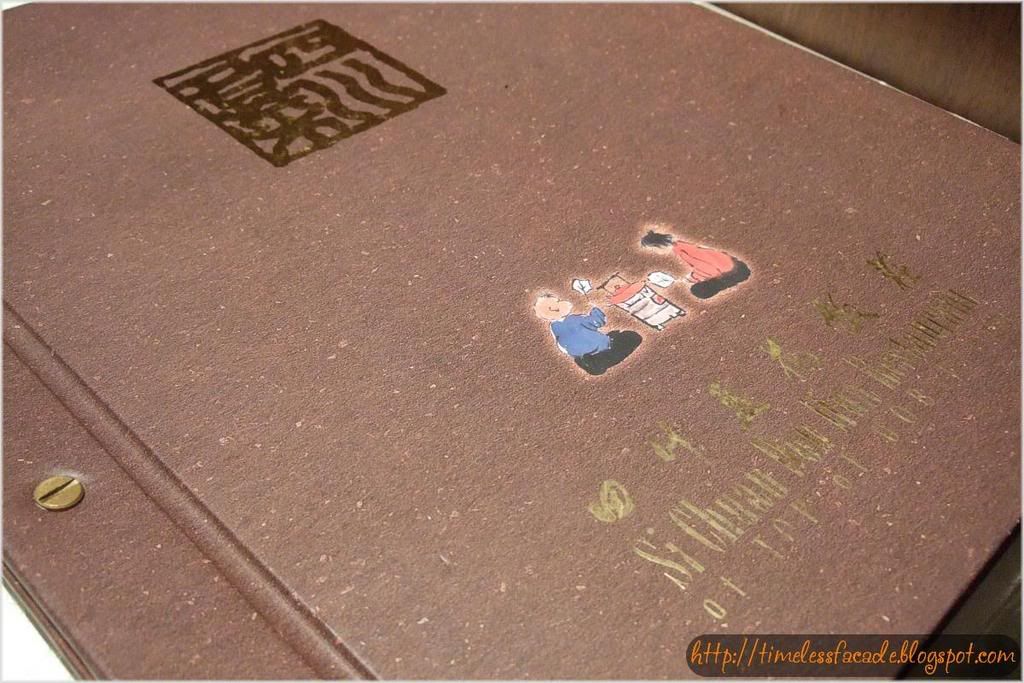 The Menu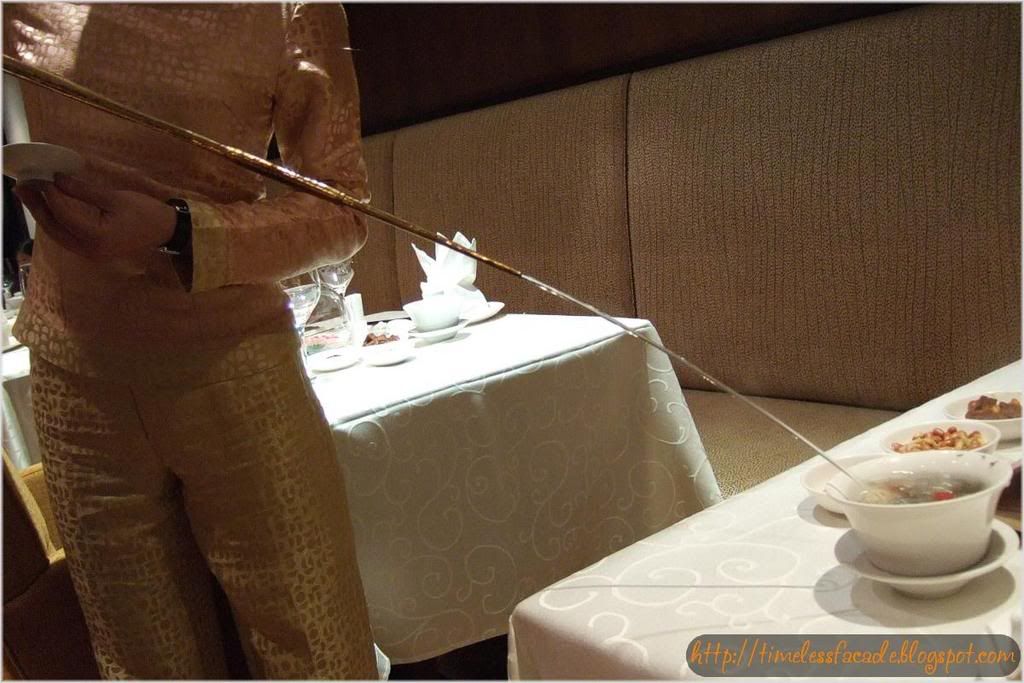 Pouring Tea is an Art!



Eight Treasures Tea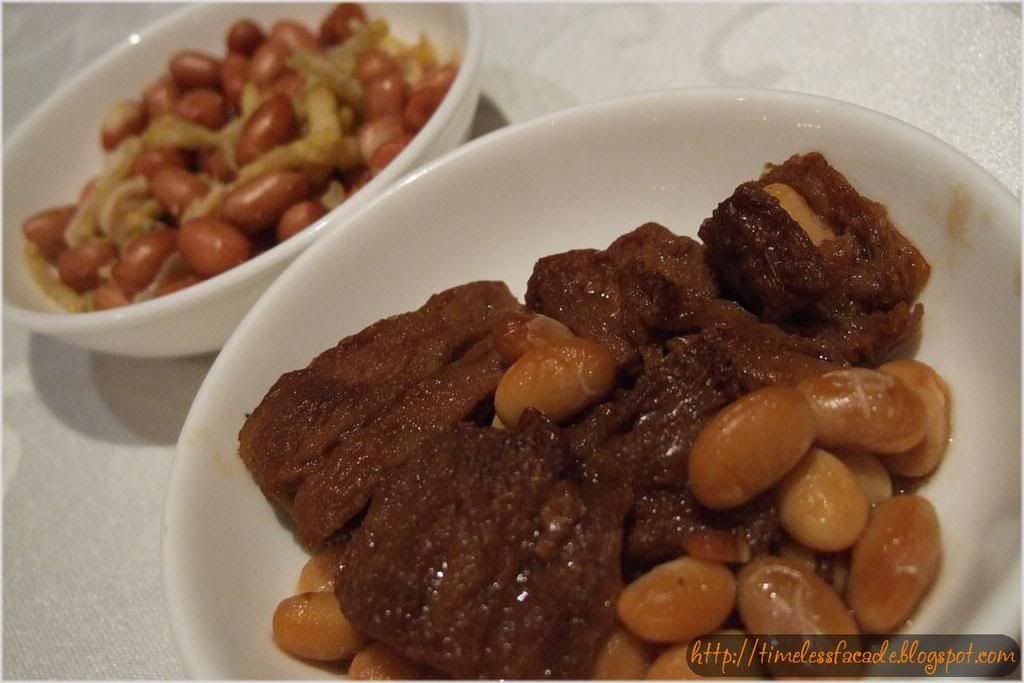 Appetizers
Now Si Chuan Dou Hua is famous for its artful method of tea pouring. There will be a guy and a lady who will be dressed in traditional martial arts attire and armed with a kettle/teapot that has a very long snout. Water from this kettle/teapot will be skillfully poured into your tea cup containing the ingredients for the
Eight Treasures Tea
. Just a little background on this
Eight Treasures Tea
because I'm a huge fan of it. It consists of Red Dates, Wolf Berries, Dried Logans, Chrysanthemum, Rock Sugar, Dried Lily Buds, Jasmine Tea Leaves and
Mai Dong
, which is believed to reduce cholesterol, stimulate blood circulation and increase immunity. On a sidenote, we had the executive set dinner menu at $78.80+++ for 2 pax.


Two Delicacies Combination
The two delicacies in this dish refers to a serving of
Dried Tau Kwa
with Cashew Nuts and a serving of sliced pork with what tasted and looked like
Belachan
. This dish really whetted our appetites although it was way too spicy for us and we had to resort to downing glasses and glasses of iced water just polish it off. The meat was thinly sliced and had a slightly rubbery texture, which made chewing a pleasure. I did find the
Dried Tau Kwa
a little too hard though.


Eight Treasure Shark's Fin and Seafood Soup
This didn't really fit the bill of traditional shark's fin soup. It was almost greenish for starters due to the excessive amount of an unknown type of vegetable sprinkled on top (I couldn't really taste what kind of vegetable it was though) and the soup tasted more like tofu soup with seafood. But don't get me wrong, it was actually very tasty while not coming across as too heavy at the same time, probably due to the less starchy texture. There was a sprinkling of shark's fin but they weren't of superior quality. Then again, no complaints for the price.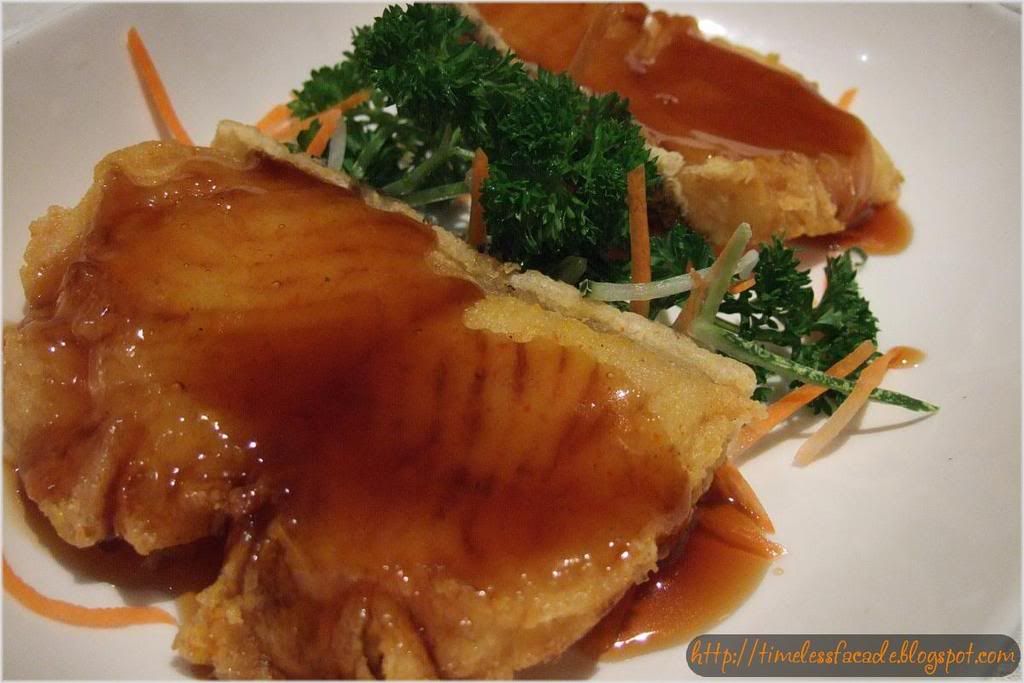 Silver Cod Fish in Sweet Wine Sauce
I personally fancied this dish pretty much. The fish was fresh, sweet and nicely fried with an almost crispy exterior. Drizzle the sweet wine sauce on it and you get a burst of sweetness from the sauce melding with the natural sweetness of the fish. A simple but delightful dish to say the least.


Fried Rice with Crab Meat
How many times have you ordered crab meat fried rice only to find miniscule portions of crab meat hidden within? Si Chuan Dou Hua's version has large chunks of crab meat embedded within throughly fried grains of rice which have a distinctive
Wok Hei
aura. Eating too much of it also doesn't render one nauseous, which is a refreshing change from the usual MSG laden ones.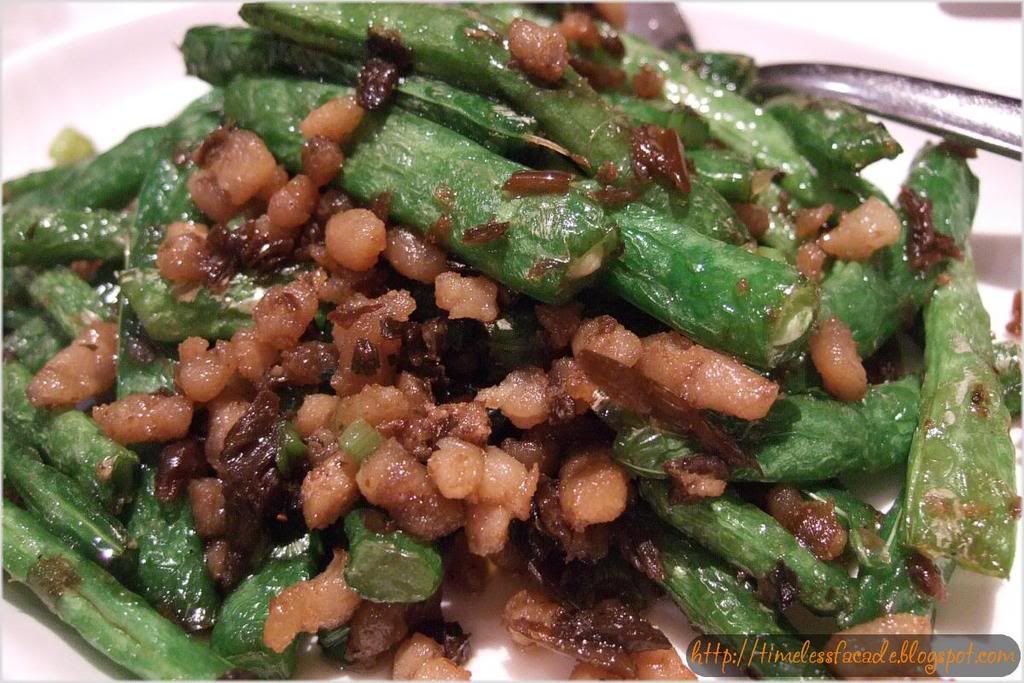 Stir Fried French Bean with Minced Meat
This is a rather uncommon dish in Singapore and many places that I've patronised don't serve it(maybe I'm just unlucky). Naturally I was excited to see that this dish came along with the set menu. Alas, excitement turned to disappointment when I had my first taste of it. The french bean was way too soft and soggy, probably a result of frying for too long. The minced meat topping was rather salty and tasted like dried shrimps actually, but it was the only thing that gave flavour to this dish.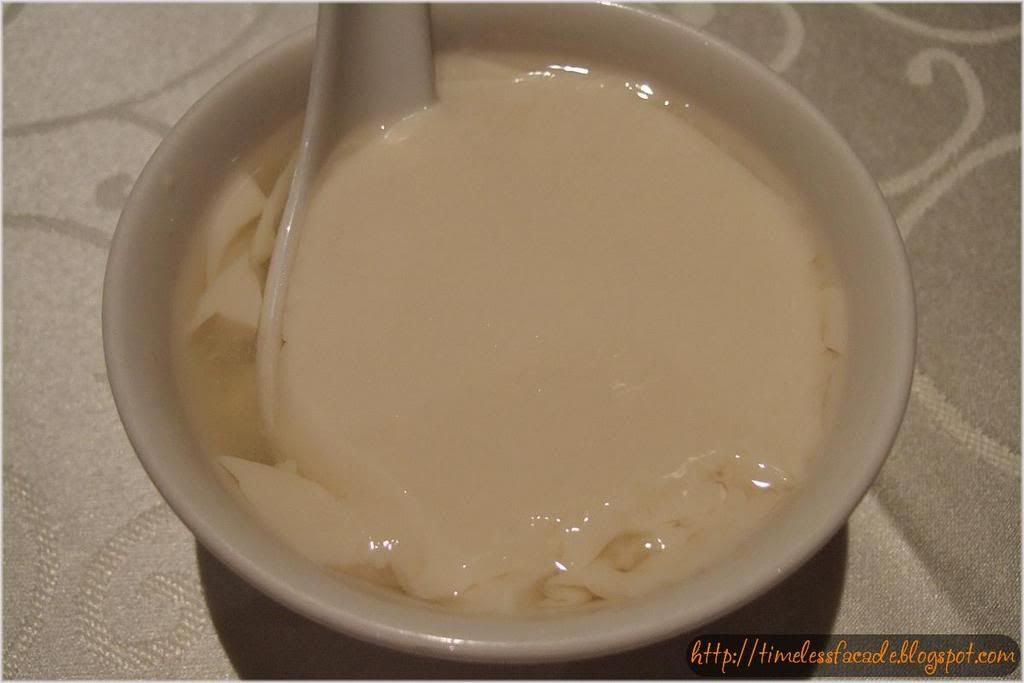 Fine Beancurd with Syrup - Dou Hua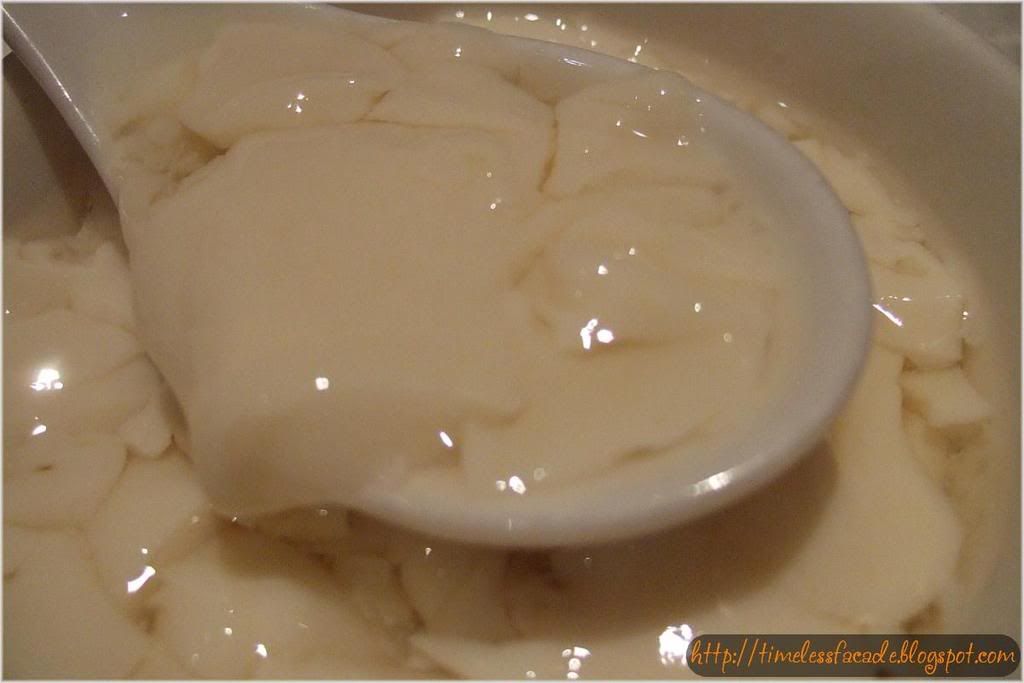 A closer look
With a name like Si Chuan Dou Hua, it isn't hard to guess what they are famous for - their
Dou Hua
. I'm not kidding, the
Dou Hua
is really a cut above the rest. Extremely smooth and quivery, the
Dou Hua
literally slitters down your throat with every spoonful. The syrup isn't too sweet, but sweet enough to carry the
Dou Hua
.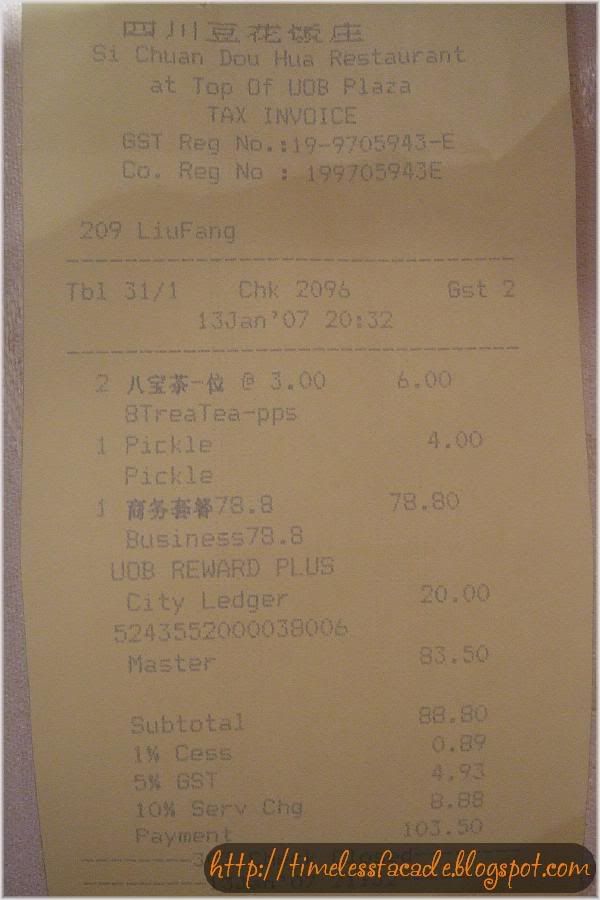 The bill
The bill came up to $103.50($83.50 after the usage of my $20 voucher), which does push the meaning of reasonable a little, but for the experience, it is still justifiable. Service is reasonably good as well, so it all adds up to a rather pleasant dining experience.
Final Verdict:
Ambience: 8/10
Service: 7/10
Food: 7.5/10
Value for money: 6.5/10
Overall:7.25/10
Address: 80 Raffles Place, #60-01 UOB Plaza 1. Other branches at 7500 Beach Road and 10 Coleman Street.
Contact: 6535 6006(UOB Plaza)
Website: http://www.sichuandouhua.com/main.html