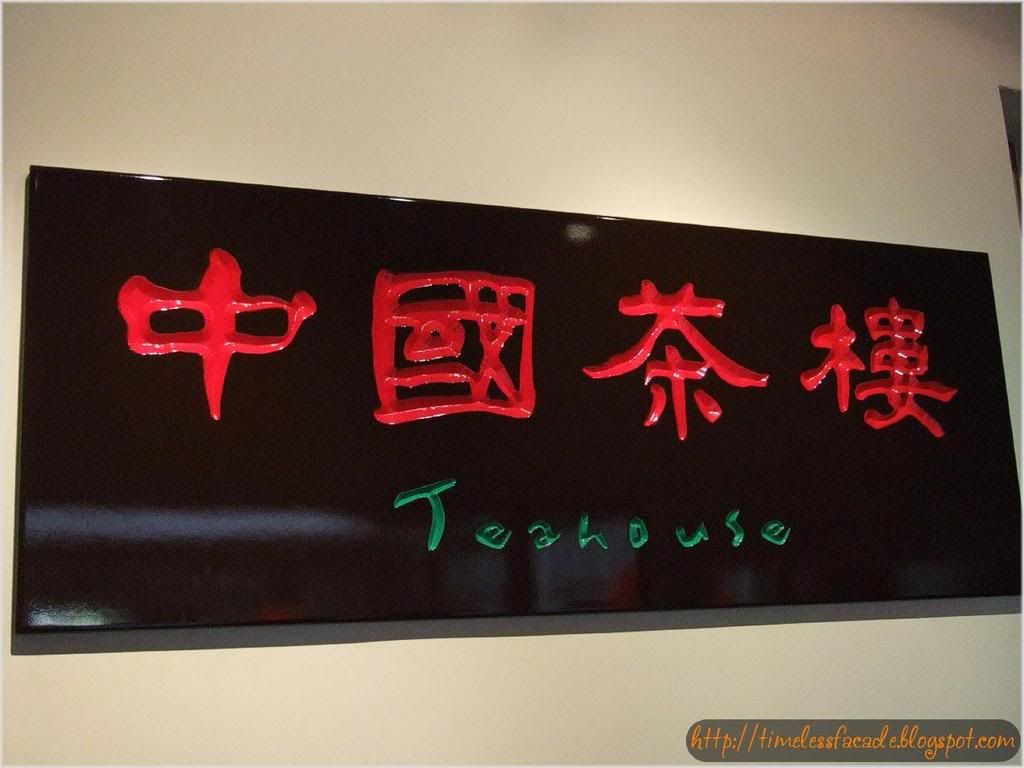 Those
Dim Sum
cravings just don't stop and its been bothering me for quite a while. With some luck, reprieve was in sight as my colleagues and I settled for
Dim Sum
at the relatively well known Teahouse near our office.


Exterior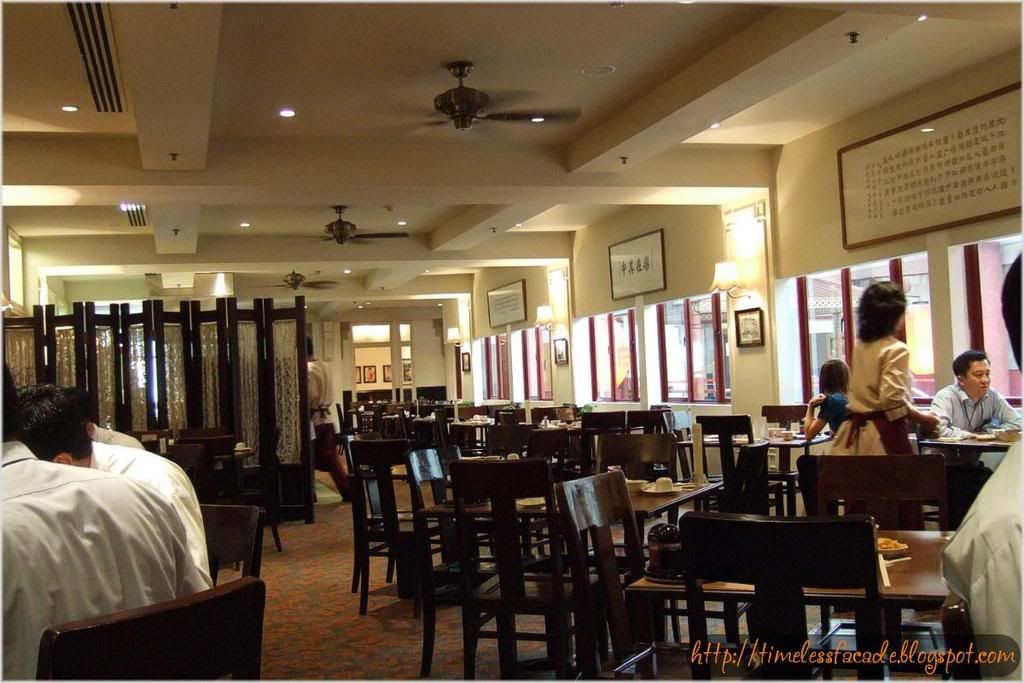 Interior
Housed on the third floor of China Square, Teahouse comes under the umbrella of the illustrious Tung Lok group, which is famous for its fine dining Chinese restaurants. Step into the restaurant and a quaint teahouse setting greets you. Decor is simplistic, with wooden tables and chairs and whirling ceiling fans. The sight of
Dim Sum
being pushed around in trolleys complete the typical teahouse atmosphere.


Tofu with Fish Paste
I found this dish very normal. The
Tofu
tasted like those you could buy at the markets and the fish paste just didn't taste wholesome enough. I could probably get one of comparable quality at half the price.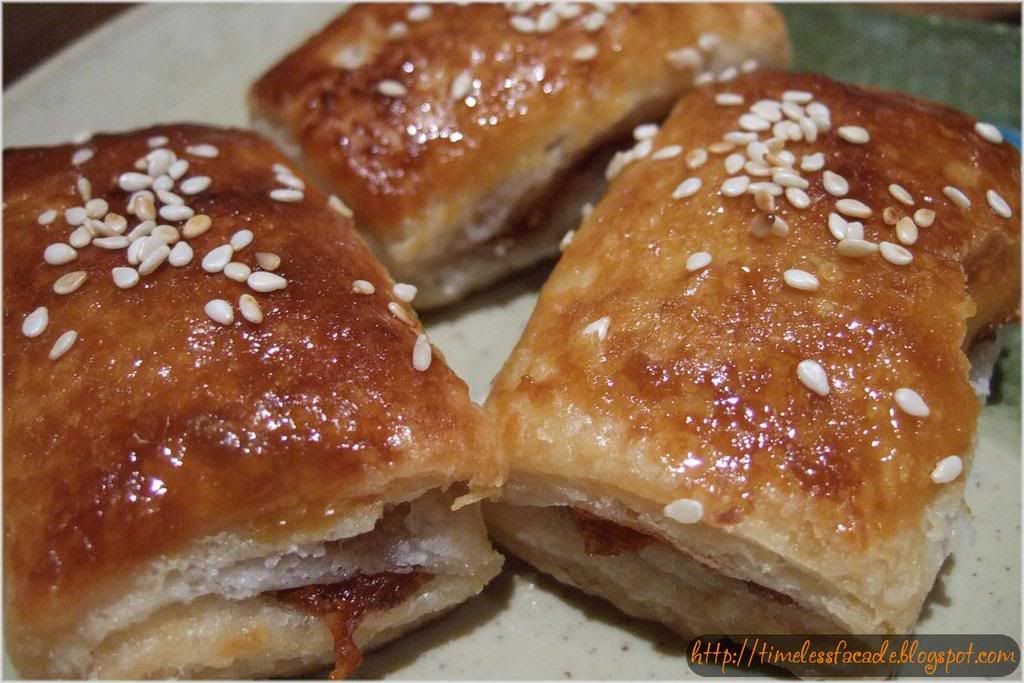 Char Siew Sou
I'm rather particular when it comes to
Char Siew Sou
because its probably one of my favourite
Dim Sum
dishes. Sad to say, this one didn't quite make the cut. Although the pastry was flaky, it wasn't crisp enough and the
Char Siew
filling was a little tasteless. No BBQ taste, not sweet, nothing. Edible, but certainly not worth the money.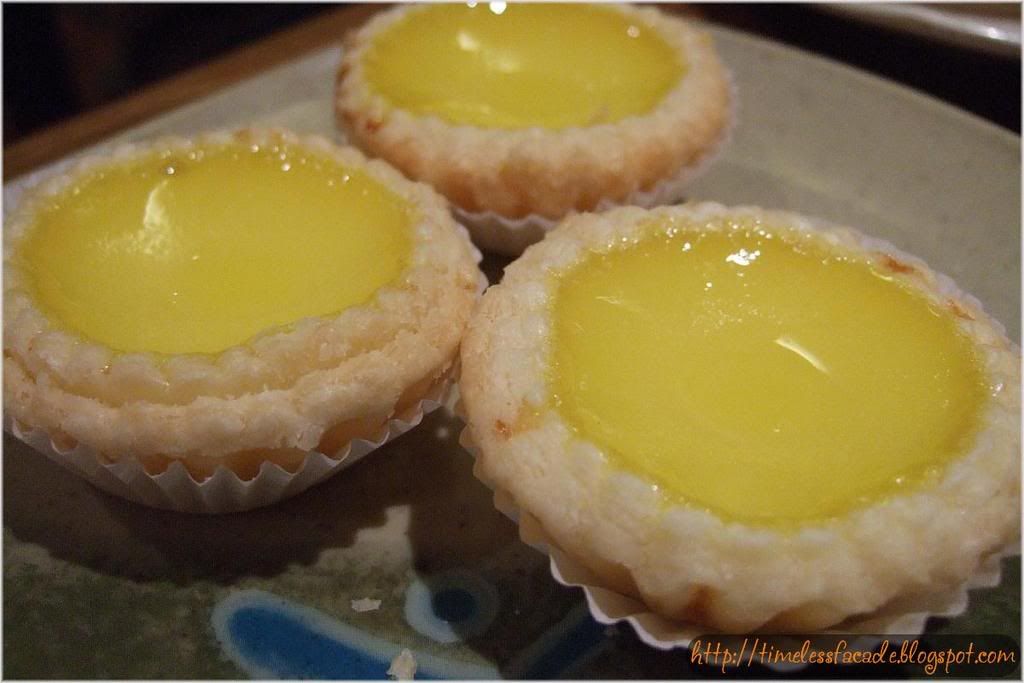 Egg Tarts
Another one of my favourite dishes. But disappointment after disappointment. The Egg Tart was just short of terrible. The custard filling was hardly sweet and the pastry crumbled upon the slightest exertion of pressure. No slightly burnt taste that I like as well.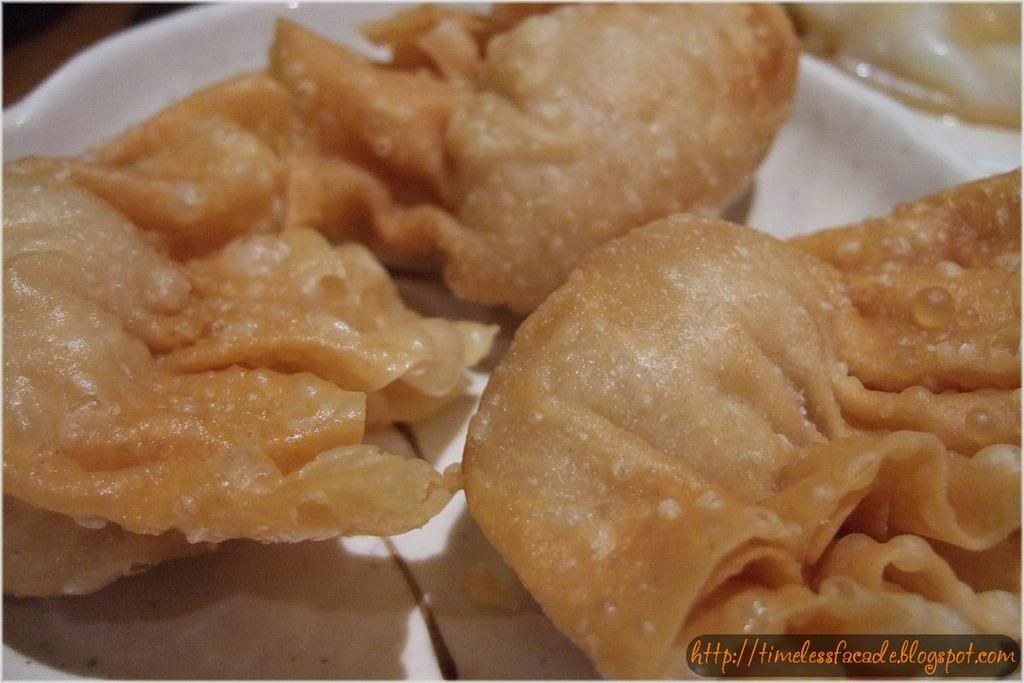 Deep Fried Prawn Dumpling
A good gauge as to whether this dish is well executed is to taste the skin. If its thin, crispy and doesn't carry a reused oil aftertaste, then its good. Of course the prawns must be fresh as well to complement the skin. Teahouse's rendition was a mixture of good and bad. The skin could have obviously done with more deep frying because it was a little chewy instead of crispy. The prawns however, were nice and crunchy, which indicates freshness?


Carrot Cake
If I were to call the carrot cake a joke, that would be an understatement. Its probably closer to disaster. The carrot cake was soft and mushy and reeked of oil. Not to mention it left a distasteful aftertaste. Pure gross. They should really take this off the menu. I'm not kidding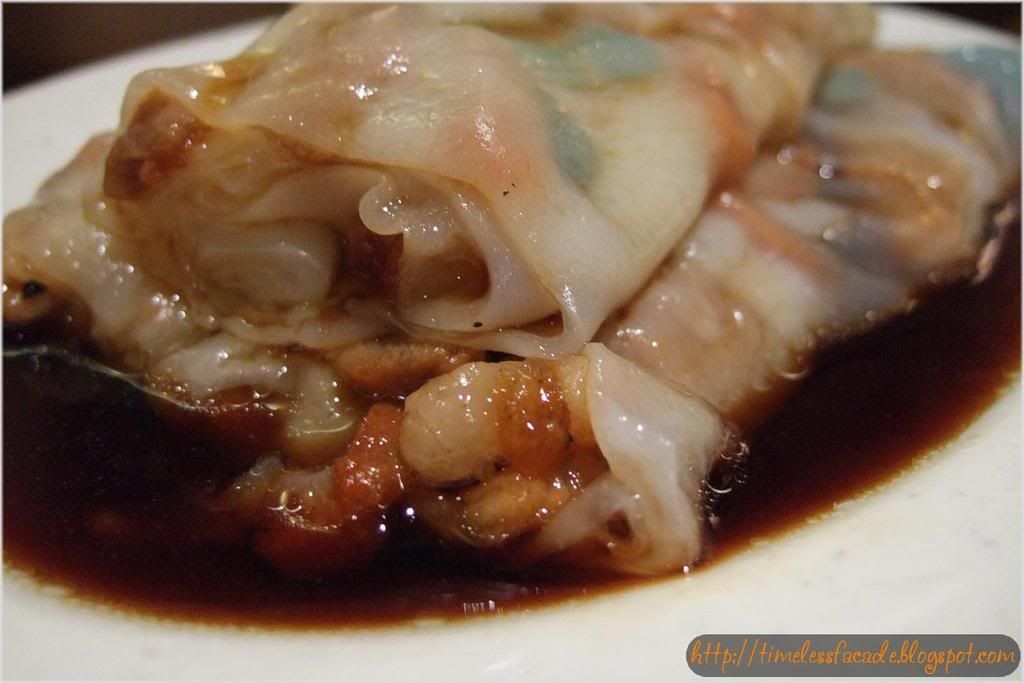 Chee Cheong Fun
We had a serving of
Char Siew Chee Cheong Fun
and
Prawn Chee Cheong Fun
. Both tasted rather normal, but I like the
Char Siew
one more due to personal biasness. Only problem with the
Chee Cheong Fun
is that the skin could have been thinner and silkier.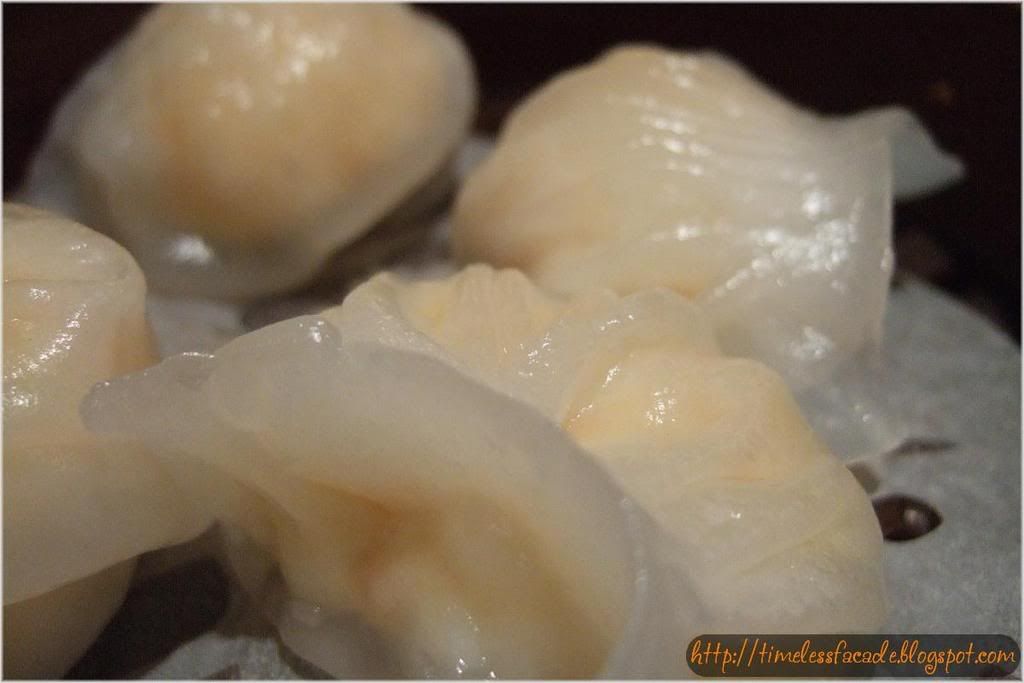 Har Gao
Fresh and crunchy prawns enveloped by an acceptably thin skin. What more can I say? Could use some heating up though as
Dim Sum
is best eaten warm or piping hot.


Char Siew Pao
The
Char Siew Pao
didn't come piping hot. In fact it came almost cold. And cold it remained, with my palate failing to warm up to it. I personally found the skin too thick and not soft enough. The filling was normal and I almost can't remember how it tastes like. I guess that pretty much says how I feel about the Pao.


The bill
An unsatisfying
Dim Sum
lunch (for me at least) for 3 pax cost about $45. Not exactly the most expensive of
Dim Sum
lunches, but it is hard to justify for the quality and quantity of food. Add in average service and you get a place where I won't be visiting again, at least not for
Dim Sum
.
Wah Lok
beckons.
Final Verdict:
Ambience:6.5/10
Service:6.5/10
Food:6.5/10
Value for money:6/10
Overall:6.375/10
Address: Level 3 China Square Food Centre, 51 Telok Ayer Street
Contact: 65330660