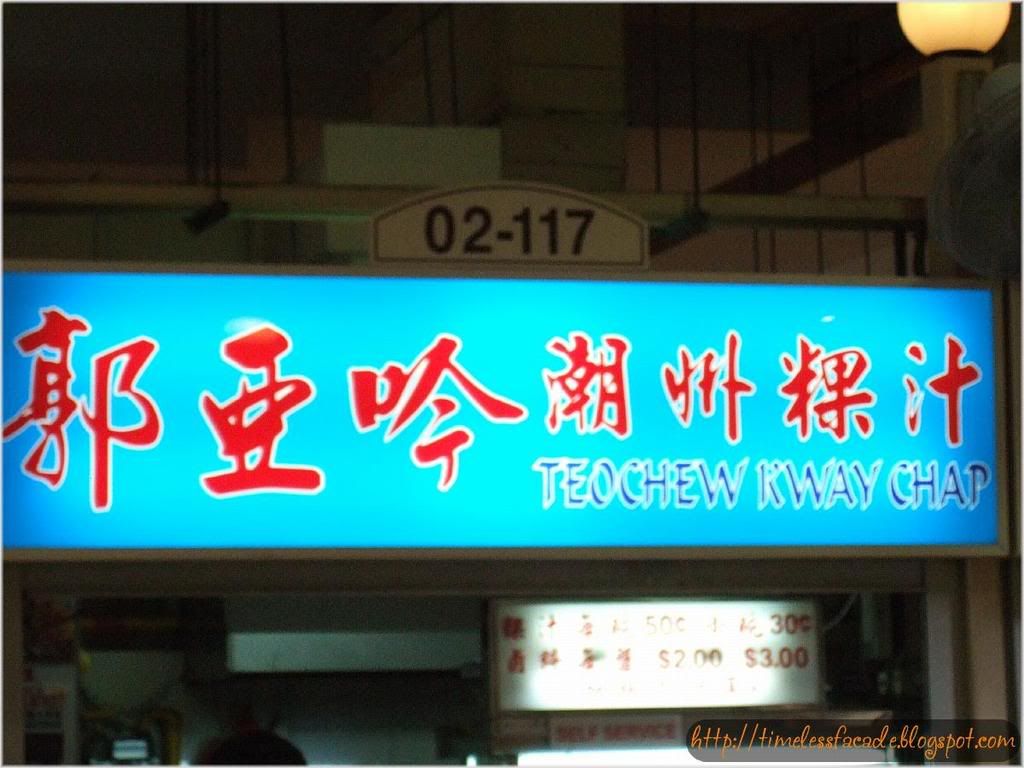 This Kway Chup stall on the second floor of Amoy Food Centre claiming to serve authentic Teochew Kway Chup (not that I actually know how thats supposed to taste like though) piqued my interest greatly and so I got down to giving it a shot.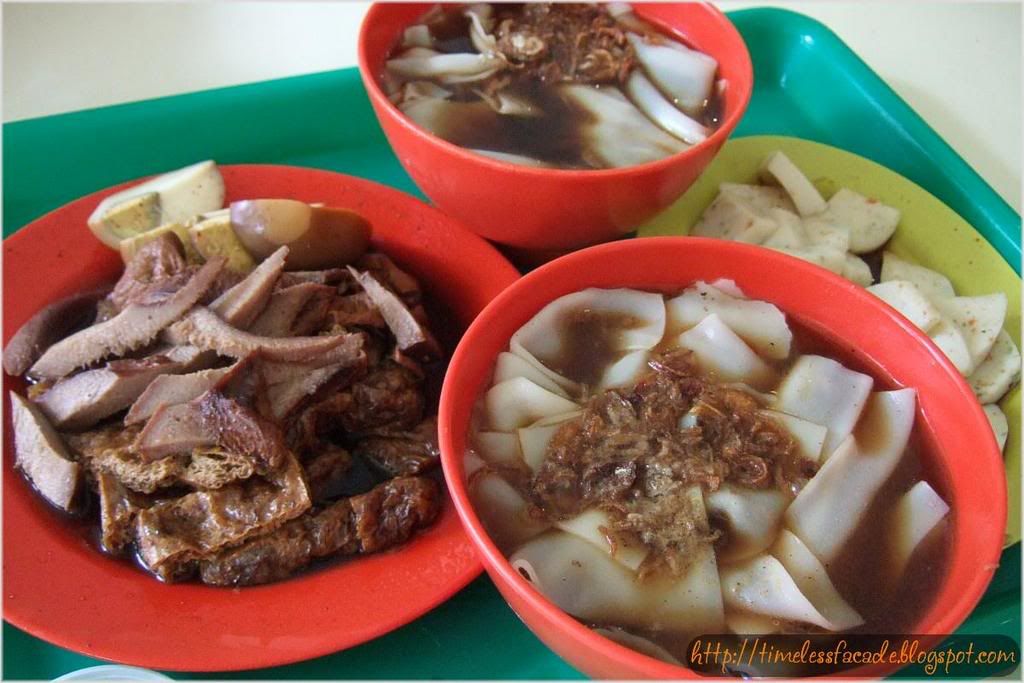 An overview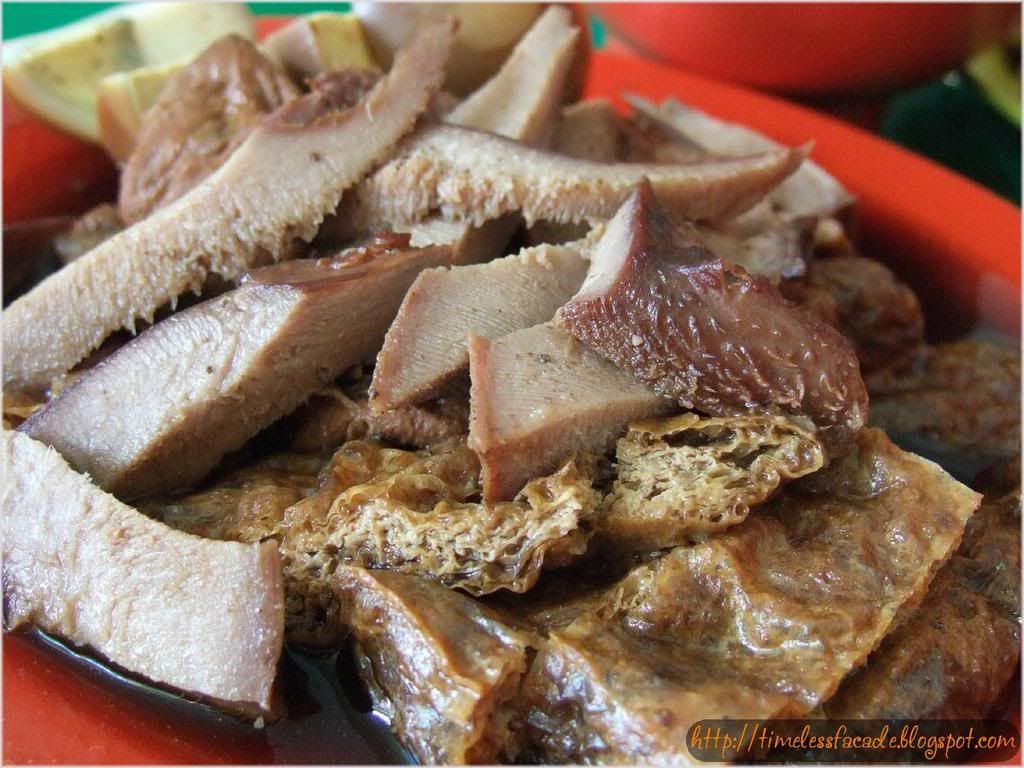 The ingredients
$6.60 bought me a platter of
Pig's Tongue
,
Pig's Intestine
,
Hard Boiled Egg
,
Tau Pok
and
Fishcake
for 2 pax inclusive of 2 bowls of the
Kway
. I personally found the ingredients too soft from simmering in the huge pot of gravy for too long. The only highlight was the
Kway
and the accompanying gravy. The
Kway
had more bite and wasn't as soggy as the normal ones you get outside. The gravy had a slightly burnt taste with a rather sharp tinge of Cinnamon. Something different and worth a try for the novelty factor. Unfortunately, not even the superior
Kway
and unique gravy is enough to warrant another try.
Rating
: 6.5/10
Address: #02-117, Amoy Food Centre