Desire - to wish or long for; crave; want. It also happens to be the name of the flagship restaurant at the recently opened The Scarlet Hotel, which serves up European food with an Asian influence. I popped by for lunch with my colleague on a lazy Friday afternoon to check out the food.


Interior




Check out the nice lover seat




Menu
I guess exhilarating best describes the Victorian theme of the restaurant. Decked out in shades of red and black, the interior oozes old world charm and solemn antiquity. Soft fluffy cushion seats and colonial style windows complete the journey back in time.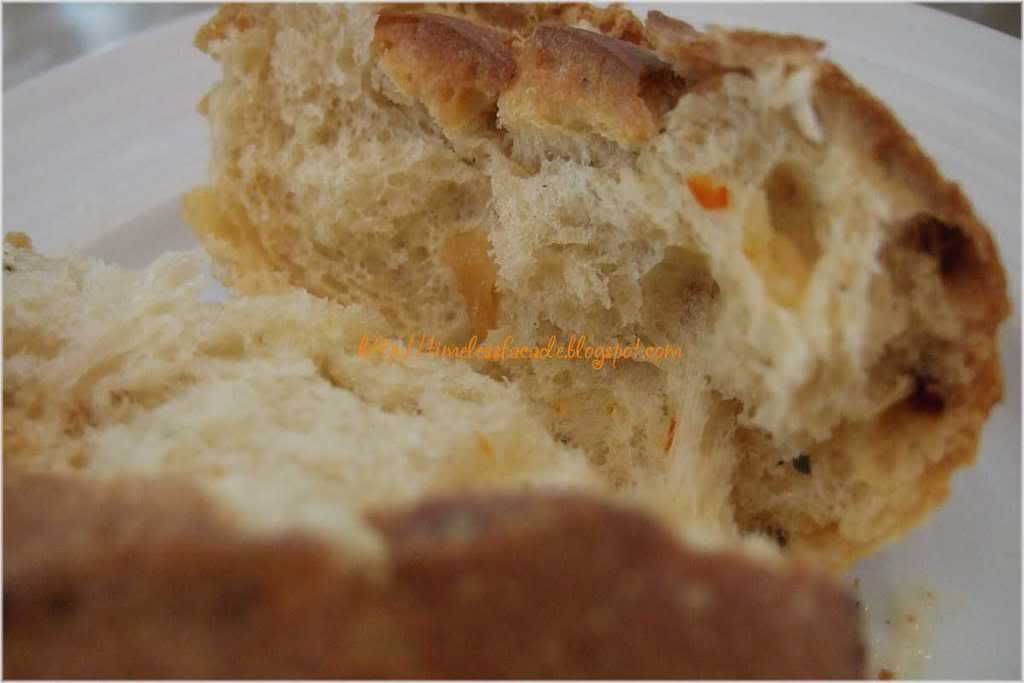 Complimentary Tomato Bread
From my conversation with the waitress, I came to understand that Desire serves up 3 types of complimentary bread, rotating each on a daily basis. What I got was the tomato bread, which I found to be rather pleasing with bits of dried tomato entrenched in it. Not quite the flavourful with bursts of tomato juice bread that I had expected, but decent enough with a soft, fluffy and warm interior.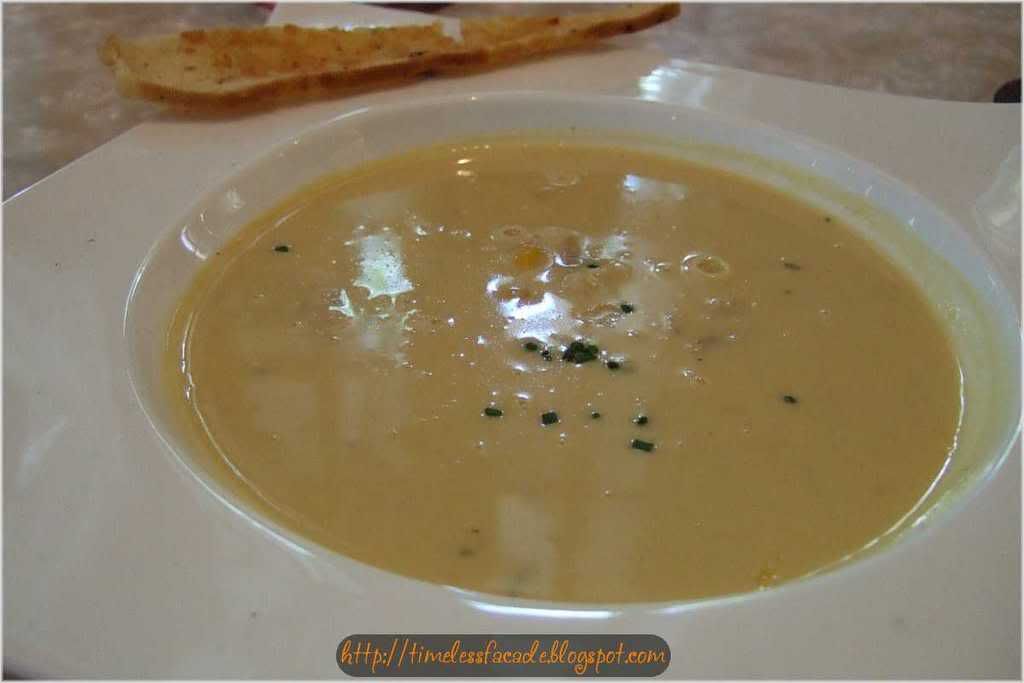 Cream of Escargot drizzled with Truffle Oil
Escargot. Don't you just love them? Well at least for me, I like them enough to order this chef's recommendation. It was quite good as the soup was not too dense and tasted rather light on the palate. However, the escargots didn't have much taste and the texture was similar to that of chicken, albeit slightly more chewy. Another grouse I had was that there was too much sweet corn in the soup, making it a tad too sweet for my liking.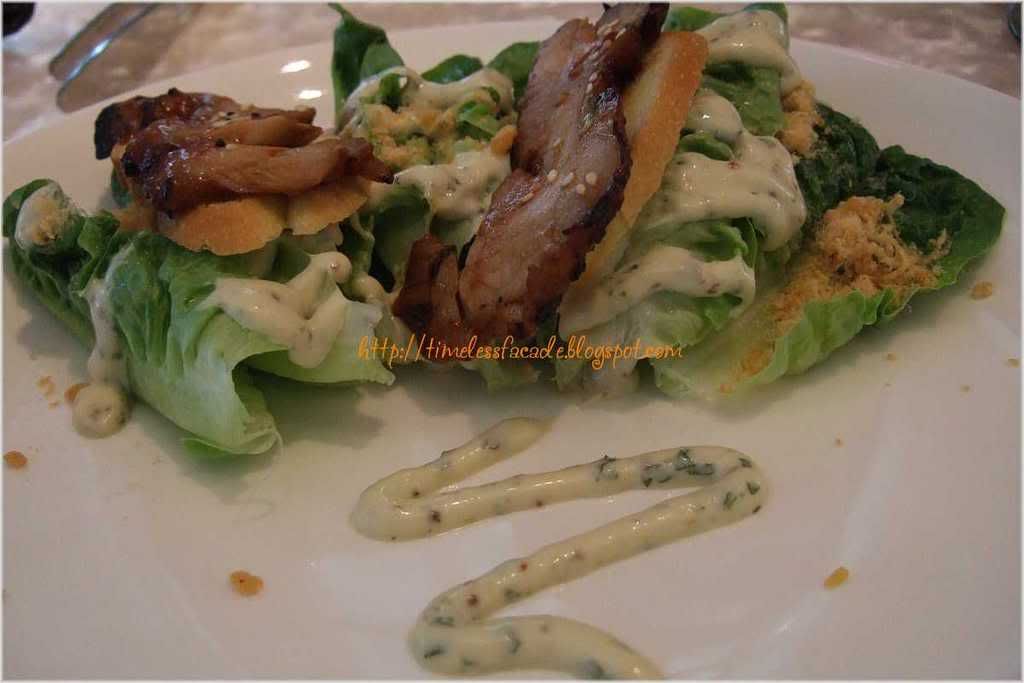 Crisp Romaine with Sesame Glazed Barbeque Chicken in Three Mustard Dressings
The vegetables were crisp and green with freshness. Together with the chewy and slightly charred
Char Siew
taste alike Sesame Glazed Barbeque Chicken, it proved to be a hit. But unfortunately, I couldn't quite make out the three mustards dressing, whatever that may be.


Oven Baked Tenderloin of Beef with Rosemary Jus, Vanilla Scented Roesti Potatoes with Asparagus and Roma Tomato Confit
I liked this tremendously. The tenderloin was done just right, with the exterior slightly charred and the interior tender and chewy. Experience the juiciness and sweetness of the steak with every bite. The Rosemary Jus went very well with the steak, giving it that smooth overall taste, yet bringing out the essence of the meat. I didn't think too much of the sides though.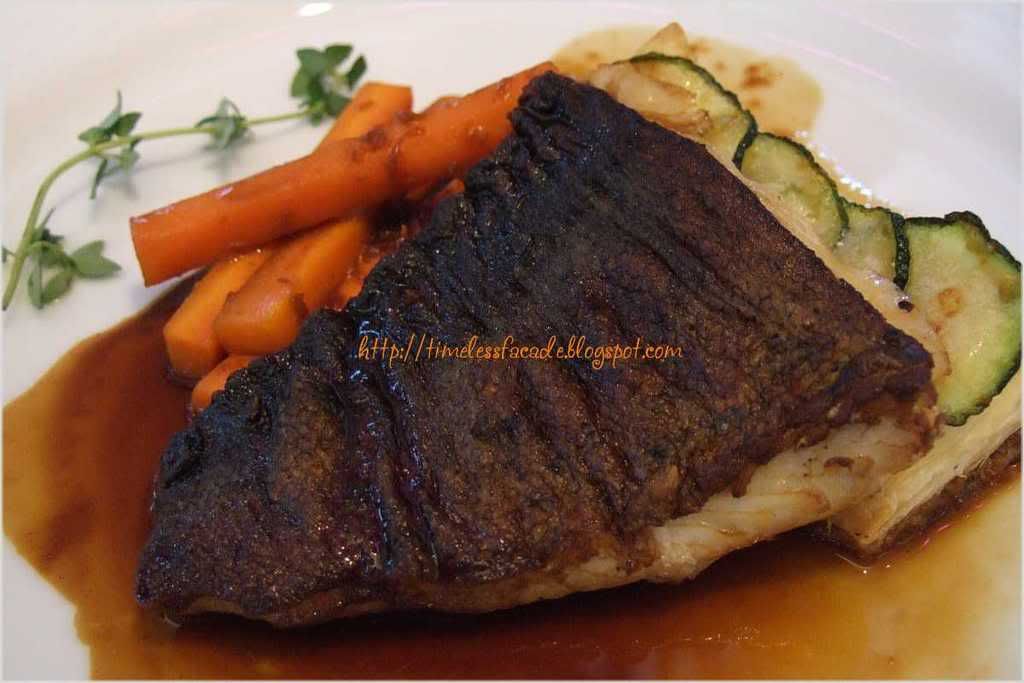 Char Grilled Atlantic Cod with Courgette Tarlet, Baby Carrots and Shiraz Jus
I only had a mouthful of this, but it was enough. One bite is all it takes to gauge the quality. The cod was rather well done with the skin blackened from the grilling and the flesh soft yet firm. The sweetness of the flesh strikes you with every mouthful and slowly dissipates, leaving behind a lingering taste of the ocean.


Banana Fritters with Gula Melaka and Walnut Ice Cream
Now this is high class
Goreng Pisang
and it tastes a lot better in my personal opinion. The flour coating around the banana wasn't too thick and carried itself very well with a slightly sweet taste. However, I couldn't quite make out the
Gula Melaka
taste unless it was referring to the miserable streak of
Gula Melaka
on the plate which looked more for decoration purposes. The walnut ice cream was pretty impressive, not overwhelmingly sweet and with chunks of walnut within.


Dark Chocolate Tart with Marinated Raspberries and Pistachio Ice Cream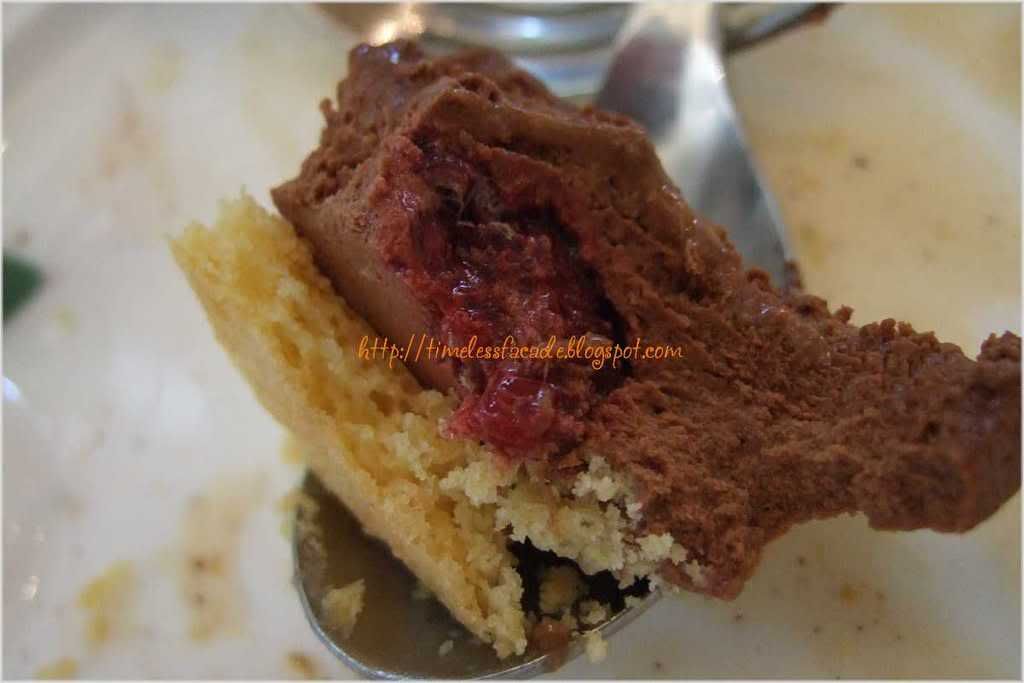 A peek into the Dark Chocolate Tart
In all honesty, this dish was not bad, but nowhere near outstanding. The dark chocolate tart wasn't too sweet, but the chocolate lacked richness. The biscuit wafer like base was a tad too dry and crumbled a little too easily. On a positive note, raspberries were laid inside the chocolate itself, which I felt was a nice touch, both taste and presentation wise.


Latte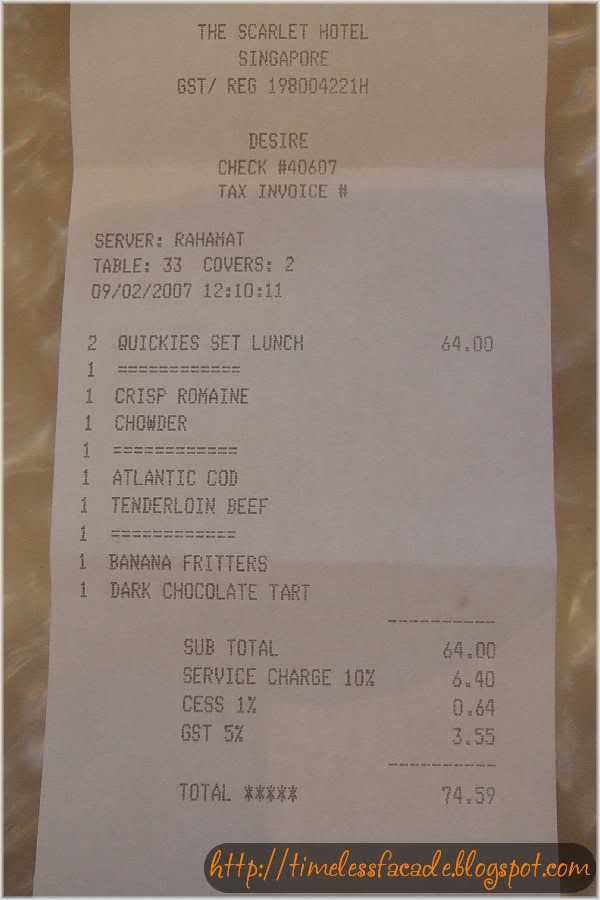 The bill
Lunch for 2 pax came up to $74.59/-, inclusive of a cup of tea, coffee, latte or cappuccino. Reasonable if you ask me. The service is great, ambience is great and though the quality of food isn't excellent, it is still leagues above average. This is the perfect place to bring your date, but do remember to make reservations for those lovey dovey cushion seats. I'll be back again, this time with my gf in tow.
Final Verdict:
Ambience:8.5/10
Service:8/10
Food:7.5/10 (8/10 for the steak)
Value for money:7/10
Overall:7.75/10
Address: The Scarlet Hotel, 33 Erskine Road
Contact: 65113323