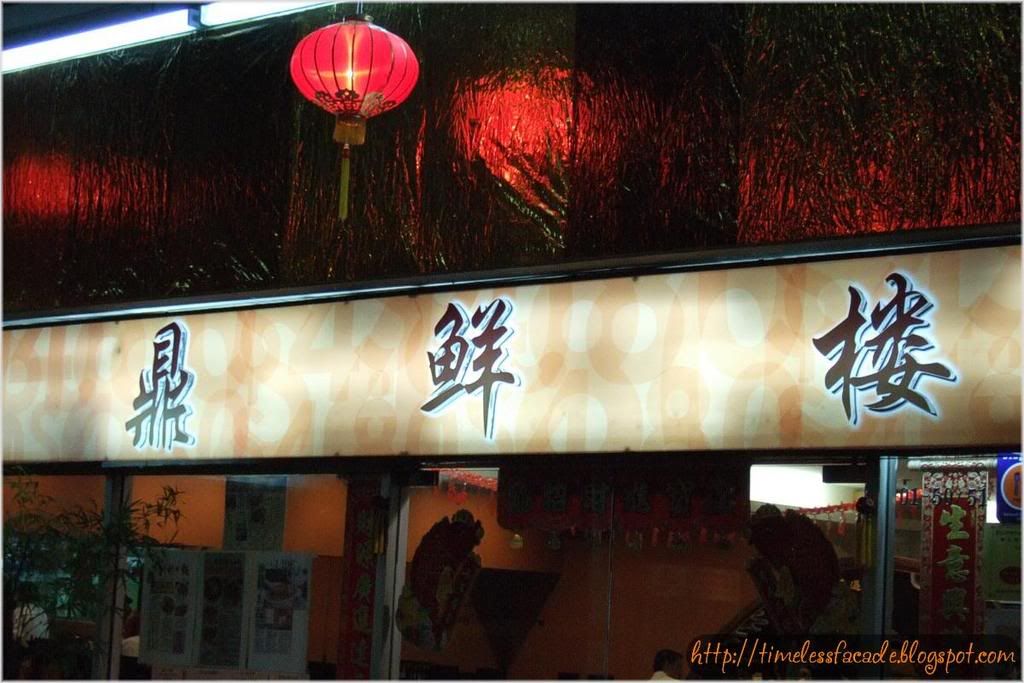 Had heard about Ding Xian Lou from some of the club members and decided to drop by with my gf for dinner. Located right next to the main entrance of Golden Mile Tower at Beach Road, its claim to fame is its pricing - $4.80+ for every dish and that includes prawns, crabs and fish!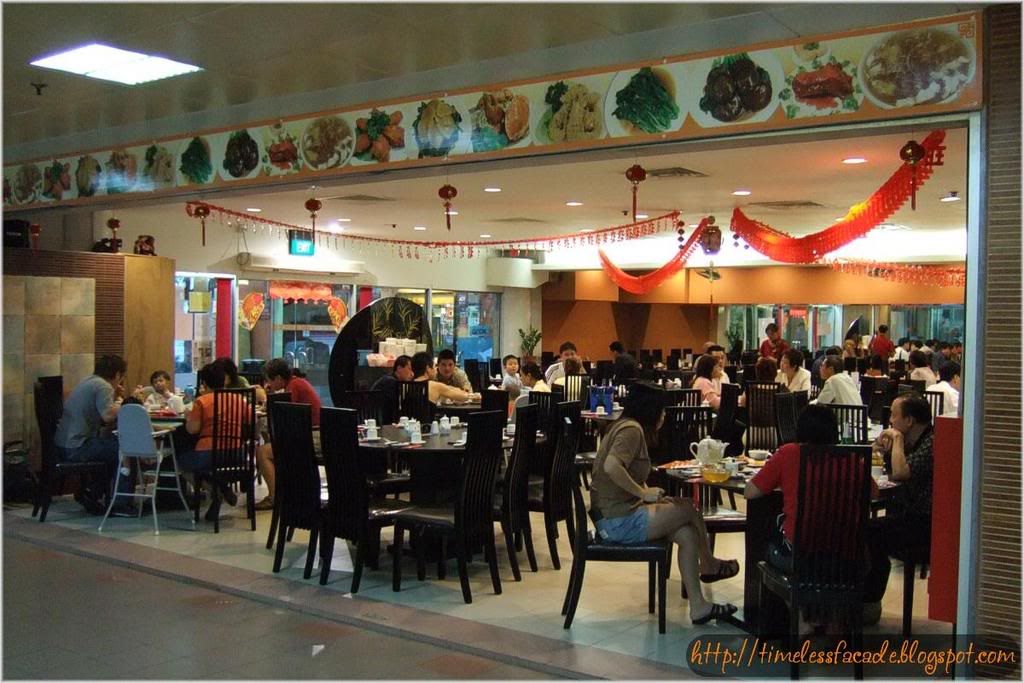 View of the shopfront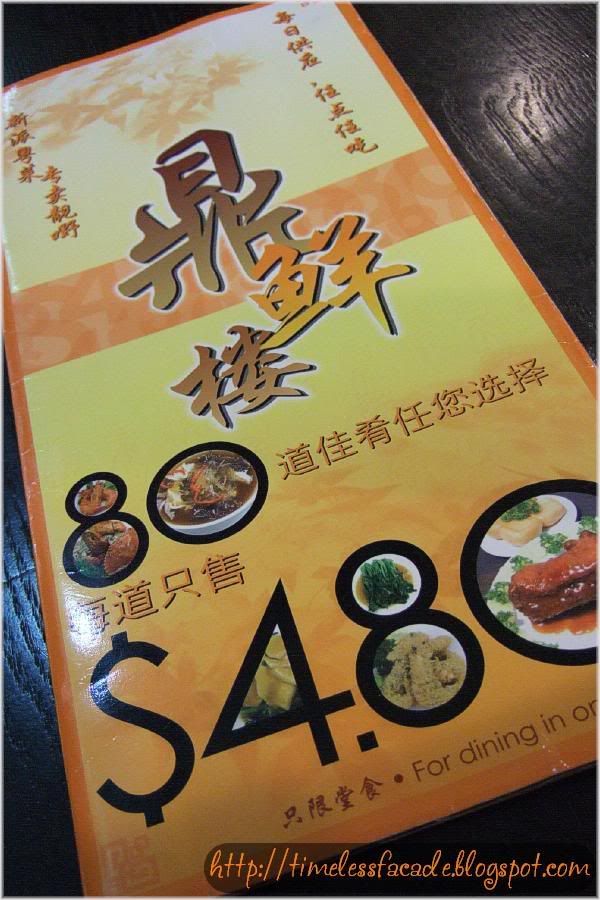 Menu
The outfit didn't look quite like a restaurant yet it didn't quite suit the cafe tag either. Well it came with a few tanks which had prawns and fishes swimming in what looked like rather murky water. Oh and waitresses too.


Boiled Live Prawn
You must be thinking, $4.80+ for prawns is a steal and I'm rather inclined to agree with you. However, for that price, you get 5 average sized prawns which are fresh, but I did get quite turned off by the sight of the live ones swimming around in the filthy tank.


Thai Style Crispy Chicken
This was none other than your common lemon chicken with a few slices of mango, salad and chilli atop. So much for the name I guess. This was pretty alright, but a little less flour coating on the chicken would have been nice.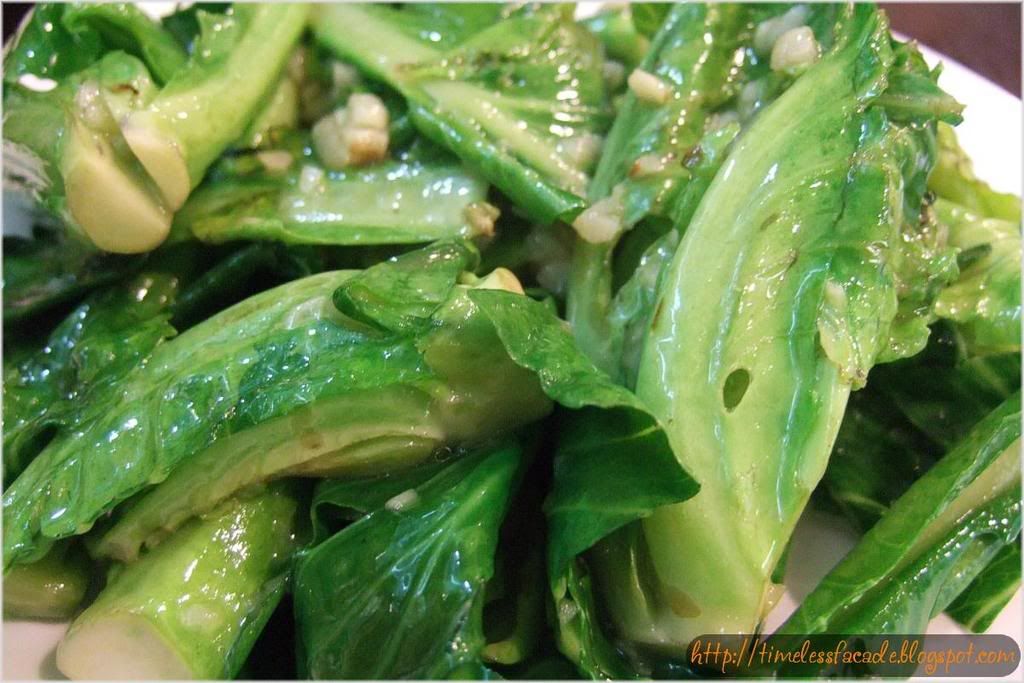 Fried Kailan
I almost returned this dish to them. I'm not kidding. The vegetables were dark green, which indicated staleness and had holes in the leaves. Maybe I was just being paranoid, but I bit off all the stems and consumed only the leaves in fear of biting into a half asleep worm hidden within. In all honesty, I wouldn't even pay $2 for this dish, much less $4.80+.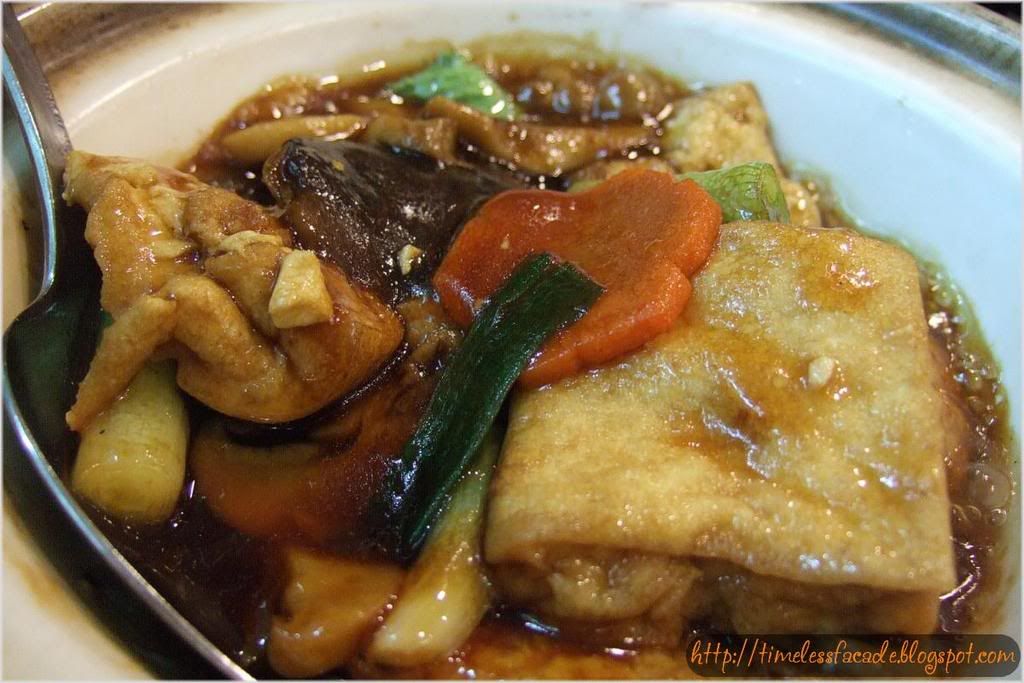 Braised Beancurd in Claypot
This dish came across as rather normal and small (I counted 4 slices of beancurd). Only grouse I had was that the beancurd tasted rather flat and didn't have much bite.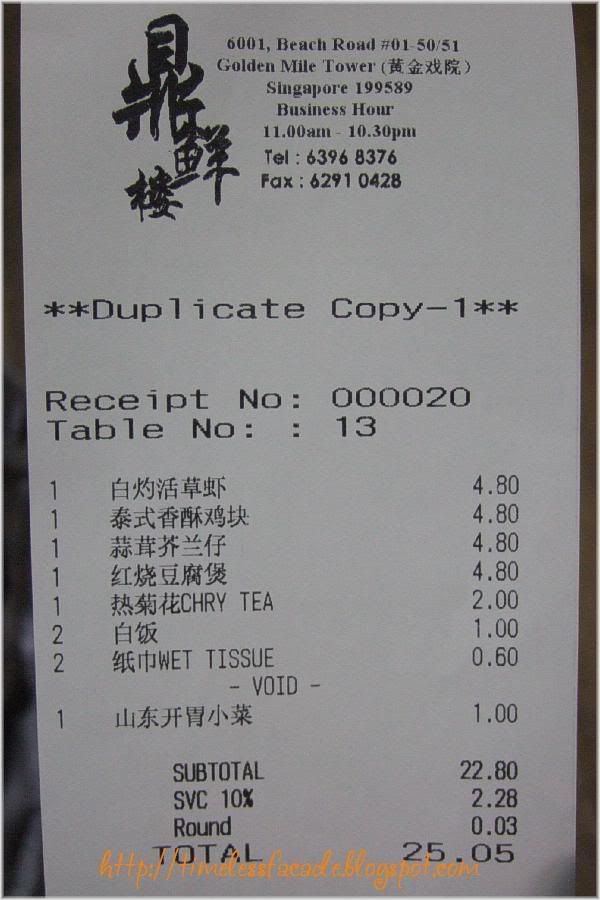 The bill
The bill came up to about $25 for 2 pax. Sure it isn't an expensive sum to pay, but the quality of food leaves much to be desired. The prawns were probably the only exception, but then again, portions are rather pathetic. In case you are wondering if you could get by by ordering 1 dish by person, the answer is no. Only after consuming our 4 dishes and 2 bowls of rice did my gf and I feel marginally satisfied. That pretty much sums up how big the portions are. Oh and service is rather bad which really doesn't justify the 10% service charge. Inattentive, forgetful, hasty tones and the list goes on. Do give it a thought first before you jump on the bandwagon and try this place out.
Final Verdict:
Ambience:6/10
Service:5.5/10
Food:6/10
Value for money:6.5/10
Overall:6/10
Address: #01-50 Golden Mile Tower, 6001 Beach Road
Contact: 63968376