Another writeup on Maxwell market consolidated from a few of my trips down during lunch.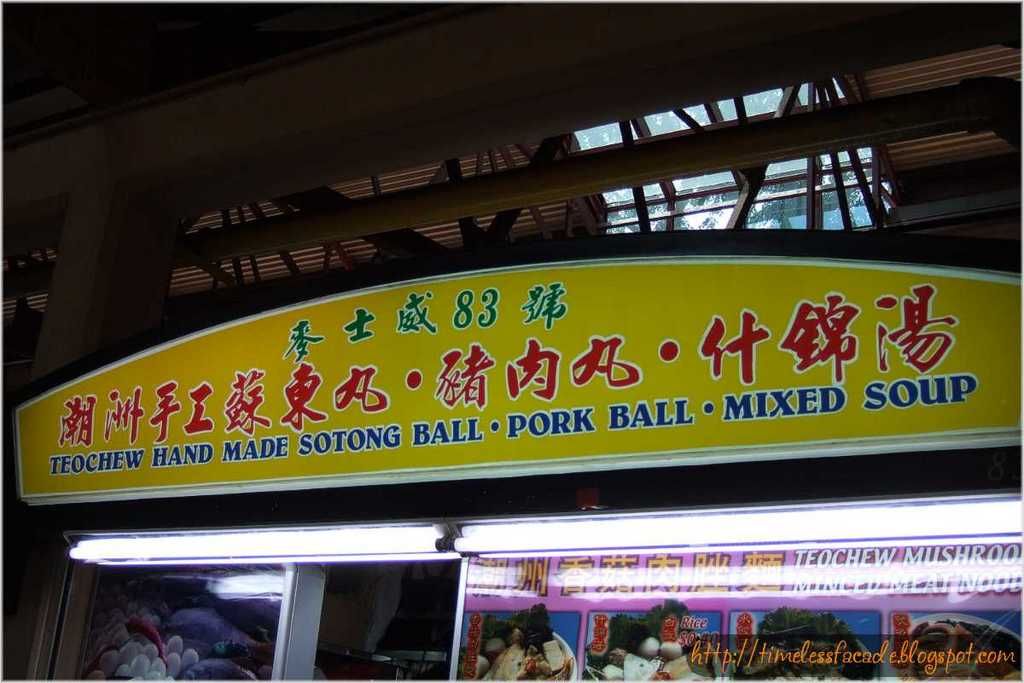 The stall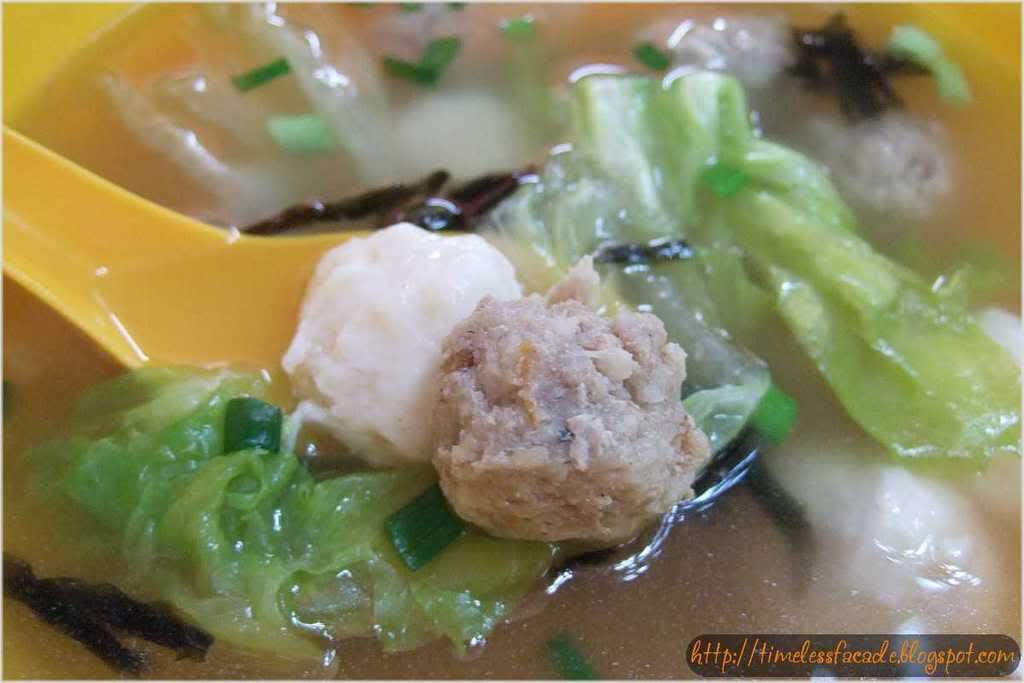 The ingredients
Saw a short queue forming outside this stall so I went to give it a shot, sort of like herd mentality. I got myself a bowl of
Sotong
balls and meatball Soup with a bowl of rice ($4.50 for about 10 balls). The
Sotong balls
were surprisingly crunchy with lots of bite. The meat balls were evidently handmade from the rough yet compact texture, packing in a tasty mouthful. The soup was rather normal though. Do try it out!
Rating
:7/10


Xing Xing
A pity I forgot to take pictures of the Tapioca Cake and
Ondeh Ondeh
that I bought simply because I couldn't resist popping them into my mouth the minute I got my hands on them. The
Ondeh Ondeh
was soft on the outside with lots of coconut shreds and sweet on the inside due to the liquefied
Gula Melaka
. The Tapioca Cake, on the other hand, was hardly sweet yet smooth and soft. Both are equally good! Pictures will have to wait though. On a side note, this stall is very well known for its
Ondeh Ondeh
and they are usually sold out by about 11+ in the morning, so go early!
Rating
:7.5/10


The store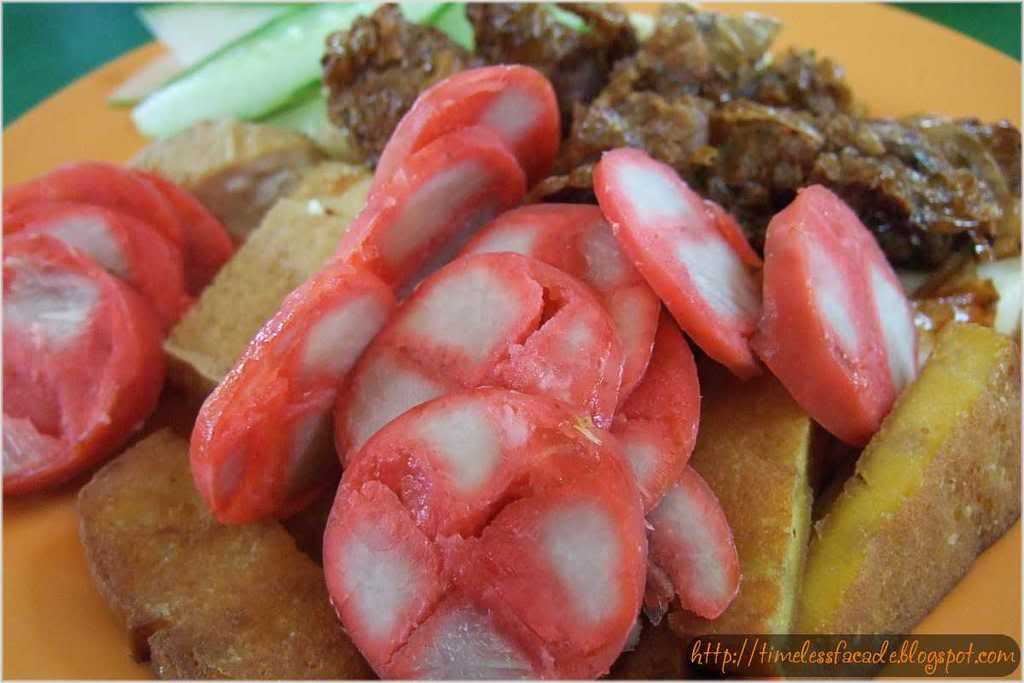 My order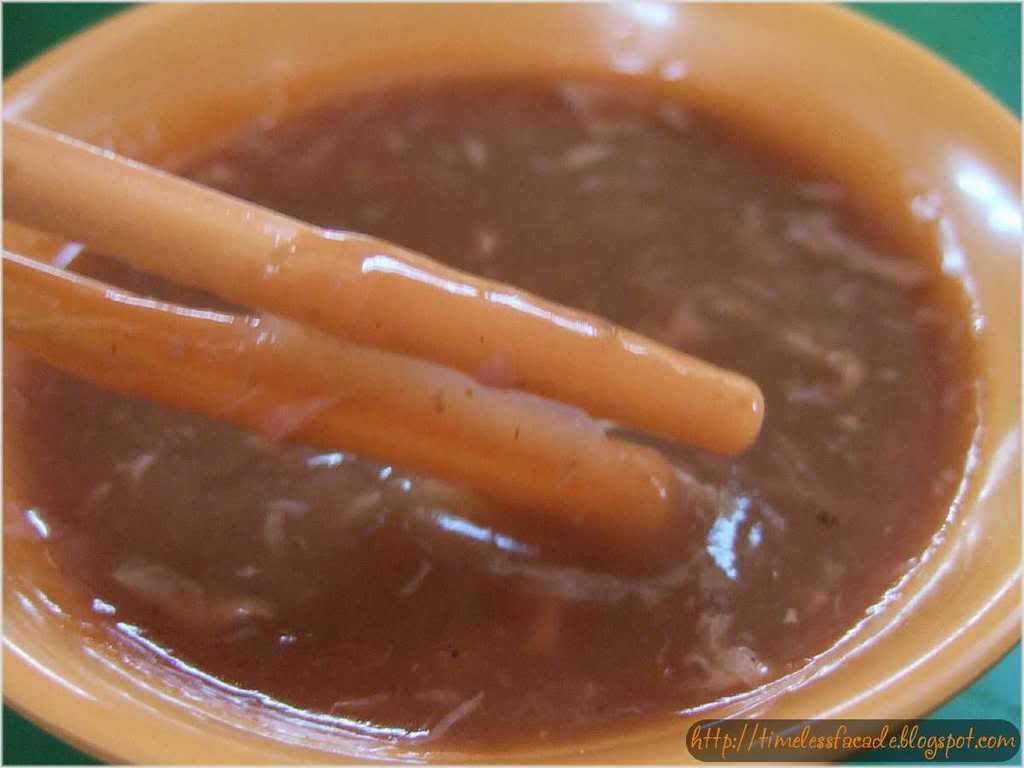 The funny tasting sauce
I had a $6 serving of 5 items for 2 pax and ended up polishing the whole dish by myself (wasn't too big actually) together with a plate of beehoon. The egg slices were pretty unique because they slightly sweet, very much like eating
Tamago
, except that this one was slightly crispy due to the deep frying. The
Wu Xiang
was also quite good, with the skin being very thin and crispy and the filling a little sweet. The others were normal. Overall, not bad, but waiting time can be a killer.
Rating
:7/10