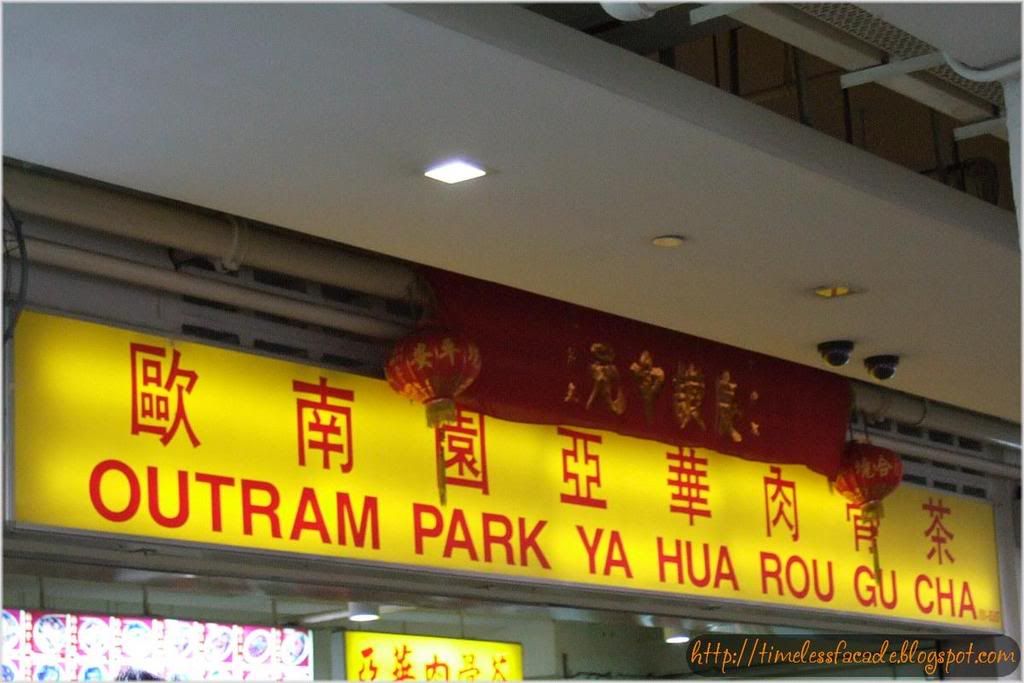 Had intended to go to Ng Ah Siao at Rangoon Road for some early morning Bak Kut Teh but they are closed until the 21st of Feb for Chinese New Year. At 8am in the morning, choices for Bak Kut Teh were rather limited so headed down to Outram Park Ya Hua Rou Gu Cha. Just a short recap of news that happened not too long ago. The chief executive of Hong Kong, Donald Tseng was in Singapore and had wanted to try out Ng Ah Siao, but got turned away. He ended up at Outram Park Ya Hua Rou Gu Cha instead.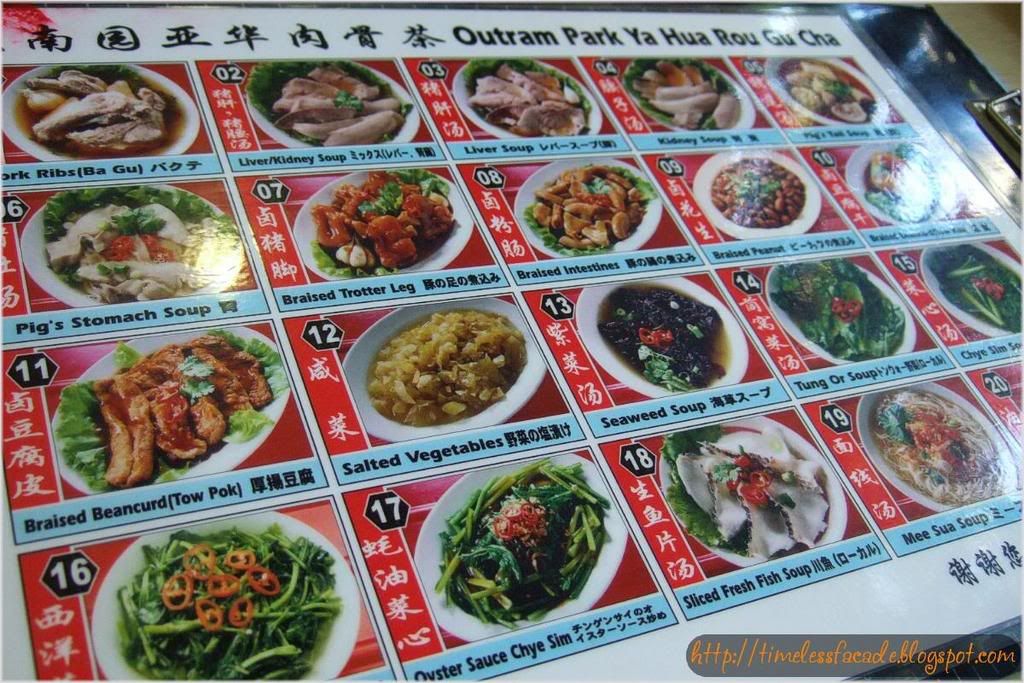 Menu



Tea!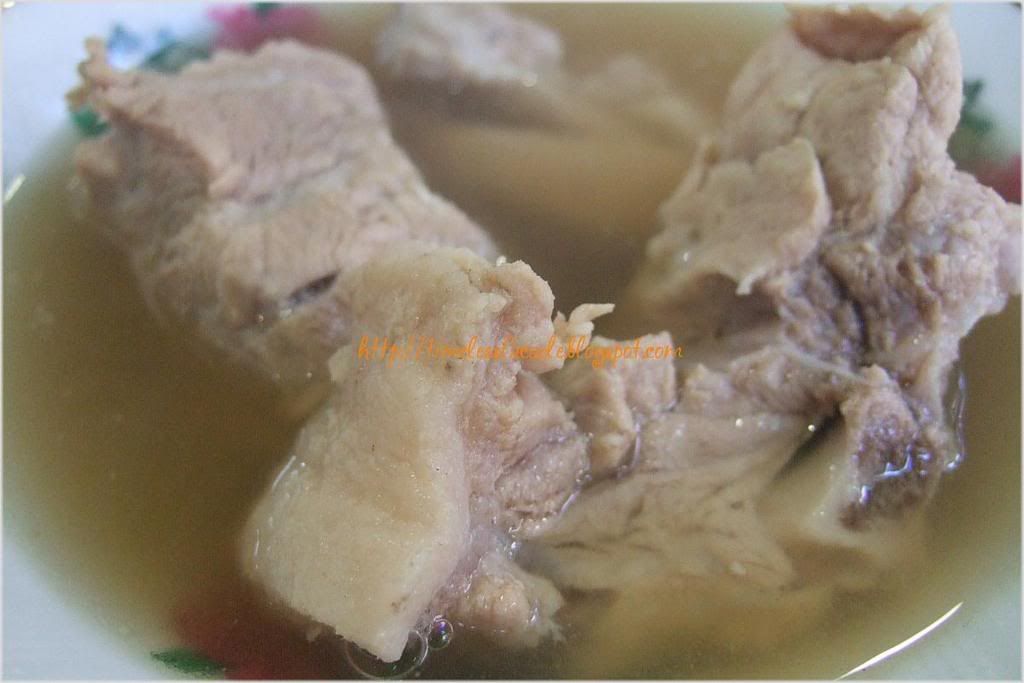 Bak Kut Teh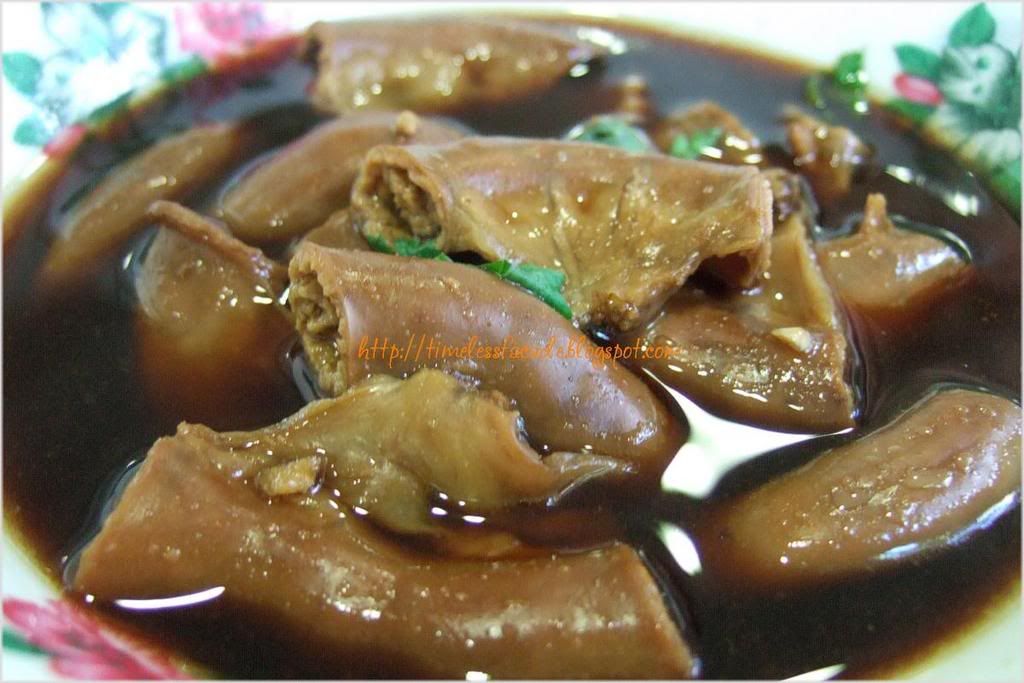 Intestines
This joint serves up Teochew style Bak Kut Teh which is similar to that of
Founder's
. The soup is clear, tasty and peppery and goes down best with a pot of concentrated Chinese tea. However, I found the meat a little too dry and tough, not as tender as I would have liked it to be. The side of intestines tasted rather normal to me. Although Ya Hua's BKT is cheaper at $5/bowl, I still prefer
Founder's
rendition because of the discernible tenderness of the meat and hey! 50 cents more isn't alot to pay for bigger servings and better meat.
Rating
: 7.5/10
Address: #01-05-07 PSA Tanjong Pagar Complex, No.7 Keppel Road & #01-01/02 Isetan Office Building, 593 Havelock Road
Contact: 62229610(Keppel) & 62357716(Havelock)
Opening Hours: 7am - 3pm(Keppel) & 6pm - 2 am(Havelock). Closed on Monday.