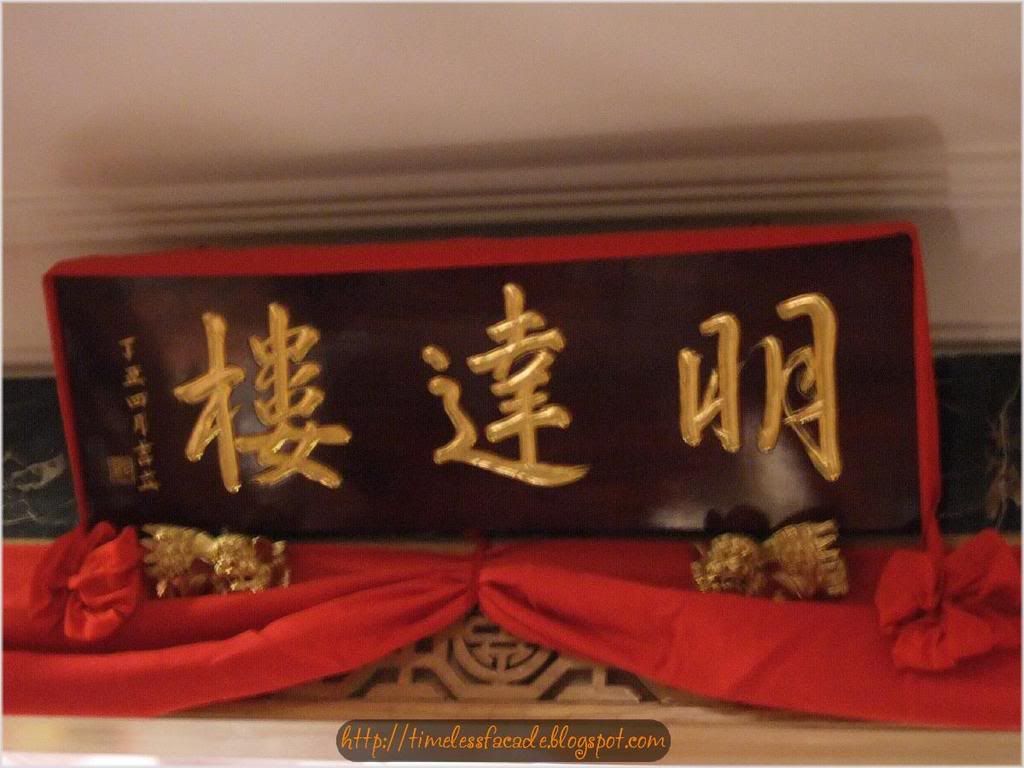 Another long overdue entry - my reunion dinner at Padang Palace. Please pardon my lateness as I've been very busy recently.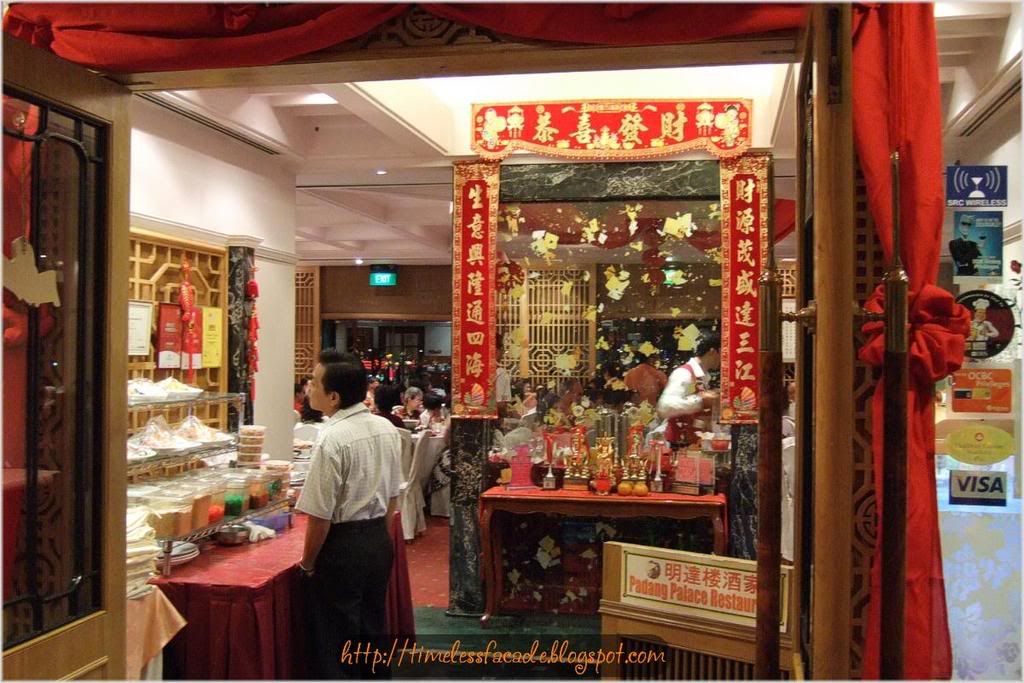 Exterior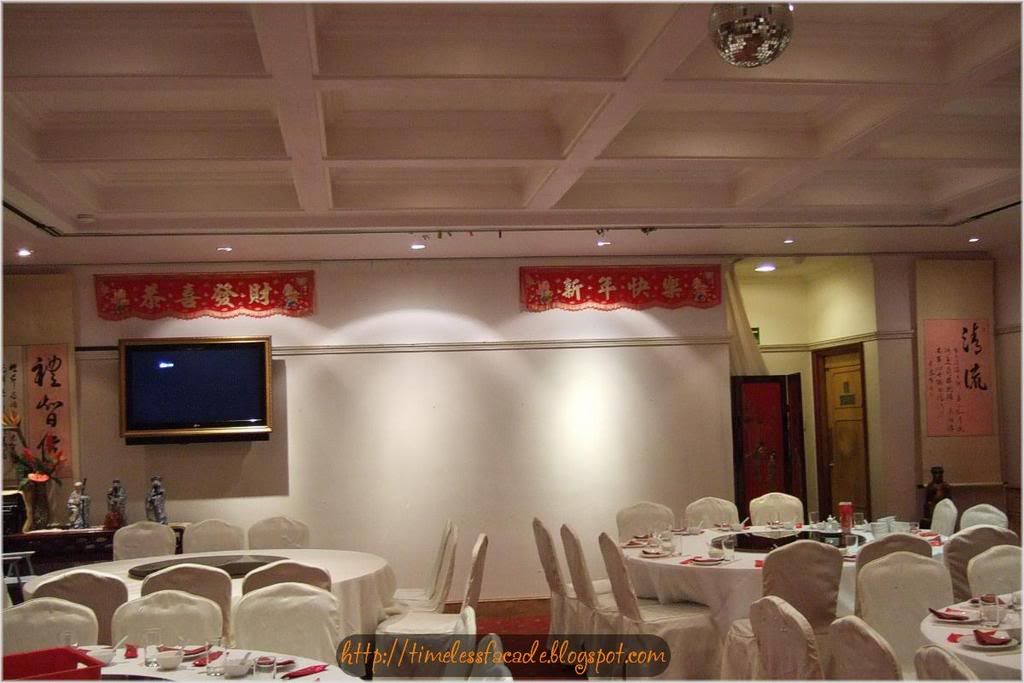 Interior
Located at the Singapore Recreational Club, Padang Palace offered a Chinese New Year reunion dinner at 58++/pax. I shall not dwell into the interior of the restaurant as it was boringly plain and rather pathetic if you ask me.


Salmon Fish "Yu Sheng"
What can I say about this dish? They all taste almost the same to me year in year out. What's surprising is that this dish originated from Singapore and not Hong Kong as I would have expected.


Double Boiled Superior Shark's Fin with Sturgeon and Sea - whelk Soup
This is probably one of the better shark's fin soup that I've tasted. The soup was light on the palate without being overwhelming on the flavours and the fins were of reasonably good quality and quantity. The soup did look a little oily though.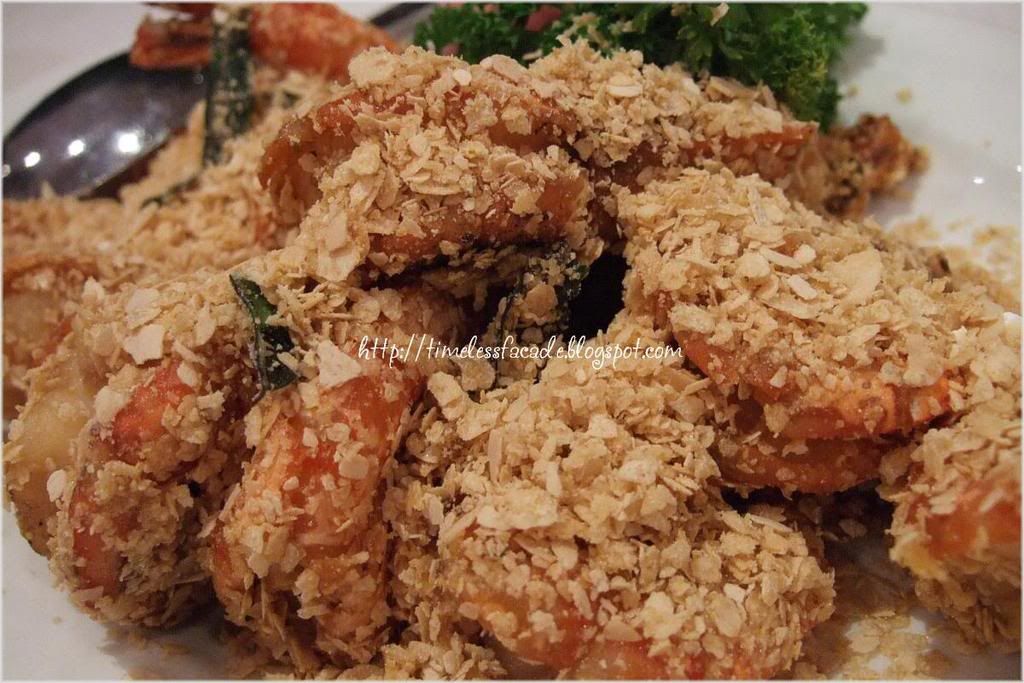 Fried Prawns with Oats in French Style
The prawns weren't really fresh and that just about sounded the death knell for this dish. The oats were nicely fried with a tinge of sweetness. Pity about the prawns.


Baked Cod Fish with BBQ Honey Sauce
I honestly don't think the cod fish was baked. It looked more deep fried than anything else. Taste wise, the natural flavour of the fish was overpowered by the strong BBQ honey sauce, which was a pity really, considering that cod fish has an execellent taste.


Braised (8 head) Abalone with Mushroom
The abalone in this dish evidently came straight out of the can and I even know which brand of abalone (Hint: Its an Australian brand). The abalone tasted flat and came across as too tender. I'm certainly no expert at abalones, but I do know that it tasted more like top shell than abalone.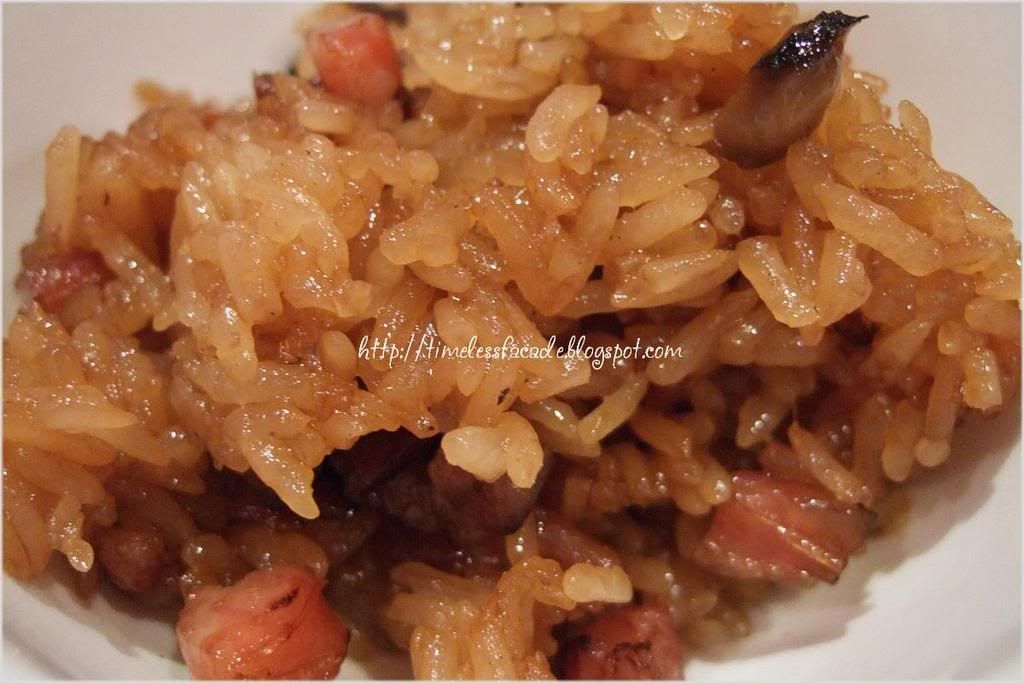 Steamed Glutinous Rice with Preserved Meat, Dried Shrimps and Mushroom
The dish was nicely done with the glutinous rice packing in the flavours of the preserved meat, dried shrimps and mushrooms. The rice wasn't too moist neither was it too hard and dry, with the overall texture oily and smooth. Every bite fills you up with a burst of flavours, very much like eating
Ba Chang
or Chinese dumplings.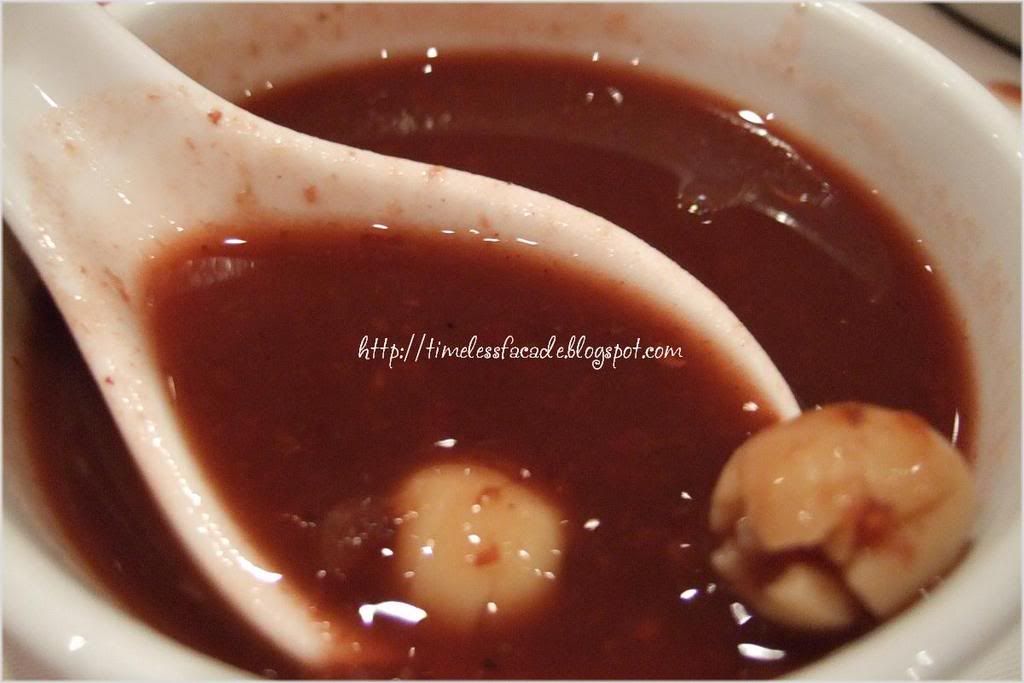 Red Bean Soup
Simple fare but nicely done. The soup was of the right concentration and mildly sweet with a tinge of orange peel. A nice end to an average dinner.
Dinner worked out to be about $67 per pax. Terribly expensive for the quality of food. But then again, its Chinese New Year and the season to overcharge. Service was terrible (I will not elaborate) and if our experience that day was anything to go by, I will definitely not be back.
ps: no more 2 seating places for me next year.
Final Verdict:
Ambience:6/10
Service:5.5/10
Food:6.5/10
Value for money:/10 (Not fair to judge because its CNY)
Overall:6/10
Address: Level 2 Singapore Recreation Club
Contact: 63389595