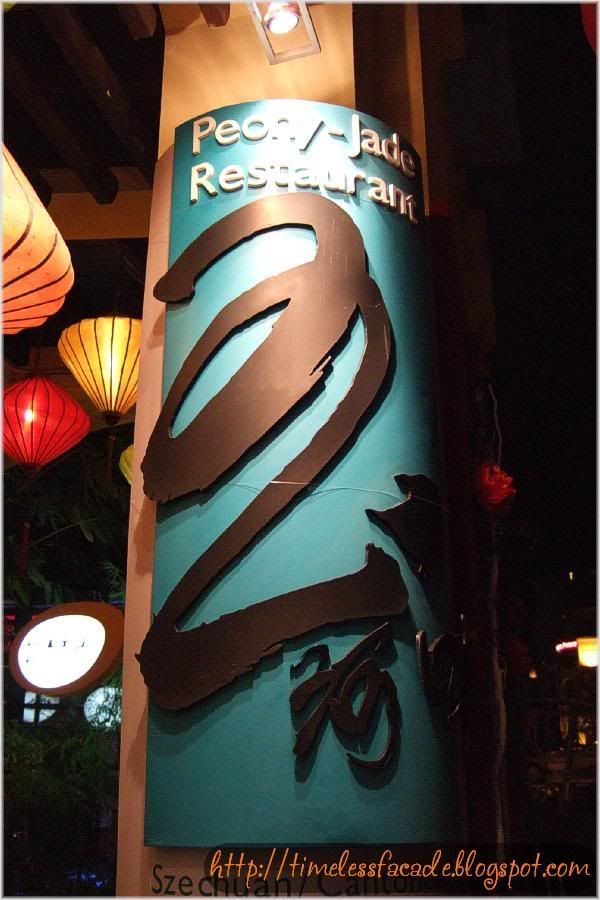 This entry is way overdue and I finally got off my butt to start doing it. Well had a Chinese New Year eve dinner with one of my good friends at Peony Jade that doubled up as a catch up session.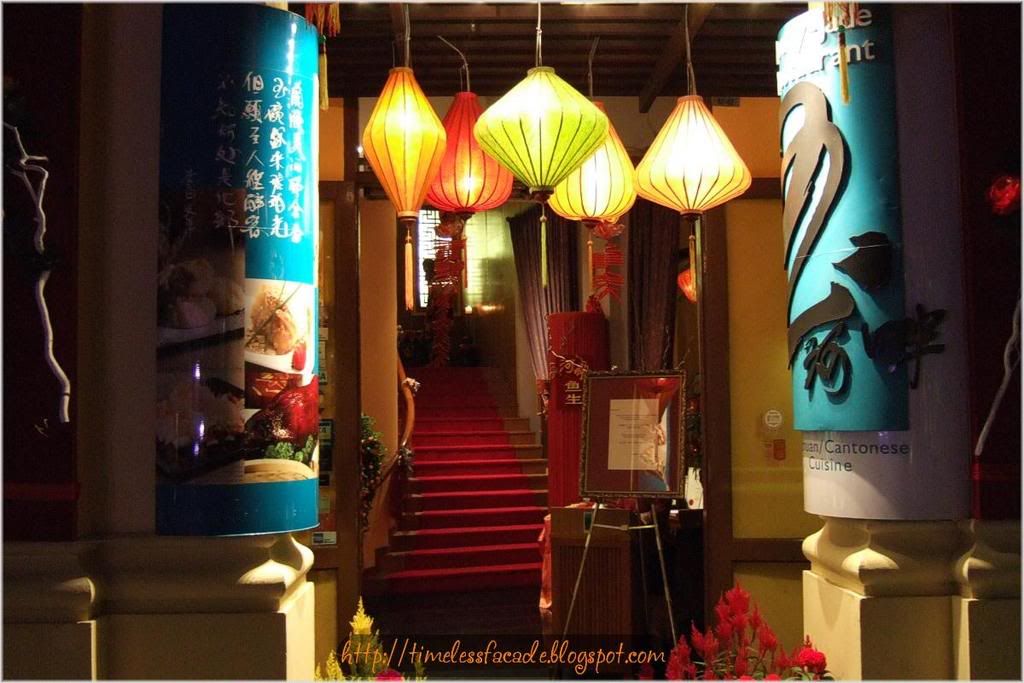 Exterior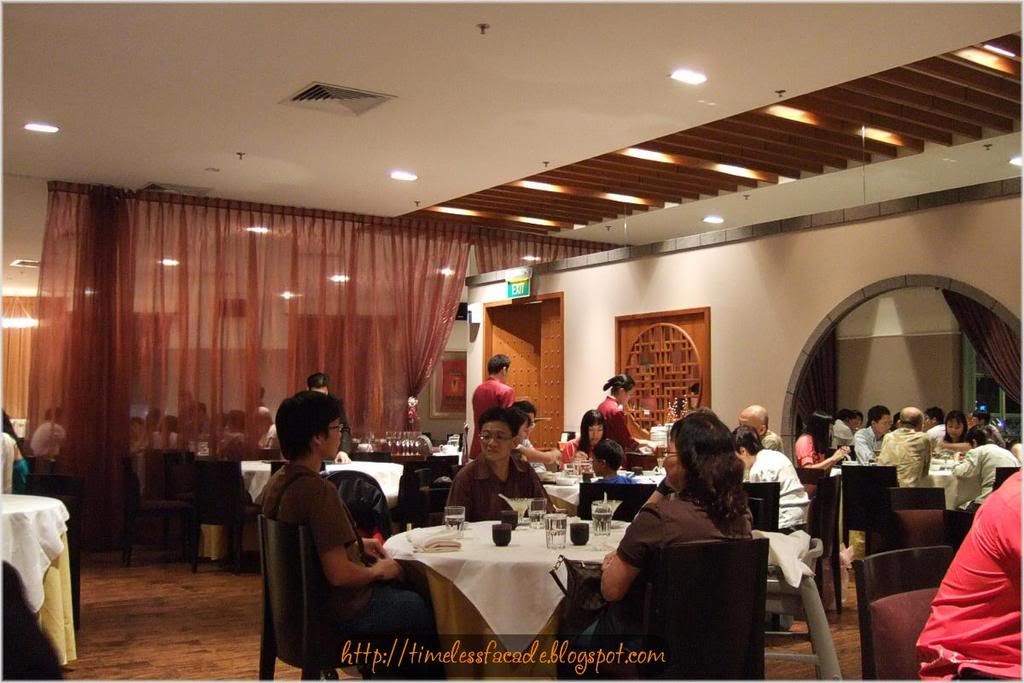 Interior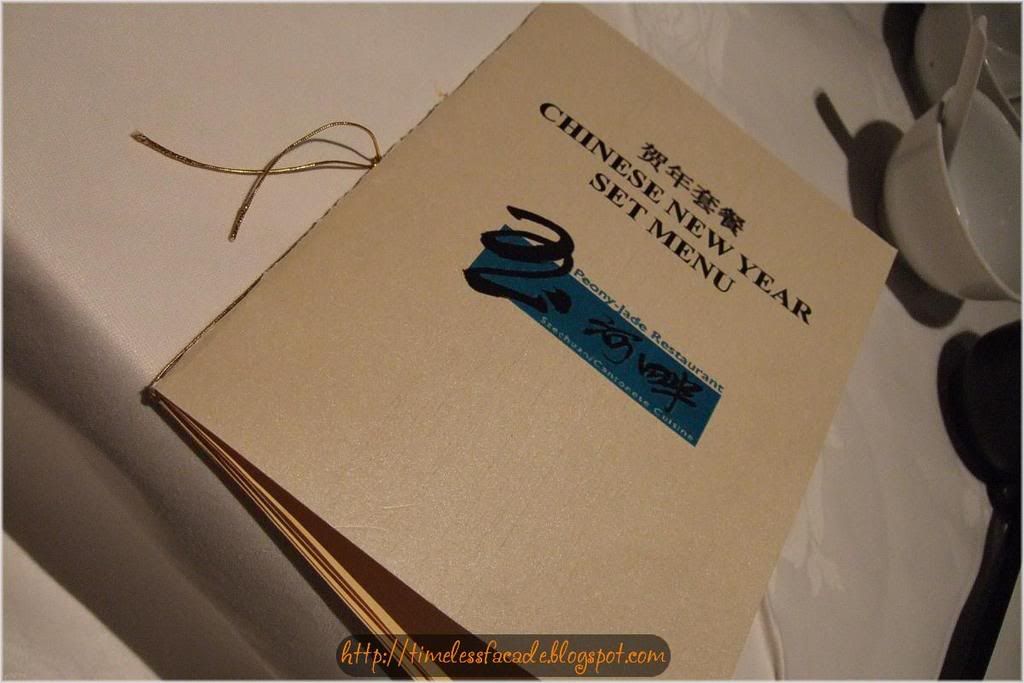 Menu



Appetizer
Situated along Clarke Quay in a 2 storey refurbished shophouse, it faces the Singapore river and lies just a few doors down from Indochine. Traditionally furnished complete with mock up walls and heavy wooden doors reminiscent of the courtyards of old, it exudes scanty old world charm.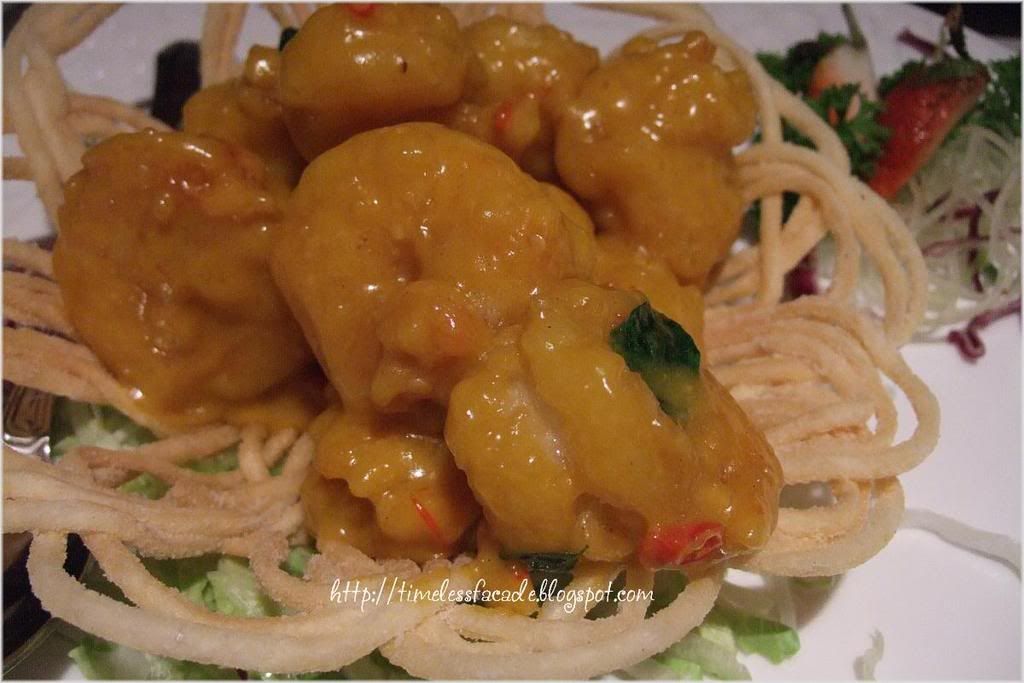 Deep Fried Live Prawns with Curry Leaves
A brilliant recommendation by our waiter I must say. I, for one, don't really fancy curry, but this dish kinda blew me away. The prawns were relatively huge, succulent and fresh, but the winner was the sauce which had a slight tinge of curry flavouring but was slightly sweet.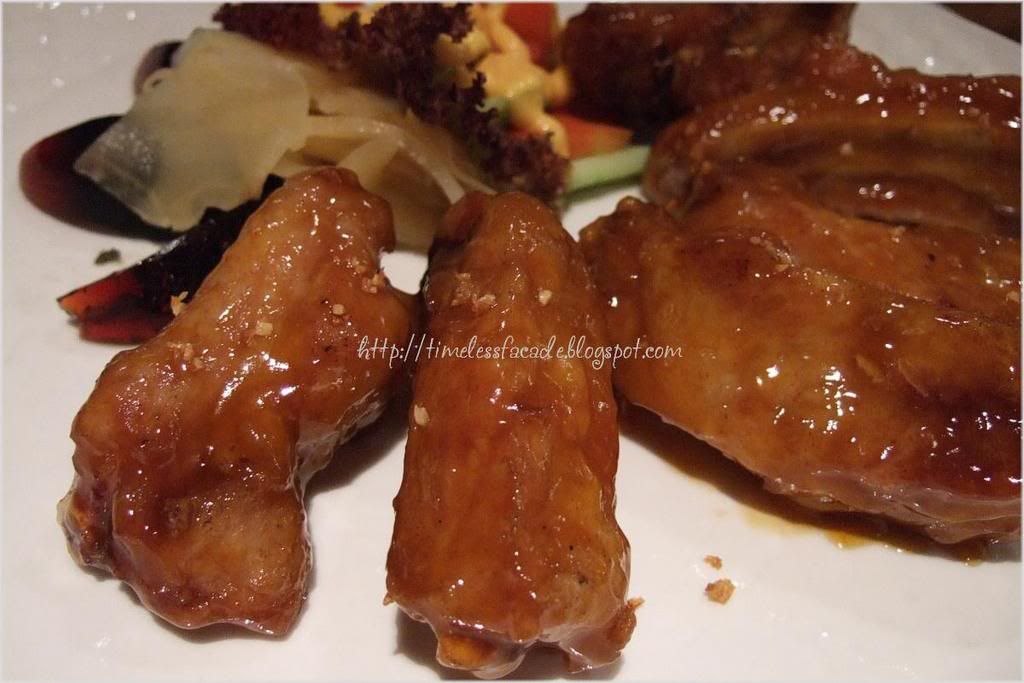 Deep Fried Pork Ribs with Golden Garlic
Another recommendation by our waiter and I found it quite interesting. The pork ribs were juicy and tender whilst the sauce was sweet and hinted strongly of garlic with a salty aftertaste. Every individual flavour carried itself very well, which made the dish very easy to appreciate.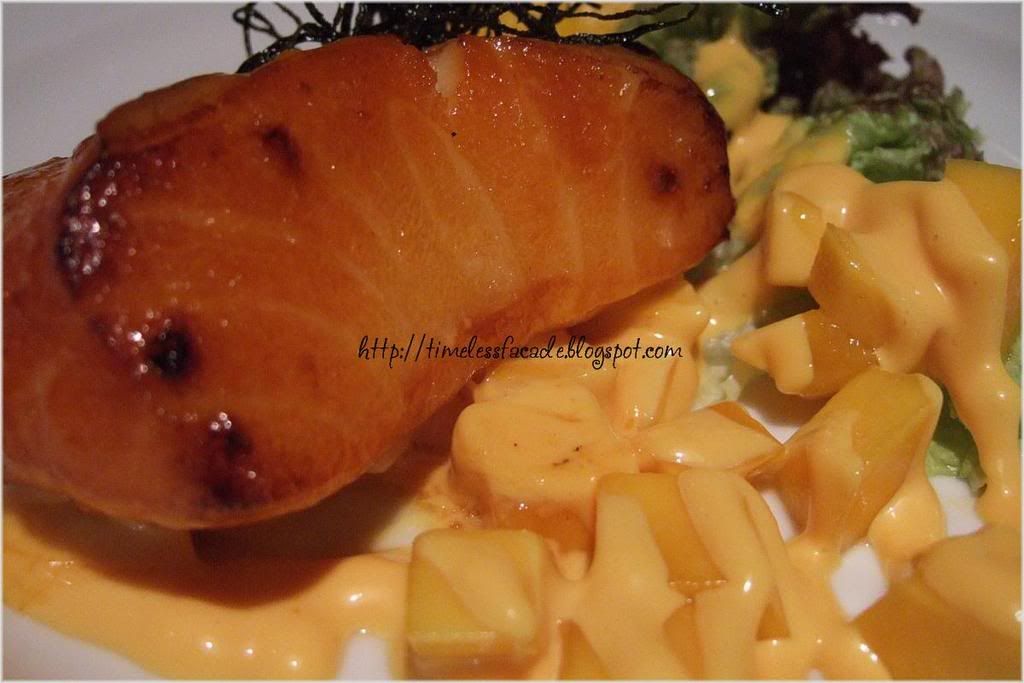 Baked Cod Fish with Mango
I didn't find this dish outstanding, but it was still quite a gem. The fish was fresh, nothing less and baked till the exterior turned a hue of brownish red while the flesh remained white and firm. When eaten with the slices of mango, the natural sweetness of the fish blended in well with the sweetness of the mango, creating a delectable dish that didn't come down hard on the palate. But there's certainly room for improvement, given that the mango slices weren't chilled when served, which would definitely have gone down better with the fish.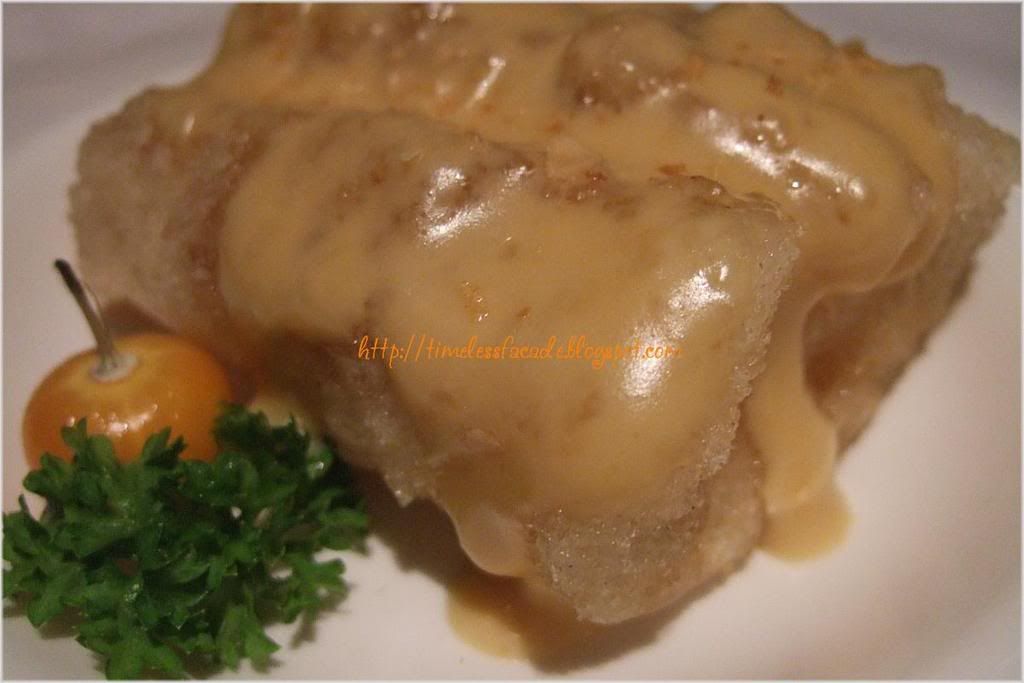 Deep Fried Cod Fish with Oat Cereals
In all honesty, I didn't quite take to this dish simply because the oats taste was overwhelming. But my friend did fancy it, so to each his own I guess. Texture wise, the fish was well done with the flesh still firm and sweet while the exterior was slightly cripsy.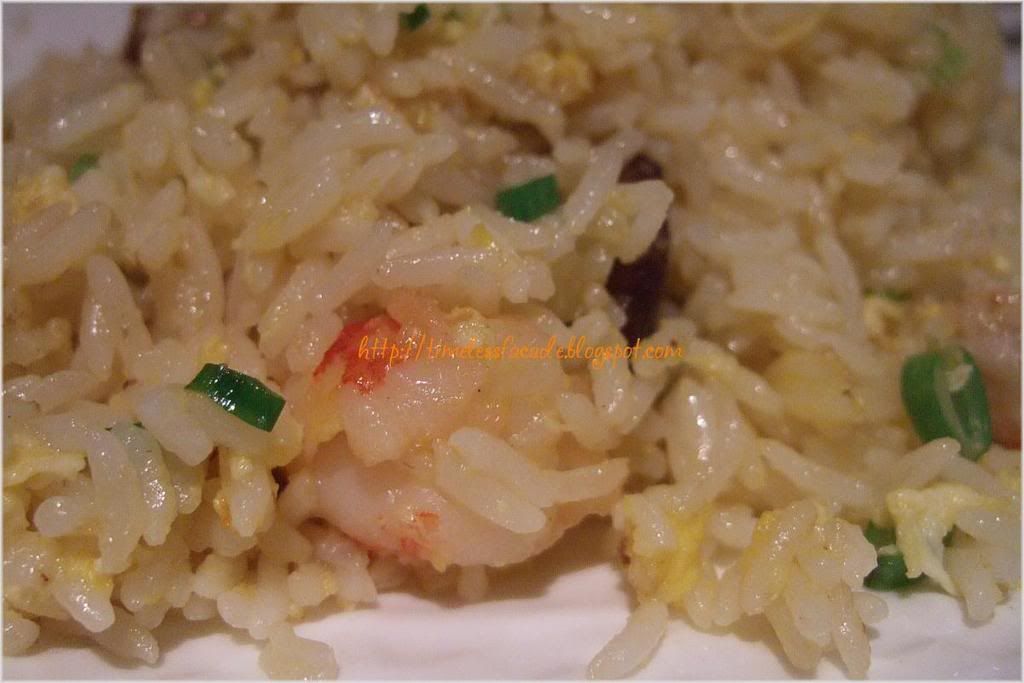 Yang Chow Fried Rice
I lament the fact that good
Yang Chow Fried Rice
is difficult to find. Peony Jade's rendition isn't too far off though. The rice was homogeneously cooked and had a slight "wok hei" taste. Ingredients were generous but overall I found the dish a little bland. Perhaps a little salt and sugar would be nice.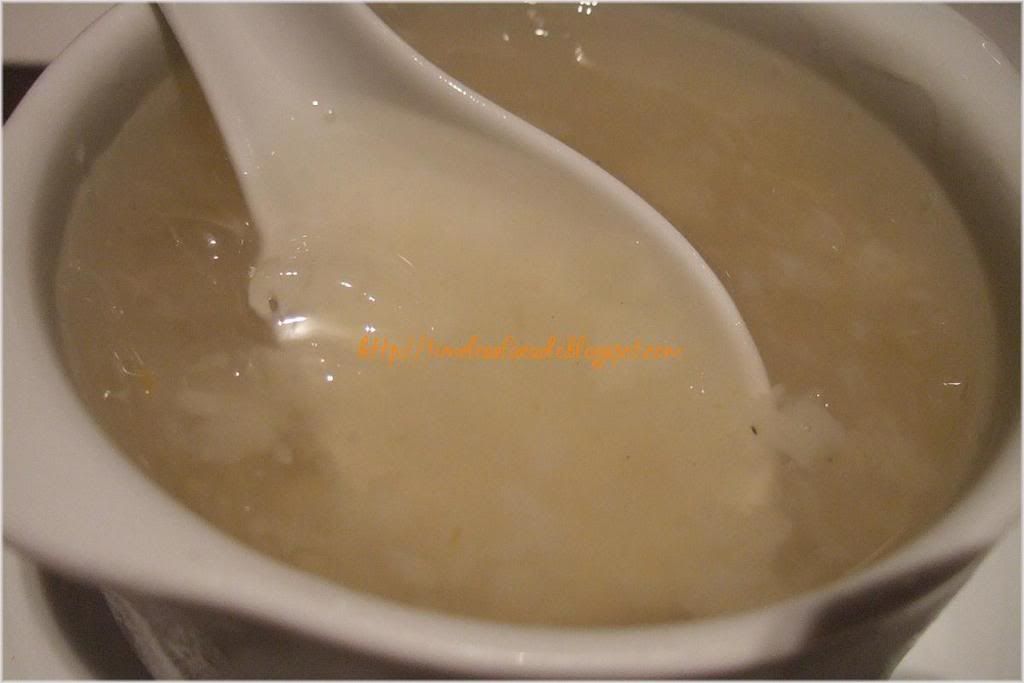 Chestnut with Egg White
Desserts kinda slided down the slope. Chestnut with egg white sounded intriguing to me so I ordered it and I regretted it right from the first sip. The chilled syrup tasted awfully weird and had this overpowering egg white taste. I took a few mouths and decided to call it quits, so you can guess how weird it was. According to the waiter, it is more popular with the older folks.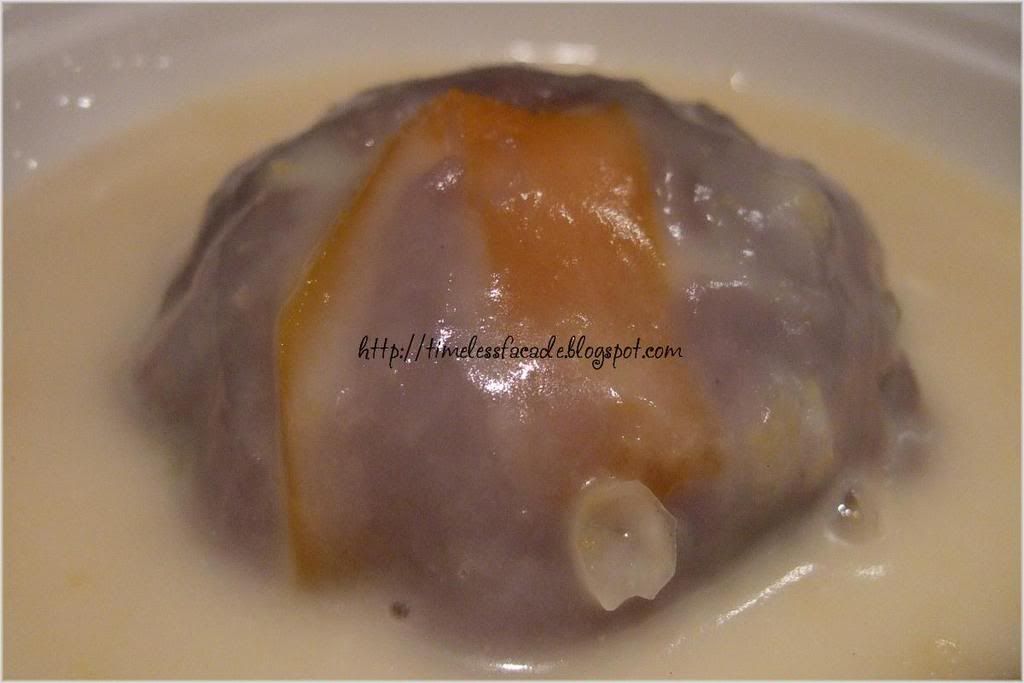 Yam with Sweet Corn Sauce
This was rather normal. The yam was a little too rough for my liking and the sweet corn sauce was way too sweet. Also, it felt weird eating yam with sweet corn. Somehow or rather, both flavours didn't go down well with each other.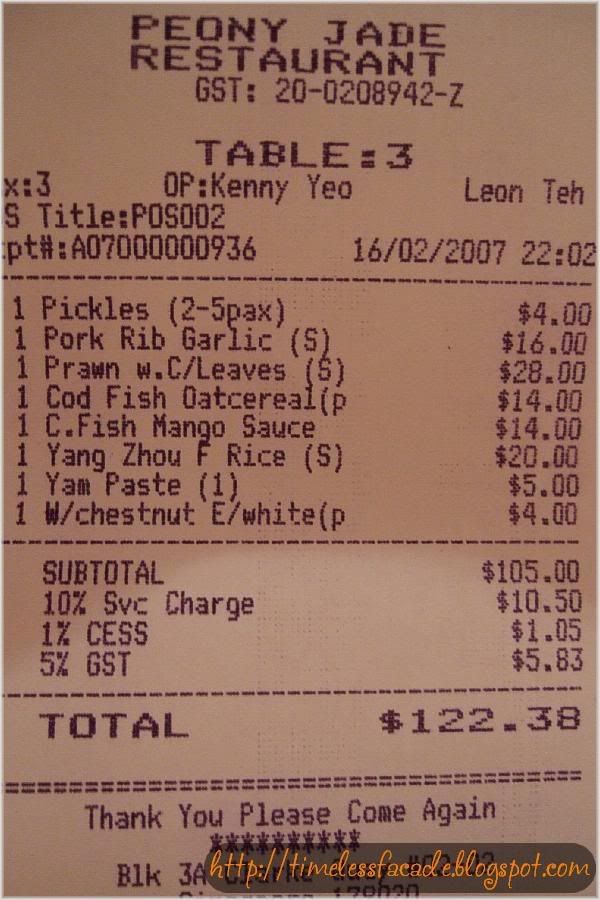 The bill
Service was excellent and so was the food, barring the desserts of course. Price is rather steep though, standing at $122 for 2 pax. Do note that all portions are slightly smaller than average, so if you have 4 pax, it would be advisable to order at least 6 dishes. All in all, an enjoyable experience and definitely worth a visit if you have some spare cash to burn.
Final Verdict:
Ambience:7.5/10
Service:8/10
Food:8/10
Value for money:6.5/10
Overall:7.5/10
Address: Clarke Quay, 3A River Valley Road #02-02
Contact: 63380138/63380305
Comments: Ala Carte buffet dinner available. Check out www.quaysidedining.com.