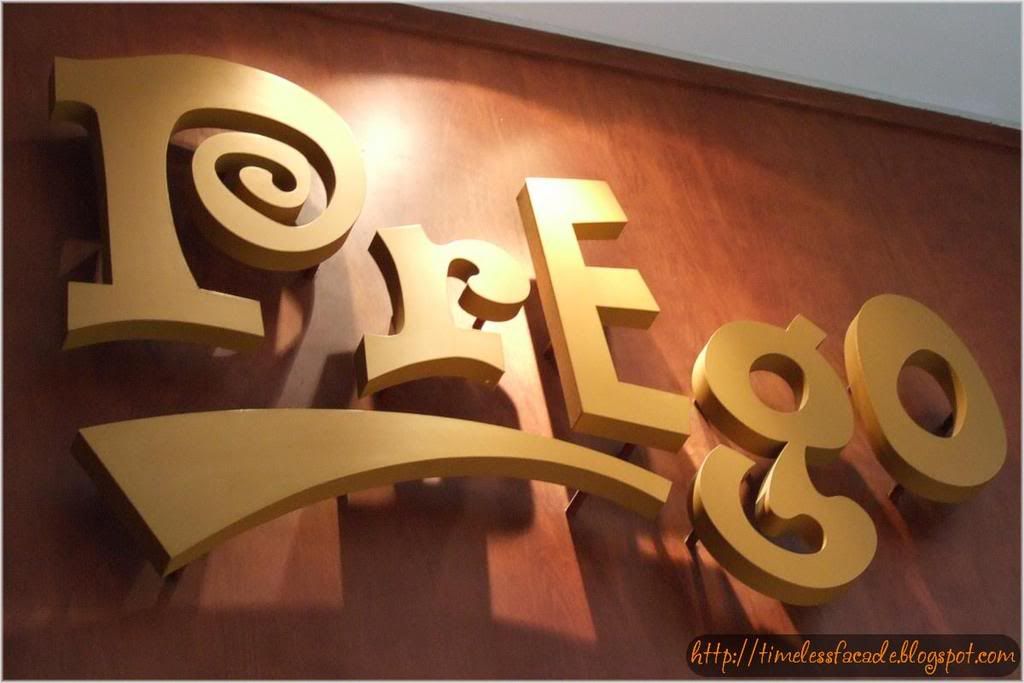 Lunch was an extended affair (almost 2 hours in fact) at Prego at Raffles The Plaza. It was more for the purpose of discussion rather than eating, so please pardon the ambiguous names of certain dishes as I was too busy to have the common sense to jot them down.


Exterior




The cool bottle used to store the vinegar and olive oil




Menu
First looks at Prego and it doesn't strike you as an Italian restaurant. The decor reminds me of a breakfast cafe somehow and it doesn't actually stand out in anyway. The restaurant can seat probably about 100 pax, which is quite a lot as compared to the other Italian restaurants around.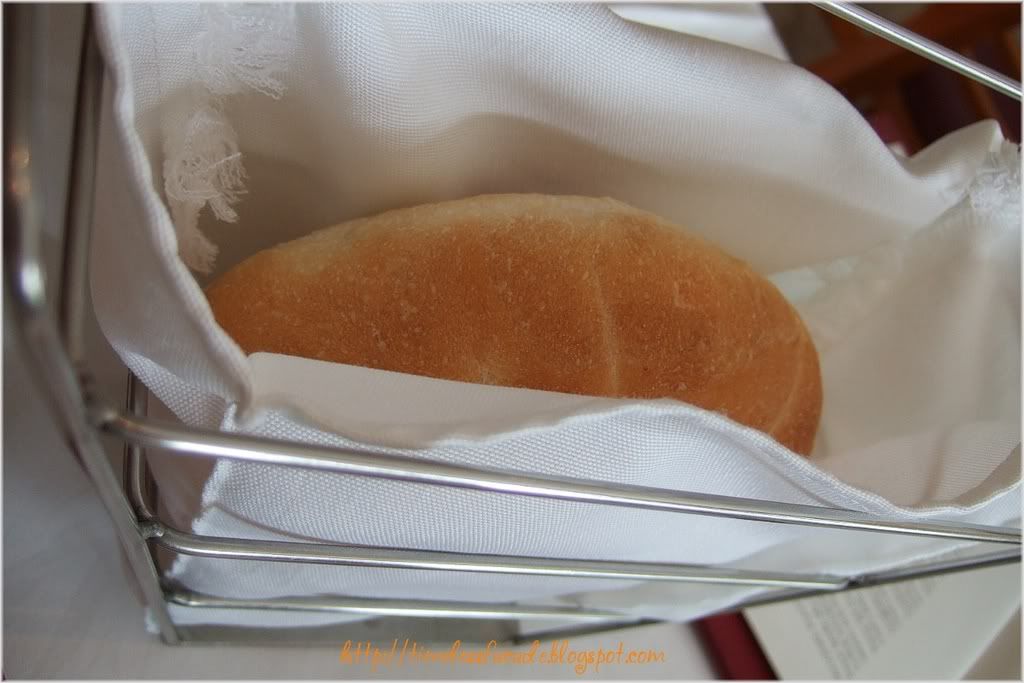 Complimentary bread
I'm sorry to have to say this, but this was probably one of the worst complimentary bread that I've ever eaten. Sure it was huge and a little warm, but it was merely plain baguette which didn't even taste as good as Delifrance's rendition. All the butter, olive oil and vinegar couldn't even save it. But then again, its free.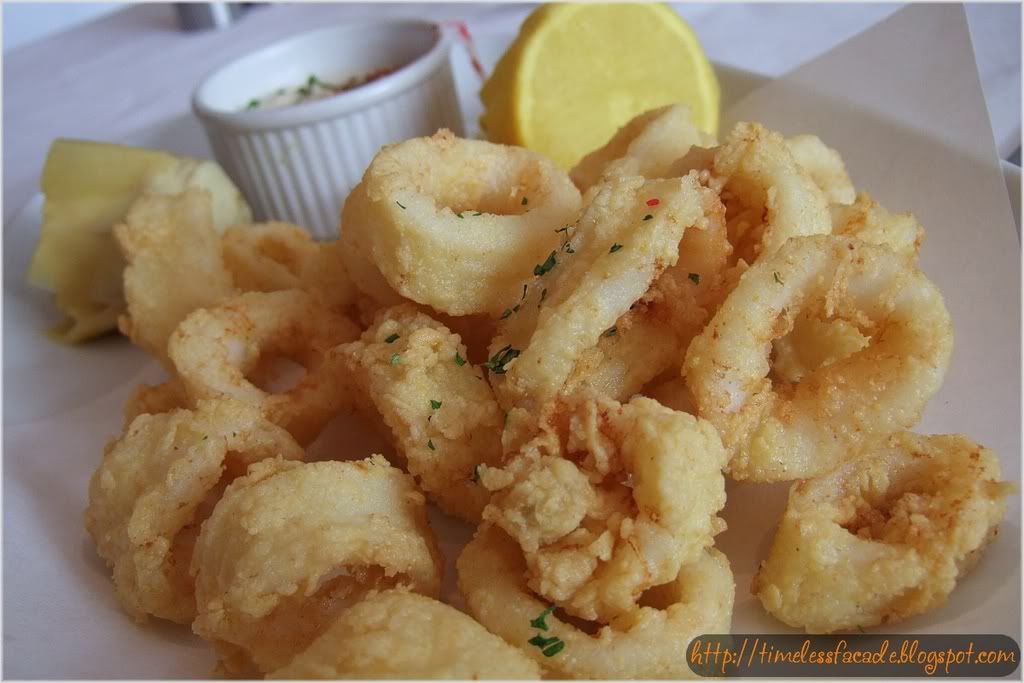 Calamari
Expensive calamari was what came to my head when I saw the price tag ($28). And the taste certainly didn't justify the price. The skin was well fried, but I found the batter a little too thick and tasteless. A little salt would have enhanced its taste greatly. I did like the dip though, which was light and added a little sparkle to the dull calamari.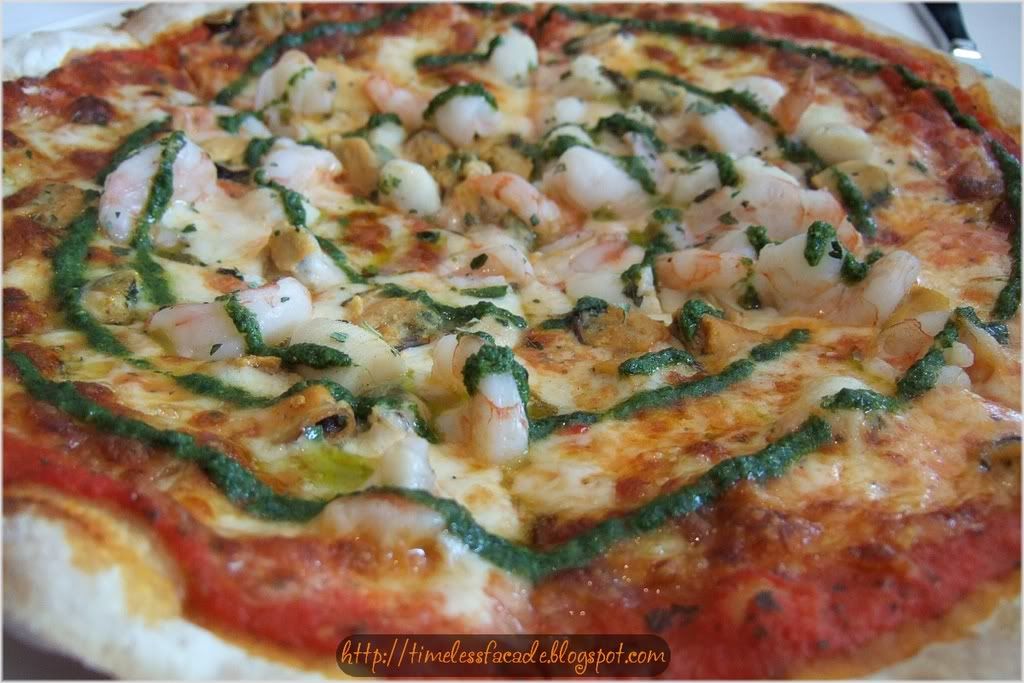 Pizza FruttiDiMare
I was amazed by the amount of ingredients that went into this pizza. They certainly weren't stingy on the prawns, scallops and cockles. However, what irked me big time was the crust. It was thin but ridiculously rock hard and I had to use my knife to literally hammer at it in order to break it. I probably caught the pizza chef on a bad day, but at $26 a pop, its really too expensive to try again and I rather spend that amount (with a top up of a few dollars) eating 2 better tasting pizzas at
PaPi
.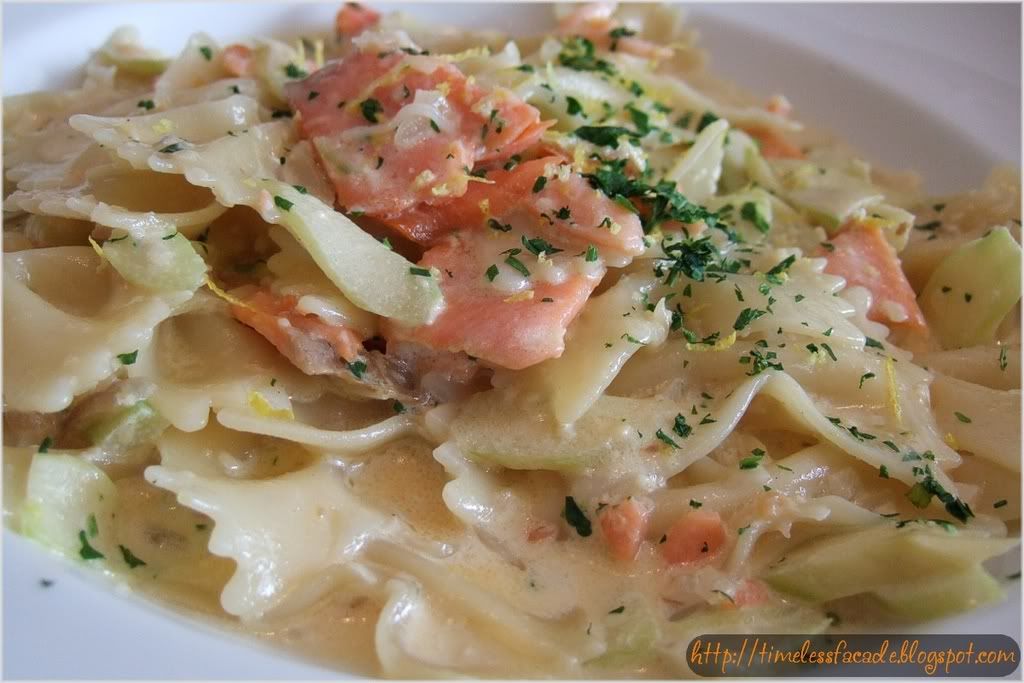 Farfalle
I believe this dish was pasta with salmon in a cream base sauce. I only ordered it because it came recommended by the waiter. Honestly I should have just stuck to the Carbonara. It wasn't great by any yardstick and probably the only good thing about it was the pasta, which was done just right and a little chewy.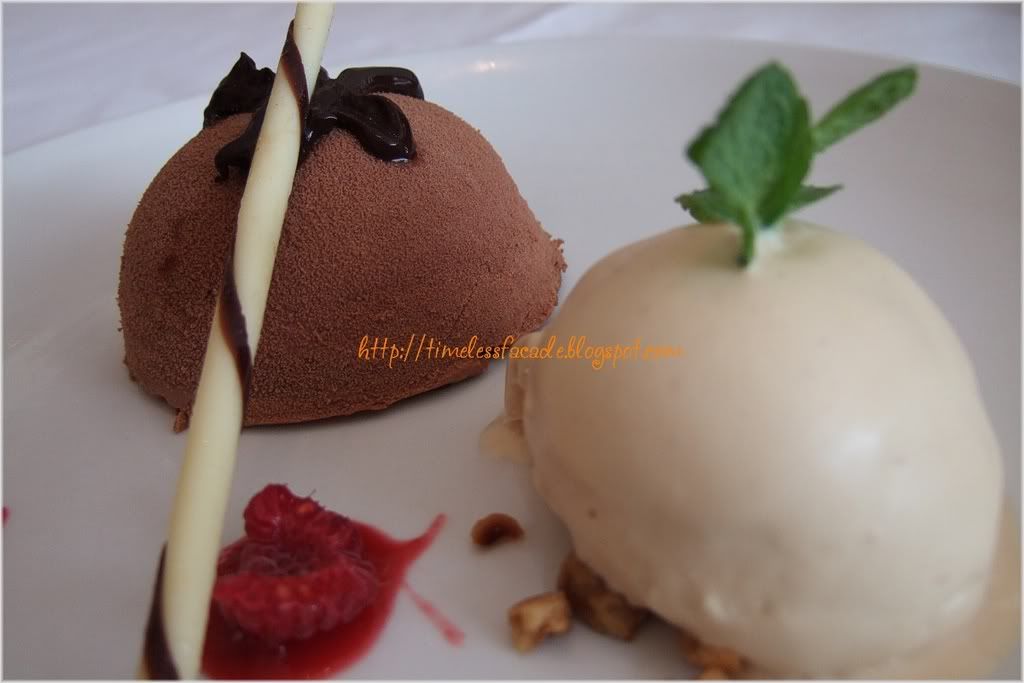 Cioccolatto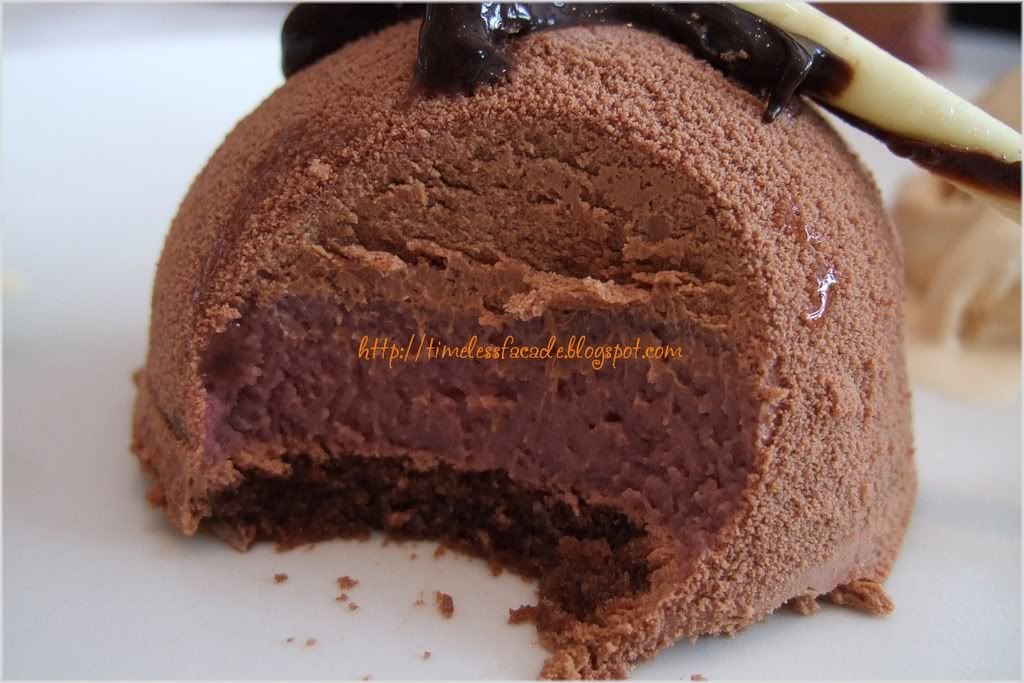 Filling
I'm basing the name of this dish on what appeared on the receipt, so please forgive me if I made a mistake. Well this dish is supposed to be some sort of chocolate cake I believe and although its nice, I'm not particularly impressed by it. There were 2 layers of filling in it but I couldn't quite make out what they were (I was probably engrossed in the discussion) except that the whole thing was a little sweet yet bitter.


The bill
Lunch for 2 pax cost about $108/- before discount ($54 after discount). Without the discount, the prices are exorbitant to say the least, given the quality of the food. Service is spotty and slow as well, which doesn't justify the high price tag to say the least. However, the place can get very packed during lunch, so do make a reservation if you are interested in going. As for me, I definitely will not be going back out of my own free will. Unfortunately, I'll be back again as I'm doing a research paper on Prego. Geez.
On a sidenote, I can't believe the rave reviews that Prego has garnered. Remind me never to trust any of those commercial reviews ever again.
Final Verdict:
Ambience:6.5/10
Service:7/10
Food:6.5/10
Value for money:6/10
Overall:6.5/10
Address: Level 1, Raffles The Plaza, 80 Bras Basah Road
Contact: 64316156