Joined the snaking queues at Hong Lim for a taste of one of the best crayfish hor fun in Singapore. The countless awards that are plastered all over the stall are a testament to that.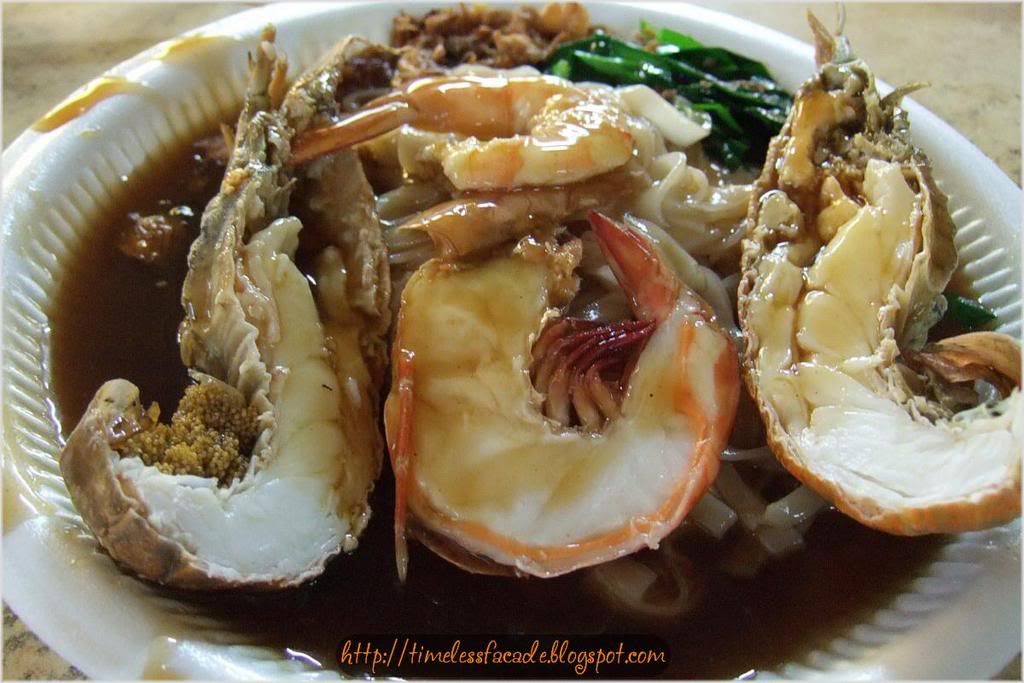 $5 gets you a decent size plate of hor fun with 2 halves of crayfish and another 2 halves of a relatively big prawn. The hor fun was so silky and smooth that it slithered down my throat with much ease. The prawns and crayfish, though fresh, were not as sweet as I would have liked them to be. But then again, its $5 we are talking about and its more than worth it. The gravy only had a tinge of the 5 spices taste, which was a nice change from the heavily infused ones that I've tried before. If you intend to go on a weekday, my advice would be to go before 12pm, before the lunch crowd comes in.
Rating
: 7.5/10
Address: #02-41 Hong Lim Food Centre
Opening Hours: 11am - 3pm Mon to Sat, including public holidays. Closed on Sundays.