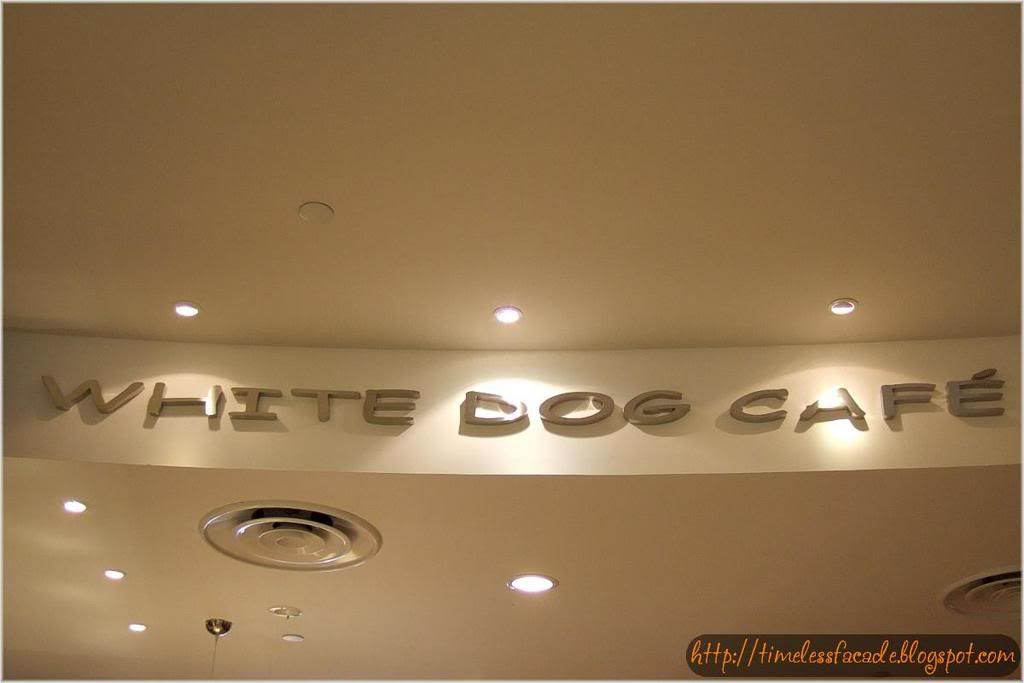 The opening of Vivo City has seen many new restaurants/cafes popping up to capitalize on the crowds that throng Vivo City daily. One such new restaurant/cafe is White Dog Cafe.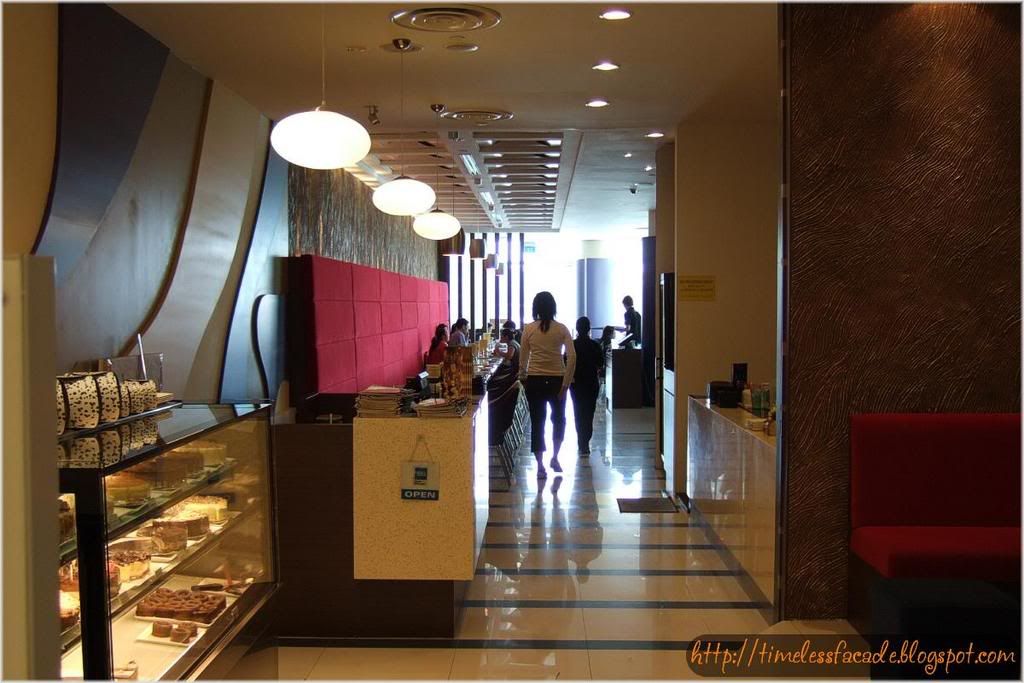 Entrance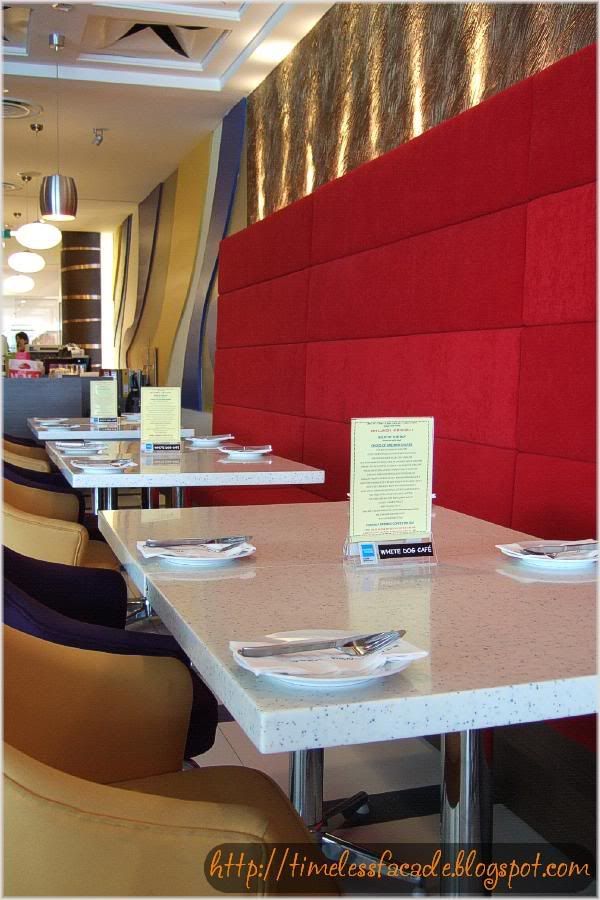 Interior



Menu
Located just a few doors away from the much talked about
Kim Gary
, White Dog Cafe hosts its own steady stream of customers in its simple yet cosy interior with a view of Sentosa to boot. The menu is interestingly done up to mimic the spots of the Dalmatian. Other than that, nothing else seems to suggest why the outfit is named White Dog Cafe.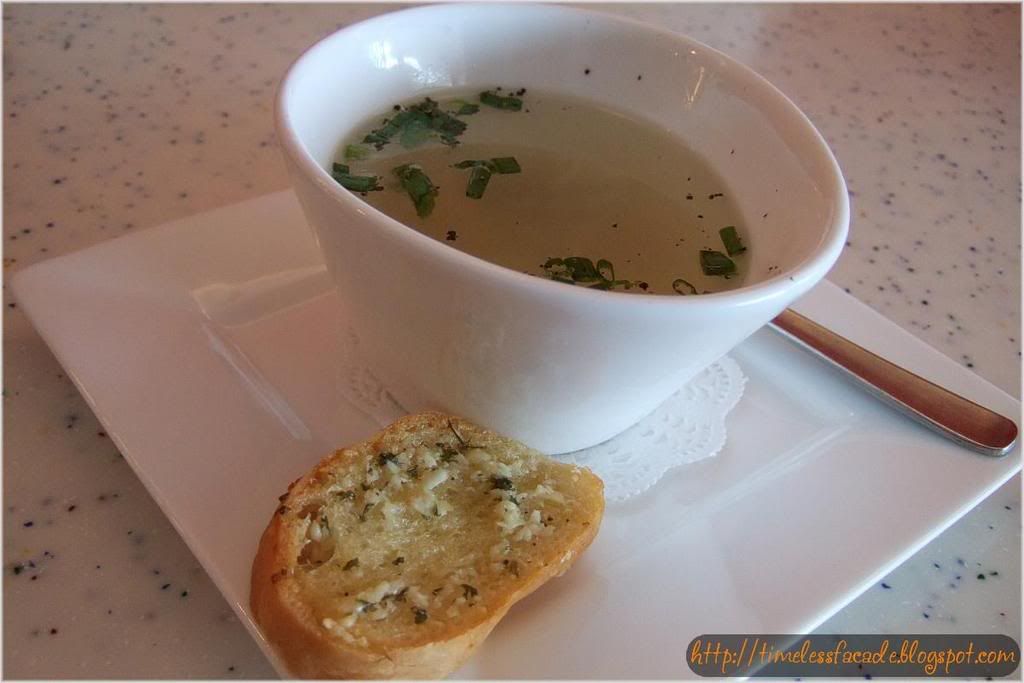 Soup of the day
This was plain lousy. The soup was way too salty and tasted like cabbage soup with some small balls of meat in it. The accompanying garlic bread was equally bad, coming across as slip shod and bland.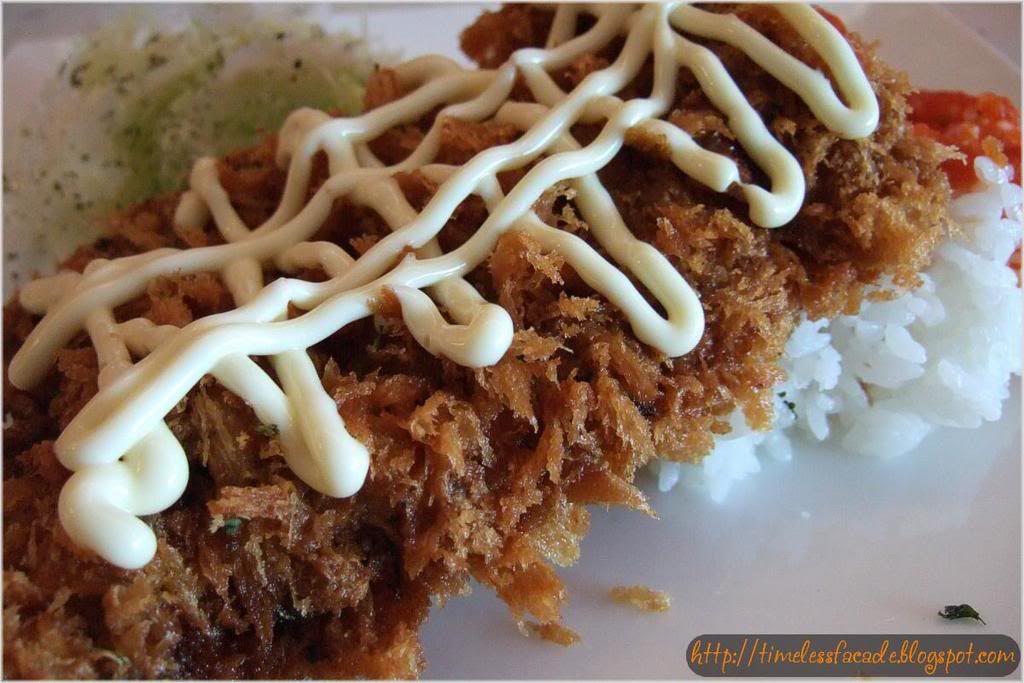 Deep Fried Breaded Beef with Japanese Mayo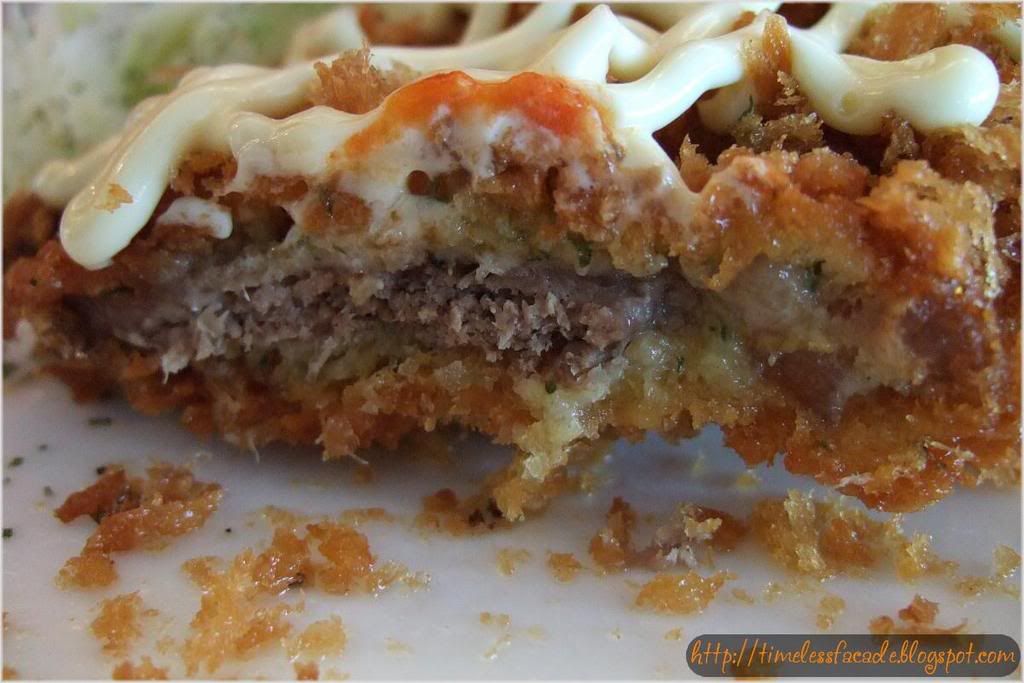 A cross section of the Breaded Beef
This was recommended to me by the waiter and it sort of blew me away with its quality (this is not a compliment in case you are wondering). The bread coating was way too thick and the beef was tasteless. It was no different from eating deep fried crispy bread. Probably the only thing that was still okay was the rice. Ironical isn't it?


Etoile
My dessert of a specialty cake, the
Etoile
, which is essentially a dark chocolate cake with chocolate mousse. Sadly, it didn't meet expectations. The outer layer of dark chocolate did look like dark chocolate, but certainly didn't taste like it. I couldn't detect any bitterness or strong chocolate taste for that matter. The chocolate mousse was bland and the cake wasn't spongy. Terribly done if you ask me and I'm very sure the cakes aren't made in house. If they are, its time to change a new pastry chef.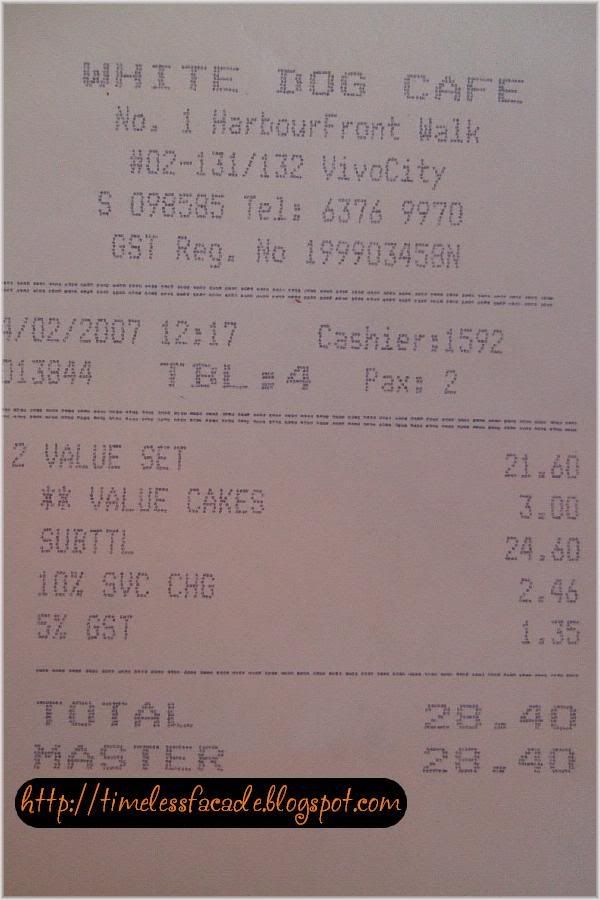 Bill
A disappointing lunch for 2 pax cost $28.40. Not really expensive price wise, but factor in the quality of food and you have a no brainer conclusion. I will not be back. I guess that pretty much sums it all up doesn't it?
Final Verdict:
Ambience:7.5/10
Service:7/10
Food:6/10
Value for money:6/10
Overall:6.625/10
Address: #02-131 Vivo City
Contact: 63769970