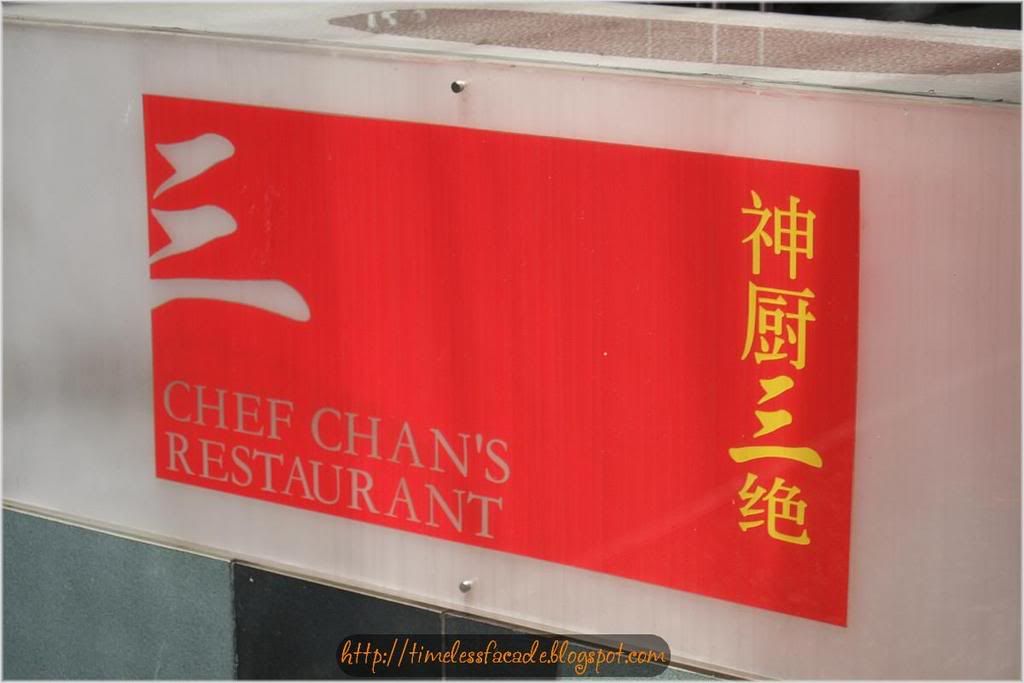 The news is out - Chef Chan will be closing its doors for the last time on the 27th of May and the chef cum owner, chef Chan Chen Hei, will be moving on to do private dining. Hence it was imperative that my gf and I tried it out for the last time.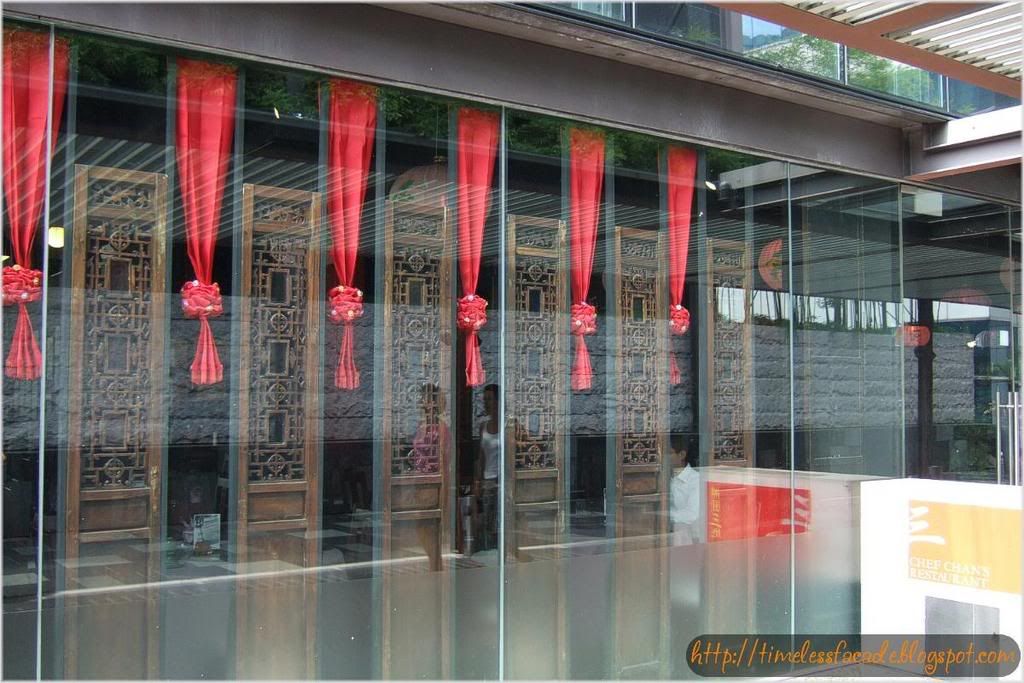 Exterior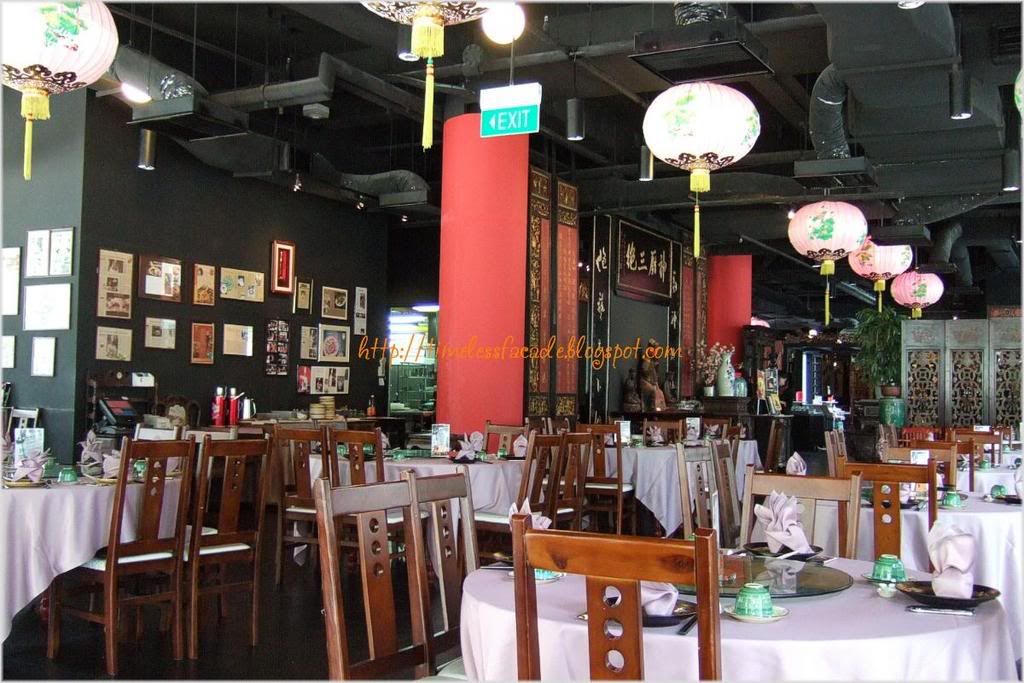 Interior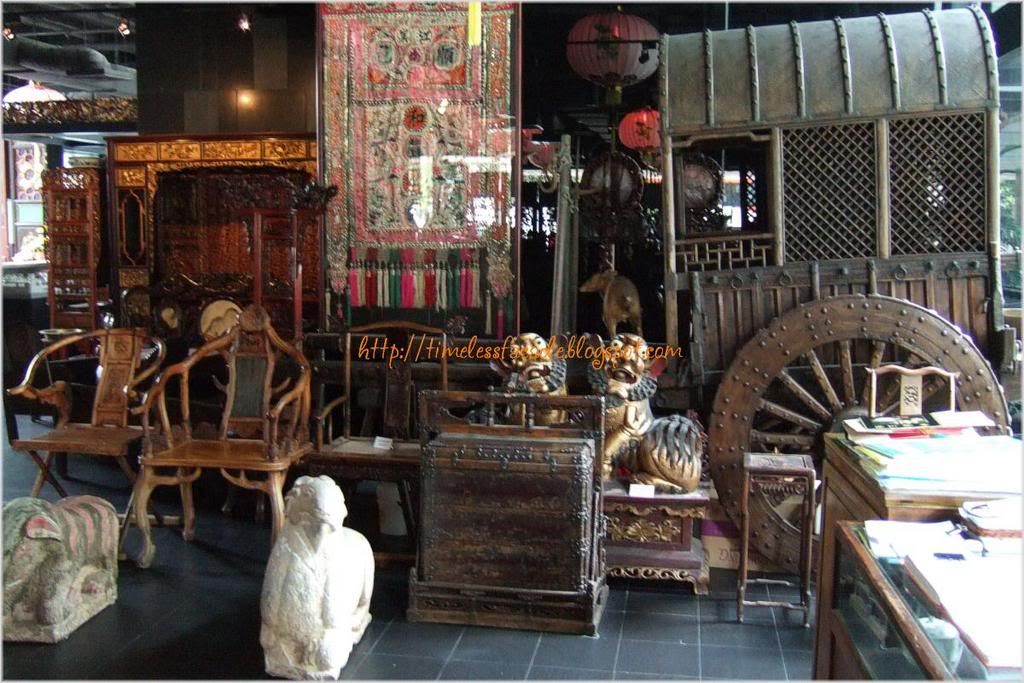 The antique collection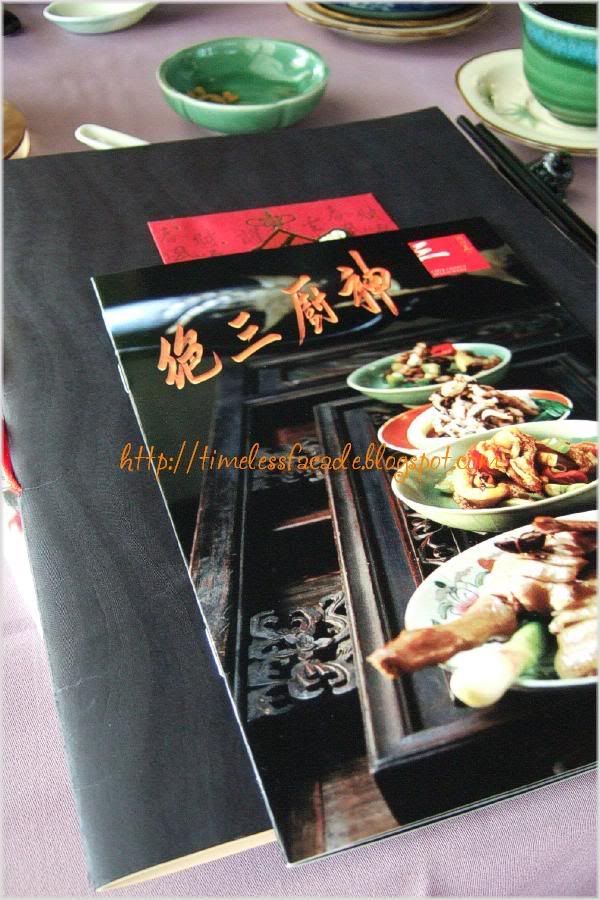 Menu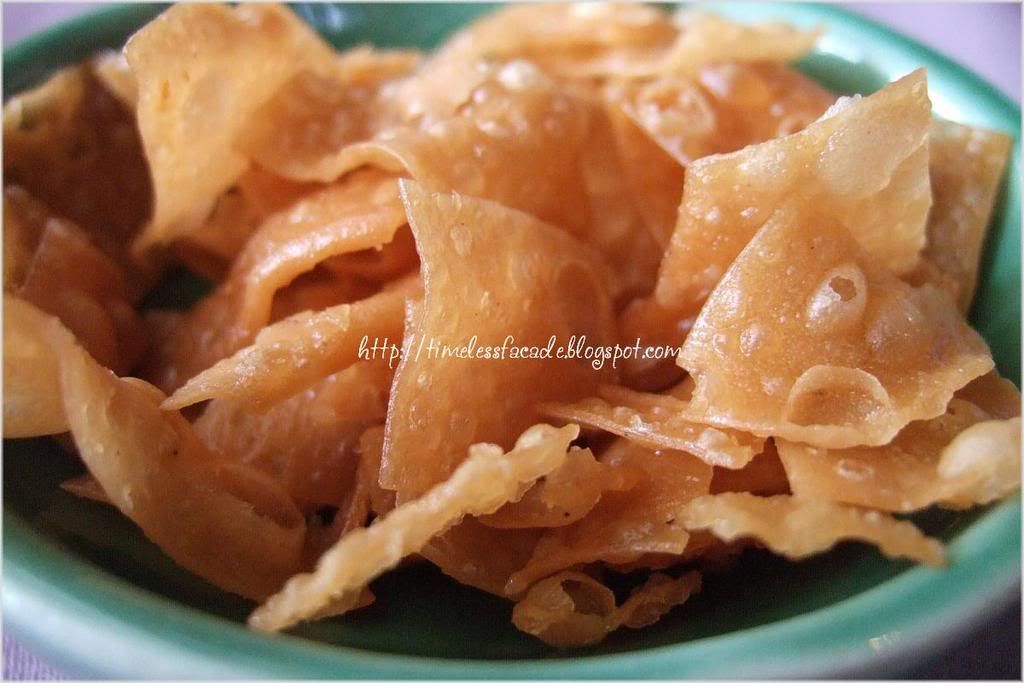 Appetizer
Located at Odeon Towers along North Bridge Road, Chef Chan the restaurant boasts exquisite food at nearer to earth prices, helmed by chef Chan who used to be the master chef of restaurants in quite a few 5 star hotels. The interior is rather unique, with one area dedicated solely to Chef Chan's personal collection of Chinese antiques and the other for dining purposes. The decor, rather haphazard in my opinion, boasts floor to ceiling windows, which offer a view of the sidewalks. But what that means is that people can peer in as well as the seats are just slightly elevated about ground level.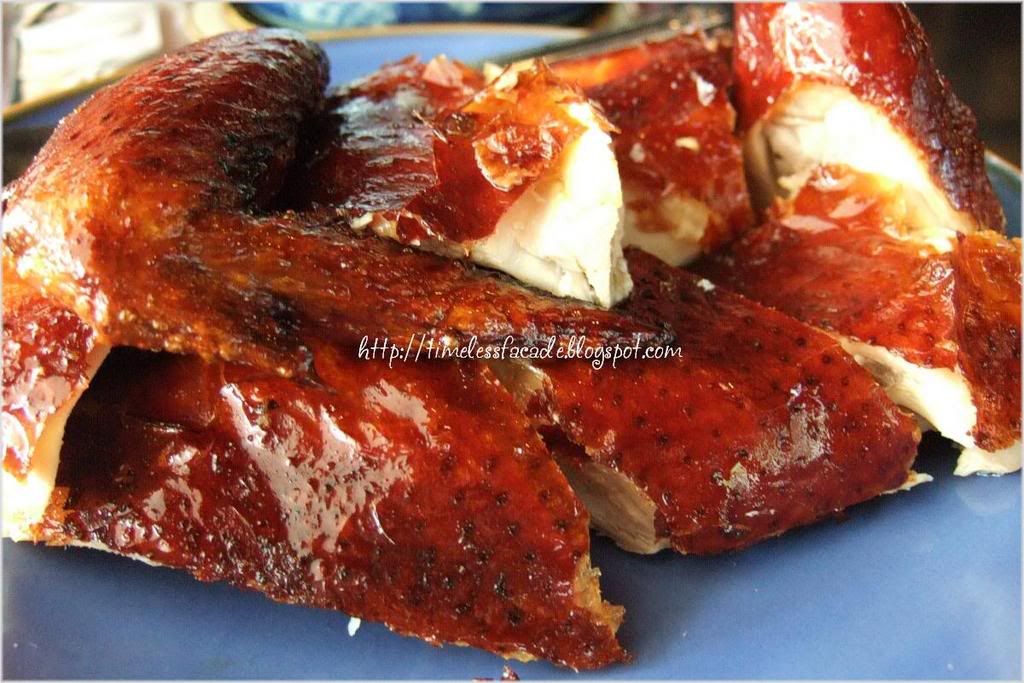 Chef Chan's Famous Crispy Roast Chicken
A perennial favourite and one of Chef Chan's signature dish, the chicken's skin was crackling crispy and the flesh was tender and juicy. It was quite good, but I found it lacking in flavours. A little herbs or spice and salt would do just well.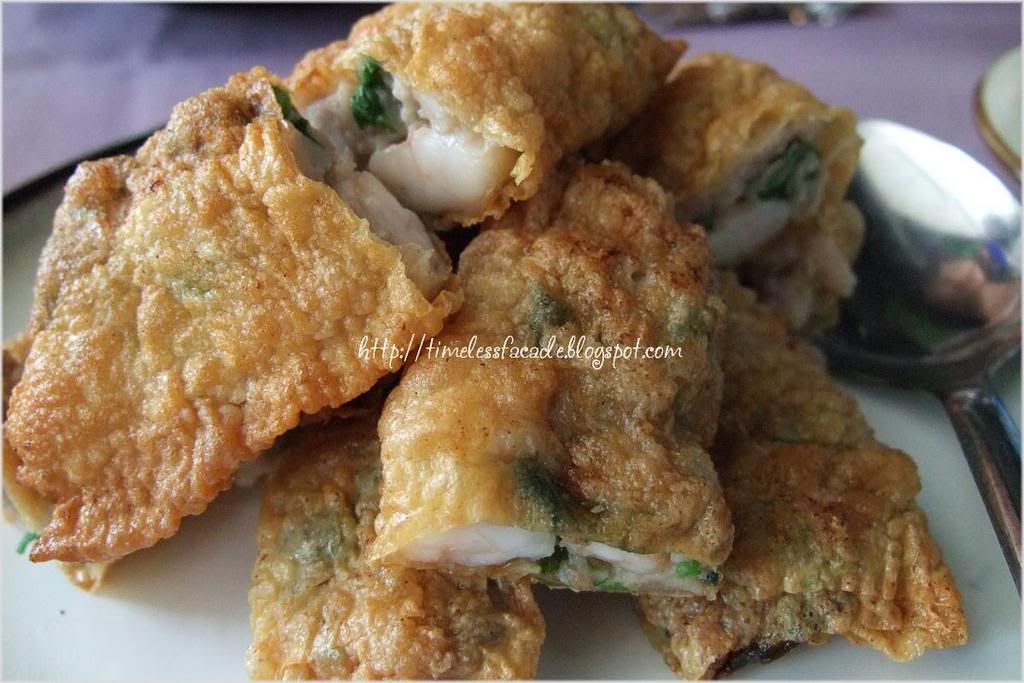 Pan Fried Bean Curd Rolls
Nicely done, but the filling of meat and prawns could have been cut down in order to go well and give the right amount of bite to complement the slightly crispy skin. In all honesty, the excess meat filling made me nauseous after a while. Oh and yes, the skin could have been crispier, just like the one I had at
Royal China
or
Wah Lok
.


Choy Sum Lightly Boiled
Nothing fantastic about this dish, plain normal and a little too salty if you ask me. The only nice touch to it was the addition of
Ti Pou
. Portions are generous for 2 pax, but hey its $18.


Gold Medal Fried Rice
With a name like Gold Medal Fried Rice, one would assume that it was top notch or something to that effect. Well it wasn't top notch, but pretty close. The rice had a strong
Wok Hei
taste and ingredients were aplenty. Interestingly, tomatoes were added in as well, giving the dish added colour and taste.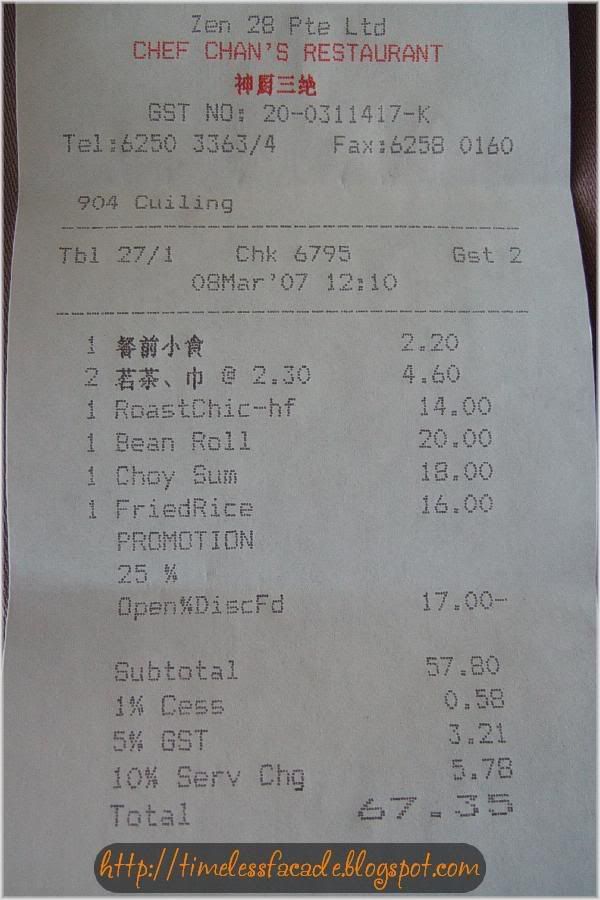 Bill
A button bursting lunch for 2 pax cost about $67 (after 25% discount), which is rather reasonable for the amount of dishes we had. But having said that, I don't see myself patronising again because the quality of food, though reasonably good, is really a far cry from the early days when it was situated at Toa Payoh Safra and pretty much a one man show.
Adiós Chef Chan!
Final Verdict:
Ambience:7/10
Service:7/10
Food:7/10
Value for money:7/10 (with the 25%)
Overall:7/10
Address: #01-02 & 01-05/08 Odeon Towers, 331 North Bridge Road
Contact: 62503363/4
Comments: From now till 27th May, diners get 25% off the food bill.