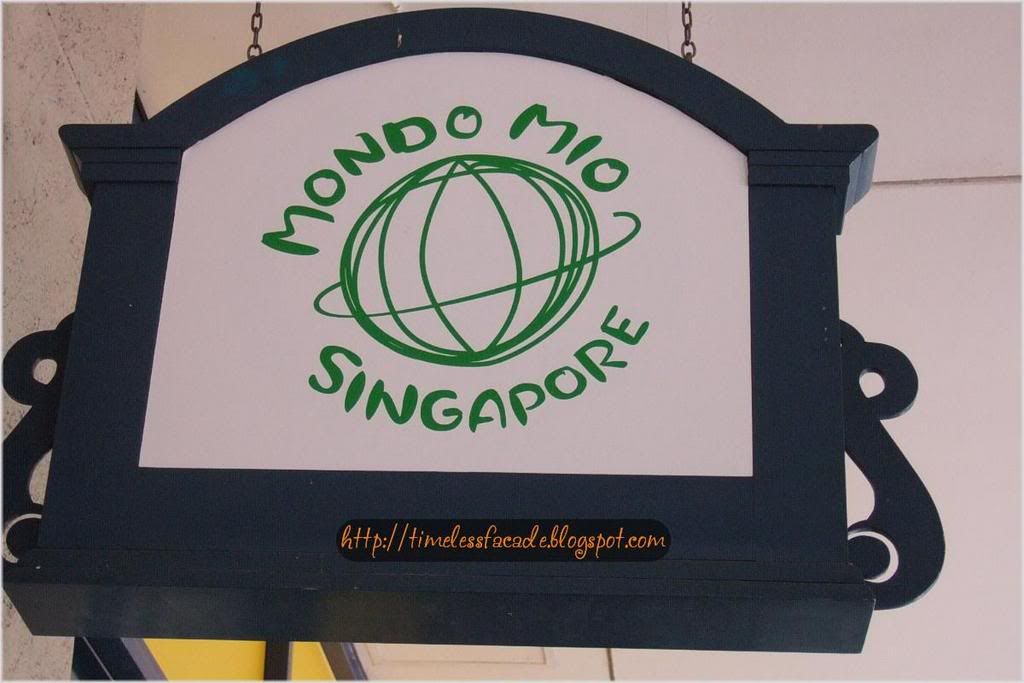 Heard about this Italian eatery offering a value for money set lunch from one of my friends who work in that area so ventured to try it out on an inexplicably hot Friday afternoon.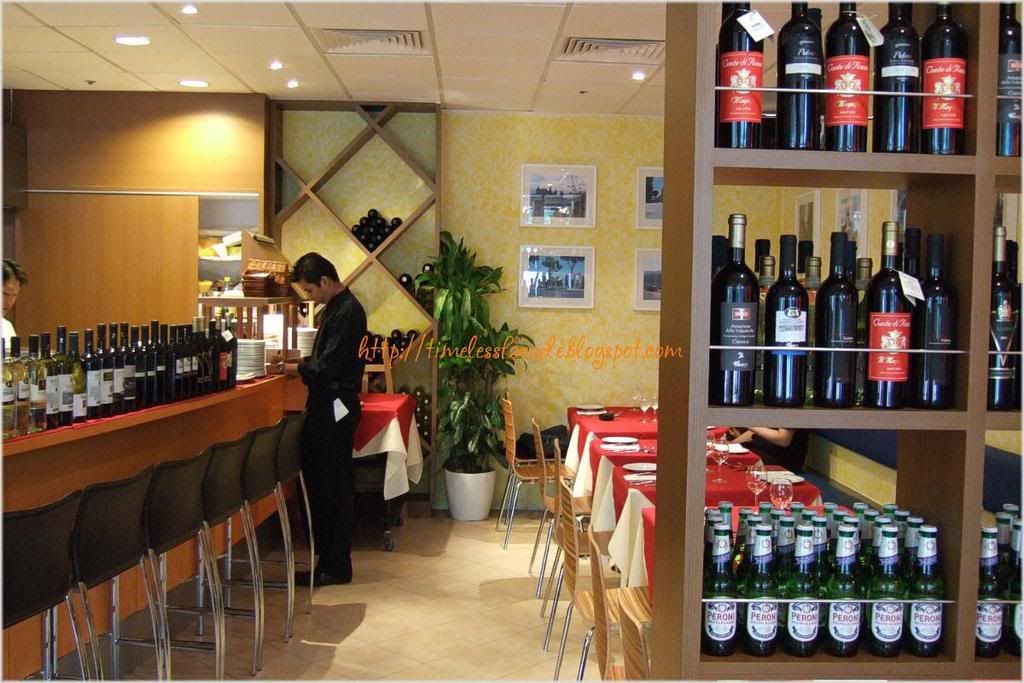 Interior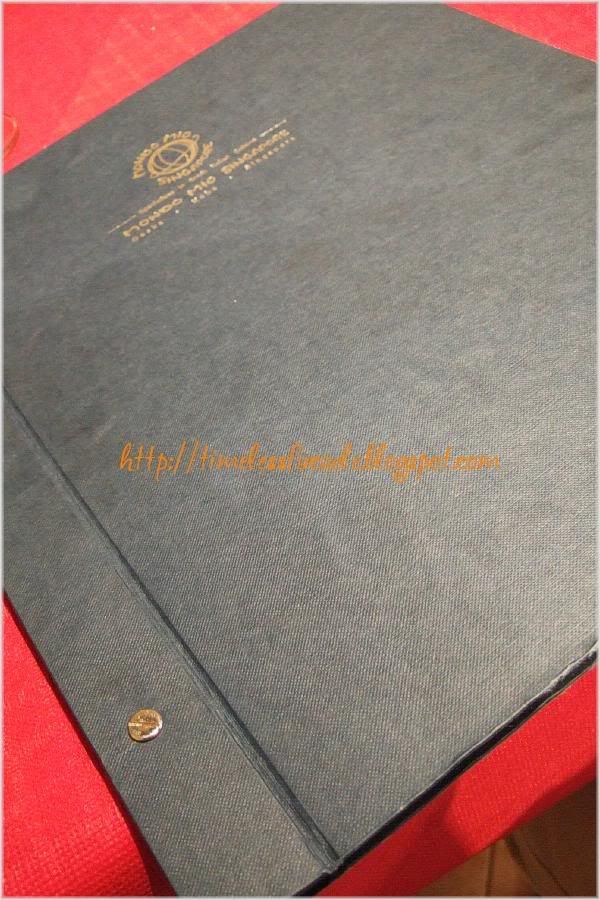 Menu
Located at the picturesque Robertson Quay, home to the excellent
Sage
, Mondo Mio specialises in southern Italian cuisine, which is supposedly a tad different from the ones you get from
Garibaldi
,
Senso
or
IL-Lido
. The set lunch gives you a soup of the day, a main course and a dessert complete with coffee or tea.


Complimentary Bread
Nothing too special about the complimentary bread, but there was this flour ball that was deep fried in oil, very much like the flour ball you get while eating Indian
Rojak
, which was quite a refreshing change from the usual focaccia bread and stuff.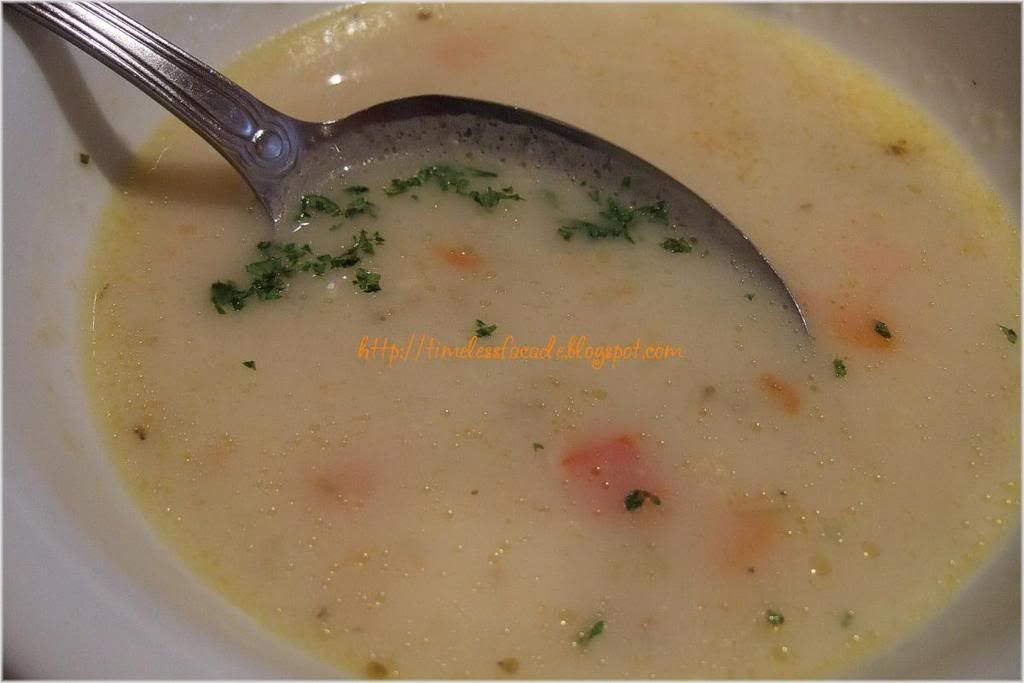 Chicken & Vegetable Soup
A little too oily for my liking, but still came across as rather light on the palate. Could do more with more ingredients though. I had initially thought that the bits of chicken were actually bits of bread.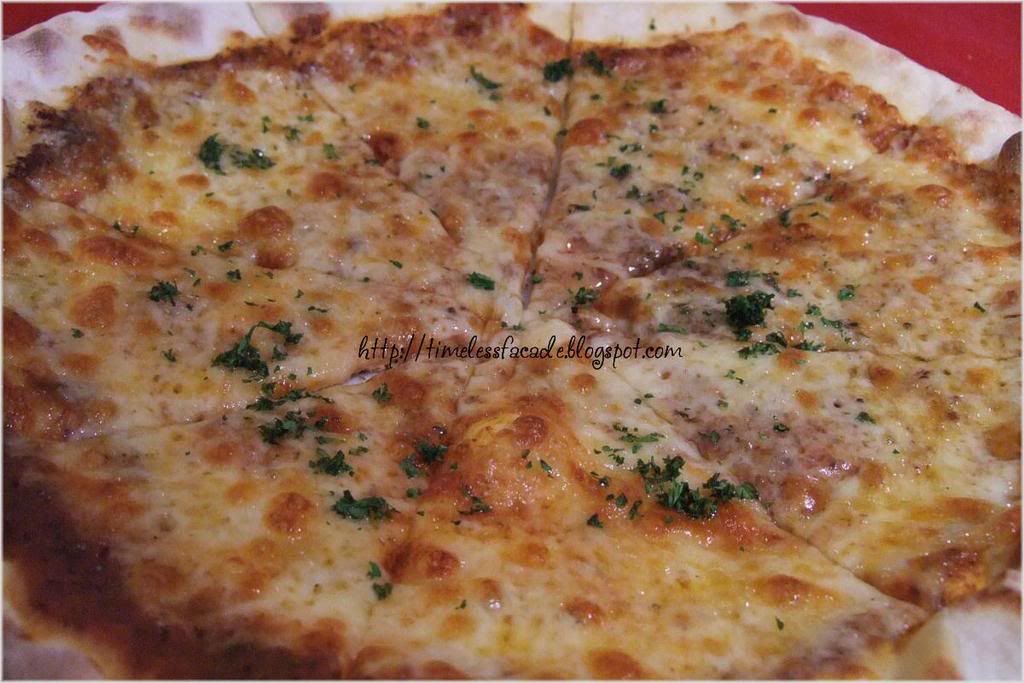 Pizza Olive Pesto
The pizza was nicely done with the crust think yet brittle. However, it was a little burnt in some areas. The overall taste was not too shabby, but rather unsatisfying because of the lack of tangible ingredients. I think its not supposed to have any, but I like my pizzas non vegetarian. Interestingly, the pizza center was slightly salty, very much like what you would get from ham, but I just couldn't make out any traces of ham.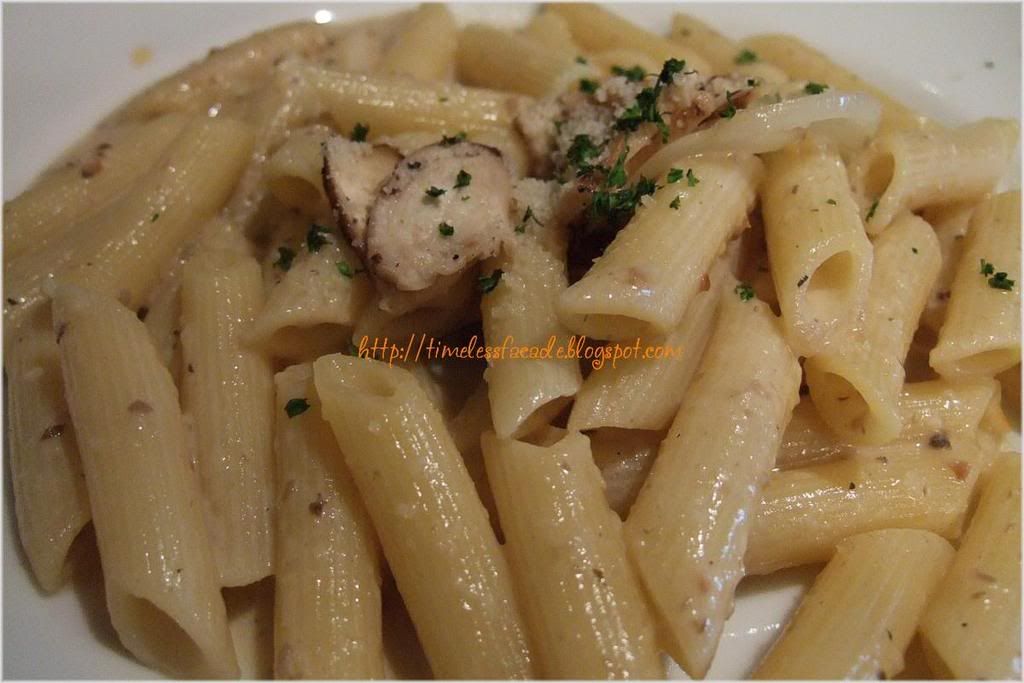 Penne with Mushroom Cream Sauce
The penne was not too cooked which gave it bite and the mushroom sauce was a little creamy with a subtle taste that lingers in your mouth. However, it has the same problem as the pizza - minimal tangible ingredients. The mushrooms came in pathetic bits which seemed more for decoration purposes.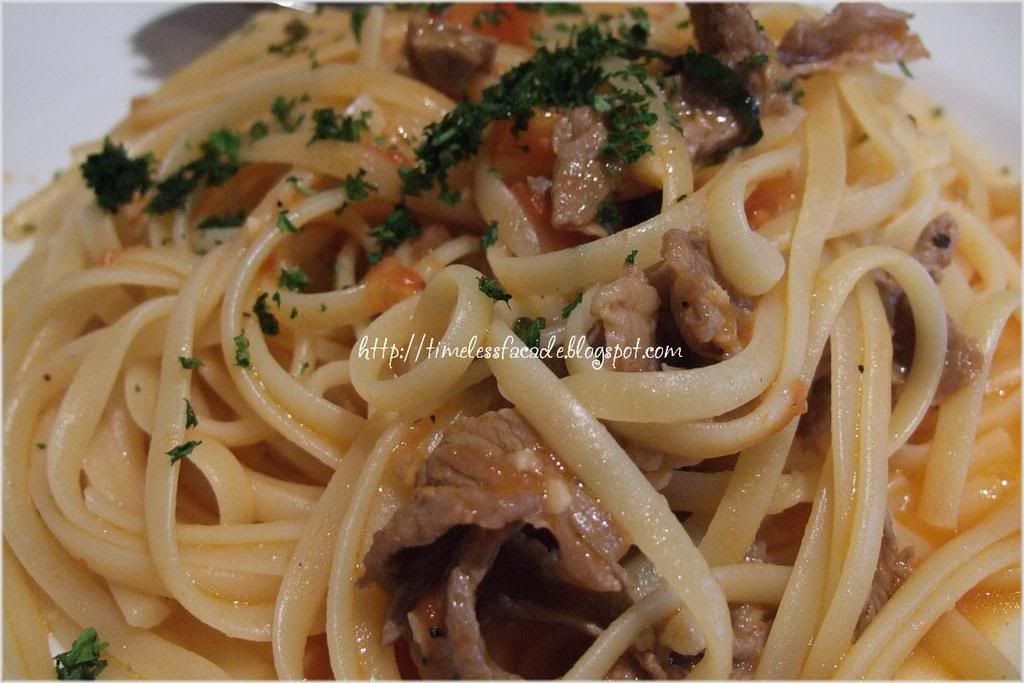 Linguine with Sliced Beef
This dish had the most ingredients, albeit still greatly lacking, amongst all the dishes. The linguine was done just right, three quarters cooked and the beef was thinly sliced and a little chewy. The tomato based sauce was not too overpowering and completed the beef quite well. It would be nice to have more slices of beef though.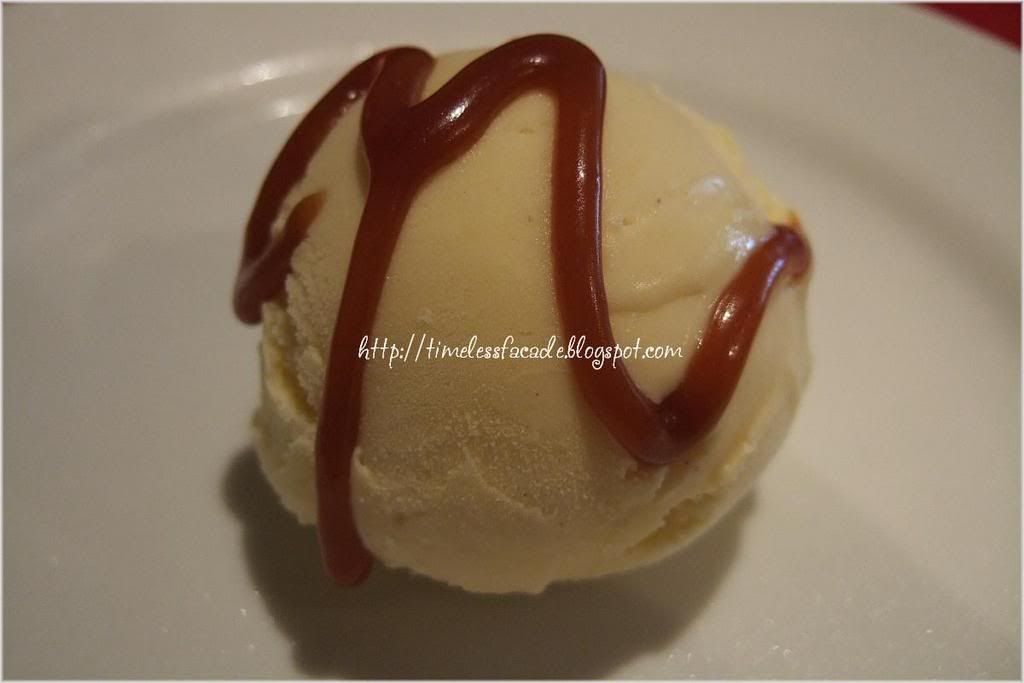 Vanilla Gelato
A most normal gelato with a brown sugar topping. Nothing fantastic, but a nice way to end the meal.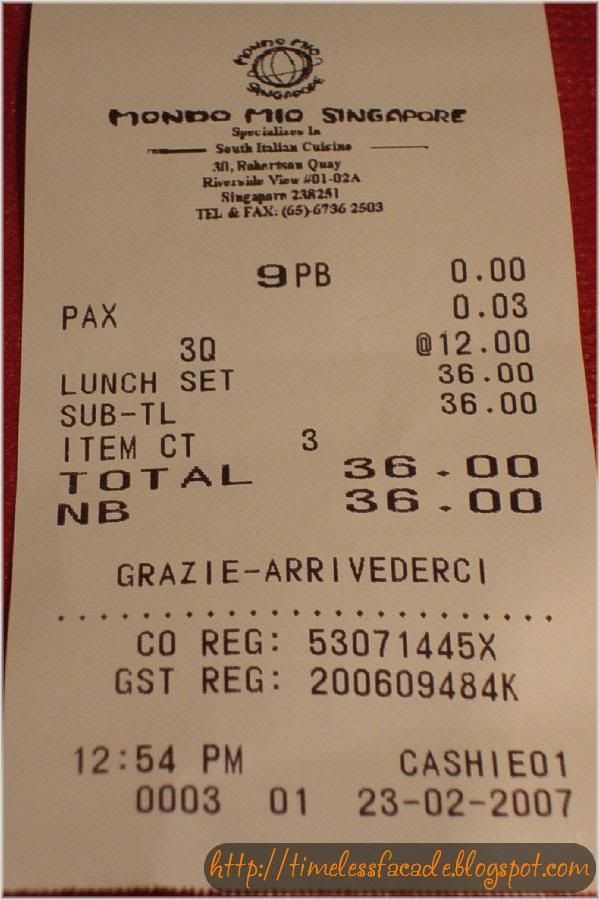 The bill
$12 nett per pax is a steal for the quality of food. Quantity of ingredients wise, I guess you can't really expect much because of the low pricing. Service is good as well, but can be a little aloof at times. Do give it a try if you are in the vicinity. Its an experience you won't regret.
Final Verdict:
Ambience:6.5/10
Service:7/10
Food:7/10
Value for money:7.5/10
Overall:7/10
Address: #01-02A Riverside View, 30 Robertson Quay
Contact: 67362503